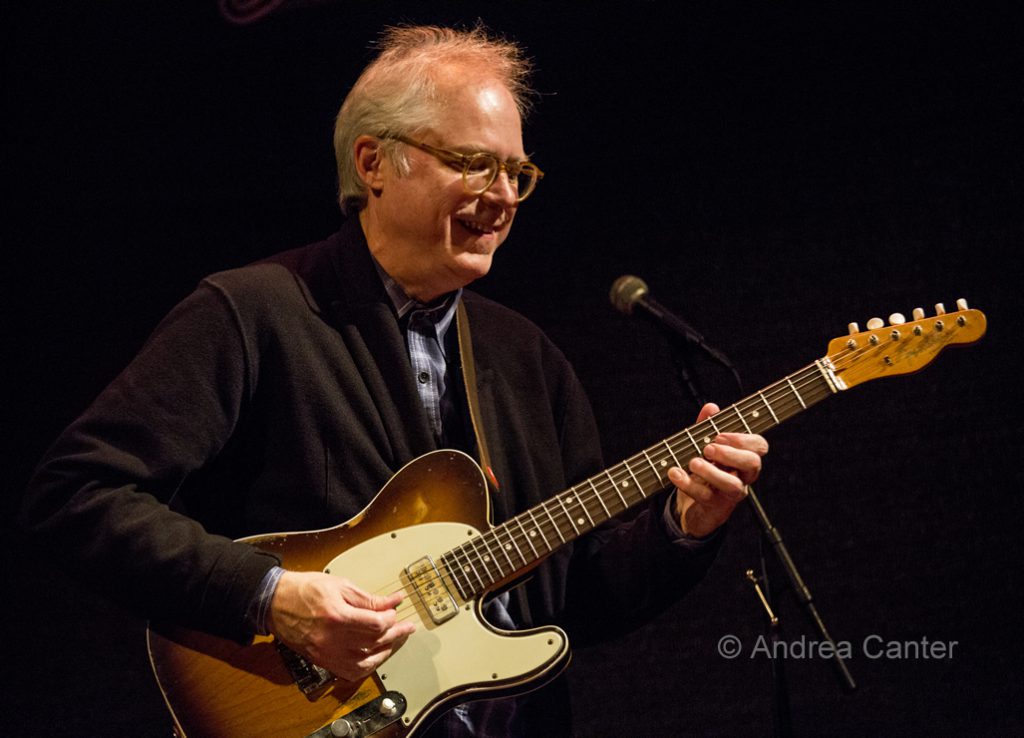 © Andrea Canter
"It's hard to find a more fruitful meditation on American music than in the compositions of guitarist Bill Frisell. Mixing rock and country with jazz and blues, he's found what connects them: improvisation and a sense of play" .–The New York Times
Known for his many eclectic projects, Grammy-winning guitarist/composer Bill Frisell is the recent subject of documentary film (Bill Frisell: A Portrait), screened in the Twin Cities this week as part of the current Minneapolis-St Paul International Film Festival. After appearing at the April 24th screening at St. Anthony Main Theaters, Bill and his long running trio with Tony Scherr and Kenny Wollesen will perform at the Hopkins Center for the Arts on April 25, 7 pm.  Frisell was most recently in the Twin Cities with his "When You Wish Upon a Star" project, at the Dakota in February 2016.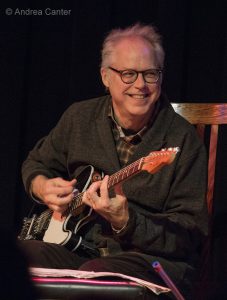 One of the working legends of modern jazz guitar, Bill Frisell is steeped in country, bules, and rock. Known for using a wide range of special effects to create unique sounds, he's performed or recorded with Kenny Wheeler, Paul Motian, Dave Holland, Elvin Jones, Don Byron, Fred Hersch, Jim Hall, and Charles Lloyd, among many others. The Baltimore native mostly grew up in Colorado, where he played clarinet as well as guitar. After studying music at the University of Northern Colorado where he studied with Johnny Smith, he went on to Berklee in Boston where he studied with the great Jim Hall. His big break came when he recorded for ECM in the early 1980s with Paul Motian, Jan Gabarek and Arild Andersen. Living in New York, he partnered with Motian, John Zorn and Joe Lovano, among others. Relocating to Seattle in 1988, Frisell began working on silent film soundtracks and adding elements of country and bluegrass. For the past 20 years, his work has expanded across a wide range of musical influences, he has received Grammy awards and nominations, and has issued a long string of notable recordings, including work with Paul Motian and Joe Lovano.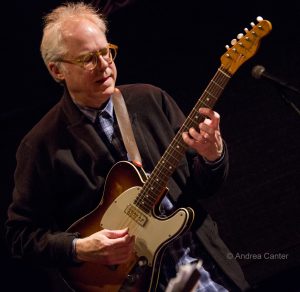 Frisell is a man of many projects, several of which tour concurrently. He has led Floratone, the duo with Greg Liesz, his trio, 858 Quartet, Beautiful Dreamers Trio, All We Are Saying, and Big Sur Quintet; he began his collaboration with Charles Lloyd about two years ago and has toured and recorded with Lloyd as part of the Marvels ensemble. His 2014 release, Guitar in the Space Age (Okeh) was described by The Guardian as "an old-school electric guitar fan's album….. in fact this is as serious, witty, layered and subtle as any of his more abstract work." Of his When You Wish Upon a Star (2015), which reimagined musical gems from film and television, Kevin O'Connor (Jazz Police) wrote, "Words like 'departure' don't apply to Frisell's recordings, they all hold that distinction.
Frisell says that his long-running trio with Tony Scherr and Kenny Wollesen "is probably the most flexible, spontaneous group I play with… With Tony and Kenny I have the luxury of playing just about anything that comes into my head at any moment. This could be music from any of my albums, standard songs, folk songs, or whatever. These guys really inspire and challenge me every time we get together."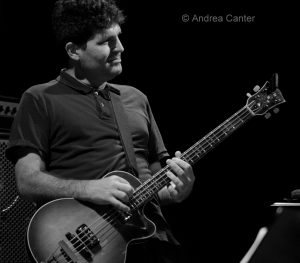 Bassist and record producer Tony Scherr was already performing with Woody Herman as a teenager before moving to New York in the late 80s. His credits include the Lounge Lizards, Sex Mob, Jesse Harris, Norah Jones, John Scofield and of course Bill Frisell. He's released two albums as leader (Come Around in 2002, and Twist in the Wind in 2008).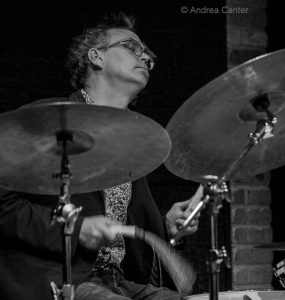 Drummer Kenny Wollesen has played with Tom Waits, Sean Lennon, Norah Jones, Myra Melford, Steve Bernstein and particularly John Zorn, in addition to his many years collaborating with Bill Frisell. He is a founding member of the New Klezmer Trio and member of Sex Mob.
 The Bill Frisell Trio performs at the Hopkins Center for the Arts at 1111 Main Street, Hopkins, 7 pm on April 25. Tickets ($35) at http://www.hopkinsartscenter.com/events/event/bill-frisell/ or call the Box Office at 952-979-1111.
The film, Bill Frisell: A Portrait, will be shown on Monday, April 24, 7:00pm at the St. Anthony Main Theatre as part of the Minneapolis-St Paul International Film Festival.  A second showing of the documentary will take place Friday, April 28 at 4:30pm.  Bill Frisell concert ticket holders can receive a discounted admission to either Festival screening by presenting their performance ticket or receipt at the box office.