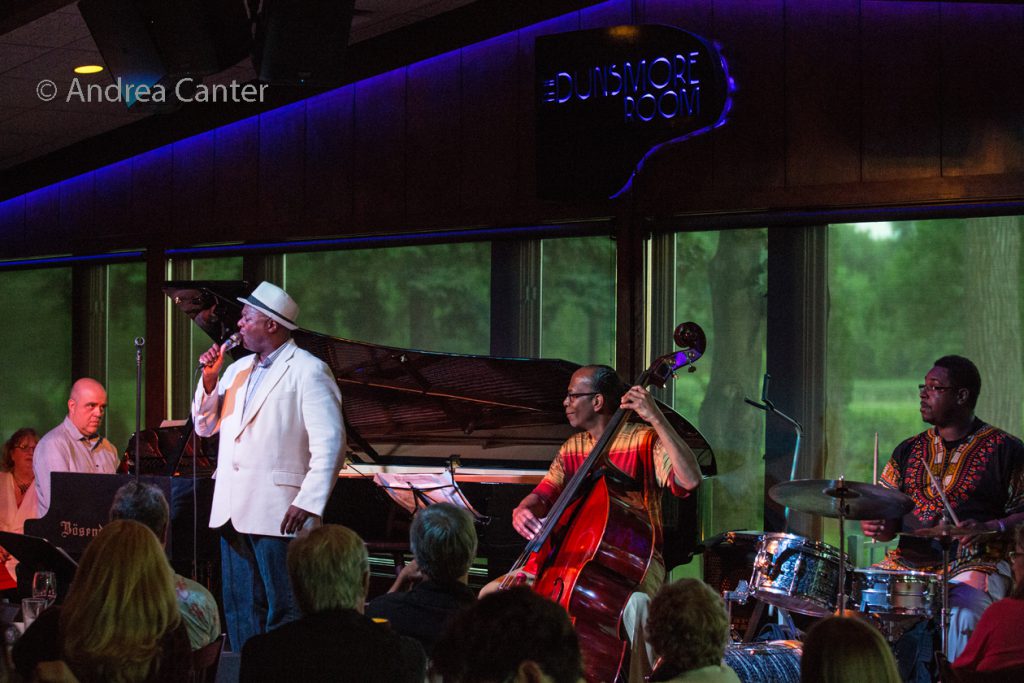 © Andrea Canter
At one time the most easily identified male voice in Twin Cities jazz, Bruce Henry relocated to his adopted home town of Chicago in 2008. Fortunately he left behind ongoing projects and gig dates that bring him back frequently, usually to the Dakota or concert venues.  Equally adept at bebop, soul, and gospel, Bruce returns to the Dunsmore Room at Crooners Lounge on Sunday, April 30 (7 pm) to celebrate the music of Stevie Wonder.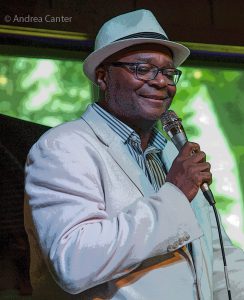 Bruce Henry "possesses a three and one-half octave range, a pure voice with versatility and depth that few can match" (CD Baby). Born in West Point, Mississippi, he moved to Chicago as a young child and was already singing in the family's Baptist church by age 5. His pianist father immersed young Bruce in the music of Basie and Ellington. Although initially studying classical music at the Chicago Conservatory of Music, his love of improvisation led Henry to the music of Nina Simone, Al Jarreau, and John Coltrane. Absorbing eclectic styles of vocals and composition while touring the world, Bruce has garnered a large following in France and the Far East, and has been heard live on the BBC as well as on movie soundtracks. Over his career, Bruce has performed on such exotic and legendary international stages as the Malate in Manila, the Klezmer Festival in Israel, Le Bilboquet in Paris, the WhitBread in London, the Coconut Grove in Miami, the Waldorf Astoria in New York, and Grand Wailea in Maui.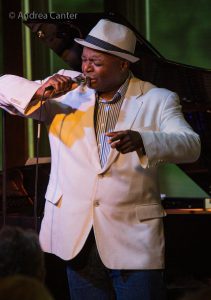 A Minneapolis resident for over 30 years, Henry maintained a nonstop schedule of performing, recording, and teaching before his move back to Chicago. In addition to private lessons, his educational efforts include workshops on creativity, vocal performance and Afro-American musicology, including the inspirational workshop, "Evolution of African American Music." He served on the faculty of McNally Smith College in St. Paul and as the Music Director for the Hands On Child Care Center for children age 5-16. He also served as the first President of the local chapter of the Jazz Vocal Coalition (later the Jazz Vocalists of Minnesota). Bruce has appeared frequently at local music venues, concert halls, and the Freedom Jazz Festival. He was the guest vocalist with the Ramsey Lewis band at Orchestra Hall and toured with Joe Vass's The Soul of Gershwin project in 2009. In 2012, he performed a tribute to Marvin Gaye at the Hopkins Center for the Arts, and has appeared as guest artist for Jazz @St. Barneys in Plymouth. Other recent projects include tributes to Ellington and Gershwin, Stevie Wonder, Ray Charles, soul music, and "Afro-Blue."
It was natural that Bruce Henry would extend his social passions to his music. "All the way through my twenties, my music had a political/spiritual bent to it, especially my religious music.  You have to keep in mind that during my formative years, Medgar Evans, Martin Luther King, Malcolm X and the Anti War movement were major influences in contemporary culture. There were also many performers seek to create conscious music during this time period. People like Marvin Gaye and socially conscious artists John Coltrane and Nina Simone were major influences. Over the years I have sought to find outlets for this expression."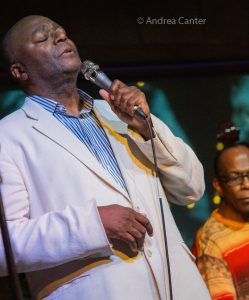 One of Henry's early outlets was the African American Cultural Center. "In 1979 I was the music director of the African American Cultural Center of Minneapolis, where I founded the AACC Ensemble.  The AACC Ensemble featured Black consciousness music and poetry." Henry found a new outlet for socially conscious music through the Freedom Train Ensemble, a multimedia troupe with a mission of sharing African American music and history with all people through song, dance and spoken word. This project keeps Bruce connected to the Twin Cities, as does his Bruce Henry Dance Band, a flexible ensemble that performs at weddings and other events.
Hear Bruce Henry in the Dunsmore Room at Crooners' Lounge, 6161 Highway 65 in Fridley, just north of I-694 and the Minneapolis downtown area. Tickets $15 (or dinner show, $40), reservations recommended at www.croonersloungemn.com
.