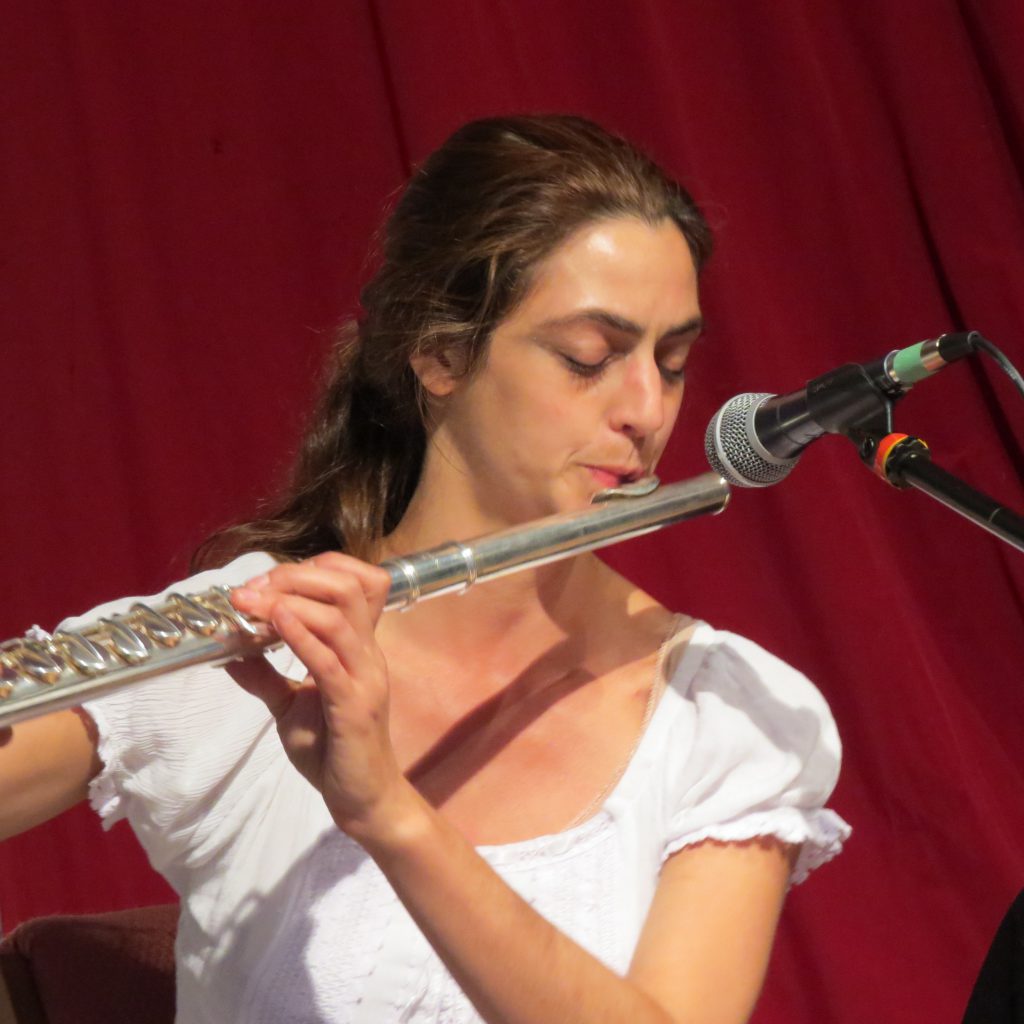 © Ken Vermes
The stunning debut of "The Girl From Ipanema" over fifty years ago alerted Americans about a new music, billed with seductive power from an unknown land in South America. Do you remember? The song was written in 1962 by Antonio Carlos Jobim, with Portuguese lyrics written by Vinicius de Moraes and the English lyrcis by Norman Gimbel. The 1964 single featured an unknown singer named Astrud Gilberto, at one time married to performer Joao Gilberto, who also appears on the album. Playing behind her was the gorgeous, breathy sound of saxophonist Stan Getz. The single would be heard playing at parties and musical gatherings everywhere. It was just before the Beatles and the British invasion. The first commercial recording was issued in 1962 by Pery Rubeiro. A shorted version of the original, the single appeared on the famed album, Getz/Gilberto, recorded in March 1963 and released in March 1964, and also included Joao Gilberto. In the US, the single peaked at number five on the Billboard Hot 100 (Wikipedia).
The impact of this music reverberates to this day. But the path to gaining a deep understanding of a complex musical culture like that of Brazil remains daunting. Recordings by Brazilian artists used to be displayed in record stores. Unfortunately, the fantastic world music listening room at Amoeba on San Francisco's Telegraph Avenue is now a pot dispensary. However, in the Bay Area, this whole process is made easier by radio shows that focus on foreign sounds such as the marvelous "Tangents" with Dore Stein on 91.1 FM. There are also clubs, like La Pena in Berkeley and a few others, that specialize in foreign language sounds. And in the Bay area, there is now a new generation of performers carrying the torch.  It takes some work to find even this "Brazilian connection", so here is a starter kit featuring two talents, Sandy Cressman and Rebecca Kleinmann.
Sandy Cressman
Sandy Cressman was born in New York City and began her recording career with a vocal group called Pastiche. In 1992 she began a solo career, joining Marcos Silva in 1996 for a Brazilian duo gig which expanded to form "Homenagem Brasileira" (Homage tô Brazil), the quintet which gave the name to Cressman's first CD in 1998.  Cressman released a second CD with the group in 2005, Brasil- Sempre no Coração.
Cressman went on to record with Ray Obiedo, Latin drummer and band leader Pete Escovedo, and a harmonica player, Damien. She is currently touring to support a new CD, Entre Amigos. The new CD is a departure from her previous work, which paid tribute to the classic Brazilian composers, and instead involves composing new music inspired by many of the greats. The CD feature great musical collaborations with Jovino Santos Neto and Antonio Adolfo and Spok. It is a marvelous work of love for and with the Brazilian spirit.
Sandy and her family are key to exploring and understanding the current Brazilian scene centered around San Francisco. As one of the first non-Brazilians to explore the culture and music in the Bay Area, she has become a central figure that has inspired many others to take up the torch. And her musical book goes well beyond Brazil, as she has been working in Latin and Caribbean styles for many years. As quoted in a recent article by writer Andrew Gilbert, she says, "I still get joy in interpreting all the gorgeous songs of bossa nova and MPB," referring to musica popular brasileira, the popular post-bossa artists who emerged in the late 1960s and '70s. "But there was a point where chord progressions and melodies started coming through me, and ideas started blooming. As I had opportunities to work with various friends, the next step was to contribute something myself." Each song of the album is like a finely crafted short story that can be listened to over and over again. Following this singer is important to understanding the transformation of Brazilian sounds by American artists that is taking place now. Sandy's upcoming performances include June 4 with ESO Big Band at Doc's Lab; July 22 at the Red Poppy; July 24 at the Stanford Jazz Festival, all in the Bay Area, and September 17 at the Monterey Jazz Festival.
Rebecca Kleinmann
Another player central to the Bay Area renaissance of Brazilian music is the wonderful flautist, Rebecca Kleinmann, making her debut with her own band at Yoshi's on May 10. We have been listening to Rebecca and her playing for many years, wondering when she would get her break-through moment. The Yoshi's club date could be that time. She will be appearing with Jeff Chambers, bass; special guest, Ian Faquini, guitar; Lorca Heart drums; Marlon Aldana, cajon; and Alex Conde, piano. Rebecca has played at Yoshi's four or five times, including at the short-lived Yoshi's San Francisco. But this is the first time she has assembled a group of her favorite players to represent her vision of music.
Rebecca grew up in Charlotte, North Carolina, where she began playing flute in church while also playing in the town's youth symphony. In 2000 she won the National Flute Association's jazz competition. She studied with David Baker at Indiana University's Jacobs School of Music, where she graduated with degrees in jazz and Spanish. Rebecca has immersed herself in many aspects of Brazilian music, including choro, a folk and jam style, that was the first "national" music of the country. She discovered this in 1998 while in college, and studied choro during five trips to Brazil. She has also benefited greatly from her attendance in " California Brazil Camp", which she has attended every year since 2000. The pianist, Marcos Silva, encouraged her to attend this annual meeting of Brazilian music fans and teachers. This may be one of the only Brazilian gathering of its kind in the US, and certainly the on the highest level.
On Friday, April 7, we were able to see Rebecca sit-in with the band of Brazilian legend Hermeto Pascoal at SFJAZZ. Hermeto, participating in a most rare appearance in California, had a crack band including the spectacular Jota P on woodwinds. Describing this whirlwind performance is difficult. To begin with, the band is in constant musical motion, directed by Hermeto, in a style that can only be described as a three-ring circus of sound and movement, with the leader grabbing various "instruments" from a table, including what looked like a tea pot filled with water. The sounds ranged from fast and furious to the highly stylized and intricate. There is a direct link from this group to the days of the touring Sun Ra Orchestra, which had a similar combustible sound. (A version of the band is still touring and will be coming to SFJAZZ on August 4th.) Hermeto and his music certainly symbolize the central aspect of Brazilian sounds –warm, exciting, rhythmic, original, and hypnotic. As one member of the audience said, "in Brazil, Pascoal is considered the master, a shaman, we love him."
Seeing Rebecca cut some thrilling flute solos with this band was a very special experience indeed. There are many more aspects of the Brazilian and Latin music scene in the Golden State that can be explored. Harvey Wainapel is a central woodwind player in this style. John Santos, conga player, seems to know and play with everyone; Ray Obiedo is constantly playing and an important performer; Pete Escovedo and his daughter Sheila E are pillars of Latin sounds. There are many more we hope to see, write about, and dance to. But in the end, it may be necessary to pack the travel bags, find a guide, and actually visit this country that may just be the most musical place on earth.