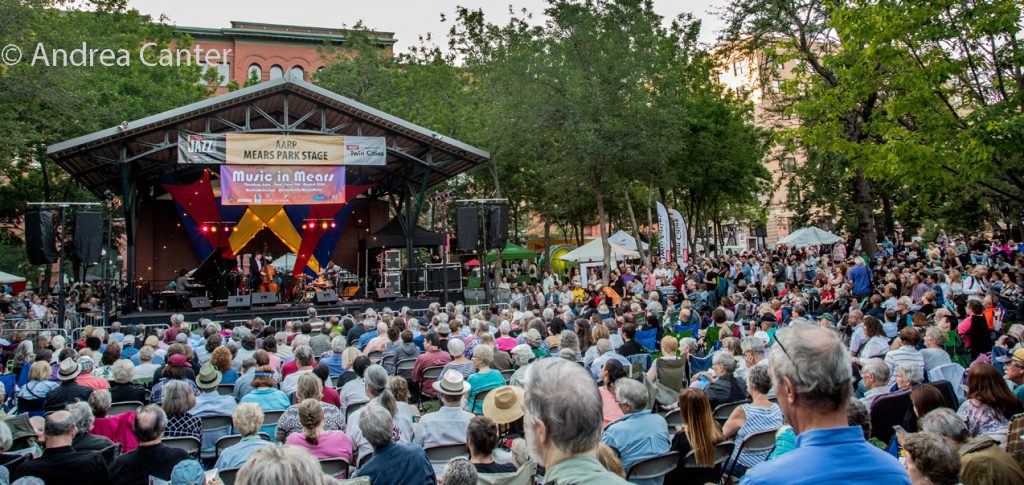 © Andrea Canter
Ed. note: Portions of this article are taken from the May 10th press release from the Twin Cities Jazz Festival.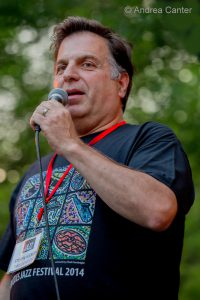 Twin Cities Jazz Festival's Executive Director Steve Heckler ushered in May with an exciting announcement, revealing the addition of saxophone heavyweight Joshua Redman and burgeoning talent, pianist Emmet Cohen to the already stacked line-up for the 19th annual Twin Cities Jazz Festival (June 22-24). And, there will be a preview night in Minneapolis on Saturday, June 17.
Joshua Redman will be performing with the legendary pianist McCoy Tyner's quartet, and Emmet Cohen, Oskar Stenmark, and Eric Kamau Gravatt (with Source Code) will be joining the other exciting, previously announced headliners: Grammy Award-winning trumpeter Terence Blanchard; Anat Cohen with Choro Aventuroso; and keyboardist, organist, and Minnesota-native Bobby Lyle.
"I'm ecstatic about the opportunity to pair a superstar like Joshua Redman with a jazz Hall-of-Famer like McCoy Tyner, and having a chance to add a charismatic young talent like Emmet Cohen to the likes of Blanchard, Lyle and Anat Cohen is truly exciting," said Heckler. "This is yet another reminder of how fortunate we are to have such a supportive community, which enables us to present so much talent over three days, while still managing to keep our event free and inclusive to all."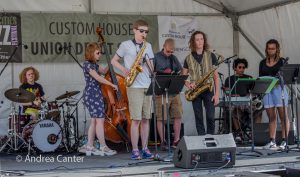 The festival is set for June 22-24, in and around Mears Park in Saint Paul's Lowertown arts district. The three days will include headline acts on the Securian Main Stage in Mears Park, Maker's Mark Mears Park Stage, and Union Depot Stage, as well as performances on the Lowertown Live Stage at TPT, and at over 20 clubs, bars and studio venues. The annual Youth Showcase will again take place on the Union Depot Stage on Friday and Saturday afternoons, sponsored by the Dakota Foundation for Jazz Education. A new downtown Saint Paul stage will be added on Saturday, June 22—the Presbyterian Homes & Services Stage on Exchange Street. More information will be available next month.
On Saturday, June 17, as a Jazz Fest preview in Minneapolis, Hennepin Avenue United Methodist Church will host the Cameron Kinghorn Quartet beginning at 7:00 p.m. The group will feature Cameron Kinghorn, vocals; Javier Santiago on piano; Ted Olsen on bass; and Miguel Hurtado on drums. The entire schedule including the club schedule is available at TwinCitiesJazzFestival.com/schedule/
Headliners – Thursday, June 22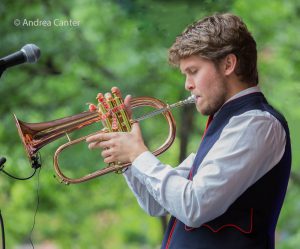 Oskar Stenmark is a flugelhorn and trumpet player from Gothenburg, Sweden, currently residing in New York. Oskar has studied with Lew Soloff, Phil Markowitz, Dave Liebman, Jim McNeely, Gregory Gisbert, Luis Bonilla, and more. In addition to leading his trio, quartet and octet, he has worked with the Maria Schneider Orchestra, David Byrne, Timbuktu (SWE), Bohuslän Big Band, and La Barriada (Havana). His appearance in the Twin Cities is sponsored by the American Swedish Institute. Securian Main Stage in Mears Park, Thursday, June 22 at 5 pm.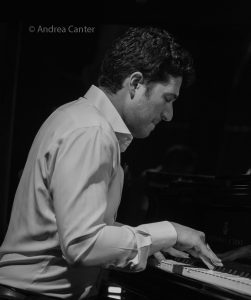 Harlem-based pianist Emmet Cohen (no relation to Anat) has been on the road nearly non-stop in 2017. Whether crisscrossing the country with his trio in support of his tremendous new record, Masters Legacy Series Volume 1, Featuring Jimmy Cobb, or in the employ of bassist extraordinaire Christian McBride's Tip City, Cohen has won new fans at every stop, including three superb performances in Minneapolis this March (Dunsmore Room and Jazz Central). Still in his late twenties, the University of Miami Frost School of Music and Manhattan School of Music (MA) graduate first began to attract attention working and recording with the likes of veteran trumpeter Brian Lynch and drummer Herlin Riley, showcasing the pianist's ability to play incredibly nimble and nuanced lines. He's garnered growing attention since 2011 when he was a finalist in the Monk International Piano Competition and Cole Porter Fellowship Competition, won the Phillips Piano Competition, and released his self-produced debut recording, In the Element. He raised his profile even further, winning the American Jazz Pianists Competition in 2014 and again placing as a finalist in the Cole Porter Fellowship competition in 2015. Emmet Cohen Trio, Securian Main Stage in Mears Park, Thursday, June 22, 6:30 pm.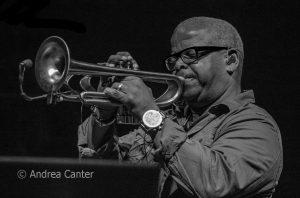 Top-tier jazz and multiple Grammy-winning trumpeter and composer Terence Blanchard has traveled many paths musically since embarking on his solo recording career in 1983, including delivering adventurous and provocative acoustic jazz outings of original material, composing over 50 soundtracks, recording more than 30 albums, and debuting Champion: An Opera in Jazz. Born and based in New Orleans, the former member of Art Blakey's Jazz Messengers has mentored several musicians in his bands who have gone on to have significant recording careers of their own, including Lionel Loueke, Aaron Parks, Kendrick Scott, and current band member Fabian Almazan. Blanchard's groove-based E-Collective spent the first week of 2017 recording a live album in Minneapolis, as well as in Cleveland and Dallas.  Securian Main Stage in Mears Park, Thursday, June 22, 8:00 pm.
Headliner, Friday, June 23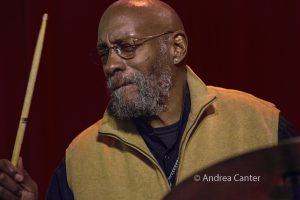 An alum of the bands of McCoy Tyner, Joe Henderson, Freddie Hubbard and Blue Mitchell as well as Weather Report, Eric Kamau Gravatt essentially has had two careers in jazz with a couple decades of separation. Like John Coltrane and long-time associate McCoy Tyner, he is a native of Philadelphia. Originally a conga player, Gravatt taught percussion and music in Philadelphia and Washington, DC in the 1960s. Miles Davis invited him to join his band, but Gravatt turned down the Prince of Darkness to follow Wayne Shorter into Weather Report, with whom he toured and recorded before moving on to the fusion band, Natural Life (with Bobby Peterson and Bob Rockwell), a move that brought him to the Twin Cities some 30 years ago. Demands of family and a desire for financial stability took Gravatt out of fulltime music and into fulltime work as a guard at the Minnesota Correctional Facility in Lino Lakes. Only after retiring from Lino Lakes did Gravatt return to his calling, touring again with McCoy Tyner, performing with his band, Source Code, and engaging in some more experimental improvisations with metro area musicians including Dean Magraw, with whom he recently released Fire on the Nile.  Source Code typically includes Solomon Parham on trumpet, Dean Magraw on guitar, and Ron Evaniuk on bass.  Securian Main Stage in Mears Park, Friday, June 23, 6 pm.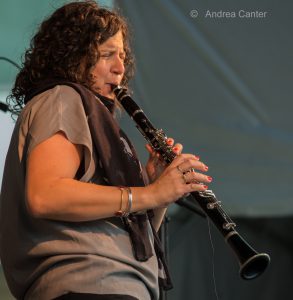 An established bandleader and prolific composer, Israeli native Anat Cohen is idiomatically conversant with modern and traditional jazz, chamber music, Brazilian choro, and an expansive timeline of Afro-Cuban styles. Topping recent DownBeat and Jazz Times polls, gaining momentum with her siblings as the Three Cohens, and appearing on the cover of Jazz Times, Anat Cohen is one of the most significant figures in modern jazz, and the face of jazz clarinet in the 21st century. Her albums cover the gamut of jazz and world music, from New Orleans to New York to Brazil to Africa. Brazil has been a significant focus, yielding Luminosa in 2015 on her Anzic label with her then-new ensemble, Choro Aventuroso, blending Brazilian music with modern and traditional jazz, samba and other global sounds. Just a few weeks ago, Anat and Anzic Records released two new albums of Brazilian music: Outra Coisa: The Music of Moacir Santos (teaming with guitarist Marcello Gonçalves), and Rosa Dos Ventos with her Trio Brasileiro. Anat was most recently in the Twin Cities with her quartet at the Dakota in 2015.  Anat Cohen with Choro Aventuroso, Securian Main Stage in Mears Park, Friday, June 23, 8:30 p.m.
Headliners, Saturday, June 24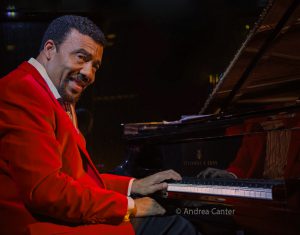 A former resident of the Twin Cities, keyboard prodigy-turned music director and bandleader Bobby Lyle has been a fixture in the contemporary jazz scene for more than four decades. He has distinguished himself as a performing artist, composer, recording artist, musical director, music publisher, and music educator. Lyle began his professional career at the age of 16, playing in local clubs in Minneapolis and attended Macalester College for two years of advanced piano studies before hitting the road as a full-time musician. He has since compiled a prolific discography of music (electronic and acoustic) that has taken him all over the world as a leader, touring with George Benson, and serving as Music Director for Al Jarreau, Bette Midler, and Anita Baker. In the past few years he has performed popular "homecoming" gigs in the Twin Cities, at the Dakota and most recently in the Dunsmore Room (fall 2016). Securian Main Stage in Mears Park, Saturday, June 24, 6 pm.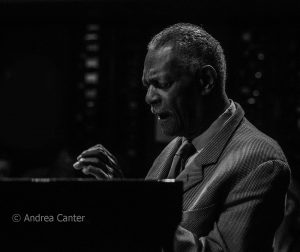 Pianist McCoy Tyner is one of the working legends of his generation, an artist whose long and diverse career spans the heyday of bop, the emergence of Coltrane, and the evolution of the complex structures that are hallmarks of modern jazz. At age 22, he began playing with what was destined to become one of the seminal groups in jazz history, The John Coltrane Quartet. After five years with Coltrane, Tyner launched his six-decade career as a leader in his own right, releasing over 80 albums and inspiring multiple generations of musicians with his signature harmonic framework, motivic transpositions and chordal substitutions. His highly energetic approach to the piano, where explosively percussive, yet cultivated chord voicings ride a constant juxtaposition between a powerfully demonstrative left hand and a fleet, elegant right, is one of the most distinct sounds in jazz. Tyner has earned four Grammys and was awarded Jazz Master from the National Endowment for the Arts in 2002. Now in his late 70s, McCoy continues touring, usually with bassist Gerald Cannon and drummer Francisco Mela, and often as a quartet with special guest and long-time collaborator, saxophonist Gary Bartz. His most recent visit to the Twin Cities was last November at the Dakota. Securian Main Stage in Mears Park, Saturday, June 24 at 8:30 pm.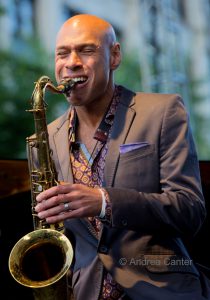 Over his 25-year career, saxophonist Joshua Redman has met the high expectations that surrounded the Ivy League graduate and progeny of tenor sax legend Dewey Redman. At age ten he started on the saxophone, and went on to play in the award-winning Berkeley High School Band. After earning an honors degree from Harvard in 1991, he decided to forgo Yale Law School, and went on to win the Thelonious Monk International Sax Competition and a Warner Brothers recording contract. Over the next decade, Redman recorded a string of acclaimed sets and repeatedly topped Readers' and Critics' polls. He performed with the best– Jack DeJohnette, Charlie Haden, Elvin Jones, Joe Lovano, Pat Metheny, Paul Motian, and Clark Terry as well as Dewey Redman, and toured and recorded with his acclaimed ensembles — Christian McBride and Brian Blade, expanding to a quartet with pianist Brad Mehldau, another quartet with Aaron Goldberg, Reuben Rogers and Gregory Hutchinson, later the electrified Elastic Band with Sam Yahel and Brian Blade, followed by a series of piano-less trios.  He became the inaugural Artistic Director of the SF Jazz Collective in 2005, leaving in 2009. In 2009, Redman entered into a collaborative quartet dubbed James Farm with Goldberg, Matt Penman and Eric Harland, which has yielded two recordings to date. Joshua has now released 20 records as a leader or co-leader, including his most recent, the acclaimed duo Nearness with the extraordinary pianist Brad Mehldau; the duo performed at the Dakota in fall 2016. Redman last appeared at the Twin Cities Jazz Festival for a memorable set in 2012 as a special guest of The Bad Plus, with whom he recorded The Bad Plus Joshua Redman in 2015. He previously recorded with McCoy Tyner in 1995 on the Prelude and Sonata album. With McCoy Tyner, Securian Main Stage in Mears Park, Saturday, June 24 at 8:30 pm.
For more information, visit TwinCitiesJazzFestival.com, or follow @tcjazzfestival on Facebook, Twitter, and Instagram. We'll also be streaming live on Facebook (as permitted) during the Festival. To join Jazz Fest's email list, click here. #tcjazzfest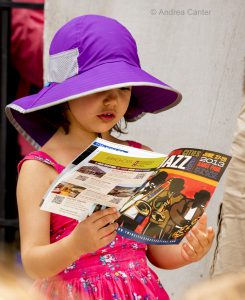 Support for the 2017 Twin Cities Jazz Festival is provided by AARP, Securian, Starkey Hearing Technologies, Oppidan Investment Company, Maker's Mark, RBC Wealth Management, All Energy Solar, McNally Smith College of Music, Pohlad Companies, Alden Drew and Mimie Pollard, St. Paul Pioneer Press, myTalk 107.1, Xcel Energy, Hiway Federal Credit Union, BIGOS, BWBR, Blue Cross Blue Shield of Minnesota, Thomson Reuters, UCare, tpt, Intercontinental St. Paul Riverfront, Metro Transit, Minnesota Wild, St. Paul Saints, Mankato Brewing, Alexis Bailly Vineyard, Travelers, Pioneer Endicott, Custom House, Bremer Bank, Sunrise Banks, Grand Casinos, Schmitt Music, All Over Media, Crooners Lounge, The Dakota Foundation for Jazz Education, KBEM Jazz 88.5 FM, Creative Pixels Media, Episcopal Homes, Presbyterian Homes, Clean Water Land & Legacy Amendment, Minnesota State Arts Board, National Endowment for the Arts, Saint Paul Cultural STAR Program, The Lowertown Future Fund, The River Rose Fund, JazzPolice.com.
Musicians and schedule subject to change.