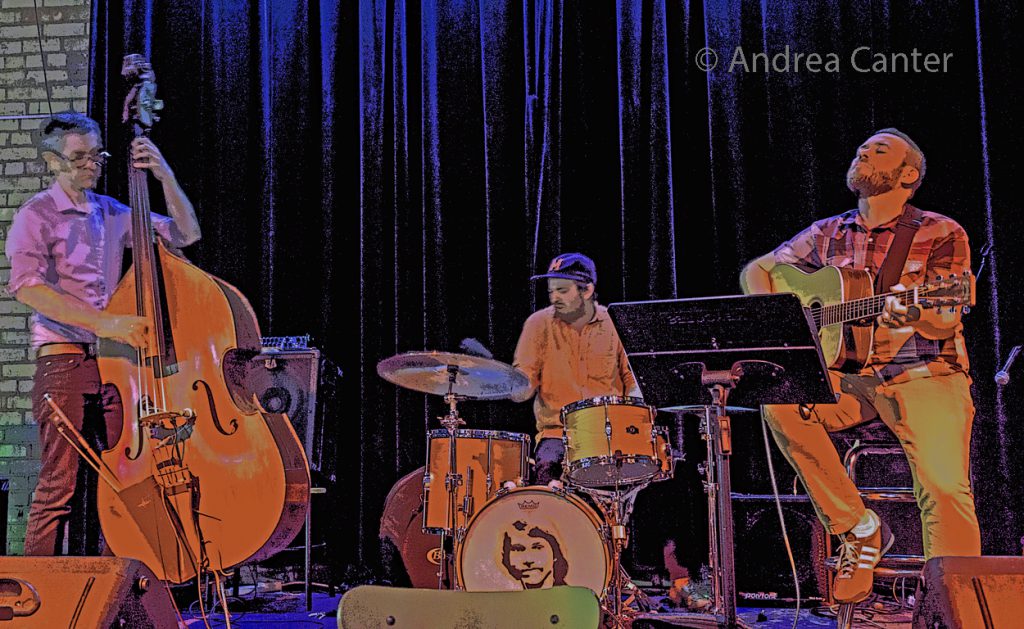 © Andrea Canter
About two years ago, prolific bandleader and guitarist Zacc Harris debuted a new trio, American Reverie, featuring Harris, Matt Peterson on and Lars-Erik Larson on drums. They've since been featured at — Reverie, of course, on the Thursday Night Jazz series, as well as Jazz Central and the Black Dog. This weekend, the trio celebrates its first recording, the self titled debut on Shifting Paradigm Records, featuring a raft of Americana from such sources as folk tradition, Woody Guthrie, Willie Nelson, even Francis Scott Key, appearing at the Jazz Estate in Milwaukee, followed by a night at Hook and Ladder in south Minneapolis on May 20.
American Reverie, the Band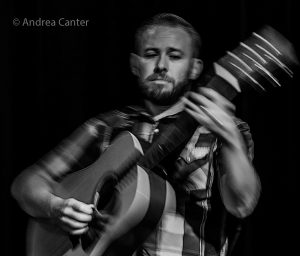 A native of Long Beach, CA. Zacc Harris came to Minneapolis about ten years ago after graduating from Southern Illinois University. He's studied with such acclaimed guitarists Adam Rogers, Jonathan Kreisberg, Miles Okazaki, Steve Cardenas, and Gilad Hekselman. In the Twin Cities, Zacc formed the Luminessence Trio (now Zacc Harris Trio), continuing weekly gigs at the Riverview Wine Bar. In addition to his Zacc Harris Quartet and Group, Zacc leads the Atlantis Quartet, performs with Dean Granros' Tall Tales, Mancrush, the Babatunde Lea Quartet, Adam Meckler Quintet, and many other projects.  He has toured throughout the US and in the UK, including a three-night stand at the renowned Ronnie Scott's Jazz Club in London last year. In addition to performing and directing the Jazz at Studio Z series for the past five seasons, Zacc released his debut recording with the Zacc Harris Group, The Garden, in 2012, and is a founding owner of Shifting Paradigm Records. He also is dedicated to teaching, as an adjunct faculty at Hamline University and as a private instructor for the past 15 years.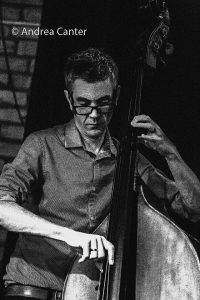 Originally a trombonist, Matt Peterson switched to bass while studying music at the University of Minnesota Duluth. In 2004, he relocated to the Twin Cities and quickly became a first-call bassist He regularly plays with the Zacc Harris Trio, the Jana Nyberg Group, the Twin Cities Hot Club, Mill City Hot Club, and Robert Bell's Hot Swing Combo. Peterson is also a music educator, teaching elementary K-5 students in the Edina Public Schools.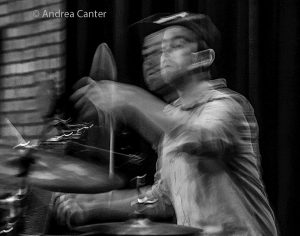 Lars-Erik Larson is a drummer and composer based in St. Paul. Larson earned his Master's Degree in Jazz Studies from the University of Illinois (Champaign-Urbana), where he studied with renowned drummer Dana Hall. After completing his degree in 2012, he moved to the Twin Cities where he has played with many local bands, including the No Coast Quintet, Zacc Harris Trio, Bryan Nichols Trio, and the Thomas Nordlund Group; he also leads Mancrush and Ramtrack.  With Mancrush, he released Authentic Midwestern last spring.
American Reverie, the Album
Harris started the American Reverie project in 2015, debuting on the Jazz at Studio Z series, after returning from Virginia with the American classic "Shenandoah" stuck in his head. Then, in the spirit of Bill Frisell, Ron Miles, and Brian Blade's Fellowship Band, Harris decided to present a full set of reimagined folk and Americana pieces like "Shenandoah", "Tennessee Waltz", and "Long Black Veil" in a jazz setting.  Notes Harris, "Just like when Mike Judge made the film Idiocracy, I had a little foresight as to the direction of this country and have had a growing nostalgia for what has been lost. That's what American Reverie is all about… I'm excited to play these tunes that I've been listening to over and over for months in a live setting again. This is music that really speaks to me. Songs that evoke an America gone by, with traditional tunes like 'Shenandoah', 'In the Pines', and 'Tennesee Waltz', oldies like 'Be My Baby' and 'Simple Twist of Fate', and modern Americana like Wilco's 'Jesus,' etc."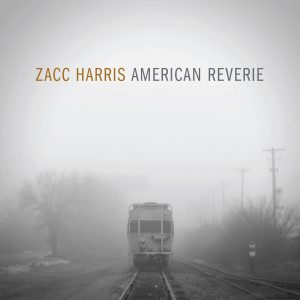 The recording reflects the band's current repertoire –12 tunes ranging from the traditional Shenendoah to Bob Dylan's "Simple Twist of Fate," from Willie Nelson's hit "On the Road Again" to our national anthem. There's a Frisellish quality to many of these tracks, starting with the country vibe of the opening "Shenendoah," Matt Peterson providing firm bedrock for Harris' lush wanderings. "This Land Is Your Land" is a more open playground for the trio, particularly for Lars-Erik Larson's wide-ranging percussion. The familiar tune is not lost, but there's more of a feeling of angst than awe, a post-election blues twist. The 1959 country ballad "Long Dark Veil" benefits from restraint from all sides, while Willie Nelson's "On the Road Again" sports luxurious guitar and graceful, bouncy basslines. "Take Me Out to the Ballgame" has not likely been recorded by many jazz trios. Harris' harmonies are a bit off quadrant, giving the classic tune a minor slant, further reinforced by Peterson's solo, as the tune is given the respect of a hymn.
The traditional "In the Pines" takes on the spirit of grunge, while Dylan's "Simple Twist of Fate" features almost-liturgical guitar and deep bass outlines. "Tennessee Waltz" is one of the loveliest arrangements, while the closing "Star Spangled Banner" probably sums up the feelings of many Americans, building to a wailing crescendo of uncertainty.
There's no uncertainty regarding the fate of this album and the CD release events.
Hook and Ladder Theater and Lounge is located at 3010 Minnehaha Av in south Minneapolis; music at 7 pm.