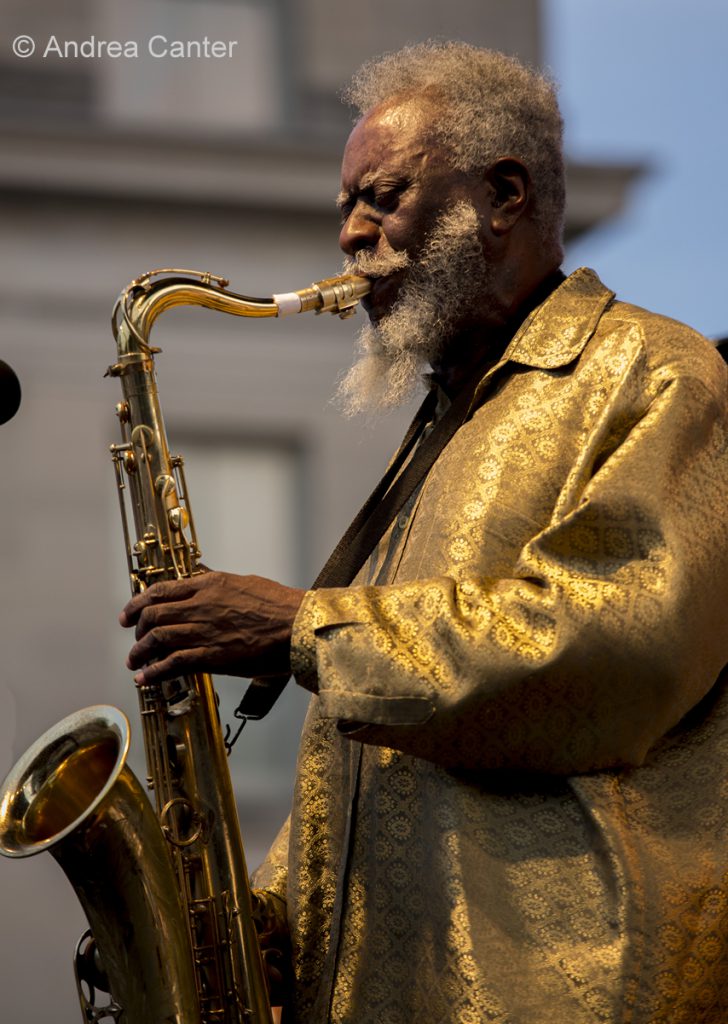 © Andrea Canter
Ed. note:  The Lead Sheet transitions to a monthly post with frequent updates. Rather than posting a new "sheet" weekly, JazzINK will publish an overview of gigs for the coming month on or before the first of each month, with at least weekly updating as new gigs and concerts are announced. The Coming Soon listing, now dubbed Lead Sheet Calendar, will have ongoing updates, and the text of the Lead Sheet will periodically add more detailed information as well. Please note that the weekly KBEM broadcast of The Lead Sheet will continue through July only.
[Update July 27, 2017]
June certainly ended with a flurry of notes as the 2017 Twin Cities Jazz Festival wrapped up last weekend. But there isn't really any down time in local jazz, and just a few hours away, another fine weekend festival takes place at the start of July — the Iowa City Jazz Festival. And it's a holiday weekend making for some festive jazz in area clubs and venues, including a visit from Geoffrey Keezer in the Dunsmore Room.  Other highlights coming in July– Teri Roiger at the Dunsmore Room, Carmen Lunday at the Dakota, the return of the All Originals summer series at Studio Z… and more.
Big Gigs This Month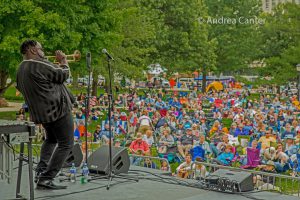 Friday-Sunday, June 30-July 2. An easy five-hour drive south, the Iowa City Jazz Festival is one of the nation's finest small festivals. The 2017 line-up includes innovative pianist Kris Davis, sublime vocalist Stacy Kent, all-star band The Cookers, our own Laura Caviani and her trio, as well as  favorite son trumpeter John Raymond with his Real Feels trio, and the masterful saxophonist Donny McCaslin, among others. And we have some of our most promising youth in Iowa City as well, with the Dakota Combo on the Youth Stage and the Adam Astrup Quartet on the college stage– note Adam and Simon Petrick are also in the Dakota Combo so they have a busy weekend. This is a totally free festival and we always have a solid contingent of Twin Citians there. (Festival exchange artists this year are Laura Caviani and the Dakota Combo going south; Chris Merz and his Christopher's Happy Band traveled north to the Twin Cities fest last weekend.)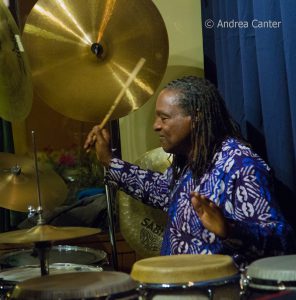 Saturday, July 1. A nationally acclaimed percussionist living in our midst, Babatunde Lea returns to Saturday Night Jazz at the Black Dog with a quartet of stellar young artists–Matt Trice on saxophone, Will Kjeer on piano and Jax Ravel on bass. Similarly prodigious talents open the evening as the Drew Stinson Trio with bassist Stinson collaborating with pianist Patrick Adkins and drummer Geoffrey Randall.
If you have not yet enjoyed Boom Room Jazz at Boom Island Brewing, now's the time to check it out. Every Saturday, drummer Jesse Simon curates hard-boppin' jazz, with his own Minnesota Hard Bop Collective a time or two each month and other bands booked in-between. An organ trio edition is on the schedule for July 1. Owner Kevin Welch, a classical musician himself, is committed to making the Boom Room an environment that pairs great Belgian style craft beer with the fine craft of jazz.
Sunday, July 2. The enchanting duo of piano and oud– Steven Hobert and Issam Rafea, aka Oudyano–debuts in the Dunsmore Room.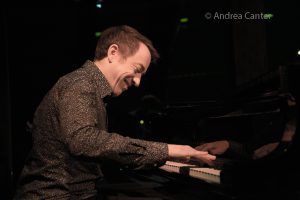 Monday, July 3. The Dunsmore Room welcomes the return of Eau Claire native pianist Geoffrey Keezer, this time only solo piano, which probably means some of the music from his well-received solo albu, Heart of the Piano (Motema).
Tuesday-Thursday, July 4-6. Big Band magic this week — the Bill Simenson Orchestra at Jazz Central on Tuesday 7/4;  the St Croix Jazz Orchestra with vocalist Andrew Walesch in Pioneer Park in Stillwater, followed by fireworks on 7/4. And the Acme Jazz Company with Arne Fogel holds their monthly gathering at Crooners Lounge on Thursday, 7/6.
Thursday, July 6. At Khyber Pass, it's a "pool party" — randomly chosen improvisers selected from a pool of artists. On July 6 the group includes JT Bates, Jaqueline Ultan and Chris Cunningham.
Friday, July 7.  Steve Kenny's "All Originals" concert series returns for a fourth summer, leading off with his long-running Illicit Sextet, at Studio Z. The series continues with 1-2 concerts per month through September. At Jazz Central, relative newcomer, saxophonist Donnie Norton brings a quartet to the Master's series at Jazz Central, with with young veterans Joe Strachan on piano, Ted Olsen on bass and Cory Healey on drums. Norton's main gig has been as educator at Mankato State and Gustavus.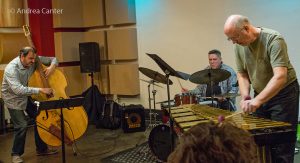 Saturday, July 8. Chris Bates' Good Vibes Trio (with Dave Hagedorn and Phil Hey) returns to the Black Dog, with young guitarist Cole Mahlum's quartet with Will Kjeer, Ted Olsen and Miguel Hurtado opening the evening.
Saturday Night means Boom Room Jazz at Boom Island Brewing, and tonight's offering is the Jay Epstein Trio with saxophonist Pete Whitman and guitarist Chris Olson joining the veteran drummer.
Sunday, July 9. A consistently entertaining and always musical performer, vocalist Ginger Commodore is on her "home" stage at the Dakota with her GCQ ensemble.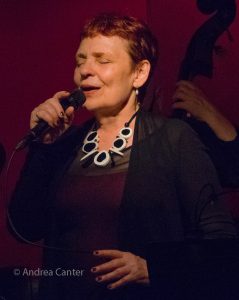 Monday, July 10. Minnesota native vocalist Teri Roiger is known for innovative projects including her tribute to Abbey Lincoln, but now Roiger looks back to the roots of vocal jazz with a nod to Billie Holiday (Ghost of Yesterday) which she brings to the Dunsmore Room. Her band includes husband John Menegon on bass, along with Phil Aaron on piano and Phil Hey on drums.
At the Icehouse, JT's Jazz Implosion presents Brooklyn-based Jonah Parzen-Johnson performing solo on sax and analog synthesizer, followed by the Park Evans Quintet — the renowned guitarist teams up with improvising artists Steven Kenny, Brandon Wozniak, Cody McKinney and Greg Schutte.
Tuesday-Wednesday, July 11-12. If you didn't get a chance to hear Connie Evingson and Jon Weber during the jazz festival, here's another opportunity in the Dunsmore Room, as they tackle Ella Sings Ellington with help from Dave Karr and Gordy Johnson.
Wednesday, July 12. Creative pianist Steven Hobert opens the evening, followed by some classic swing from Tony Balluff's Big Three at Vieux Carre'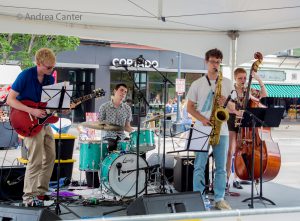 Thursday, July 13. Young guitar phenom Adam Astrup brings a band to the Thursday Night Jazz at Reverie series, first part of a double-header. Steve Kenny's Group 47 follows. Meanwhile, across town, two veteran innovators join forces at Khyber Pass–George Cartwright and Davu Seru.
Friday, July 14. Pianist Will Kjeer is having a busy summer. Tonight he's leading a new trio with Graydon Peterson and Miguel Hurtado at Jazz Central, part of the Emerging Masters series.  A second set follows, led by young saxophonist Peter Goggin (University of Michigan) who builds a quintet around Kjeer's trio, adding a special guest from the "other" U of M. Hot off their two sold-out nights at the Dunsmore Room, Connie Evingson and Jon Weber hold a special night in the Minneapolis Woman's Club lounge. And the full force of the Minnesota Hard Bop Collective will felt in the Boom Room at Boom Island Brewery.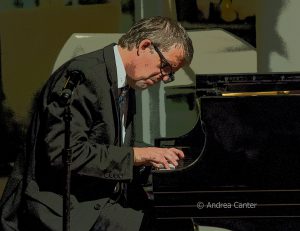 Saturday, July 15. More guitar genies: Elder hero Dean Granros leads Tall Tales (with Zacc Harris, Chris Bates and Jay Epstein), following an opening set from Sam Miltich and his trio (Bates and Epstein) at the Black Dog.  Earlier in the evening, Chris Lomheim plays solo piano in the Target Atrium at Orchestra hall as a pre-orchestra bonus. And at Crooners Lounge, Patty Peterson joins forces with sister Linda, along with Mark Weisberg on bass and Bobby Vandell  on drums.
Sunday, July 16. Never too much Connie Evingson— she's had a non-stop week it seems. Tonight at the Dakota, she's a special guest, along with Sam Miltich, with the Travis Anderson Trio (Steve Pikal and Nathan Norman). That's five top-notch local artists for the price of one admission. At the Aster Cafe, young guitar whiz Julian Manzara and his quartet have a regular gig going on Sunday nights– check them out.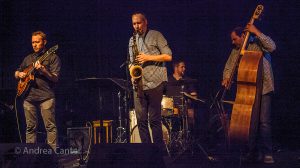 Monday, July 17.  The Atlantis Quartet takes over JT's Jazz Implosion at the Icehouse– Zacc Harris, Brandon Wozniak, Chris Bates and Pete Hennig, now into a second decade of inventive compositions and irreverent delivery. In the Spotlight at Jazz Central, young pianist Jordan Anderson takes over. And at the Black Dog, Eric Gravatt, Dean Magraw and Jim Anton celebrate the music of John Coltrane.
Tuesday, July 18. Vocalist Maud Hixson and pianist Rick Carlson bring their nod to Cole Porter, "The Cole Effect," to the intimacy of the Dunsmore Room. Porter would have approved! Over at Vieux Carre', Brooklyn-based pianist/composer/singer Akie Bermiss brings a trio to his venue debut. Currently playing with Aabaraki, the Screaming Headless Torsos, Miri Ben-Ari (hip hop violinist), and rap sensation Soul Khan, Bermiss promises an evening with cross-over appeal, for jazz, soul, and rap fans.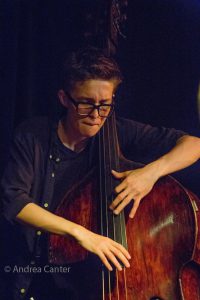 Wednesday, July 19. The Minneapolis Park Board fills summer nights with music throughout the season but this is one of the best–the Capri Big Band, led by Faye Washington, performs at the Minnehaha Falls Park bandshell. And "Jon Morgan Presents" at Jazz Central features the young, rapidly maturing bassist Charlie Lincoln and his Quartet.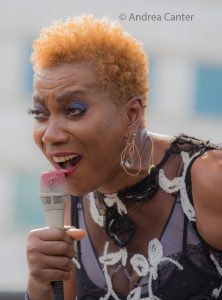 Thursday, July 20. Vocalist Carmen Lundy has not been in town in years….which will be rectified tonight at the Dakota. Adding to the glitter, she has Patrice Rushen on piano and highly acclaimed young drummer/vocalist Jamison Ross. And Thursday Night Jazz at Reverie presents a star of the future, one of our most consistent young talents as pianist and composer, Will Kjeer.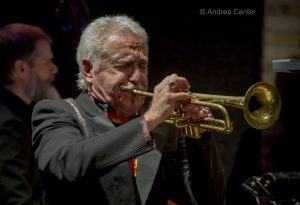 Friday, July 21. It's the first night of a two-night stand at Orchestra Hall for Doc Severinsen, starting out with an all-classical music evening with the Minnesota Orchestra. Come early to hear Mary Louise Knutson in trio with Doc's bassist and drummer; stop by after the concert for a set with Peter Kogan's Monsterful Wonderband.
The Emerging Masters series at Jazz Central presents the Adkins-Peterson Quartet, four young lions who already have plenty of performance credentials– Patrick Adkins (piano), Luke Peterson (drums), Peter Goggin (alto sax) and Drew Stinson (bass).
Saturday, July 22. A top performer on the Chicago jazz scene for the past 20 years, tenor saxophonist Juli Wood brings her quartet to the Black Dog, following an opening set sponsored by the Lowertown Blues Festival with jazz/blues vocalist Lila Ammons. Over at Boom Island, the Minnesota Hard Bop Collective is back with a John Coltrane Night, and at Jazz Central, Houston tenor saxophonist Brian Perez leads an ensemble with U of Miami connections.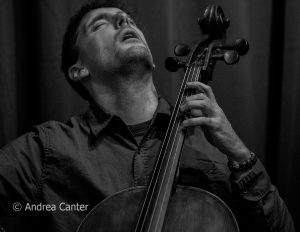 At Orchestra Hall, help Doc Severinsen celebrate his 90th birthday with the Minnesota Orchestra and members of his big band, featuring our own Mary Louise Knutson on piano. And at Bryant Lake Bowl, cellist/bassist Greg Byers is complicit in two ensembles:  Amethyst 3 will start off the evening at 10 (jazz/fusion trio), followed by the debut of Greg's new combo with Ernest Bisong (violin) and Chris Olson (guitar).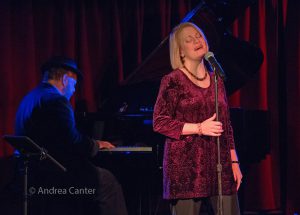 Sunday, July 23. Vocalist Maud Hixson and pianist Rick Carlson offer their July installment of afternoon delights at St Albert the Great Church, this time featuring songs from the 40s.
Monday, July 24. JT Bates has outdone himself with this week's Jazz Implosion at the Icehouse, featuring John Medeski, Todd Clouser, and JT himself. That's Medeski, Clouser and Bates!
Tuesday, July 25. Vieux-Carre' hosts an early show with Steven Hobert solo piano, then shifts gears to the B-3 with JT Bates' Grain Trio, featuring Kevin Gastonguay on organ.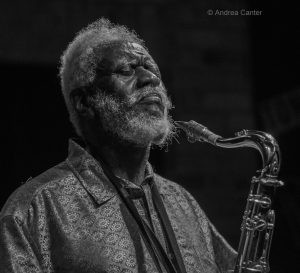 Tuesday-Wednesday, July 25-26. The Dakota brings back living legend of tenor sax, Pharoah Sanders, an alum of the free jazz ensembles of Sun Ra and John Coltrane, and more recently a leader of bands playing equally exciting, more accessible music.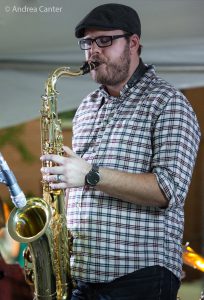 Thursday, July 27. The grand finale of Thursday Night Jazz at Reverie is a CD Release party for Hedenstrom, Evens, Helsley and Young — that's local saxophonist Aaron Hedenstrom and pals, celebrating their recording, The Living Room Sessions, on the Shifting Paradigms label. Reverie then goes dark until they find a new location, and hopefully Steve Kenny will be able to reconvene his weekly Minneapolis jazz series. At Vieux Carre', Joel Shapira starts out the evening with sublime solo guitar, followed by savvy singer Sophia Shorai and her trio.
Friday, July 28. It's a big day at Jazz Central. Aaron Hedenstrom offers a master class in improvisation for all ages at 2 pm; the Ted Godbout Trio performs in the evening.
The All Originals Jazz series continues at Studio Z with the Peter Schimke Trio featuring bass icon Anthony Cox and young drum sensation Cory Healey. At the Black Dog, it's a night with Maryann Sullivan and her MoneyMakers ensemble (formerly Corner Jazz). And out in Fridley, Crooners Lounge hosts one-time MN resident and still-frequent visitor Bruce Henry.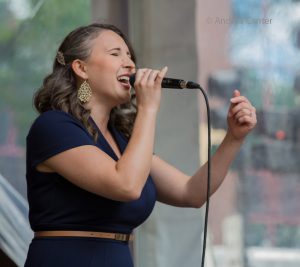 Saturday, July 29. A very intriguing pairing of bands: Saturday Night Jazz at the Black Dog opens the evening with young vocalist Katia Cardenas, a champion of eclectic fare from Ella to Winehouse, followed by one of the top purveyors of modern jazz, Chris Bates' Red 5 (which has actually grown to six or seven), with a frontline featuring Michael Lewis. At Orchestra Hall, Chris Lomheim offers sublime solo piano in the Target Atrium (free) before the big hall concert.
The MN Hard Bop Collective plays the music of Hank Mobley at Boom Island, featuring Joe Mayo, Solomon Parham, Jordan Anderson, Tom Lewis, and Jesse Simon. Debbie Duncan entertains at Crooners Lounge, and the Jana Nyberg 5 create a party vibe at Vieux Carre'.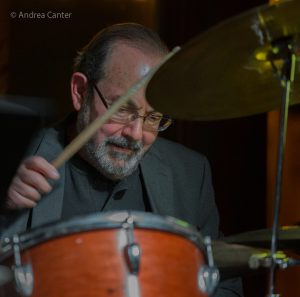 Sunday, July 30. Some outdoor jazz at 11 am– Peter Kogan's Quintet (with Jake Baldwin, Pete Whitman, Phil Aaron and Jeff Bailey) are on stage at Excelsior Commons.
Monday, July 31. JT's Jazz Implosion  at the Icehouse features the Dean Granros Trio and Chicago-based Joe Policastro Trio. Led by bassist Policastro, the band includes Dave Miller on guitar and Mike Avery on drums, performing "re-workings of non-jazz music (rock, soul, pop, film) in addition to our originals and select jazz compositions." Young guitar master Chris Graham takes the "spotlight" at Jazz Central.
More Jazz!
See the Live jazz calendar posted on the KBEM website, and see more about jazz events at jazzpolice.com–online and on facebook.
Lead Sheet Calendar
. July 27, Lila Ammons Quartet at Hell's Kitchen
. July 27, Joel Shapira/Sophia Shorai Trio at Vieux Carre'
. July 27, CD Release Celebration for Hedenstrom/Evens/Helsely/Young (The Living Room Sessions), Thursday Night Jazz at Reverie
. July 28, Peter Schimke Trio with Anthony Cox at Studio Z (All Originals)
. July 28, Maryann Sullivan and the Money Makers at the Black Dog
. July 28, Bruce Henry at Crooners Lounge
. July 29, Chris Bates Red 5/Katia Cardenas, Saturday Night Jazz at the Black Dog
. July 31, Medeski, Clouser and Bates at the Icehouse
. August 1, Bill Simenson Orchestra at Jazz Central
. August 2, Kendra Shank in the Dunsmore Room at Crooners Lounge
. August 2, Jon Snell & Chris Merz at Jazz Central Studios
. August 4, Jordan Anderson Trio at Jazz Central
. August 5, Growlers/No Exit, Saturday Night Jazz at the Black Dog
. August 7, Chris Thomson Band with John Raymond at the Icehouse
. August 7, Will Schmid Quartet at Jazz Central
. August 8, Cyrille Aimee at the Dakota
. August 8-9, Kevin Mahogany in the Dunmore Room at Crooners Lounge
. August 12, Lila Ammons Duo at Midtown Farmers Market
. August 13, Jana Nyberg 5, Illicit Sextet and more, Rochester Civic Theater, Rochester City Jazz Festival
. August 14, Lindsey Horner with Chris Cunningham and Greg Schutte at the Black Dog
. August 14-15, Bob Rockwell/David Hazeltine Quartet in the Dunsmore Room at Crooners Lounge
. August 16, Ben Sidran at the Dakota
. August 17, SongSister (Dorothy Doring, Connie Dussl, Vicky Mountaing), Cabaret Dinner Night at Nicollet Island Inn
. August 18, Hoaxer at Vieux Carre'
. August 19, SPACE/Happy Apple at the Black Dog
. August 20, Maud Hixson and Rick Carlson, Music of the 50s at St Albert the Great (1 pm)
. August 20-21, Lee Konitz with Dan Tepfer in the Dunsmore Room at Crooners Lounge
. August 24, Debbie Duncan Live Album Recording at the Dakota
. August 25, Jazz Word Jazz at Studio Z (All Originals)
. August 30, Dr Lonnie Smith at the Dakota
. September 12-13, Mike Stern Band at the Dakota
. September 18, The Yellowjackets at the Dakota
. September 22, Framework at Studio Z (All Originals)
. September 29, The Bad Plus + Bill Frisell, McGuire Theater at Walker Art Center
. October 4-5, Savion Glover and Marcus Gilmore at the Dakota
. October 10-11, Chick Corea Sextet with Steve Gadd at the Dakota
. October 20, Mindy Abair at the Dakota
. October 26-27, Ramsey Lewis Quartet at the Dakota
. October 28-29, David Sanborn at the Dakota
. December 3-4, Brad Mehldau Trio at the Dakota