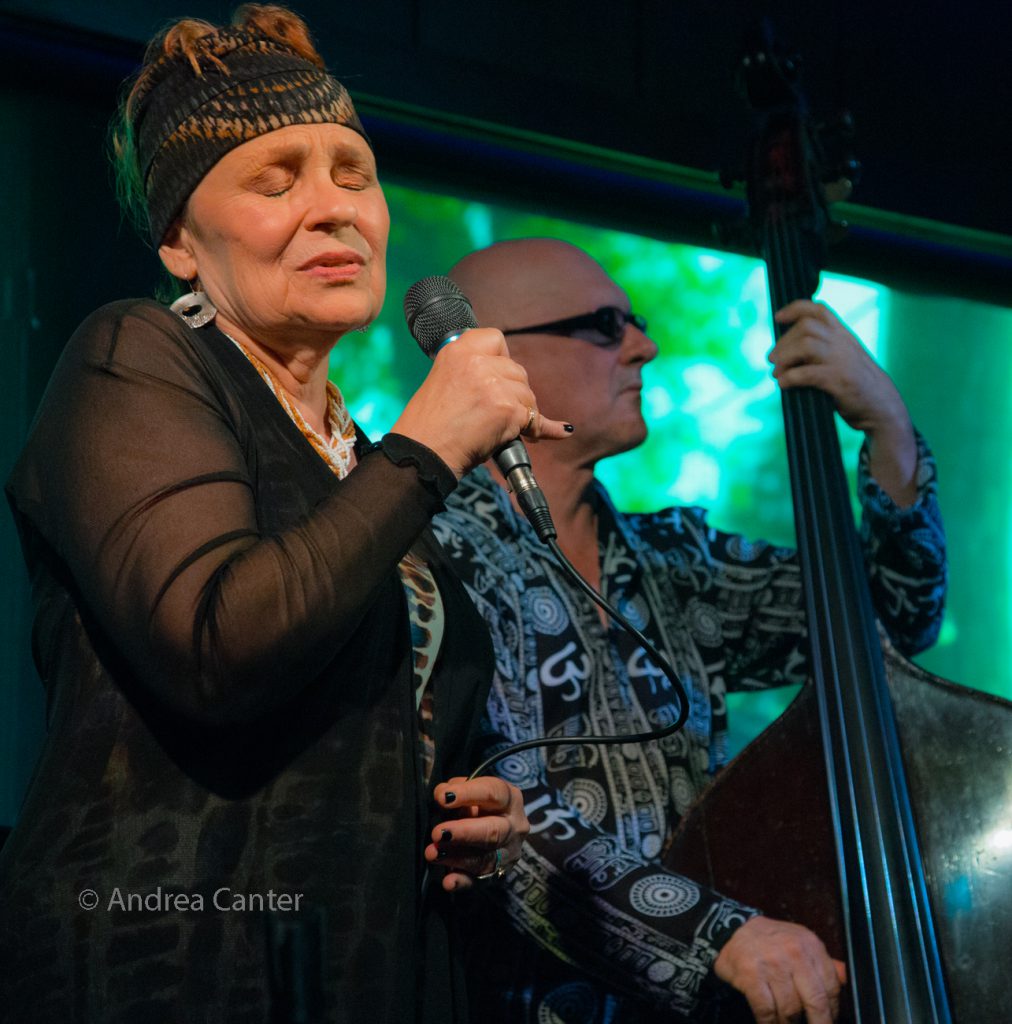 A steady if under-rated presence on the modern jazz vocal scene, Teri Roiger most recently interpreted one of her strongest muses, Abbey Lincoln (Dear Abbey, Inner Circle Music, 2013). On her new album, Ghost of Yesterday: Shades of Lady Day (2017, Dot Time Records), she honors Billie Holiday with "songs made famous by Ms. Holiday, songs written by Ms. Holiday, and some very moving songs about Ms. Holiday with some of my original lyrics … showing the many facets of Billie…her ebullient joy, her rebellious spirit, her rich sensuality, and the depth of her blues." And Roiger succeeds–brilliantly– in mining those many facets with support from her usual rhythm team of pianist Wayne Hawkins, bassist (husband and co-arranger) John Menegon, and drummer Steve Williams, with a variety of guests including Rosewell Rudd on trombone.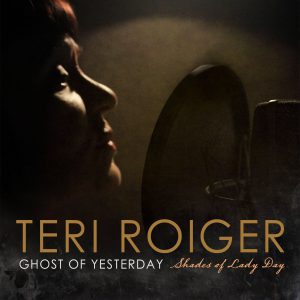 What would Billie Holiday sound like today? And how would her singing and interpretations have evolved if she had lived another 20 years? Teri Roiger's voice sounds nothing like Billie Holiday but her emotive storytelling suggests not only Billie but Abbey Lincoln and Sheila Jordan as well. Nodding to tradition, the music still swings, yet it is personal, modern yet timeless. There are twelve tracks, each a masterpiece of time, interpretation, and selling a lyric. Or writing one. Teri provides original vocalese solos for three of these tunes, as well as arranging or co-arranging (with John) six tracks.
The album opens with Gil Scott Heron's original dual tribute to "Lady Day and John Coltrane," Wayne Hawkins' piano runs nearly stealing the track.  On "(I Don't Stand a) Ghost of a Chance," Teri adds an opening vocalese based on Lester Young's solo, fitting in like a long-lost verse, her marvelous phrasing and vocal acrobatics matched here by Jay Collins' saxophone.  Another standout, Teri and John's arrangement of "What a Little Moonlight Can Do" opens with a bouncing bass solo, Teri following with a scat workshop. "You Don't Know What Love Is" benefits from the hollow beauty of Steve Gorn's bansuri flute as well as Teri's ability to project angst wrapped in the blues.
A swampy muted trombone (courtesy of Roswell Rudd) opens a sultry "Fine and Mellow," highlighted by another Roiger original vocalese based on Lester Young's solo; Mark Dziuba's guitar is a perfect foil. "Them There Eyes" is a dazzling romp that suggests the storytelling charms of Sheila Jordan as much as Abbey Lincoln, augmented by Teri's lyrics to Ella Fitzgerald's solo and the opening voice-bass duet.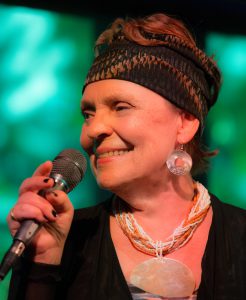 Collins' saxophone provides tender support for Teri's fragile reading of John's arrangement of "It's Easy to Remember,"  while Steve Gorn (clarinet), Rebecca Coupe-Franks (trumpet), and Rudd (trombone)–separately and in harmony–heighten Teri's wistful "Do You Know What It Means to Miss New Orleans."
"Lady Day"–original lyrics by Teri– is both reminiscent of the biographical lyrics of Sheila's ode to Charlie Parker and Teri's strong ties to the music of Abbey; echoes of Abbey as much as Billie shine through on "These Foolish Things," while Steve Gorn again adds bansuri flute to the dark elegance of the title track. Teri arranged the final tune (and sings Billie's original lyrics), "Lady Sings the Blues." It's one lady of blues honoring another.
On Ghost of Yesterday, Teri Roiger conjures shades of Sheila, Abbey, and of course Billie herself. It's quite a legacy.