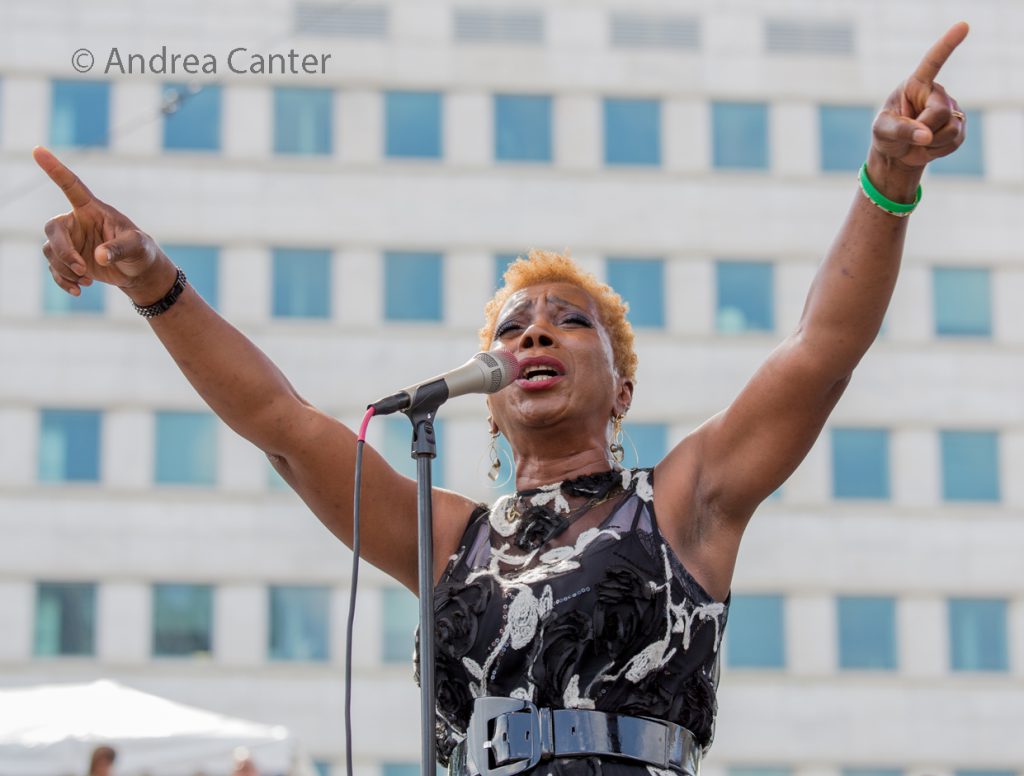 © Andrea Canter
[Note: bio of Carmen Lundy adapted from the artist's website]
On Thursday, July 20, acclaimed vocalist/composer Carmen Lundy performs at the Dakota Jazz Club in downtown Minneapolis. Her supporting cast is equally worthy of headline status–keyboardist Victor Goulr, bassist Ben Williams, guitarist Andrew Renfroe, and drummer (and vocalist himself), Jamison Ross. Both Williams (2009) and Ross (2012) are past winners of the Thelonious Monk International Competition on their instruments.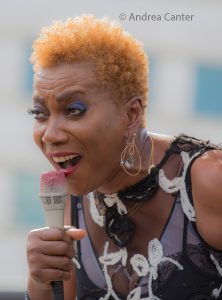 A Miami native, Carmen Lundy attended the University of Miami as an Opera major, but soon discovered that jazz was where her talent really shone. While working steadily in the Miami Jazz scene, she graduated with a degree in Studio Music and Jazz – one of the first singers to do so. Lundy then moved to New York City in the spring of 1978 and immediately began working in jazz circles throughout the Tri-State area, and from Harlem to Greenwich Village, quickly impressing the notoriously critical jazz cognoscenti and audiences alike. Over four decades later, Ms. Lundy is celebrated throughout the world for her vocal artistry and is highly regarded for her jazz innovation.
Carmen recently released her 15th album Code Noir, in early 2017. Written entirely by Lundy, the album traverses musical genres and is a song cycle for these turbulent times. Her previous album Soul To Soul was released in 2014 to huge critical and popular acclaim. Almost two years in the making, Soul To Soul consists of new original songs by Lundy and a few special collaborations, among them Patrice Rushen, Geri Allen, Randy Brecker and Simphiwe Dana, a stunning South African vocalist and composer. Carmen's far-reaching discography also includes brother and bassist Curtis Lundy, Ray Barretto, Kenny Barron, Bruce Hornsby, Mulgrew Miller, Terri Lyne Carrington, Kip Hanrahan, Courtney Pine, Roy Hargrove, Jimmy Cobb, Ron Carter, Marian McPartland, Regina Carter, Steve Turre, Robert Glasper, Jamison Ross, Kenny Davis, Darryl Hall, Patrice Rushen and the late Kenny Kirkland and Geri Allen. Ms. Lundy's 2005 release, the hugely successful Jazz and The New Songbook-Live at The Madrid, features some of the jazz world's best known musicians paying tribute to Ms. Lundy.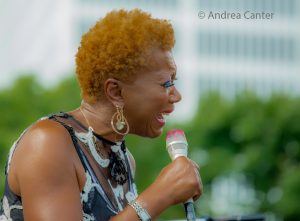 Carmen Lundy's work as a vocalist and composer has been critically acclaimed by The New York Times, The Village Voice, The Los Angeles Times, Variety, The Washington Post, Jazz Times, Jazziz, Downbeat and Vanity Fair among many others, as well as numerous foreign publications. Christopher Loudon of Jazz Times wrote, "Carmen Lundy, as beautiful inside as out, has accomplished the near impossible for a jazz singer by maintaining a solid, successful, three-decade career while focusing largely on original, self-penned material." And Don Heckman of The Los Angeles Times wrote, "Lundy's performance was the product of talent that has ripened fully. Her far-ranging, fluidly mobile voice roved through and around the melodies, and her innate sense of theatricality illuminated every layer of drama in her story-driven songs."
As a composer, Ms. Lundy's catalogue numbers over 100 published songs, one of the few jazz vocalists in history to accomplish such a distinction, and has led to the first publication of the Carmen Lundy Songbook (2007). Her songs have been recorded by such artists as Kenny Barron ("Quiet Times"), Ernie Watts ("At The End Of My Rope"), and Straight Ahead ("Never Gonna Let You Go"). Terri Lyne Carrington's Mosaic Project – Grammy Winner for Best Jazz Vocal Album of 2011 – features the Carmen Lundy composition "Show Me A Sign", with Ms. Lundy's original performance from the album Solamente reinvented on the arrangement.
In April 2016, Carmen Lundy was honored with the 2016 Lifetime Achievement in Jazz Award by Black Women In Jazz and The Arts, based in Atlanta, GA. Her other awards and recognitions include Miami-Dade County's Office of the Mayor and Board of County Commissioners proclaiming January 25th "Carmen Lundy Day," complete with the keys to the City of Miami.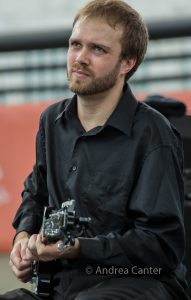 A semi-finalist in the 2006 Thelonious Monk competition, pianist Victor Gould has been making waves in New York's jazz scene and around the world. The Los Angeles native is a graduate of the Berklee College of Music and the Thelonious Monk Institute of Jazz. He was a member of the Donald Harrison Quartet and has performed with Esperanza Spalding, Terence Blancard, Branford Marsalis, Nicholas Payton, Ralph Peterson and recently with the Wallace Roney Quintet. He released his debut album, Clockwork, on Fresh Sound/New Talent in 2016.  Guitarist Andrew Renfroe is a recent graduate of the Jackie McLean Institute and Betty Carter's Jazz Ahead program. Currently he tours with Carmen Lundy, and also performs with Jonathan Barber and Emmet Cohen, among others.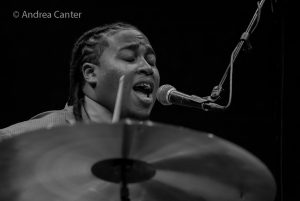 Bassist Ben Williams grew up in Washington, DC and graduated from the Duke Ellington School of the Arts. He went on to earn his BA in Music Education at Michigan State University and a Master of Music in Jazz Studies at the Juilliard School. A member of Pat Metheny's Unity Band, Williams won the 2009 Thelonious Monk International Bass Competition. Also a Monk Competition winner in 2012, drummer Jamison Ross grew up in Florida, was featured in the film Chops,  attended Florida State University and earned a master's degree at the University of New Orleans. He met Carmen Lundy while participating in the Betty Carter Jazz Ahead program, and appears on two of her recent albums. A singer as well as drummer, his debut album Jamison went on to receive a Grammy nomination for Best Jazz Vocal album of 2015.
The Dakota is located at 1010 Nicollet Mall in downtown Minneapolis; www.dakotacooks.com. Reservations recommended at 612-332-5299. Shows at 7 and 9 pm.