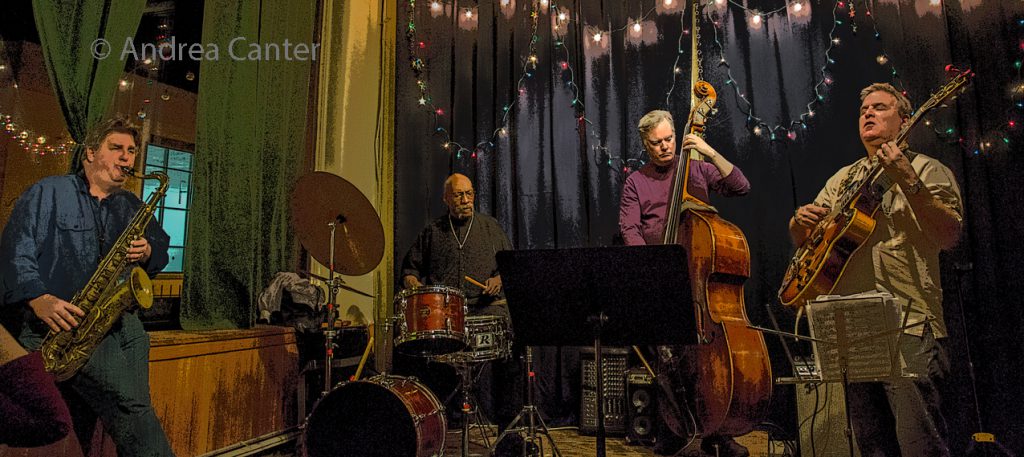 © Andrea Canter
[Reminder: The Lead Sheet is published monthly and updated weekly]
September promises to be one of the hottest jazz months of the year in the Twin Cities, with visits from Eliane Elias, Mike Stern, John Raymond, the Yellow Jackets, Curtis Stiegers, Jay Clayton, Evan Christopher, Wynton Marsalis and the Jazz at Lincoln Center Orchestra, the Bad Plus with Bill Frisell and more, as well as performances from local and regional artists including Red Planet with Bill Carrothers, cellist Tomeka Reid, Arne Fogel and Maud Hixson reprising the Crosby-Clooney Story, the Twin Cities Cabaret Artists Network's Cabaret Fest, the return of Snowblind, Bottomless Pit… and bottomless talents at a growing list of venues presenting jazz
Big Gigs This Month [Updated 9/15/2017]
Friday, September 15. Jazz is back at The Lexington, and tonight it's Peter Schimke and his trio which usually features Chris Bates and Kenny Horst. Chef Jack Riebel is making his own music in the kitchen! Javi Santiago caps off a week of jams with prime time music with his quartet featuring rapper Proper-T and drummer Arthur LA Buckner at Jazz Central.
Saturday, September 16. Saturday Night Jazz at the Black Dog features the heavyweights of Bottomless Pit (Joel Shapira, Pete Whitman, Tom Lewis, Eric Gravatt) and an intriguing opening set from a group dubbed "Conversation with Paul Motian"– Steve Hirsch on drums, Babatunde Lea on congas, and Matt Trice on saxophones.  Dinner sets at the Icehouse feature Bryan Nichols and James Buckley.
Sunday, September 17. A new edition of Jazz at the Jungle, Connie Evingson is "Together Again" with old friends Sanford Moore and Dave Karr, revisiting favorites of their early albums with two shows at the Jungle Theater.