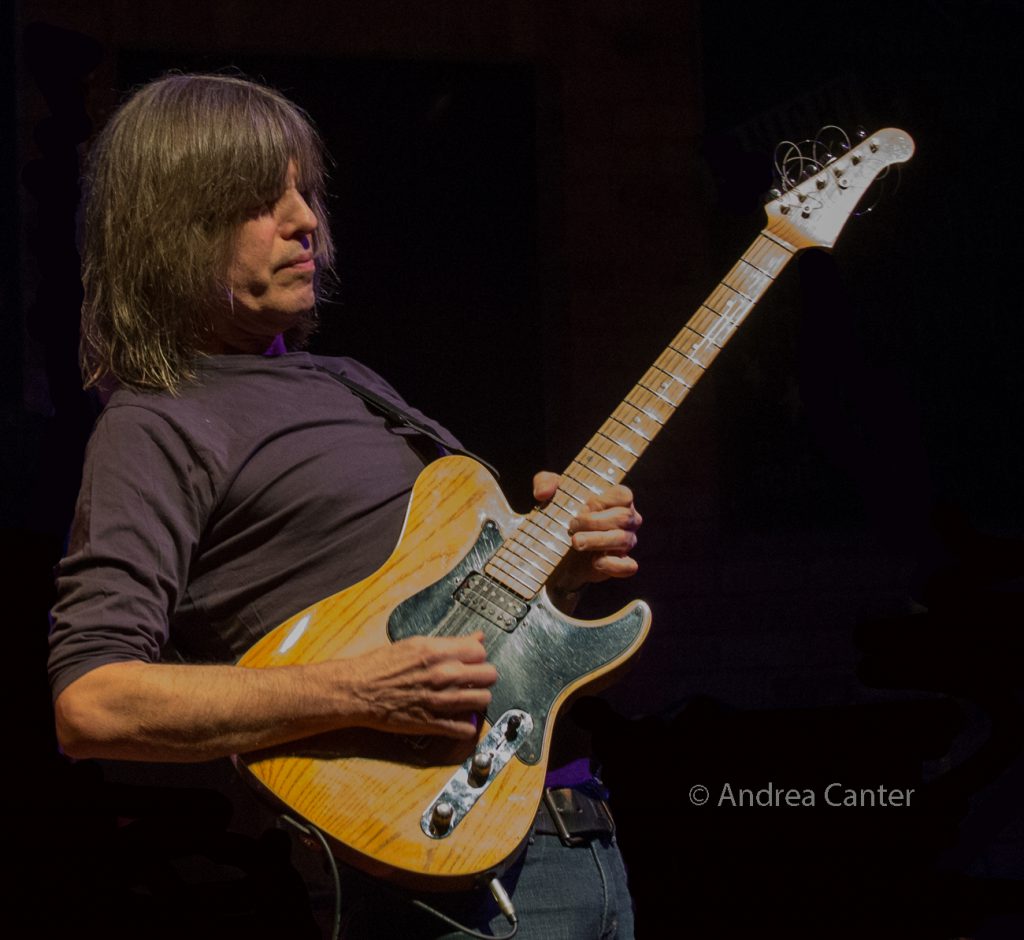 © Andrea Canter
Call him the Comeback Kid. After a potentially disastrous accident that broke both upper arms, Grammy-nominated, former Miles Davis guitarist Mike Stern is again touring and recording, and by all counts, as good as ever. Stern brings his current quartet, with Randy Brecker, Tom Kennedy and Dennis Chambers, to the Dakota on September 12-13, at 7 and 9 pm.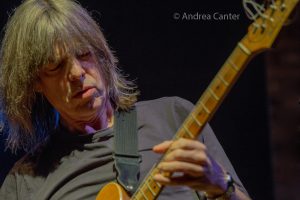 Mike Stern (nee Sedgwick) was born in Boston and raised in Washington DC. Growing up with rock (the Beatles, Jimi Hendrix, Cream), Stern started playing guitar at age 12 and was first turned on to jazz listening to Miles Davis. Self taught through his teens, Stern returned to Boston and the Berklee College of Music where he studied with Pat Metheny and Mick Goodrick. Following his professional initiation with Blood, Sweat & Tears and then with Billy Cobham, Stern moved to New York where he was soon part of Miles Davis' comeback band in 1981, later touring with Jaco Pastorius (1983-84) and again with Davis for a second tour in 1985. After a year with David Sanborn, Stern moved on to Steps Ahead and Michael Brecker's quintet.  Stern began recording on his own for Atlantic, and with the release of his 1993 Standards (And Other Songs), he was named Best Jazz Guitarist of the Year by the readers and critics of Guitar Player magazine. His next recordings, Is What It Is (1994) and Between The Lines (1996), received Grammy nominations. His Give And Take led to the Orville W. Gibson Award for Best Jazz Guitarist that year. 2001's Voices earned Stern his third Grammy nomination, and Who Let the Cats Out garnered a fourth Grammy nomination om 2006. The following year, he was honored with the Miles Davis Award at the Montreal Jazz Festival, joining past recipients Keith Jarrett, Michael Brecker and Charlie Haden. Stern's Big Neighborhood (2009), featuring Esperanza Spalding and Medeski, Martin and Wood, received a Grammy nomination for Best Contemporary Jazz Album.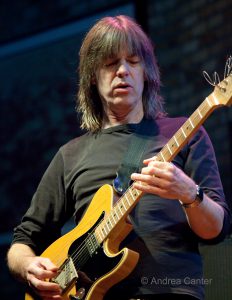 Stern was presented with Guitar Player magazine's Certified Legend Award in 2012, and has received six Grammy nominations over his career — which almost ended prematurely following a bad fall last summer that resulted in broken bones in both of his upper arms. In February, a few months after he resumed touring, Stern told Oregon Music News, "I've got some difficulties with my right hand, but I figured out a way to play. My left hand's good, so that's amazing." And he's not only playing again, he recently released Trip (Concord, 2017), featuring trumpeters Randy Brecker and Wallace Roney, saxophonists Bob Franceschini and Bill Evans (a bandmate of Mike's in Miles Davis' 'comeback band' of 1981), bassists Victor Wooten and Tom Kennedy, and drummers Dave Weckl, Dennis Chambers and Lenny White. Says Stern, "Everybody played their asses off on this record. I was really happy with how it came out, because everybody just put so much love and energy into it. When I get to play with the caliber of musicians on this recording, I'm just glad to be part of the band."
In the Twin Cities area, Stern's recent appearances include with the JazzMN Orchestra in March 2011, with "Four Generations of Miles" at the Dakota in 2012, as artist-in-residence at the University of Wisconsin-River Falls in 2013, and with John Scofield's Hollow Body Band in 2013.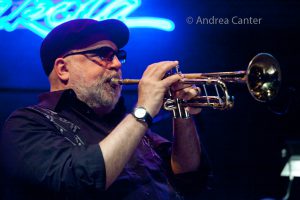 Few currently active jazz artists have a resume' comparable to trumpeter Randy Brecker, who has performed with Horace Silver, Art Blakey, Charles Mingus, Clark Terry, Joe Henderson, Duke Pearson, and the That Jones/Mel Lewis Orchestra, as well as appearing in studio sessions with James Taylor, Bruce Springsteen, David Sanborn, Jaco Pastorius, and Frank Zappa. Early in his career, he was a mainstay of Blood, Sweat and Tears, Larry Coryell's Eleventh House, and Dreams, but his talent as a hard bop trumpeter has most significantly shaped his career. In 1975, he joined brother Michael to form the highly regarded Brecker Brothers ensemble, releasing six albums through the early 80s with 7 Grammy nominations. Randy also appeared on Charles Mingus' last album (Me, Myself an Eye) and went on to perform in the Mingus Dynasty and Mingus Big Bands. More recently he earned four Grammy nominations for his release with the Danish Radio Big Band and Danish National Chamber Orchestra and won the Grammy for Best Large Jazz Ensemble Album with Polish composer Wlodek Pawlik's Trio and the Kalisz Philharmonic (Night in Calisia, 2013). Brecker appeared in the Dunsmore Room last spring.
Tom Kennedy is an accomplished touring and studio musician who ranks as one of the top acoustic and electric bass players in the world. By his late teens, he had already performed with jazz icons such as Freddie Hubbard, James Moody, Nat Adderly, Sonny Stitt, George Russell, Barney Kessel, and Herb Ellis. Since then, Tom has performed and recorded with Mike Stern, Lee Ritenour, Dave Grusin, Dave Weckl, Michael and Randy Brecker, Al DiMeola, Steve Gadd, David Sanborn, Joe Sample and Harvey Mason, among others. Along with a lifelong career as an international touring artist, Tom has released five solo projects to date and has appeared on over 200 recordings. Notes Stern, "Tom Kennedy is one of the very best bass players I've ever played with in my life."
Dennis Chambers has recorded and performed with John Scofield, George Duke,Brecker Brothers, Santana, Parliament/Funkadelic, John McLaughlin, Niacin, Mike Stern, and many others. Despite a lack of formal training, he has become well known among drummers for his technique and speed. Chambers began drumming at the age of four, and was gigging in Baltimore-area nightclubs by the age of six. He was recruited in 1981 by the Sugar Hill Label to be their "house drummer." In 1978 at 18, he joined Parliament/Funkadelic, and stayed with them until 1985. In 1986 he joined the John Scofield band. Since then he has played with most of the major figures in jazz fusion music. He can play in a wide variety of musical genres, but is perhaps most notable for jazz-fusion, funk and Latin music.
The Mike Stern Quartet performs two sets each night, September 12-13; reservations recommended at 612-332-5299 or visit www.dakotacooks.com. The Dakota is located at 1010 Nicollet Mall in downtown Minneapolis.