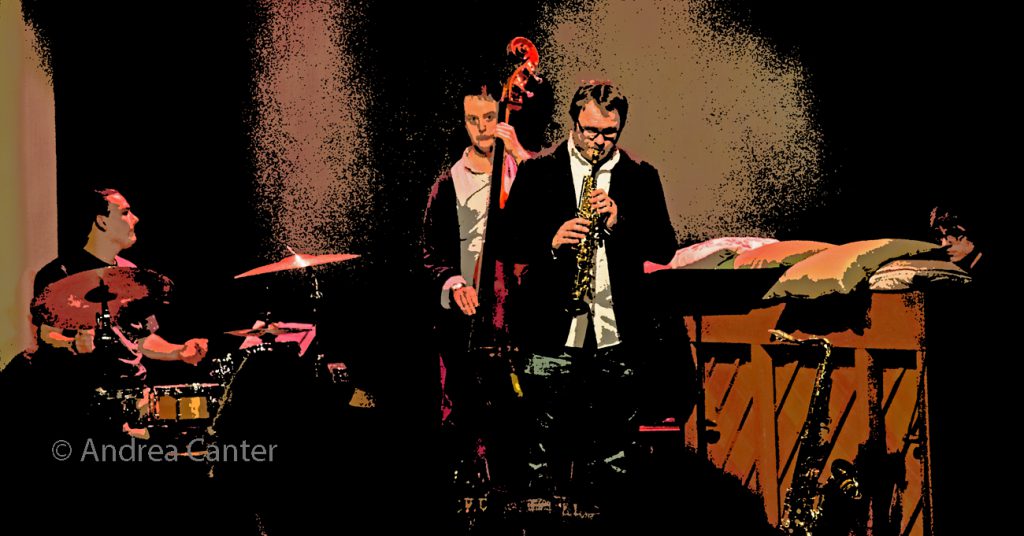 © Andrea Canter
It might be a contrived word, but "Joyfire" seems an apt description of the compositions and performance of bassist Ted Olsen, and thus is a logical choice for the title of his debut recording on Shifting Paradigm Records. With his quartet (Aaron Hedenstrom, Javi Santiago and Miguel Hurtado), Ted celebrates the CD release on September 20 at the Icehouse in south Minneapolis, 9:30 pm.
The Ted Olsen Quartet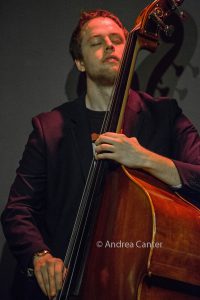 Ted Olsen studied bass with Travis Schilling and Adam Linz, graduating from St. Paul's Como Park High School in 2010. He went on to study composition at Luther College in Decorah, IA, finishing college studies at the University of Northern Colorado in spring 2015. In the Twin Cities, Ted has taught at the Twin Cities Jazz Workshop and has performed as leader and sideman at various venues including the Artists Quarter, Jazz Central, Black Dog, Twin Cities Jazz Festival, and more, often in the company of Javi Santiago and Miguel Hurtado. He has also branched out into working with artists from the folk, rock, R&B, and contemporary classical scenes. Ted won the 2012 Eric Stokes Song Contest held by the American Composers' Forum; in 2015 he was a finalist in the ASCAP Herb Alpert Young Jazz Composers' competition.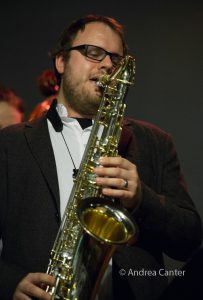 Aaron Hedenstrom (saxophones) was born in Lesotho (Africa) where his parents were teaching; he grew up in the Twin Cities where he developed his interest and talent in music. He attended the jazz program at the University of Wisconsin-Eau Claire, performing in the pop/rock band Underdub and with the John Raymond Project. Aaron moved to Denton, TX  where he enrolled in the master's degree and then the doctoral programs at the University of North Texas, serving as a Teaching Fellow and performing in the famed One O'Clock Lab Band.  He also performed as a freelancer in the Dallas/Fort Worth Metro area before returning to the Twin Cities in 2015. As a student, Aaron earned a number of composing and arranging awards–2012 Detroit Jazz Festival Arranging Contest (for his arrangement of Wayne Shorter's "Yes and No"), the Herb Alpert ASCAP Young Jazz Composer Award, the Jazz Education Network Student Composer Showcase, and several Downbeat Student Awards. In addition to leading his orchestra and quintet, Aaron recently released The Living Room Sessions with cohorts Gabe Evens, Jack Helsley, and Matt Young.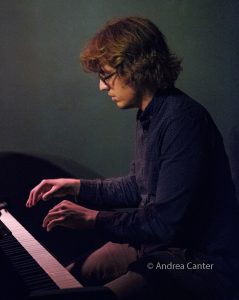 Minneapolis native Javi Santiago (piano) comes by his musical bent honestly, the son of drummer Mac and vocalist Laurie Santiago, and grandson of Latin percussion master, the late Luis Santiago. Javi began studying piano at age 7, turning to jazz piano and trumpet at age 10, and playing with the bands in middle school and high school as well as the Minnesota Youth Jazz Band and the first edition of the Dakota Combo under the direction of Kelly Rossum. A former student of pianist Tanner Taylor, Javi was selected as a Fellow of the Brubeck Institute at the University of the Pacific after completing high school, where he attended for the maximum two years. From Brubeck Javi moved on to complete his college studies at the New School for Jazz and Contemporary Music in New York, graduating in 2011 and participating in Betty Carter's Jazz Ahead program. Since returning to the Twin Cities, Javi has become a significant voice on the local jazz scene, performing  at Jazz Central, The Nicollet (Reverie), Black Dog, Icehouse, Crooners, Vieux Carré, and other venues as well as at the Twin Cities Jazz Festival. In 2015, Javi released an EP, Year of the Horse, with original compositions.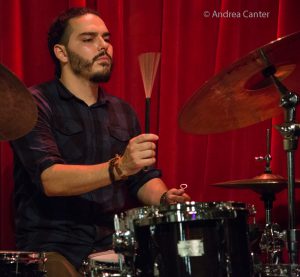 Miguel Hurtado (drums) played throughout the Twin Cities as a teenager with Javi Santiago in several youth bands, as well as with South High jazz ensembles. After graduating from the Manhattan School of Music in spring 2010, he returned to the Twin Cities where he quickly became a busy member of the local jazz scene. He's led his own ensembles at the Twin Cities Jazz Festival and performed at the Artists Quarter, Dakota, Jazz Central, Icehouse, Black Dog and more. In addition to leading his own bands, he has performed with Jake Baldwin, John Raymond, Jeremy Walker, Javi Santiago, Joe Strachan, Ted Olsen, Courageous Endeavors, and Steve Kenny. He's also expanding his musical resumé, playing with some local pop and R&B singers, particularly Alicia Steele and vocalist/rapper Toussaint Morrison.
Joyfire (Shifting Paradigms Records, 2017)
For his maiden voyage, Ted brought his working quartet to Wild Sound Studios under the engineering of Steve Kaul and mastering of Huntley Miller. Playing with the same swinging post bop that has distinguished their performances at the Black Dog and other local venues, the quartet romps through a setlist of Ted's original compositions, with guests, including trumpeter Jake Baldwin, featured on several tracks. The Icehouse, promoting the CD release, notes that "Using a breadth of modern jazz influences, [they] focus on melodic and harmonic inventions within the framework of spontaneous group interplay."  The result is sustained accessibility throughout, the music surely of the 21st century yet filled with the soulful thrust and energy of classic bebop. Each track has its own momentum, its own distinct story, but the overall mission is the joy of collaborative music-making.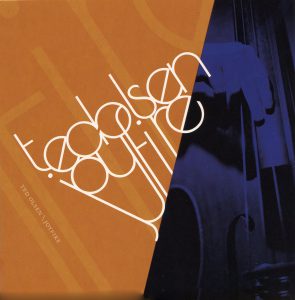 "Song for Tomorrow" opens the album with a gorgeous, mournful bass solo that gradually brightens; guest Jake Baldwin is featured here on trumpet, blending with Aaron Hedenstrom's tenor. Javi Santiago provides a lyrical introduction to "Blue Earth," Hedenstrom shifting the tune to a sunnier mood as the rhythm section adds bounce. Here and throughout the set, Aaron recalls the swinging modernism of Eric Alexande with bold strokes of Joe Lovano and Chris Potter; Javi provides restrained dazzle and forward motion, both pushed on by bass and drums. "Daybreak" is a showcase for Hedenstrom's soprano sax, soaring above a playful heartbeat from Ted.
"Petit Fleur" finds Aaron back on tenor with a joyful melody, the rhythm section adding a jerky swing that keeps it all moving ahead; Ted adds a skip to his walking step before taking a melodic solo passage, while "Heart Open Sky" finds sax and piano trading powerful phrases. The "Intermezzo (Aquarelles)" is a rather odd interlude, with Ted adding additional keys via piano and synth along with bass and brief vocals, some electronic wizardry and more vocals from Eric Mayson. It's a pleasant enough "intermission" with a fusiony gleam, but seems to be part of a different recording session. Back to the "joyfire," Ted opens solo on his "October Hues," with Hedenstrom's lovely soprano almost begging for lyrics. These hues seem to reflect late October, when colors fade into winter, reinforced by Ted's solo and its wistful shades of gray.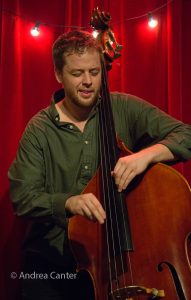 Another interlude finds the band in a short reprise of "Heart Open Sky" with an ensemble of guests adding vocals, horns, keys and drums, that fusiony gleam again seeming a disconnect with the rest. "Coalescence" brings back Jake Baldwin to spar with Hedenstrom's tenor, the horns riding fast over Ted's bubbling basslines and Hurtado's lightly crashing cymbals. Javi takes a more minimalist approach that inserts fine edges until he takes off on his own. Ted adds a smoldering solo, setting up a dazzling ensemble finale and fade out. Closing the set with "Forward," Ted puts the spotlight on talented vocalist Cameron Kinghorn, provides melodic soloing of his own and opens the door to another low-key dazzle from Santiago, Hurtado adding perfectly timed cymbal washes throughout. Hedenstrom adds a glowing tenor solo before handing it back to Kinghorn to lead the final moments.
Joyfire — it's a perfect title.
Joyfire will be celebrated at the Icehouse, 2528 Nicollet Ave, Minneapolis, at 9:30 pm on Wednesday, September 20. CDs available at the show or via Shifting Paradigm Records (www.shiftingparadigmrecords.com)