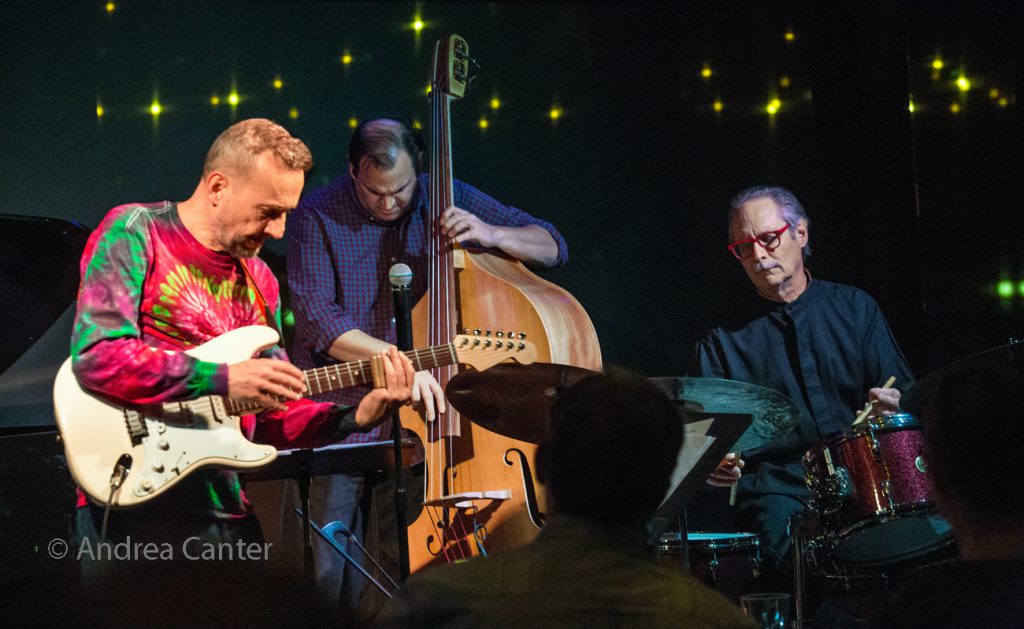 © Andrea Canter
Red Planet is the fourth from our sun and seemingly most like Earth in our solar system. Red Planet is also a long-running jazz trio and second to none in our local music universe, thanks to the inventive interaction among guitarist Dean Magraw, bassist Chris Bates, and drummer Jay Epstein. Described by the Artists Quarter as "creative jazz for the 21st Century, inviting you to put one ear on the launching pad of neo-bop Trane/Hendrix/Monk burn, and your other ear on the celestial weightlessness from the musical cosmos," the ensemble has traveled the jazz galaxy for the past 15+ years, releasing their debut recording, Space Dust, in 2011. About six months ago, Red Planet released Red Planet With Bill Carrothers, marking their collaboration with the ace pianist with a CD release in the Dunsmore Room (and follow-up in September). Now, on approximately a monthly schedule, the original trio performs at the Black Dog in St. Paul's Lowertown, including a 7 pm show on Monday, October 30.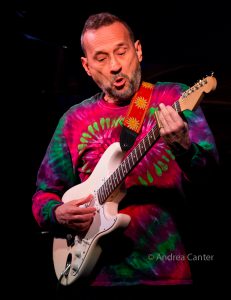 Dean Magraw is one of the Twin Cities' most eclectic musicians, with a career spanning more than three decades and multiple genres and cultures, from blues to classical to folk and jazz, from Japanese and Indian to Celtic and middle American. He has performed with and/or recorded with mandolin virtuoso Peter Ostroushko; vocalists Ruth McKenzie, Claudia Schmidt, Bruce Henry, Lucia Newell, Maud Hixson and Greg Brown; accordionist John Williams; Japanese shamisen prodigy Nitta Masahiro; classical violinist Nigel Kennedy; South Indian vocalist and vina virtuoso, Nirmala Rajasheker; Irish supergroup Altan; Garrison Keillor and Prairie Home Companion; jazz bassist Anthony Cox; and avant garde French saxophonist, Francois Corneloup.  Dean has collaborated with many local artists at the Artists Quarter, Black Dog, Nicollet, Reverie, Jazz Central, and more, including Brandon Wozniak, Bryan Nichols, Billy Peterson, Steven Hobert, Eric Gravatt, Butch Thompson, and Kenny Horst.  He's released a series of recordings spanning his musical universe, including a duo with tabla master Marcus Wise, How the Light Gets In. Dean co-leads a monthly duo with percussionist Davu Seru at the Black Dog Café, and over the past few years has launched duo projects with pianists Steven Hobert and Butch Thompson, and with veteran drummer Eric Kamau Gravatt, leading to their CD release, Fire on the Nile.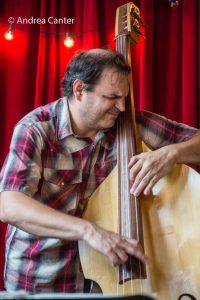 Chris Bates, with his brother, drummer JT, grew up with jazz, sons of trumpeter/bandleader Don Bates. One of the region's most sought-after bassists, Chris has covered a wide musical territory over the past 20+ years, earning a McKnight Composers Fellowship in 1999 and appearing on countless recordings with the likes of Kelly Rossum, Bryan Nichols, Zacc Harris, and Dean Magraw, and appearing on club and concert venue stages with such acclaimed ensembles as The Motion Poets, How Birds Work, A Love Electric, Framework, Red Planet, Fall of the House of Usher, Leisure Valley, Tall Tales, Bill Simenson Orchestra, Lease-Moriarty Quartet, and the Atlantis Quartet.  About five years ago, Chris stepped out as bandleader and composer, heading his Good Vibes Trio (with Dave Hagedorn and Phil Hey), his ensemble  Red 5, and his trio Dimensions and Inventions. Recent credits include launching an improv series at Jazz Central, releasing the first recordings of the Good Vibes Trio and Red 5, and receiving a composition commission from Zeitgeist.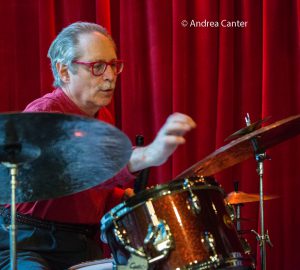 Of trapset master Jay Epstein, Cadence Magazine's David Lewis noted that "his dazzling cymbal and snare work extends the lineage of Tony Williams and Jack DeJohnette." For many years, Epstein managed time for the Phil Aaron Trio with a long-running weekly gig at the Hotel Sofitel in Bloomington and later at Enjoy! Restaurant in Apple Valley; more recently he toured with Richie Cole and Five by Design. These days, in addition to Red Planet, Jay keeps busy with Framework, Firebell, Dean Granros' Tall Tales, the Sam Miltich Trio, and in support of a long list of area vocalists and instrumentalists. Jay released Long Ago on Igmod Records, has recorded with Bill Carrothers, and appears on each of Gordon Johnson's Trios, among a long list of sideman credits with such luminaries as Chris Lomheim.
For this Halloween week, the treats precede the tricks at the Black Dog on Monday. No costumes needed– arrive for blast-off at 7 pm and sit back and enjoy the interplanetary ride!
The Black Dog is located in the Northern Warehouse at 308 Prince Street, across from CHS Field at Broadway and E. 4th Street, St Paul. www.blackdogstpaul.com