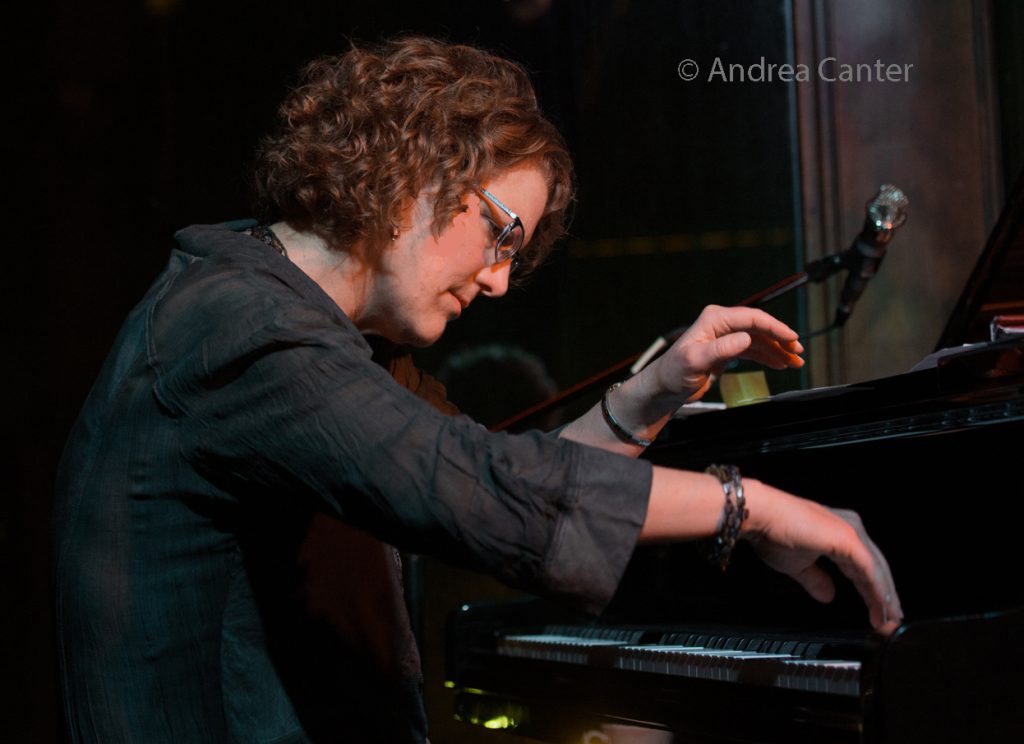 © Andrea Canter
[The Lead Sheet is published monthly and updated weekly]
Our spring-like weather will probably fade into winter — after all, it is winter in Minnesota! But falling temperatures (and perhaps the white stuff too) will be countered by rising heat from both local and visiting jazz artists as we count down 2017. This month we welcome such touring talents as Earl Klugh, Brad Mehldau, Benny Green, Joey DeFrancesco,  Bobby Lyle, Chris Speed, John Raymond, and of course, ending the year as well as the original configuration, The Bad Plus. From our local scene, Brandon Wozniak kicks off the month in a leading role; traditions like White Christmas at the Heights with  Maud and Rick and the Peterson Family "Jam Before Christmas" return;  Arne Fogel and Maud Hixson again reprise their "Crosby-Clooney Story"; Laura Caviani releases her second recording in two months; Andrew Walesch celebrates Sinatra; JazzMN swings in the holidays; and a long list of young guns do their best to make winter break a "Jazz Futures" blowout.
Big Gigs This Month
Friday, December 1. Everyone's favorite collaborator and sideman, we never see saxophonist Brandon Wozniak stepping out in front. So no surprise that when he leads a trio, it will be at one of the most cherished jazz venues in the Metro (the Dunsmore Room at Crooners) in the company of internationally acclaimed cohorts–bassist Anthony Cox and drummer JT Bates.
Young bassist Jax Ravel has been building his cred around town, leading a revolving cast of his "Gang" which plays on the Illicit Jazz Workshop schedule tonight at Jazz Central. His cohorts include some of our brightest young jazzers–Nelson Devereaux on saxes, Joe Strachan on piano, and Miguel Hurtado on drums.
Saturday , December 2. Another new jazz venue–the Chilkoot Cafe and Cycle Shop in Stillwater is offering some of the area's top artists on Saturday nights, tonight featuring JT Bates, Mike Lewis and Thomas Nordlund. The menu also features some of the most creative cuisine in the region so make it a dinner/jazz night.
Saturday Night at the Black Dog features former Minnesota Orchestra tympanist Peter Kogan and his "Monsterful Wonder Band," a hard boppin' septet that highlights Kogan's drum chops along with Geoff Senn, Pete Whitman and Scott Agster on horns, Chris Olson on guitar, Joe Strachan on piano, and Jeff Bailey on bass. The night opens with Le Voyage–Matt Trice and Donald Washington on sax, Dick Studer on bass, and Steve Hirsh on drums.