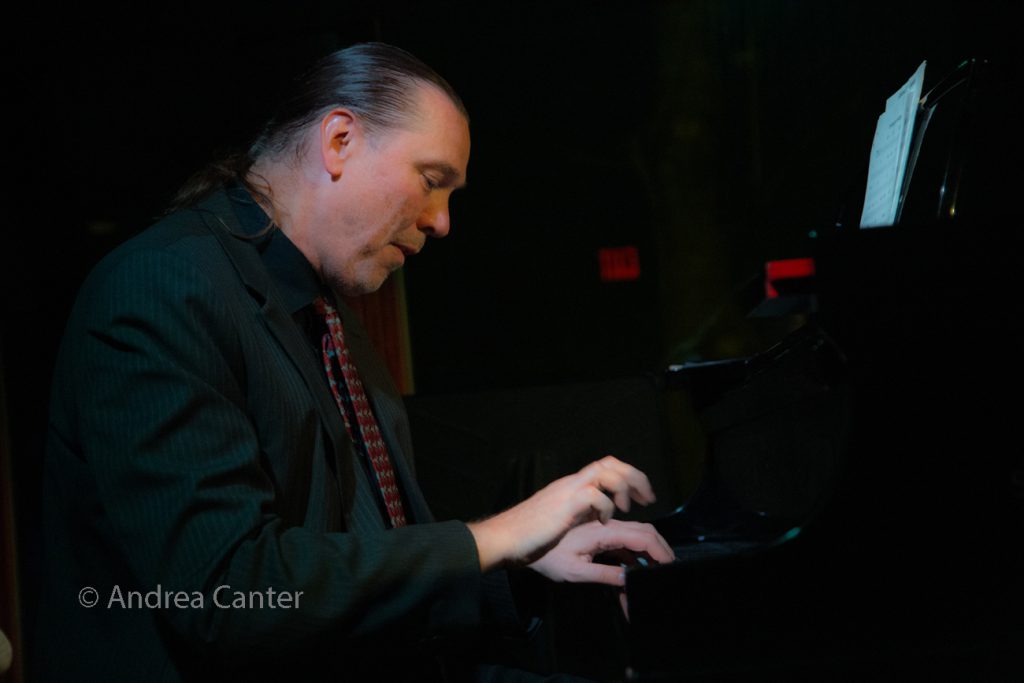 © Andrea Canter
It's hard to imagine a musician better suited to present a "history of the piano" than Jon Weber. Known for his encyclopedic knowledge of just about anything related to music and his wide-ranging keyboard skills, Weber will inform and entertain with his "History of the Piano" in the Dunsmore Room at Crooners Lounge in suburban Minneapolis, 7:30 pm on Tuesday, January 2.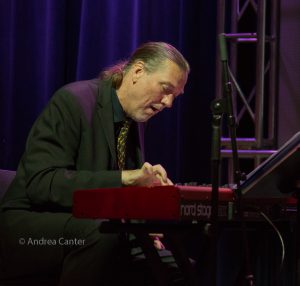 As a toddler in Milwaukee playing a toy organ, Jon Weber already displayed both perfect pitch and memory. By age 6 he had memorized 2,000 songs from his grandmother's old piano rolls. A self-taught musician, Weber took off two years from piano during his teens to develop counterpoint in his left hand by playing guitar. Returning to the piano, Jon and his quintet opened for Pat Metheny, Buddy Rich, Freddie Hubbard, and Stanley Turrentine at major summer jazz festivals. Since moving to Chicago in 1987, and then to New York a few years ago, Jon has performed around the world as well as in the recording studio.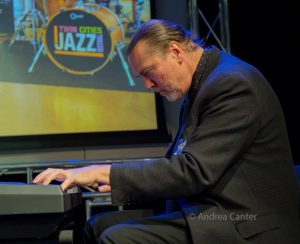 In addition to his remarkable chops, Jon Weber is well known for his incredible music knowledge. He's been the subject of profiles by CNN, CNBC, Black Entertainment TV, Bravo/Arts, National Public Radio, and Voice of America. In New York, he has been a regular performer at the 92nd Street Y jazz series and at the Algonquin Hotel; performed at the Metropolitan Room with local songbird Maud Hixson as part of a tribute to songwriter Mickey Leonard; and hosts the Piano Jazz spin-off, Piano Jazz: New Generation on National Public Radio. He's become a fixture of the Twin Cities Jazz Festival, hosting evening jams at the Artists Quarter through 2013 and returning to host jams at the new Vieux Carré during the 2015 and 2016 festivals. And after first connecting with vocalist Connie Evingson at the 2012 Twin Cities Jazz Festival, he has collaborated with her at least annually to present the music of the Great American Songbook, including tributes to Ella Fitzgerald, on Connie's Jazz at the Jungle series. He's also appeared with Connie in the Dunsmore Room at Crooners Lounge.
There's no better way to start the year in music than spending a night with Jon Weber and a nine-foot Steinway! Reservations encouraged!
The Dunsmore Room at Crooners Lounge is located in Fridley at 6161 NE Highway 65, just north of I-694 and about 15 minutes north of downtown Minneapolis; www.croonersloungemn.com.