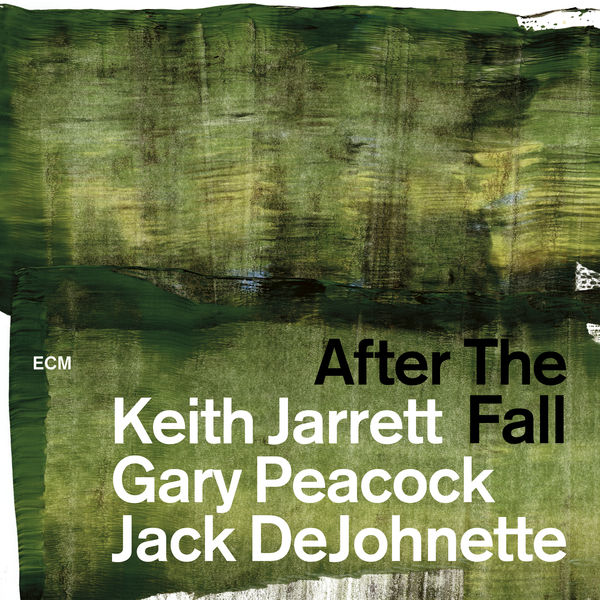 The headline above for the latest release from the "Standards Trio"—Keith Jarrett (piano), Gary Peacock (double bass) and Jack DeJohnette (drums)—is worthy of a nod to the title of the classic 1957 album by Thelonious Monk, Brilliant Corners.  There is a palpable reverence and the highest level of esteem offered by the audience for a concert by this group. You know that you are about to listen to an arc of extraordinary musical conversations among the artists during the performance. Their new double CD After The Fall, from an "experimental" (according to Jarrett) performance in Newark, NJ, on November 14, 1998, is a 'must buy' upon its release on March 2, 2018.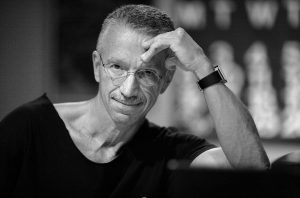 The insightful liner notes provided by Jarrett have him characterizing the concert as a "scary experiment," since it came at the end of a period where he was suffering from Chronic Fatigue Syndrome.  From the Fall of 1996 to late 1998, he was unable to play the piano.  Toward the end of that period, he decided to try playing with the trio in the studio of his house in New Jersey, essentially rehearsing for the first time ever with Peacock and DeJohnette.  Things didn't go particularly well but he felt he had no other option than to attempt a concert near his home, leading to the Newark engagement.  Jarrett notes that after Newark it was still a gradual process of recovery over the next year, with his "energy levels flowing back and forth like the tides."  Speaking about this After The Fall release, Jarrett said, "I was amazed to hear how well the music worked.  For me, it's not only an historical document, but a truly great concert."  In terms of the group's discography, this recording is after Tokyo '96 recorded in March 1996 at Orchard Hall in Tokyo, and before Whisper Not, recorded in July 1999 at Palais des Congres, Paris.
The trio's evolution since its inception in 1983 reached a degree of limitlessness in their musical approach achieved by a select few. This is reflected in a comment by Gary Peacock to Jazz Times several years ago—"We don't bother with concepts, or theory, or maintaining some image.  That's of no concern whatsoever.  So what that leaves is:  everything.  It leaves the music.  Once you get to that point where you don't feel like you have to make a statement anymore, you enter a space of enormous freedom."
The anticipation that comes with a new release from this august group is not unlike being 10 years old and counting down the last few days until Christmas.    In fact, one of the great tunes on CD #2 is a spirited version of "Santa Claus Is Coming To Town," a wink of the eye to the approaching Christmas season.  All arrangements played are fabulous with some estimable selections including the opening track, which is an expansive treatment of Allie Wrubel & Herb Magisdons's "The Masquerade Is Over," with a caressing three-minute intro by Jarrett.  A rollicking "Autumn Leaves" ends beautifully with Peacock walking the bass all the way home, followed closely by DeJohnette's cymbals.   Bebop highlights include a rousing rendition of Charlie Parker's "Scrapple From The Apple;" Bud Powell's "Bouncin' With Bud" is fully charged; Sonny Rollins's "Doxy" is intoxicating; and John Coltrane's "Moments Notice" is joyous.  There's also a contemplative foundation on Paul Desmond's ballad "Late Lament" and a ruminating journey on "When I Fall In Love" by Edward Heyman & Victor Young.
This new release is similar to their 2003 CD Up For It.  This was a momentous live recording where each member of the trio was not feeling 100% due to various ailments and the effects of inclement weather during the outdoor concert in Juan Les Pins, France.   When they're not feeling their best, musicians seem to have a special reserve that enables them to perform remarkably well once they take the stage, an amazing feat since a concert is a high-wire act with no net.  Yet they still deliver the goods, because they're "home", which is what happened in Newark.