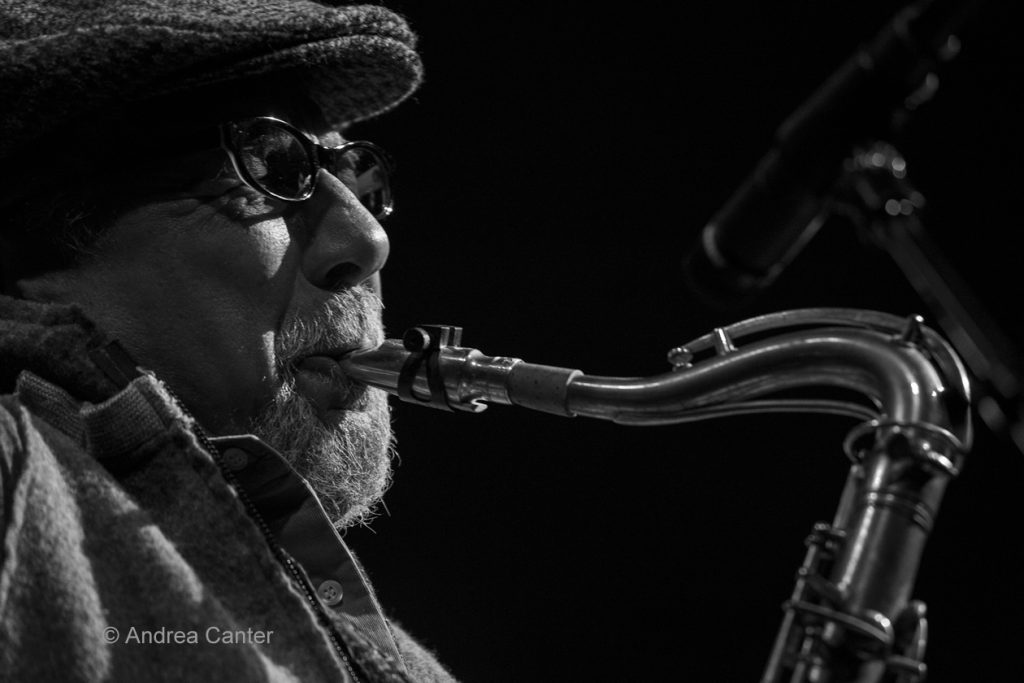 "I am still searching to find the sound. It is my path. I call myself a 'sound seeker.' The deeper I dive into the ocean of sound, I find there is still deeper and further to go." –Charles Lloyd
One of the most revered jazz artists of the 21st century, saxophonist/flautist Charles Lloyd will turn 80 next week. And the Dakota Jazz Club in downtown Minneapolis is throwing him a four-night birthday party (March 8-11), highlighting his recent collaborations with Zakir Hussein and Eric Harland (Sangam), with Bill Frisell, Lucinda Williams and the ensemble Marvel, and with his "new" quartet featuring Harland, Jason Moran and Reuben Rogers.
Charles Lloyd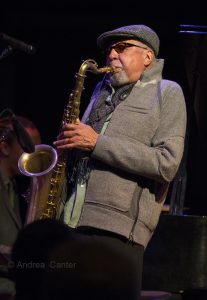 An early cohort of Jack DeJohnette and Keith Jarrett, Charles Lloyd was named an NEA Jazz Master for 2015 and served as the subject for wife Dorothy Darr's documentary, Arrows Into Infinity (ECM, 2014).  Growing up in Memphis, Charles received his first saxophone at age 9, and listened intently to radio broadcasts of the 1940s featuring Charlie Parker, Coleman Hawkins, Lester Young, Billie Holiday and Duke Ellington. Among his early teachers were pianist Phineas Newborn and saxophonist Irvin Reason, while trumpeter Booker Little was a childhood friend. In his teens, Lloyd played with George Coleman and great blues musicians Howlin' Wolf, B.B. King, and others.
In 1956, Lloyd moved to California to earn his Master's Degree at USC in classical music, studying with Bartok disciple Halsey Stevens.  While he studied during the day, his jazz education came at the LA clubs at night, playing with Ornette Coleman, Billy Higgins, Scott Lafaro, Don Cherry, Charlie Haden, Eric Dolphy, Bobby Hutcherson and other West Coast stars; he also played with the Gerald Wilson Big Band. In 1960, Lloyd became music director for Chico Hamilton, moving to New York and soon playing with Cannonball Adderley, Coleman Hawkins, John Coltrane, and Charles Mingus. His legendary status in the 1960s world music movement culminated in his historic appearance at the 1966 Monterey Jazz Festival with then-undiscovered piano whiz Keith Jarrett and a young drummer named Jack Dejohnette. The resulting live recording, Forest Flower, became one of the first jazz records to sell a million copies. After touring in the wake of his success, Lloyd retreated from public performance for much of the 70s and 80s, concentrating on meditation, studying Eastern religious thought, and for a time, mentoring piano prodigy Michel Petrucciani. Reinvesting in his jazz career in the late 1980s, Lloyd began a series of acclaimed ECM recordings and performances with the late drummer, Billy Higgins.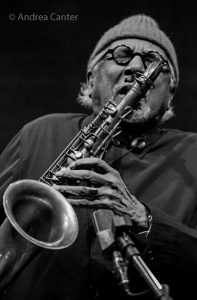 In recent years Lloyd has performed in trio with two percussionists, drummer Eric Harland and tabla master Zakir Hussein; in quartets with pianists Geri Allen, Jason Moran and Gerald Clayton; in duo with Jason Moran. With his earlier edition of the "New Quartet" with Harland, Reuben Rogers and Moran, Lloyd released the acclaimed Rabo de Nube, Mirror, and Athens Concert (with "Greek Project" collaborators) on ECM. His first edition of the Sky Trio toured in 2011 and early 2012, featuring bassist Larry Grenadier and drummer Gregory Hutchinson. With Grenadier and Hutchinson involved in other projects, in fall 2012 he teamed up with Rogers and Harland, adding Gerald Clayton to some of the tour. In 2013, Lloyd released a duo recording with Jason Moran, Hagar's Song (ECM). "I have a lot of different projects that percolate all the time," says Lloyd. "Every day, all day long. It's impossible to realize everything all at once, so the ideas start to build up. At my age, that's a tall stack of pancakes on the griddle."
The 2015 recording, Wild Man Dance (2015), marked Lloyd's return to Blue Note and featured Grammy-nominated pianist Gerald Clayton, bassist Joe Sanders, and drummer Gerald Cleaver, along with contributions from Greek lyra virtuoso Sokratis Sinopoulos and Hungarian cimbalom (hammered dulcimer) player Miklós Lukács. The recording was made at the premier performance of the Wild Man Dance Suite, a work commissioned by the Wroclaw Jazztopad Festival to celebrate its 10th anniversary in November 2013. It's a six-part work inspired by the natural terrain of Wroclaw (Poland), and Lloyd notes that "it changes the molecules in the air each time we play," referring to the organic nature of the collaboration of the jazz quartet and "antiquity" of the lyra and cimbalom.  Noted Dan Bilawsky (All About Jazz), "Vaporous sounds subtly segue into more intense and concrete passages, mournful and prayerful saxophone lines trace their way across nebulous foundations, and wave upon wave of rippling and tumbling sounds usher the music forward."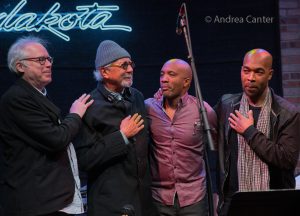 Lloyd's most recent project is Charles Lloyd and The Marvels (Bill Frisell, Greg Liesz, Rogers and Harland), and the quintet released its debut album, I Long to See You, on Blue Note. The album features guest turns from Willie Nelson and Norah Jones, and tunes from such diverse sources as Billy Preston, Bob Dylan, and traditional tunes including "Shenandoah." Of the new project, Lloyd notes that "The first time the Marvels performed together was in November 2013. Bill and I had made a connection during concerts earlier that year, and I knew that we were moving toward the sound. This group is vibrant and has life in it. We love playing together."
In 2014, Lloyd's long-time partner and filmmaker Dorothy Darr released the documentary, Arrows Into Infinity. The film  traces the life and career of Charles Lloyd with live concert footage dating back to his groups in the 1960s through his most recent ensembles, clips of Lloyd's home sessions with the late Billy Higgins, all interspersed with recent interviews. The film also provides insights into Lloyd's relationship with Darr.
Sangam (March 8, 7 pm)
A trio Lloyd launched to honor his late friend Billy Higgins, the first iteration was a duo with tabla master Zakir Hussein in San Francisco soon after 9/11. In 2004, to honor Higgins, Lloyd made it a trio, adding drummer (and quartet member) Eric Harland. The group released a self-titled recording on ECM.
Charles Lloyd and the Marvels (March 9-10, 7 & 10 pm)
Lloyd's long-running partnership with guitar wizard Bill Frisell led to an appearance at UCLA with Bill's friend, slide guitarist Greg Liez; the Marvels was born. Frisell and Liez suggested adding guest vocalist Lucinda Williams.  With Lloyd partners Reuben Rogers and Eric Harland, the ensemble became even more of a "marvel," releasing its debut album, I Long to See You, on Blue Note (2016).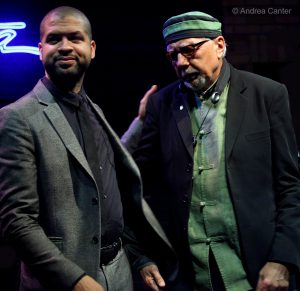 Charles Lloyd New Quartet (March 11, 6 and 8 pm)
It's no longer a "new" quartet, but Lloyd wanted to distinguish this ensemble with Jason Moran, Reuben Rogers and Eric Harland from his early career quartet with Keith Jarrett. Moran briefly gave way to Gerald Clayton but returns now to celebrate his mentor's birthday. Notes Lloyd, "We took flight over a decade ago, and we still love to find thermals to soar higher and higher on…I am so happy that we'll be together again, here in Minneapolis."
The Dakota, and the local jazz community, are honored to be the site Charles Lloyd selected for his 80th birthday celebration.
The Dakota is located at 1010 Nicollet Av in downtown Minneapolis; www.dakotacooks.com; box office 612-332-5299. Some performances sold out.