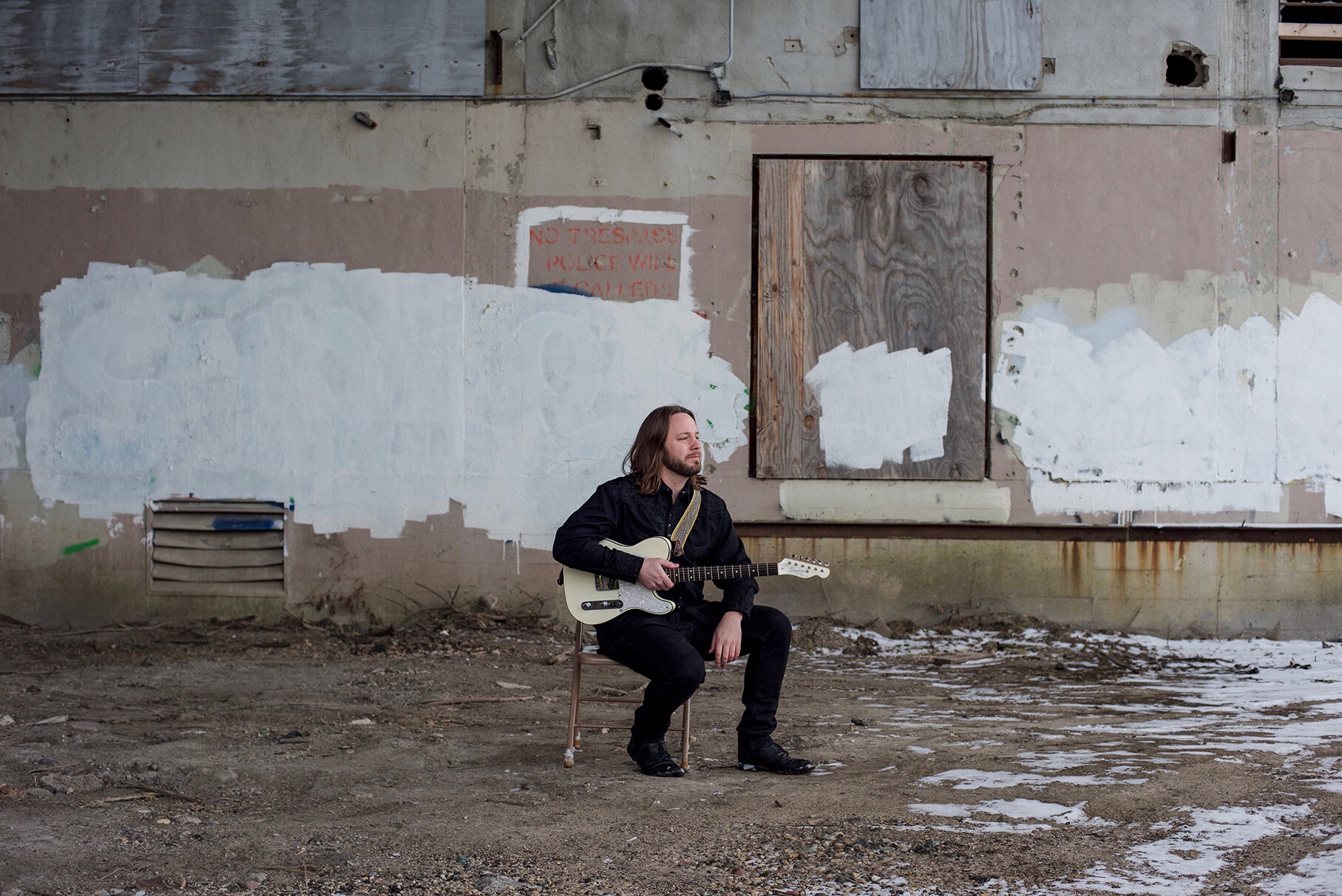 Thomas Nordlund can change the vibe in the room with his guitar. His music beckons you; slow down, and listen. I'm as guilty of that as anyone. Packing each minute of my day so tight that I can't stop and listen with focus and energy. Music like Miles Left Behind deserves eager ears.
Nordlund's expertise lies in textures. His sound, distorted but warm, is captivating. He has a penchant for melody, and a knack for vibe. It's hard for me to put my finger on exactly what makes Nordlund's playing feel like home. He's expressive, complimentary, reserved…quiet, unassuming, bold…he breaks off flurries of notes with the precision of a sage. There is depth in the sound of his guitar.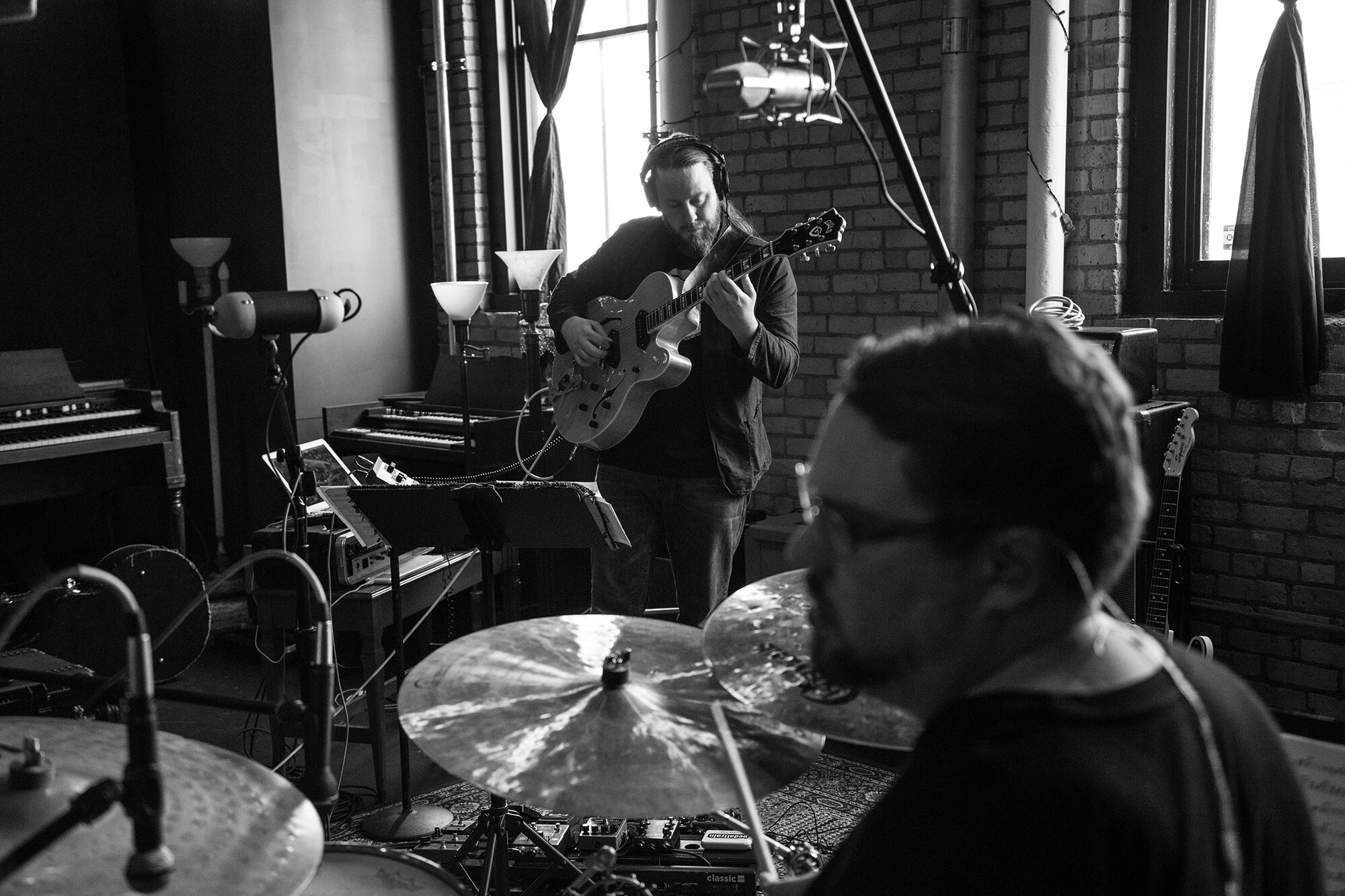 And people are starting to notice. Nordlund is now a side-man in several notable bands around town, including Dead Man Winter, and Chris Bates' Red 5. He's also been the guitarist in the Jana Nyberg Group (my wife's band) since 2014.
Miles Left Behind features sounds from Doan Roessler on the bass, Zach Schmidt on the drums, and the most compelling textural decision on the album: Ben Abrahamson on the banjo. Yes, you read that right. And yes, it works. I feel a little weird about how much I like the sound of the banjo doubling melody lines, actually.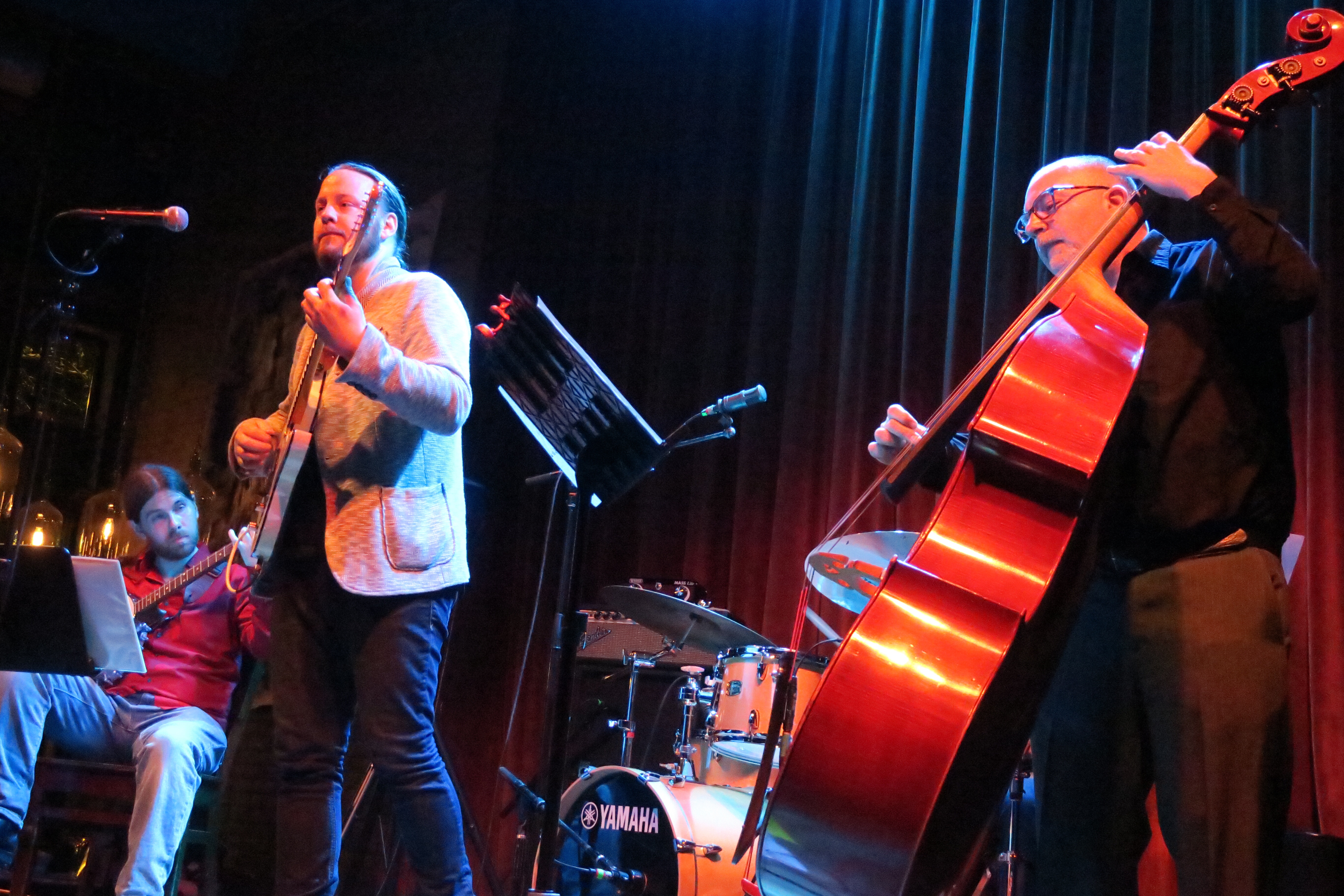 The album opens with "Becoming" – almost 90s alternative rock from its opening note. Like I'm in high school again. It's immediately apparent this isn't The Verve Pipe, however, as Thomas starts a wistful melody on his guitar, doubled by the banjo. (This is a compositional tool you'll begin to recognize as you make your way through the record). Singable melody is my favorite kind. As a composer myself, I'm always going back to my voice to compose melody. Is it singable? If not, is there some other payoff? Nordlund talks through his guitar. The combination of this voice-like melody and Thomas' grungy tone might as well be a 90s alt rock vocalist delivering a lyric about "Freshman". Zach Schmidt sets up the solos with a series of fills that pull out the underlying groove and shift you to the edge of your seat for a moment. Nordlund finishes the tune by shifting into a thick sound grouping of guitar loops that is at once like a space ship hovering nearby, and like standing atop a tower with the wind blowing through your hair. Sound design. Cool.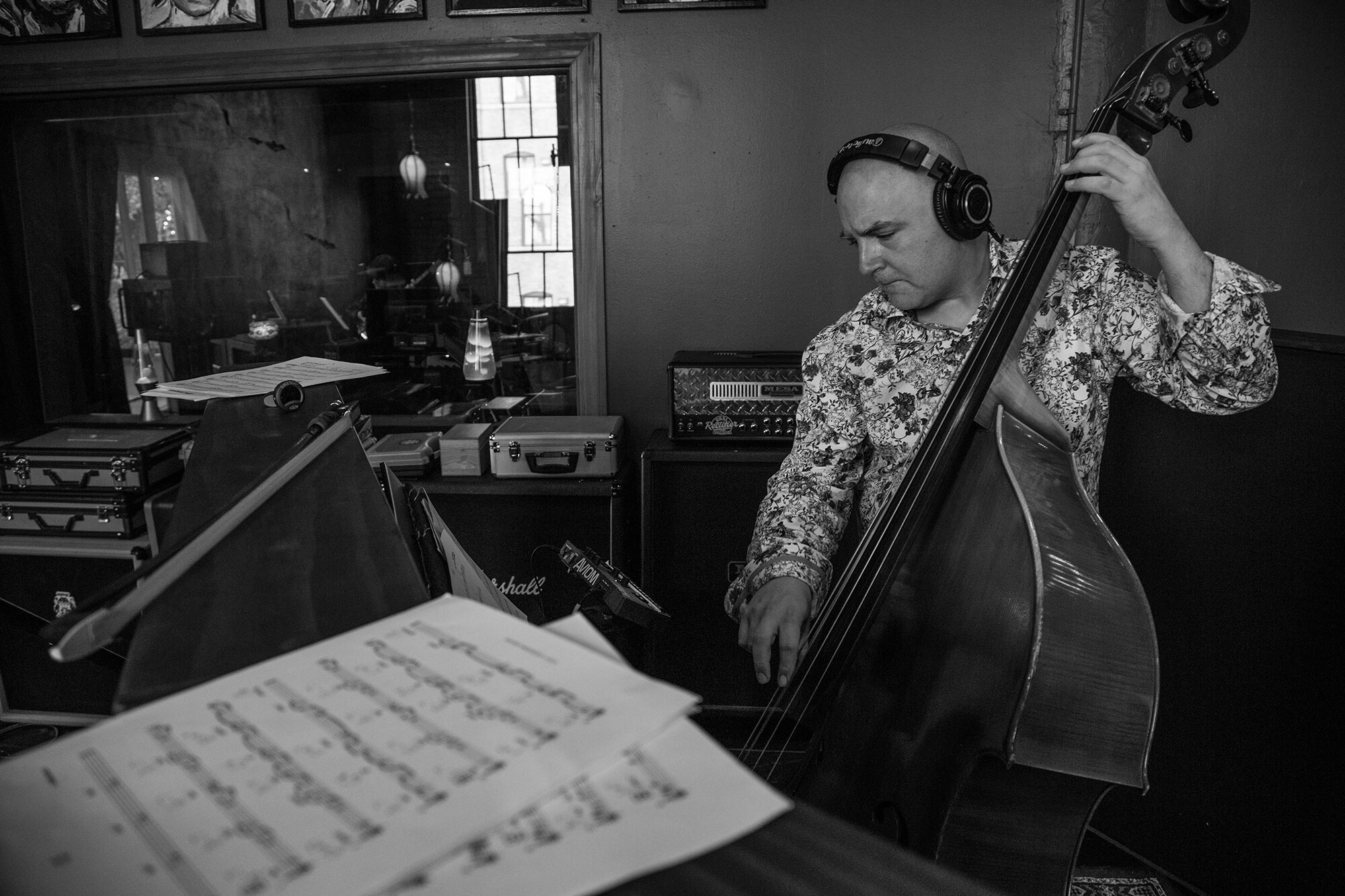 The loose interplay between Doan (bass) and Zach (drums) sets the tone on "Even Long After". This track has an ECM sound to the groove, with a palatable melody on the guitar and banjo. The slow build through Nordlunds guitar solo is masterfully executed by Schmidt. His ability to lead the emotional arch of a song from his drum set is one of his most attractive qualities. I love playing with drummers who play this way.
Some more guitar loops/sound design opens "Aerial Boundaries". This time, we hear moody solos from both Roessler (bass) and Abrahamson (banjo). Nordlund finishes the solos with one that favors the upper register of his guitar. Zach closes the track with some blistering solo fills.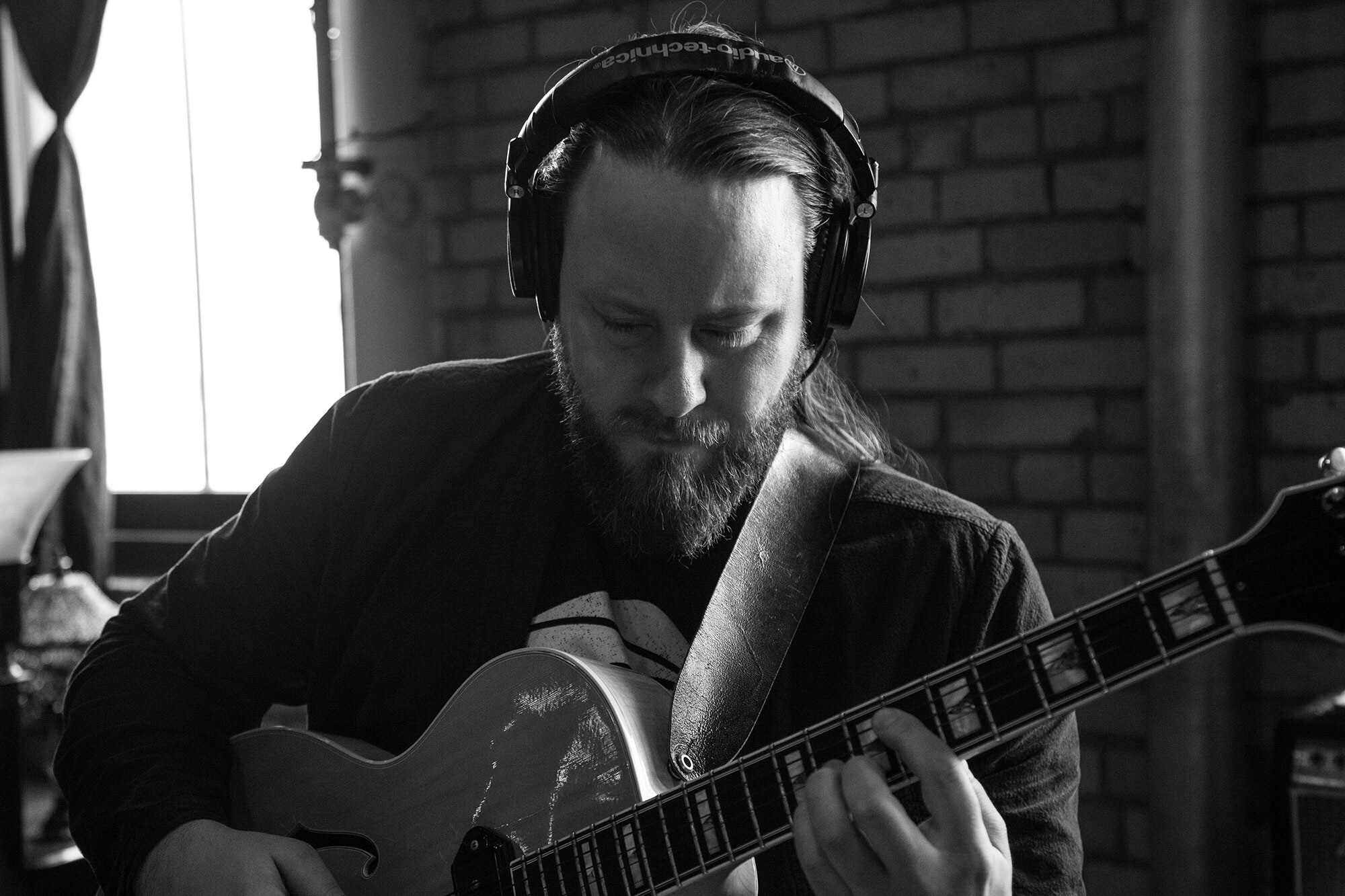 "Where Summer Had Gone" is a clear nod to Nordlunds influences in Americana and Country music. The tune trots along, coasting on Zach's brushes, and Nordlund's sliding melody. All of the sudden, the sound of the banjo takes on an expected role. This music is perfect for driving. I've listened to this record several times over, the latest listening while staring out the window of a 12 passenger van driving around the Midwest with Nooky Jones. A satisfying respite from the insanity of being on the road.
"Northern Lines" opens with a snare-less snare drum and rim clicks from Schmidt. For a second, it makes me think of some Caribbean-influenced brass band snare drum work (I am a victim of my musical experiences, after all). The snares get flipped on, and floating chords, picked banjo, and foundational bass lines usher in the guitar melody. Pleasing dissonances in the chords Nordlund plays on the guitar have become an expected experience track to track. I'm vibing with this music.
Guitar opens "Wandering Daughter" along with bass and drums. A slower back beat, and another convincing melody take over. Zach slips in to a double time backbeat groove and changes the character of the tune. "Wandering Daughter" continues to trade between these two grooves, chilling you out, and then lifting you up again. I find myself ready for those two little hits each time the faster groove comes around. You'll hear them.
"Circling Plains" opens with picking banjo and Nordlunds guitar. The contrast of Ben's pingy banjo and Nordlund big, warm guitar sound is satisfying. Doan and Schmidt join the action on a slower, moodier back beat than the tune before. Nordlund's composition has some harmonic twists that tug at the ear. Just the right amount of color.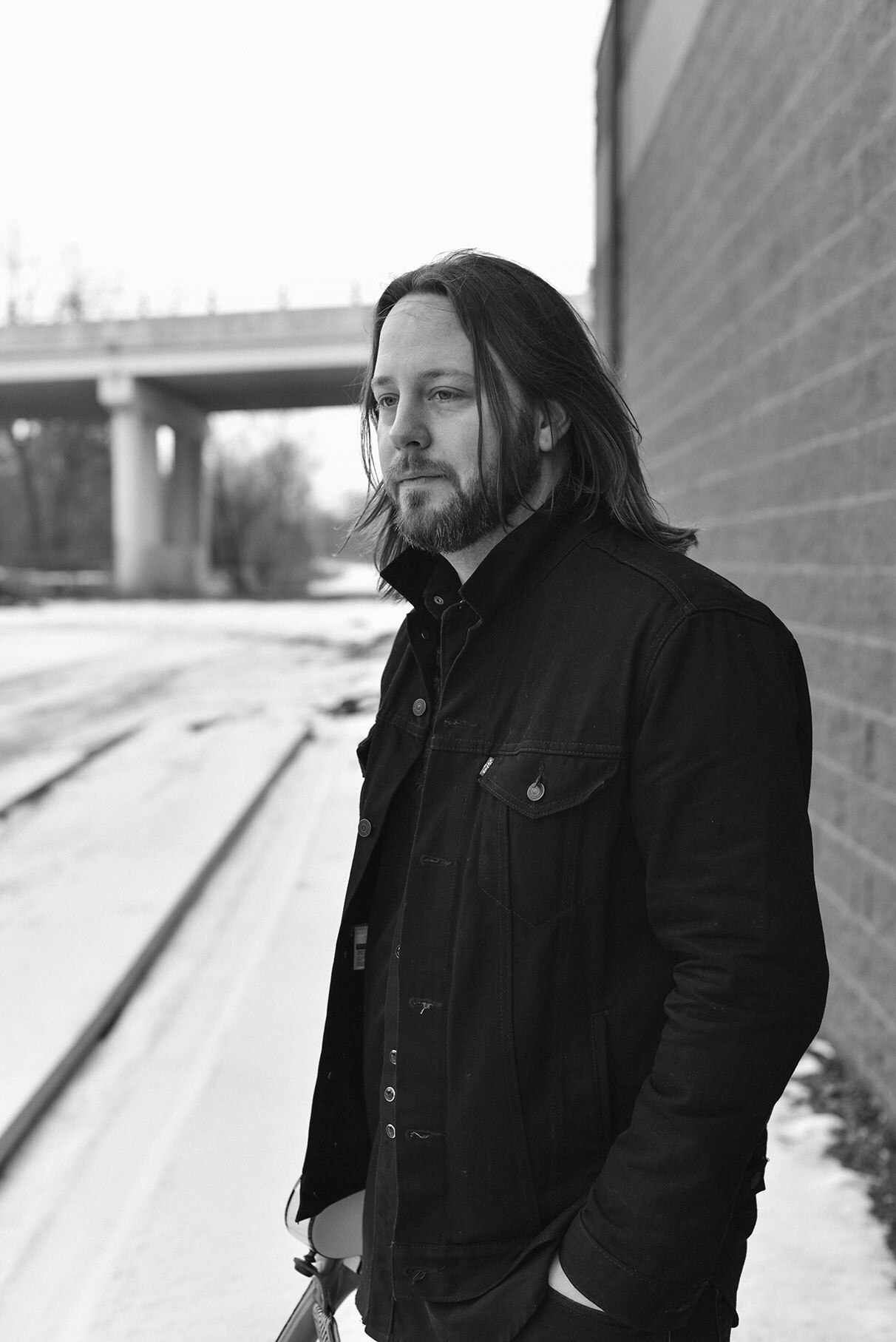 The album closes with "Si" which opens with Nordlunds distorted guitar, this time there is a sort of hollowness to the sound. True to the vibe of the album, "Si" explores the softer, more understated parts of Nordlunds guitar playing and composing. The mood is vibe. Big sounds, and rounded edges.
Nordlund makes a convincing statement with Miles Left Behind. The Twin Cities are lucky to have a thoughtful, textural player and writer like him on the scene. I would encourage you to purchase his record through our local modern jazz label Shifting Paradigm Records at the above link. Listen to it on your next road trip and breathe in the scenery along with Nordlund's earthy new album.
________________________________
________________________________
Friendly Jazz Police PSA: Buy music that you love. Stream it all you want, but go buy it, too. A hard copy, vinyl, a digital download…when you buy your music, the artists you love get some money in return for making their great music. They do not get paid when you stream. Seriously. Go spend $10 or $20. Support the musicians you love!
________________________________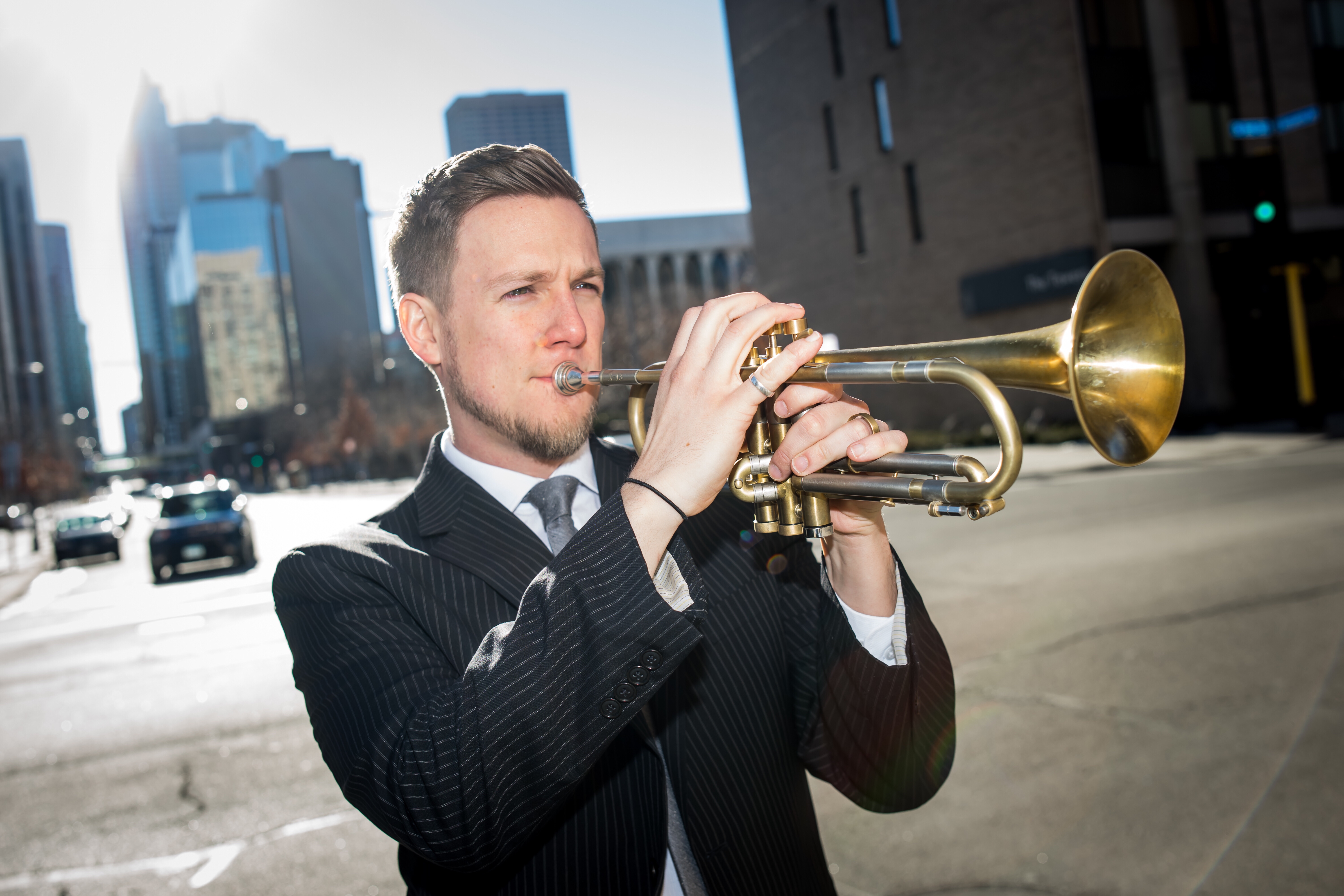 Adam Meckler is a trumpet player, composer, and educator from Minneapolis, MN. He leads the Adam Meckler Orchestra, an 18 piece ensemble that plays all of his original music. Meckler tours with Nooky Jones and Youngblood Brass Band, and plays regularly with The Hornheads, The Graydon Peterson Quartet, The Jana Nyberg Group, Lulu's Playground, and others.