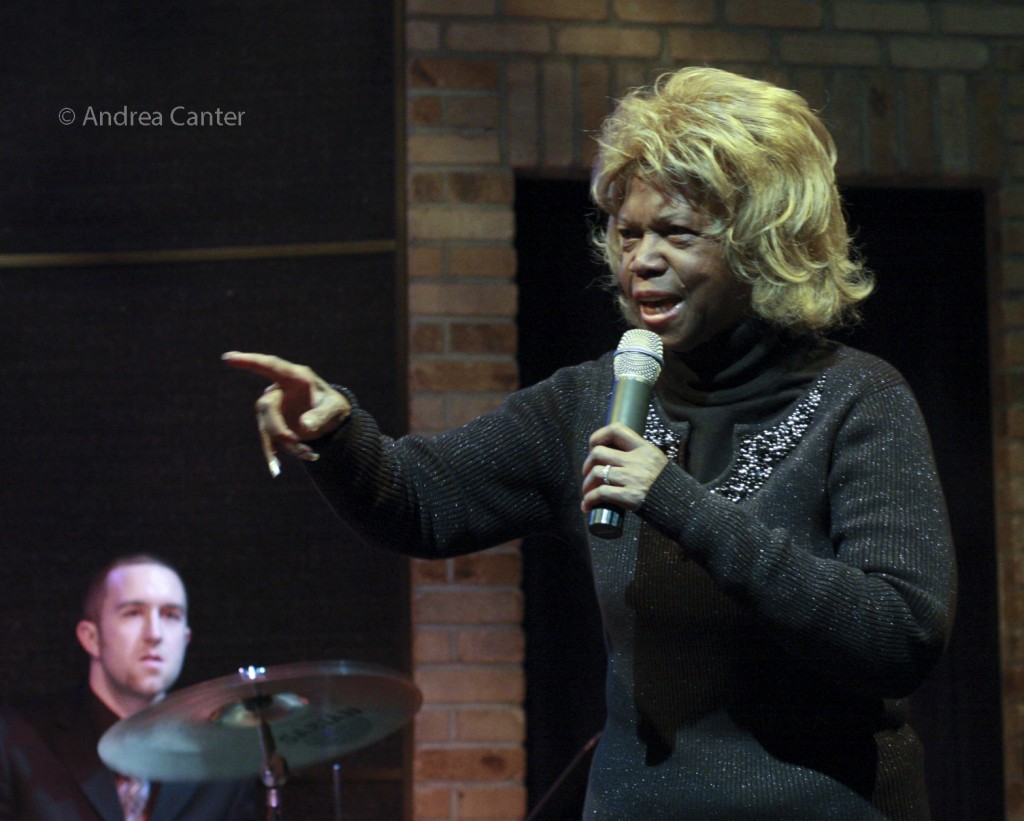 From ballads to blues to swing, in small ensemble or fronting a big band, Ernestine Anderson engaged audiences worldwide with her soulful voice for much of her 87 years. Over a career spanning six decades, Anderson earned four Grammy nominations, Seattle's Bumbershoot Art Festival's Golden Umbrella Award, and was included in the Smithsonian's Jazz Singers anthology. Anderson died in a Seattle nursing home on March 10.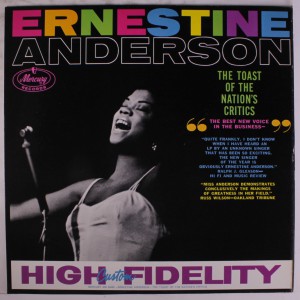 A native of Houston later transplanted to Seattle, Anderson recalled singing along with Bessie Smith records and in church when she was just three years old. Her father sang at different area churches with a quartet, often taking young Ernestine along. But it was the voice of Sarah Vaughan that inspired her to a career in song. "I learned to sing her songs verbatim and everybody said I sounded just like her," she wrote for Scott Yanow's Jazz Singers guide (Backbeat Books, 2008). "Then someone told me I had to gain my own identity, so I stopped listening to singers and listened to instrumentalists. That's how I learned to be myself."
At age 12, Ernestine won a talent contest at Houston's Eldorado Ballroom, and for four months afterward, sang there once a week. A few years later, her father relocated the family to Seattle, and Ernestine soon found herself singing with the Bumps Blackwell Junior Band, featuring Quincy Jones and saxophonist (and later bassist) Buddy Catlett. By age 18, she joined R&B bandleader Johnny Otis, spending the next year on tour with his band. Now in Los Angeles, Ernestine recorded her first single, and in 1952, went on tour with Lionel Hampton, including a performance for President Eisenhower's inauguration. Relocating to New York, she released an acclaimed version of "Social Call" with Gigi Gryce that landed her a tour of Scandinavia. The experience, her first encounter with a culture where skin color was irrelevant, marked an important turning point in her career. She made her first full-length recording in Sweden, Hot Cargo, well received when released in the U.S. in 1958.
Back in the U.S., Ernestine recorded for Mercury, sang at the first Monterey Jazz Festival and was named the 1959 "Best New Vocal Star" by Down Beat Magazine. She moved to London in 1965 as her success ebbed with changes in pop music tastes at home, returning to the U.S. (Seattle) in semi-retirement a few years later, taking jobs as a hotel maid and with an answering service. But things turned around again in the mid-70s after bassist Ray Brown heard her and became her manager, leading to a contract with Concord records and a rejuvenation of her career. She stayed with Concord for fifteen years, releasing 20 albums and earning two Grammy nominations. In the early 90s she moved to Quincy Jones' Qwest label, earning two more Grammy nominations.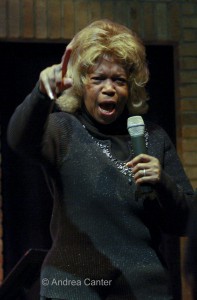 Ernestine continued touring, performing and recording into the new Millennium, prompting Chicago Tribune critic Howard Reich to comment, "Exactly how Anderson keeps her contralto so plush and supple ranks among the sweet imponderables of the art of jazz singing….  she remains an eloquent song interpreter with a broad array of expressive devices at her command." In 2015, the High Note label released a 1962 live recording from Seattle's Penthouse nightclub, Ernestine Anderson Swings the Penthouse.
I had the opportunity to hear Ernestine Anderson at Dizzy's in Manhattan in 2006. She seemed a bit frail as she settled into her chair on stage. And then she sang, the bluest blues, the sweetest ballad. Two years later, she appeared at the Dakota in downtown Minneapolis, with pianist Lafayette Harris and local musicians Gordy Johnson on bass and Reid Kennedy on drums. She seemed physically stronger, enthralling the audience with her signature soulfulness.
Anderson is survived by three children, eight grandchildren and four great-grandchildren.