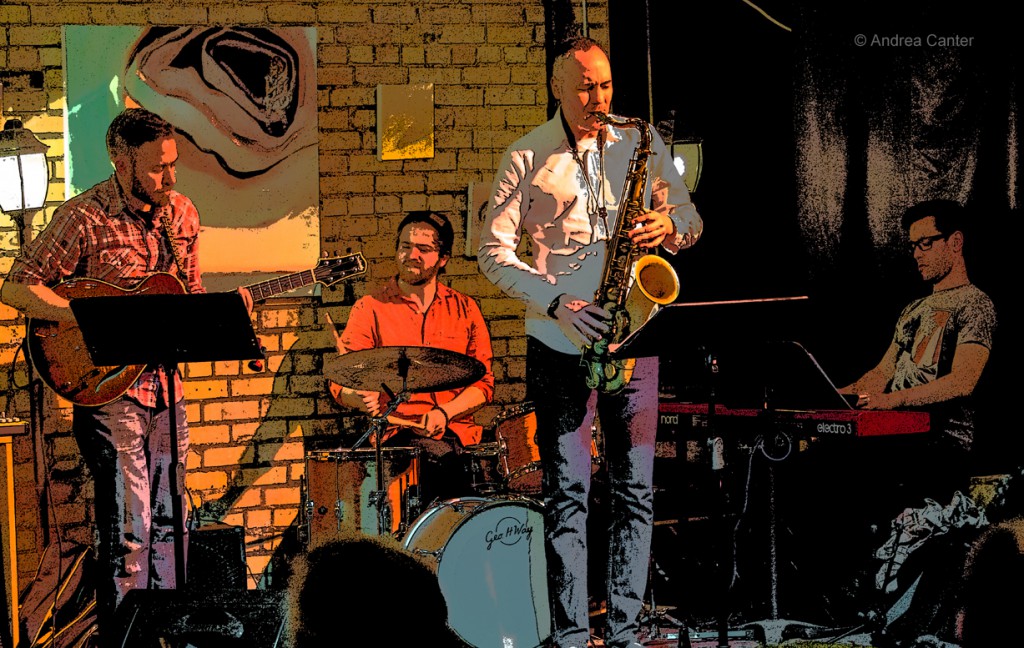 Launched just a few years ago under the leadership of drummer/composer Lars-Erik Larson, Mancrush has become a popular and formidable ensemble on the Twin Cities jazz scene, playing everything from folk tunes to Bartok, as well as Larson's eclectic original compositions. With Bryan Nichols on keyboard, Brandon Wozniak on tenor saxophone, Zacc Harris on guitar, Mancrush will release its debut recording on Friday, March 18, at Vieux Carré. Authentic Midwestern boasts Larson's penchant for melding the influences of folk music and modern minimalism with 21st century jazz improvisation–engaging melodies atop simple harmonies with a strong sense of ensemble collaboration.
 Mancrush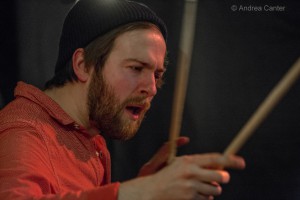 Larson notes that Mancrush originated as a one-off at the Jazz at Studio Z Winter Jazz Festival in 2014. Still relatively new in town, Lars was approached by Jazz at Studio Z curator Zacc Harris, "to put together a set of Young Lions' music…he asked me who I wanted for the band, and he set it up." The chemistry and the music propelled this one-night stand into an ongoing, popular ensemble that has performed at Studio Z, the Black Dog, Nicollet, Icehouse and more.
Lars-Erik Larson is a drummer and composer based in St. Paul. Larson earned his Master's Degree in Jazz Studies from the University of Illinois (Champaign-Urbana), where he studied with renowned drummer Dana Hall. After completing his degree in 2012, he moved to the Twin Cities where he has played with many local bands, including the No Coast Quintet, Zacc Harris Trio, the Thomas Nordlund Group, and recently in Bryan Nichols' Trio with bassist Cody McKinney . About a year ago, he opened an evening at the Black Dog with the debut of Ramtrack, a trio with guitarist Nordlund and trumpeter Jake Baldwin. The new Mancrush album features compositions Lars has written over the past two years, and he is busy writing new material for the band.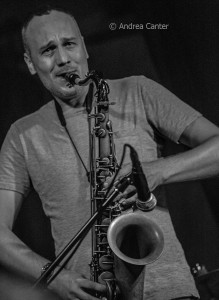 Saxman Brandon Wozniak previously lived and worked in New York City, toured with the Tommy Dorsey Orchestra, and earned his BA from Indiana University where he studied with David Baker. Since returning to the Twin Cities ten years ago, he has performed with local bands including the Atlantis Quartet, Red Five, Dave King Trucking Company, the Adam Meckler Quintet, the Bryan Nichols Quintet, Zacc Harris Quartet, Cory Healey's Beautiful Sunshine Band, Steve Kenny Quartet, and in varying combinations with Adam Linz, Billy Peterson, Dean Magraw, Kenny Horst, and more.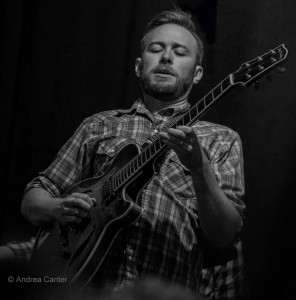 Zacc Harris came to Minneapolis about ten years ago from Illinois, where he graduated from Southern Illinois University. Here he formed the Luminessence Trio (now Zacc Harris Trio), continuing weekly gigs at the Riverview Wine Bar. Zacc also leads his Quartet, Atlantis Quartet, Vital Organ, and the Zacc Harris Group; performs regularly with Dean Granros' Tall Tales, the Babatunde Lea Quartet, and Adam Meckler Quintet, and teaches private guitar lessons. He's also curated the Jazz at Studio Z series for four seasons.
Pianist Bryan Nichols returned to his native Minnesota after studies at Iowa State and gigging in Chicago. A member of the 2004 edition of Betty Carter's Jazz Ahead ("Jazz Stars of Tomorrow"), he performed at Kennedy Center in Washington, DC. He's played with Ari Brown, Maurice Brown, Von Freeman, and more, and has taught at the MacPhail Center for Music and University of Wisconsin-Eau Claire. Locally Bryan is heard with his own trios, quintet and large ensemble, We Are Many; and has performed with the Zacc Harris Group, Bates/Nichols/Bates, vocalist Nancy Harms, drummer Dave King, Todd Clouser's Love Electric, and other cutting-edge artists. He's a frequent duo performer on weekends at the Icehouse. Bryan was a 2010 recipient of a McKnight grant and released Bright Places in 2011. A new solo recording is due for release this summer.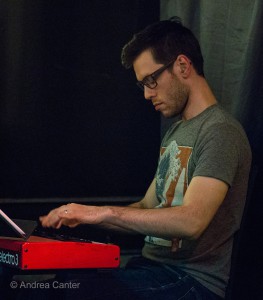 Authentic Midwestern (Shifting Paradigm Records, 2016)
For the Mancrush debut album, leader Lars-Erik Larson selected 10 original compositions and an arrangement of Bartok's "Five Hungarian Folk Tunes, No. 1." The influence of Bartok as well as world and American folk melodies–roots of the American Midwest– can be heard throughout the set, along with the vibe of modern rock, pop and improvised musics. The opening track ("Ghosthunter") sets the stage, starting out with driving drums pushing the keyboard as if the start of a circus soundtrack that soon shifts into engaging, dream-like passages that echo Debussy or Ravel, ultimately moved into the 21st century by Wozniak's wandering, soaring tenor. The closing "Don't Be So Sure" completes the dream. In between we're given strong melodies that could support pop lyrics ("High Off the Hog," "Your Green Thumb Is Showing") or cartoon features via head-bobbing folky rhythms ("Heg"). The arrangement of Bartok's "Hungarian Dance No.1" offers a whirling dervish of East Euorpean harmonies, with Larson's assertive punctuations particularly effective.  The sweet melodies and lazy motion of American folk and country inform "They Call Me a Friend of the Golden Dogs" and "Love Now," the latter with Wozniak at his most melodic and soulful, while the saxophonist's slippery sweet tenor complements Nichols' elegant keys on "Late Nights NE." The tenth of the eleven tracks, "Pink House" seems to draw on many of the elements of the previous tunes, from soft rock to folky Americana and another showcase for Wozniak.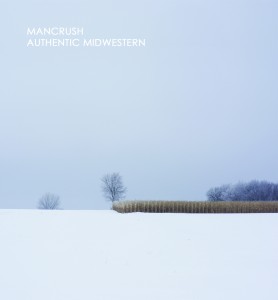 In all there's some old-fashioned sweet melodies and Old World harmonies here, yet the quartet brings it all together with the drive and invention of modern improvisers. Don't be fooled by how easy this is to listen to — "don't be too sure." There are a lot of layers of sound, and art. Maybe that's what makes this music "Authentic Midwestern."
Mancrush celebrates the CD release at Vieux Carré at 9 pm, Friday, March 18. The club is located in the lower level of the Hamm Building at 408 St Peter Street. No reservations; cover $10 cash only. Come early (6 pm) for music with pianist/composer Jeremy Walker (no cover). CDs available at the show or from Shifting Paradigm Records (www.shiftingparadigmrecords.com)