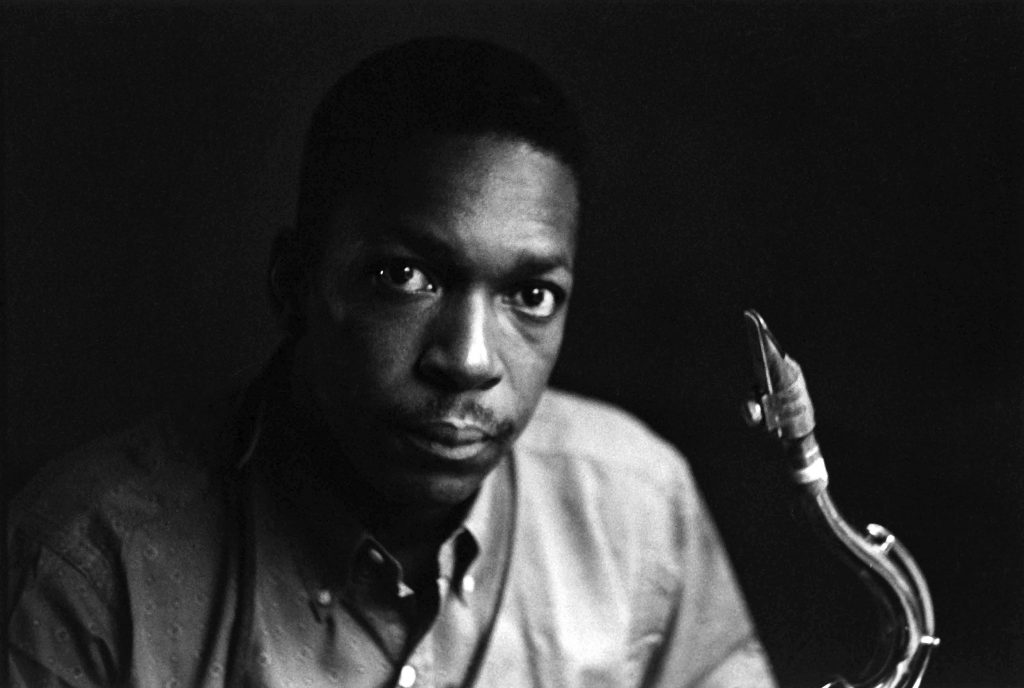 By Don Berryman
Just after his only recording for Blue Note, and before moving to Atlantic to make his Giant Steps, John Coltrane had a very productive 1958 recording as a leader for Prestige records. A lavish new box set, Coltrane '58: The Prestige Recordings (released on 5-CD and 8-LP sets) features all 37 tracks Coltrane recorded as a leader or co-leader for Prestige, in eight sessions from January to December 1958. This release celebrates the 70th year since the founding of Prestige and comes just after the 60th anniversary of these recording sessions.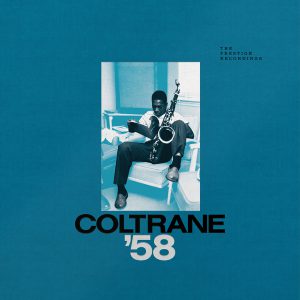 From the material recorded that year, only one album, Soultrane, was released in 1958, which is where Ira Gitler famously coined the widely quoted phrase "sheets of sound" in the liner notes. Other material from those eight sessions was released by Prestige in subsequent years on the albums Bahia, Black Pearls, Kenny Burrell & John Coltrane Settin' the Pace, Standard Coltrane, Stardust, The Believer, and The Last Trane, all without Coltrane's input or approval. Rather than reproducing those albums, this set presents the music in chronological order as recorded, so you can hear Coltrane's progress as his art continued being perfected over a twelve-month period. This is one of the benefits of this release. Another is the quality of the pressing on 180 gram vinyl, and this newly remastered release includes extensive liner notes from renowned music historian Ashley Kahn.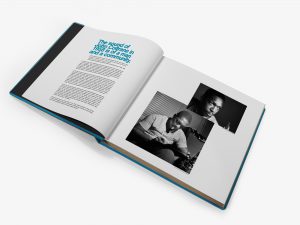 The sessions were all with quartets or quintets that added Donald Byrd on trumpet, Wilbur Harden on trumpet and flugelhorn, or Freddie Hubbard on trumpet. Sessions included either Louis Hayes, Jimmy Cobb, or Art Taylor on drums. And "Mr P.C." Paul Chambers plays bass on every track. All tracks feature Red Garland on piano except four from the Kenny Burrell session that features Tommy Flanagan. The inclusion of that material seems a little out of place. Coltrane had a significant musical history with Chambers and Garland, which included recording with them on Cookin', Relaxin', Workin' and Steamin' with the Miles Davis Quintet in 1957. Pianist Ethan Iverson, in an essay on his Do The Math blog, said, "Before Tyner, Garland was Coltrane's most important accompanist. Whether they were played by Garland or Tyner, bright, bell-related sounds at the keyboard were a perfect mesh with the cascades coming from Coltrane's horn".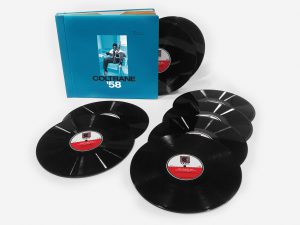 Because Prestige provided no budget for rehearsal, the compositions covered are mostly standards already known to the musicians, but also include three Coltrane originals, "Black Pearls", "By The Numbers" and "Goldsboro Express". The set opens with what I have always considered the finest recording of Billy Strayhorn's "Lush Life" I have ever heard. Every track in this set deserves multiple hearings as well.
All of this material has been previously released, originally released on Prestige LPs between 1958 and 1965 and then as part of a 16-CD set, The Prestige Recordings in 1991, and the 6-CD Fearless Leader in 2006 contains most of the same sessions. The decision to focus on one year to remaster and release this in vinyl is reason to prefer this one if you're looking to explore Coltrane's early recordings as a leader.
Produced by Nick Phillips, the vinyl box includes eight LPs, remastered from the original analog tapes by Paul Blakemore (all of which were recorded by Rudy Van Gelder) and cut by Clint Holley from 24-bit/192kHz transfers. The end product is substantial and sounds great.