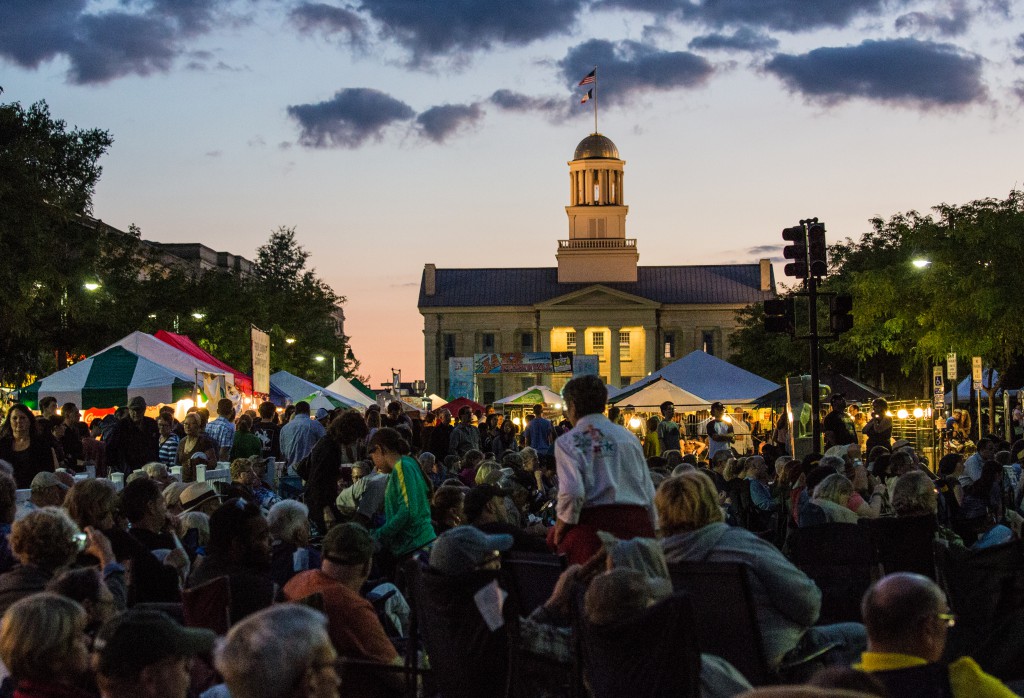 Now in its 26th edition, the Iowa City Jazz Festival (July 1-3) boasts a line up of who's who in modern jazz, featuring internationally renowned artists Vijay Iyer, Poncho Sanchez, Miguel Zenon, Allison Miller, Larry Fuller, David Berkman, Marquis Hill, Edmar Casteneda, and Akiko Tsuruga with Jeff Hamilton. The Iowa-Minnesota Festival Exchange, launched a year ago, is back, with Twin Cities veteran drummer Phil Hey leading his quartet on the main stage. In return, the Iowa-based Koplant No quartet returned to the Twin Cities festival last weekend.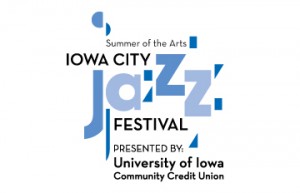 The free festival, regarded as one of the nation's finest small jazz festivals, is presented by the U of I Community Credit Union, and is part of the city's Summer of the Arts. Drawing about 25,000 each year, the festival includes the Main Stage on the famed Pentacrest lawn in the heart of the University of Iowa campus, three side stages along adjacent Iowa Avenue and Clinton Street (with bands playing between sets on the main stage), Culinary Row, Beverage Garden, FunZone, Artists Booths, and concessions; the Iowa City public fireworks display will take place following the final Main Stage set Sunday night. Iowa City is about five hours south of the Twin Cities, about five hours north of St. Louis, and 4 hours west of Chicago, making it a convenient destination for jazz lovers throughout the Midwest.
The Music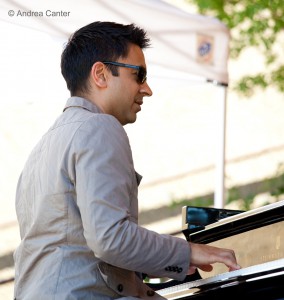 Keyboards are prominent this year, with MacArthur Fellow and perennial poll-topper Vijay Iyer, veteran and Ray Brown alum Larry Fuller, award-winning composer David Berkman, and Lou Donaldson alum, organist Akiko Tsuruga; Allison Miller's Boom Tic Boom features one of the most lauded modern pianists, Myra Melford.  Percussion gets its due as well, with renowned Latin bandleader and conguero Poncho Sanchez, acclaimed bandleader Allison Miller, the Twin Cities finest, Dewey Redman alum Phil Hey, and, appearing with Tsuruga, Jeff Hamilton, who performed with Ray Brown and Oscar Peterson. There's always some great horns at the Iowa City festival, and this year is no exception, with multi-Grammy nominee, Guggeheim Fellow and MacArthur Fellow Miguel Zenon (alto saxophone) and the 2014 Thelonious Monk International Trumpet Competition winner, Marquis Hill. And in what may be a first for ICJF, Edmar Casteneda brings the Colombian Harp to the Pentacrest.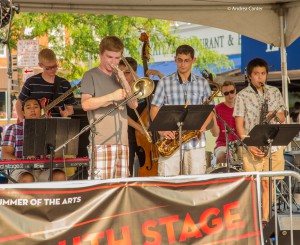 Young jazz artists are always on display at the Iowa City festival: The United Jazz Ensemble (high school students from Iowa City-area high schools) always opens the festival on the Main Stage, and the North Corridor Jazz All-Stars, a summer jazz program for students in the Cedar Rapids-Waterloo-Cedar Falls area high schools, is also an annual feature on the Main Stage. Each day, middle and high school students perform on the Youth Stage on Iowa Avenue, and college students and faculty appear on the College Stage on Clinton Street. The Iowa-Minnesota exchange includes high school ensembles, with the Dakota Combo from the Twin Cities, along with the Will Schmid-Adam Astrup Duo and their Quartet performing on the Iowa City Youth Stage on Saturday, July 2; an Iowa City area high school ensemble, the Iowa Jazz Ambassadors, performed on the Dakota Foundation for Jazz Education Youth Stage in St. Paul during the Twin Cities Jazz Festival on June 25th.
The Main Stage Schedule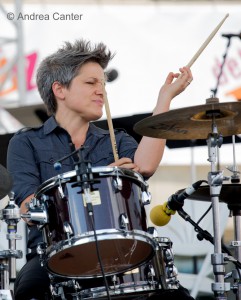 Friday, July 1 
5:00 PM – United Jazz Ensemble
7:00 PM – Akiko Tsuruga Trio featuring: Jeff Hamilton
9:00 PM – Allison Miller's Boom Tic Boom
Saturday, July 2    
1:00 PM – North Corridor Jazz All Stars
3:00 PM – Phil Hey Quartet
5:00 PM – Marquis Hill Blacktet
7:00 PM – Vijay Iyer Trio
9:00 PM – Poncho Sanchez and His Latin Jazz Band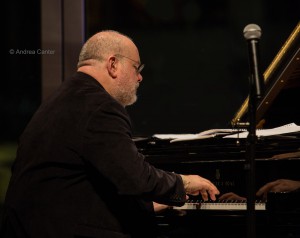 Sunday, July 3
12 Noon – Damani Phillips Trio
2:00 PM – Larry Fuller Trio
4:00 PM – Edmar Castaneda Trio
6:00 PM – Miguel Zenón Quartet
8:00 PM – David Berkman Sextet
Artists bios and more information is available at http://www.summerofthearts.org/festival-menu/jazz-festival/. The Iowa City Jazz Festival is part of the Summer of the Arts, an organization that produces six family-friendly arts and cultural festivals every summer.