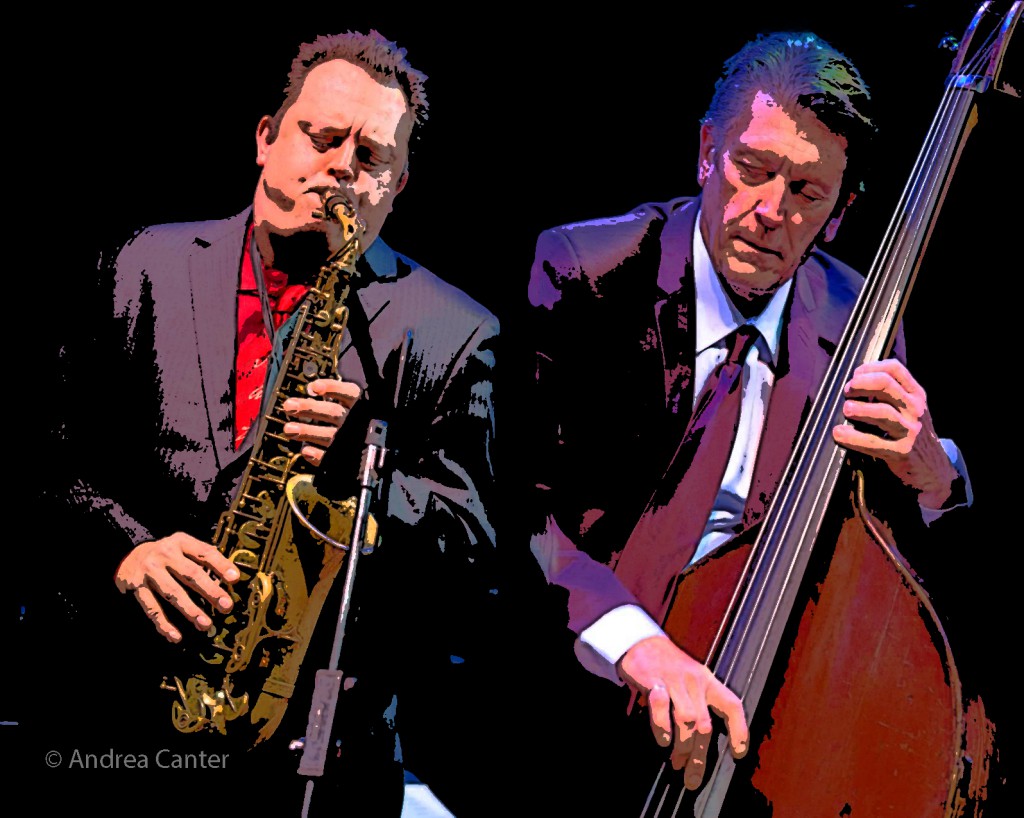 One of the pleasures of Patty Peterson's March 21 tribute to her mother, Jeanne Arland Peterson, was hearing her nephew, Jason Peterson DeLaire, on piano, saxophone and vocals. Multi-instrumental talents are not exactly rare within the Peterson clan–brother Paul played bass and piano on that same night, and is also an accomplished drummer and vocalist. And there was a special  "cameo" by Patty's brother Billy, primarily known as a bassist but taking over the piano bench for one duet with Jason (on vocals).  If you missed that moment of magic, or if you were there and ready for more, Billy and Jason perform on Tuesday, March 29 (7 pm), typically billed as "Instrumental Jazz Night" in the Dunsmore Room. In other words, we're likely to hear Jason on piano and saxophone, Billy on bass and piano, and perhaps Jason on vocals. Whatever — it will be an evening of great music and fun.
Billy Peterson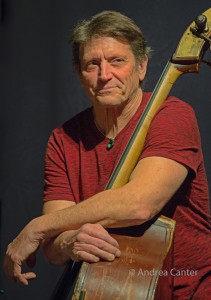 Billy Peterson was born into music, son of Jeanne Arland and Willie Peterson, and sibling of Linda, Patty, Ricky and Paul, all musicians who introduced him to a variety of instruments.  Billy sang in commercials with sister Linda at age 9. Taking an interest in any instrument that crossed his path, he studied drums with Elliot Fine of the Minnesota Symphony Orchestra in junior high school, while also studying keyboard with Ernie Garvin. Billy's father, a jazz pianist, purchased a Kay electric bass, hoping one of his children would discover it. That would be Billy. Soon Billy was playing bass and drums in his father's ensembles, still in junior high. At 14, his mother taught him to reharmonize and arrange "Danny Boy" for the 9th grade orchestra; at about the same time, his father left an upright bass in their home studio – and again, Billy found it. On one bass or another or on drums, Billy played in a variety of combos and big bands throughout his high school years, including a summer tour with the Righteous Brothers and a stint with the Lawrence Welk All-Stars.
After graduation, Billy played three years with Billy Wallace (Clifford Brown's pianist) and co-founded the band Natural Life with saxman Bob Rockwell, recording three albums for Celebration Records and touring nationally. He met Leo Kottke in 1974, recording on three of the guitarist's albums. Invited to join the Gibson Guitar staff, Billy went on to record or perform with BB King, Johnny Smith, Lenny Breau, Les Paul, and the late Howard Roberts. In 1975, he appeared on Bob Dylan's acclaimed Blood on the Tracks. In the late 70s, he was also introduced to Ben Sidran, with whom he continues to collaborate. Through the 1980s, Billy toured Europe with various artists, recorded commercials for radio and television, and played solo bass as well as with symphony orchestras; he also served as in-house bassist for the Sound 80 recording studio in Minneapolis. When Ben Sidran was hired to produce an album for Steve Miller on Capitol Records,  he immediately hired Billy to play bass, leading to an affiliation with the Steve Miller Band that continued for 25 years. Other affiliations over his career have included Prince, Carlos Santana, Pete Seeger, Mose Allison, Lew Tabackin, Jack McDuff and more. Today, Billy performs around the world with the Dave King Trio, mostly in Europe with Bob Rockwell, and throughout the Twin Cities with other Petersons, Kenny Horst, and more.
Jason Peterson DeLaire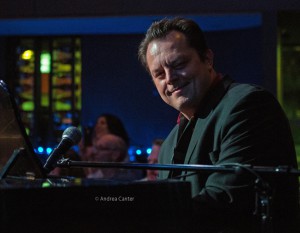 Jason Peterson DeLaire (son of Jeanne's daughter and Billy's sister Linda, an all-star pianist and vocalist) is making his mark on keyboards, saxophone and vocals, as well as through producing and songwriting. He has toured nationally and internationally with renowned artists such as Oleta Adams, Prince, Alexander O'Neal, Richard Marx and Donny Osmond, and most recently with Michael Bolton. He has released a solo CD, In My Life. A graduate of the Berklee College of Music in Boston, where he studied film scoring and musical harmony, Jason has also extended his artistry as an actor. Jason is currently living in Los Angeles working in the All Star Band "Native Son."
The Dunsmore Room at Crooners Lounge is located at 6161 NE Highway 65 in Fridley, just north of I-694 and about 20 minutes northeast of downtown Minneapolis. This show, no cover, but $20 minimum food and beverage; reservations highly recommended as seating is limited. Visit www.croonersloungemn.com for full schedule for the Dunsmore Room and lounge.