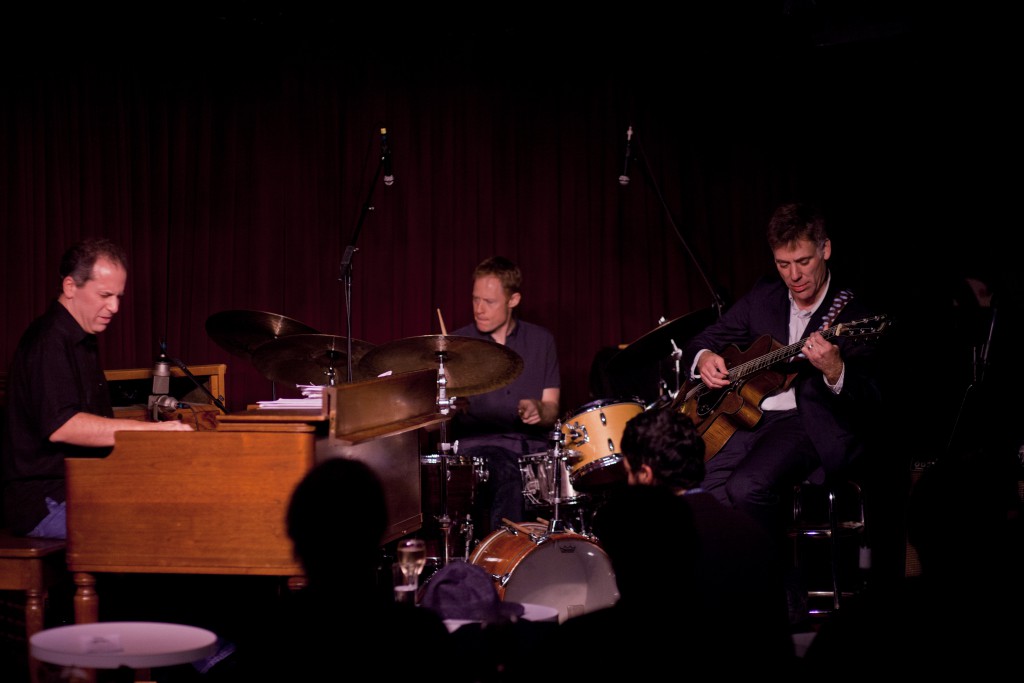 "…subtly subverts organ-trio cliches, offering not chicken-shack party stomps but instead some hip after-hours atmospherics." — Downbeat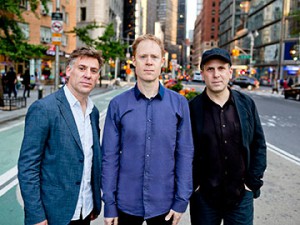 Recipe for jazz glory: Take one Grammy-nominated keyboardist, composer, producer and songwriter who currently tours with James Taylor. Add one prolific guitarist with affiliations like Diana Krall, Jimmy Cobb and Joshua Redman. Mix in an eclectic drummer long associated with John Scofield whose credentials run from Maceo Parker to Jim Hall. Now you have the band dubbed "the best organ trio of the past decade" by the New York Times (and that was during their first decade in the 1990s!) The Goldings/Bernstein/Stewart Trio will top the menu at the Dakota in downtown Minneapolis on Wednesday, April 20–one show, one night.
Now together for over 20 years, the Bernstein/Goldings/Stewart trio has been recognized for charting new ground with its synergistic, yet thoughtful music. They have recorded nine albums and two DVDs together, all of which display their distinctive sound, whether exploring the depths of jazz standards or playing their own original compositions. Their newest recording, Ramshackle Serenade (Pirouet), earned four stars from Downbeat Magazine.
On keys and organ, Boston native Larry Goldings has enjoyed working with a long list of artists across the musical spectrum, including James Taylor, Norah Jones, John Mayer, Madelein Peyroux, Melody Gardot, Rickie Lee Jones, Charlie Haden, Herbie Hancock, Elton John and Leon Russell. With 18 albums as leader and hundreds as sideman, Larry's most significant associations have included Mace Parker, Jim Hall, Michael Brecker and John Scofield. He's toured with James Taylor for fifteen years. In 2007, Larry was nominated for a Grammy for Best Instrumental Jazz Album (Beyond Saudades with John Scofield and Jack DeJohnette). In 2014, he earned top honors in the Jazz/Blues category of the UK Songwriting Contest for "High Dreams" (written with Dannielle DeAndrea and David Batteau). Larry composed the music for the film Dealin' With Idiots (2013) and has written the music for soundtracks for Neighbors, Funny People, Space Cowboys, Proof and more. Larry's most recent recording, Music From the Front Room, is a piano trio outing, with David Piltch on bass, and Jay Bellerose on drums.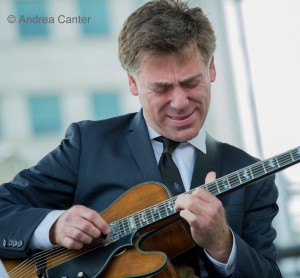 Guitarist Peter Bernstein has been dazzling the American and international jazz scenes for nearly three decades. His long resumé includes collaborations with Jimmy Cobb, Joshua Redman, Diana Krall, Nicholas Payton, Sonny Rollins, Lee Konitz, Tom Harrell, Dr. Lonnie Smith, Eric Alexander, Mel Rhyne, and Ron Carter. A native of New York City, Bernstein was encouraged by the great Jim Hall while attending the New School. He was soon "discovered" by Lou Donaldson, with whom he played throughout the 1990s. Recent recording projects include Monk with Doug Weiss and Bill Stewart, and his solo release, Solo Guitar: Live at Smalls. Noted Jim Hall, Bernstein "is the most impressive young guitarist I've heard…He plays the best of them all for swing, logic, feel and taste, and has paid attention to the past as well as the future."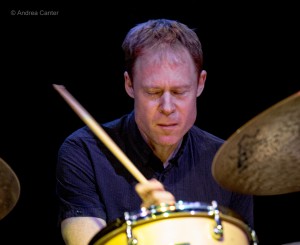 Self-taught drummer Bill Stewart is a native of Des Moines, Iowa, and has visited the Dakota several times in the past few years in bands led by John Scofield. He played in college jazz bands at the University of Northern Iowa and William Paterson. Over his career, Bill has toured extensively with Joe Lovano, Maceo Parker, Jim Hall, James Brown, Lee Konitz, Michael Brecker and Pat Metheny, and has enjoyed collaborations with Bill Carrothers as well as his longstanding work with Scofield. He's also released a number of recordings as leader.
The Dakota is located in downtown Minneapolis at 1010 Nicollet Mall, www.dakotacooks.com. One show at 7 pm, reservations recommended online or at 612-332-5299.