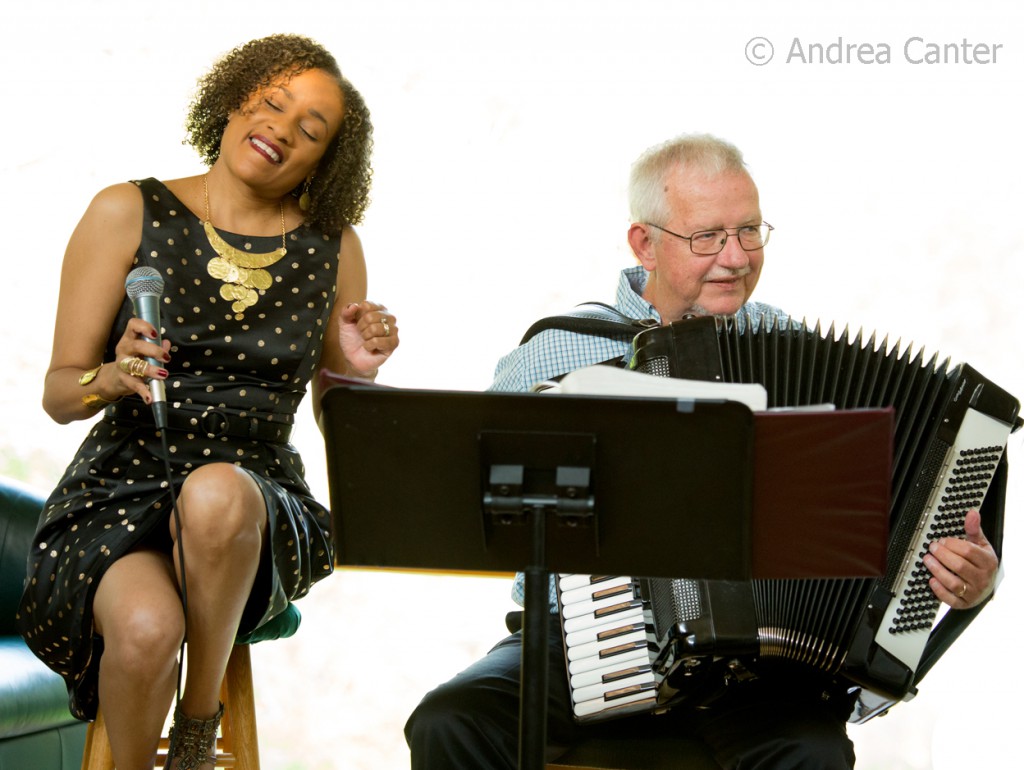 One of the longest-running partnerships to ever grace a pizza parlor in the Twin Cities, Denny Malmberg and Charmin Michelle played their last gig at Fireside Pizza in spring 2015, when the venue closed for renovations, reopening in the summer but no longer presenting live music. Both Charmin and Denny have performed in many other contexts since Fireside, but seldom together. Crooners Lounge remedies that situation as Charmin and Denny return for a week of Happy Hour delights, May 16-20.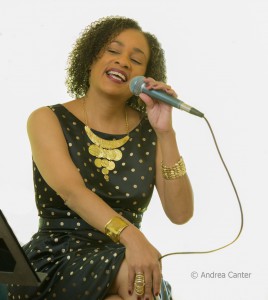 Charmin Michelle sings with "taste and understatement, swing and savoir faire, grace and grooves, intimacy and panache" (TC Music Net).  Born in Birmingham, Michelle moved to Minnesota as a young child. Although the Land of 10,000 Lakes has been home ever since, her experiences have taken her around the world, with internationally known pianists Mulgrew Miller and Kirk Lightsey in 1997, at jazz festivals throughout Europe and, most recently, on tours in  Spain and France. She had a long-standing Monday/Wednesday night gig at Fireside Pizza with pianist/accordionist Denny Malmberg, and Sunday nights often find her at the Cinema Ballroom with the Jerry O'Hagan Orchestra; she performs frequently with Doug Haining and the Twin Cities Seven.   On her three solo recordings—Your Eyes (Zimboy, 1994), Destination Moon (CM, 1998), and Hot (CM, 2001), she covered tunes of Billie Holiday, the Great American Songbook, blues and bossa. On the big stage of Orchestra Hall, Charmin joined Delfeayo Marsalis in an all-star tribute to Louis Armstrong a few years ago, and appeared at the French Quarter Jazz Festival in New Orleans in 2011, where she sang with the Minneapolis South High School jazz band and sat in with Delfeayo Marsalis and Irvin Mayfield. In 2014, Charmin joined Pippi Ardennia at the Capri Theater in a revue dubbed "Girl Talk." In the past year, Charmin has performed at the Dakota, Normandy Kitchen, Black Dog, Jazz Central and more, toured in France for two weeks in November, and just returned from some spring gigs in Europe. In addition to her performances with Joel Shapira and Denny Malmberg, Charmin has also performed in duo with guitarist Sam Miltich.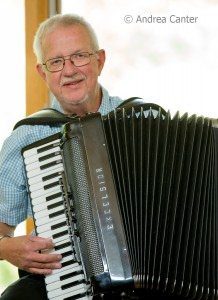 In the Twin Cities, Denny Malmberg is a popular accompanist on both piano and accordion, often in the company of the most swinging of area vocalists. With 35 years directing school bands to his credit (including heading the Music Department at South High), Denny spent much of his retirement at Fireside Pizza, early on with his former South High students, including the now highly regarded vocalist José James. Denny continued his Fireside gigs with Charmin Michelle until the pizza parlor remodeled and ended its music in spring 2015. A regular performer with the Mouldy Figs and Golden Strings, he has also appeared with Delfeayo Marsalis, Mark Gross and Richie Cole.  He's performed at Crooners with vocalist Katia Cardenas and can also be heard with vocalists Maud Hixson, Judy Vinar and Paula Lammers. About a year ago, he released a quartet recording, Struttin' Out, featuring Charmin Michelle.
Happy Hour at Crooners Lounge runs 4:30-6:30 pm, no cover.
Crooners Lounge is located at 6161 Highway 65 in Fridley, just north of I-694/Central Ave. Music seven nights per week with Happy Hour at 4:30 and a headline band or vocalist at 7 pm (7:30 pm on weekends). Two or three nights per week, music is scheduled in the intimate Dunsmore Room (reservations recommended, tickets online). Never a cover in the Lounge. Bar and dining menu. See full schedules at www.croonersloungemn.com