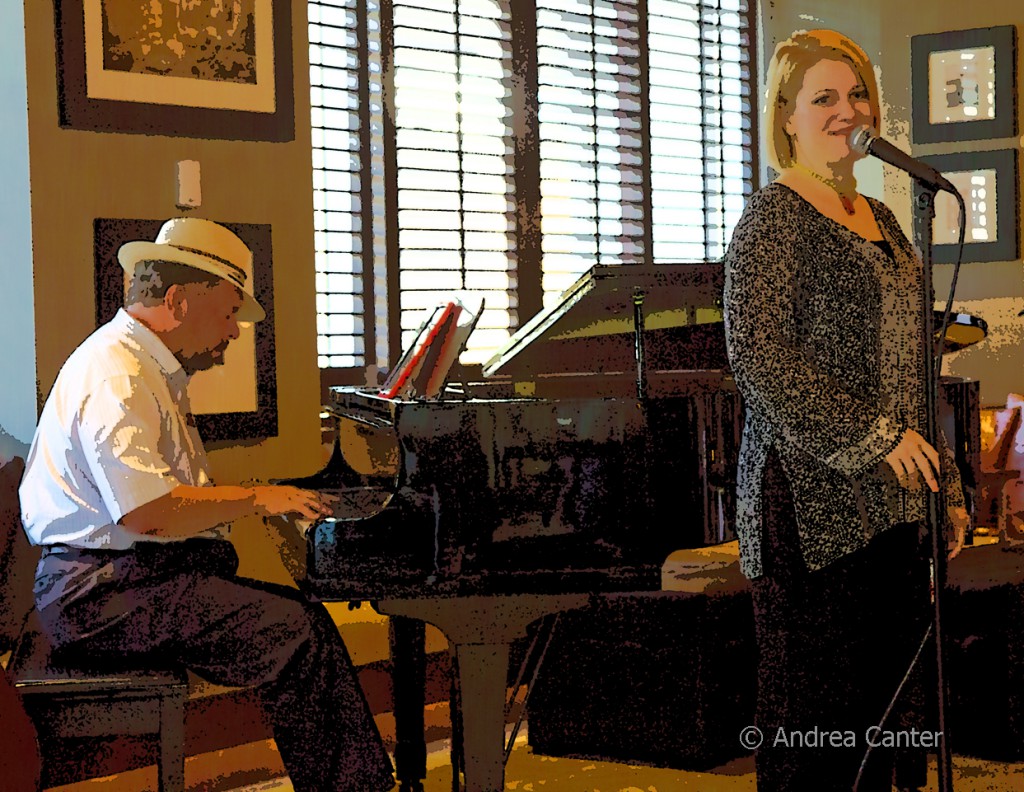 One of the Twin Cities most popular songbirds, Maud Hixson performs twice on Sunday, May 22. In the afternoon (1 pm), she joins husband, swinging pianist Rick Carlson for "Songs Louis [Armstrong] Sang" on the jazz series at St. Albert the Great Church in south Minneapolis. In the evening (7 pm), she makes her debut in the intimate Dunsmore Room at Crooners Lounge in Fridley, this week's guest on Dan Chouinard's "Birthday Club."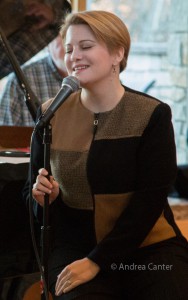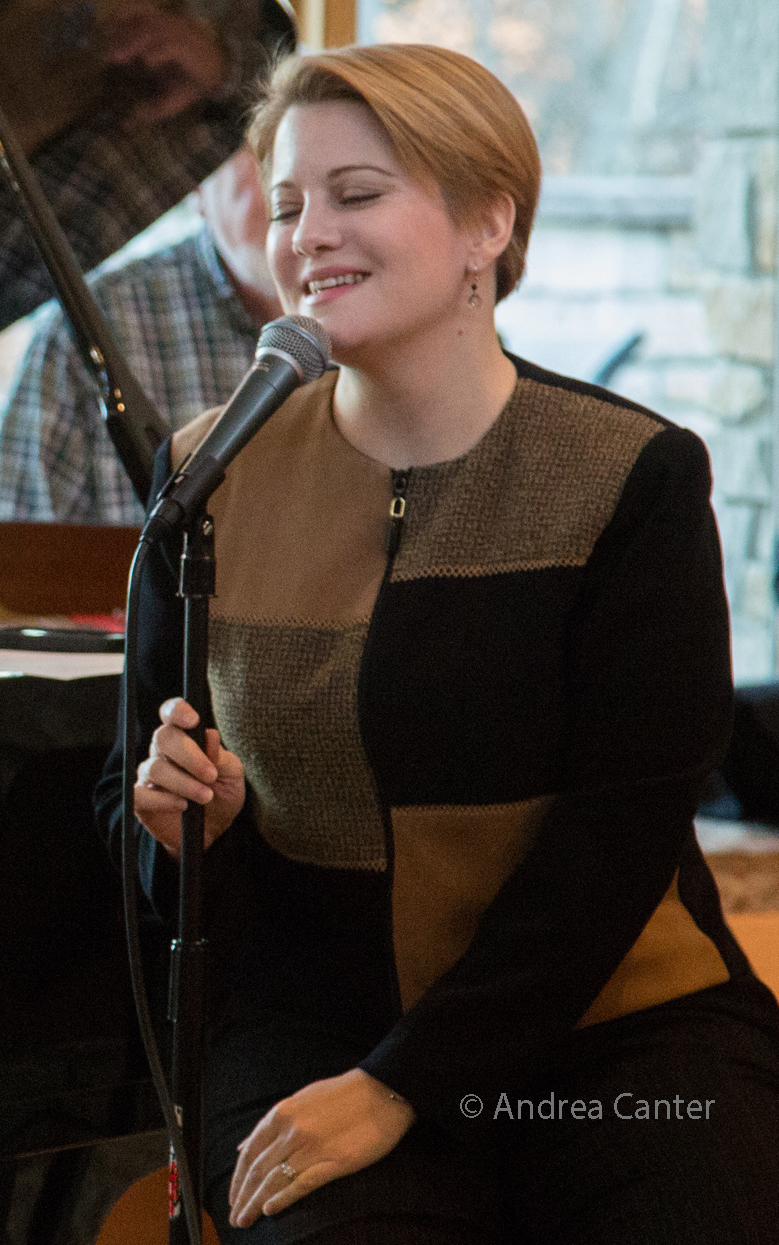 A St. Louis Park, MN native, Maud Hixson was named Best New Voice at the 2003 KBEM Winter Jazz Festival. In 2006, she was selected to participate in the famed Cabaret Conference at Yale University, opening the door to a project funded through grants from the Minnesota Arts Board—a solo cabaret show, Mickey and Maud: The Songs of Michael (Mickey) Leonard, presented in December 2008 at New York City's oldest cabaret, the Duplex. She returned to the East Coast in early 2011, appearing with trumpet star Warren Vaché at Shanghai Jazz in New Jersey and as part of an all-star Mickey Leonard tribute at the Metropolitan Room in Manhattan. Back in New York in October 2011, she performed in a gala revue at Rose Hall, part of the New York Cabaret Convention. In 2012, she performed with the late pianist Richard Rodney Bennett at Manhattan's famed St. Peter's Church, part of the Midtown Music series.
Maud's discography includes a duo recording with Arne Fogel, Let's Not Be Sensible (2005) and her duo with husband Rick Carlson, Love's Refrain, which topped many area "best of the year" lists for 2007. Following a successful Kickstarter campaign, Maud returned to New York in early 2013 to record the songs of Michael Leonard, holding the Minnesota release in spring 2013 and the New York release in September. Both her performance and recording have received top reviews, and Don't Let a Good Thing Get Away was named one of the top local recordings of 2013 by the Star Tribune's Critics Tally. Frequently appearing on club stages in duo, trio and with the Wolverines, Maud's recent activities have included performing in the Jazz @St. Barneys concert series; gigs in New York, her debut in London in 2015 at the Crazy Coqs (formerly Chez Cup of the Regent Palace Hotel), saluting Doris Day at the Schneider Theater in Bloomington, and appearing in multiple productions with Arne Fogel at area theaters. She's often in the lounge at Parma 8200, is annually on stage at Mancini's during the Twin Cities Jazz Festival, and in a few weeks will release a new recording (Listening for Your Song), songs referenced by Maud Hart Lovelace in her beloved Betsy-Tacy books, about growing up in late 19th-early 20th century Mankato.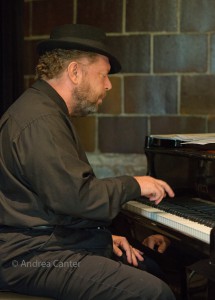 Since 1980, Rick Carlson has held the piano chair for the Wolverines Jazz Band and Trio. And throughout the past 30+ years, he also has headed his own quartet and has been a favorite accompanist for area vocalists. Rick first learned trumpet from his father, and initially resisted learning the piano when given lessons at age 12. Ultimately he taught himself to play by listening to the canons of Count Basie and Duke Ellington. In addition to his role with the Wolverines, Rick plays with the Twin Cities Seven; has opened for Rosemary Clooney; backed Kathryn Crosby, Wynton Marsalis, and Butch Miles; has recorded and/or played with Charmin Michelle, Sue Tucker, Arne Fogel, Judi Donaghy, Nichola Miller and wife Maud Hixson. Rick appears on numerous recordings with Twin Cities musicians, including several releases with the Wolverines, Nichola Miller's Thou Swingeth, and Doug Haining's Last Man Swinging. With Maud, he released the duo CD, Love's Refrain.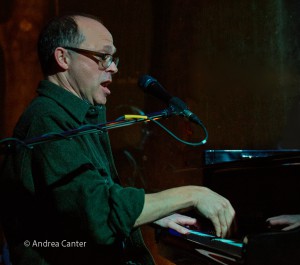 Pianist, accordionist and storyteller Dan Chouinard plays, tours, and records with an ever-expanding roster of musicians and writers. He regularly creates special programs which blend storytelling, interview and music, many for Minnesota Public Radio and the Minnesota Historical Society. His shows Civil War Homecoming (2015), Cafe Europa (2014, 2008, 2005), and Mambo Italiano (2006) have been aired on Twin Cities public television and broadcast statewide on MPR, as have his frequent radio collaborations with Ann Reed, Peter Ostroushko, and Patricia Hampl. Dan hosted a long-running, popular live radio broadcast, The Singer's Voice, a forerunner of his current Sunday night program in the Dunsmore Room, The Birthday Club. Featuring a guest vocalist, The Birthday Club celebrates singers, songwriters and other musicians whose birthday falls during the month.
St. Albert the Great Church is located at 2836 33rd Ave South in Minneapolis; tickets $15 at the door; show at 1 pm (612-724-3643). The Dunsmore Room at Crooners Lounge is located at 6161 Highway 65 NE in Fridley; reservations ($10) recommended at www.croonersloungemn.com. See Maud Hixson's schedule and more information at www.maudhixson.com