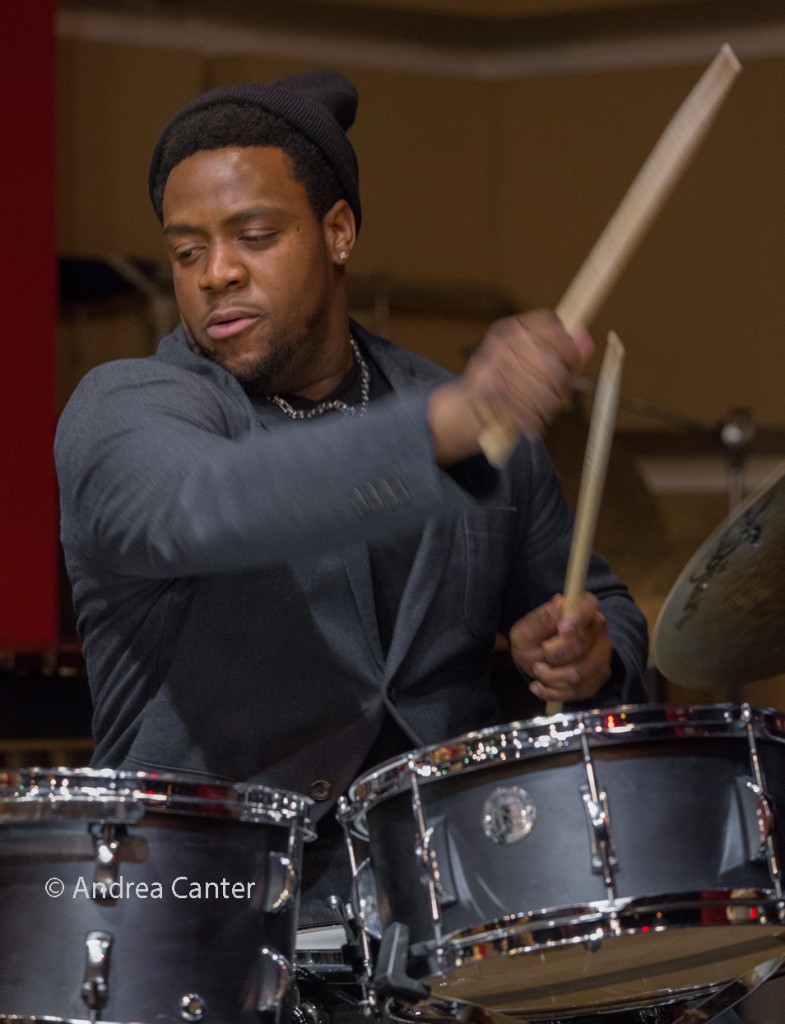 Thursday Night Jazz at Reverie will be the scene of significantly jazzy commotion this week (June 2) when the Rodney Ruckus Trio takes the stage at 9 pm. To say that the young drummer has been creating a "ruckus" would be an understatement. His cohorts on this gig are equally capable of raising the roof– pianist Javi Santiago and bassist Ted Olsen. And the stage will already be smoldering from the opening set from the Adam Astrup Quartet, featuring some of the most promising jazz talents in town, all still teenagers.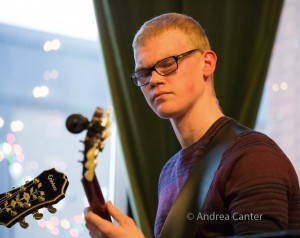 Adam Astrup Quartet (7 pm)
Led by dazzling young guitarist Adam Astrup, this quartet includes Gerhardt Robinson on saxes, Charlie Lincoln on bass, and Simon Petrick on drums
Adam Astrup will begin his senior year at Ricori High School in Cold Spring this fall, but his resume already reads like a young veteran. A student of Zacc Harris, he's participated for the past two years with the Dakota Combo and Minnesota Youth Jazz Band; performed in a two-guitar duo with Will Schmid at the 2016 Twin Cities Winter Jazz Festival and will perform again at the upcoming summer Jazz Festivals in the Twin Cities and in Iowa City; and has led or been a part of other ensembles performing at Reverie, Jazz Central and the Black Dog over the past two years.
Saxman Gerhardt Robinson is a brand new graduate of Southwest High School; he also participated in the Dakota Combo and Minnesota Youth Jazz Band, and through the Post Secondary Education Options program, performed this past year with the U of Minnesota Jazz Ensemble I. He's also performed at Jazz Central, Reverie and the Black Dog with other young lion ensembles. He plans to complete college studies at the U of M.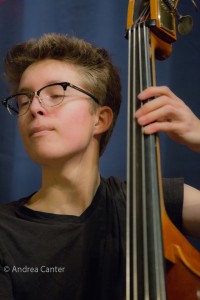 Charlie Lincoln is a graduate of South High now attending the Berklee College of Music in Boston. This summer, in addition to a long list of gigs, Charlie will curate several Wednesday "new music" nights at Jazz Central Studios, and perform with Edmund Catlin and Levi Schwartzberg on a biweekly series (Fridays) at Jazz Central celebrating the recordings of Thelonious Monk.
Simon Petrick still has a year left of high school, at the Mainstreet Arts Academy in Hopkins. He's performed with Adam Astrup and others at Reverie and the Black Dog.
Rodney Ruckus Trio (9 pm)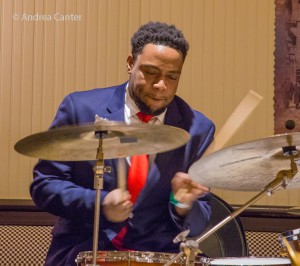 A  graduate of the Berklee College of Music, Rodney Ruckus was selected as drummer for The Grammys in the Schools Foundation and received an Art Blakey Jazz Messengers Presidential Scholarship to the McNally Smith College of Music. He's performed recently with the Solomon Parham-Steve Kenny Quintet at the 2016 Winter Jazz Festival, with the Steve Kenny Quartet on Saturday Night Jazz at the Black Dog, and with Anthony Cox's Free Range Quartet at the Black Dog, as well as in several ensembles at Jazz Central Studios. He's also appeared with Solomon Parham at The Bedlam.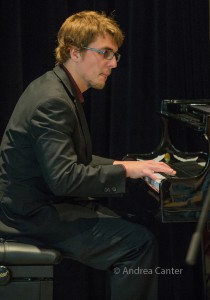 Pianist Javi Santiago got his start early in his teens on the stages of the Twin Cities Jazz Festival, Artists Quarter and more. He was selected for the first edition of the Dakota Combo in 2006 and went on to two years at the Brubeck Institute after high school graduation. Completing his education at the New School for Jazz and Contemporary Music in New York, Javi spent the next few years gigging around the Big Apple before returning to the Twin Cities about two years ago. He's kept busy leading his own trio, performing at the Twin Cities Jazz Festival in several configurations, playing with a long list of local artists, composing, and releasing his first EP.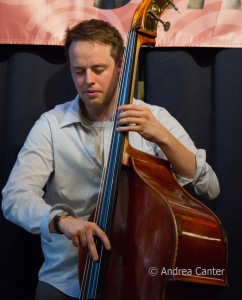 Bassist Ted Olsen has become a busy first-call musician in the Twin Cities since finishing college studies at the University of Northern Colorado. He led a quintet on the main stage of the 2015 Twin Cities Jazz Festival, has led bands at Jazz Central and the Black Dog, and has played with veteran artists in such bands as How Birds Work.
Thursday Night Jazz at Reverie takes place at 1931 Nicollet Ave (at the corner of Franklin and Nicollet), formerly The Nicollet. No cover but tips ($10 suggested) are appreciated to support the musicians and the jazz series. No jazz next week (June 9) but series resumed June 16 with What Would Monk Do. Schedule available at www.thursdaynightjazzatreverie.info