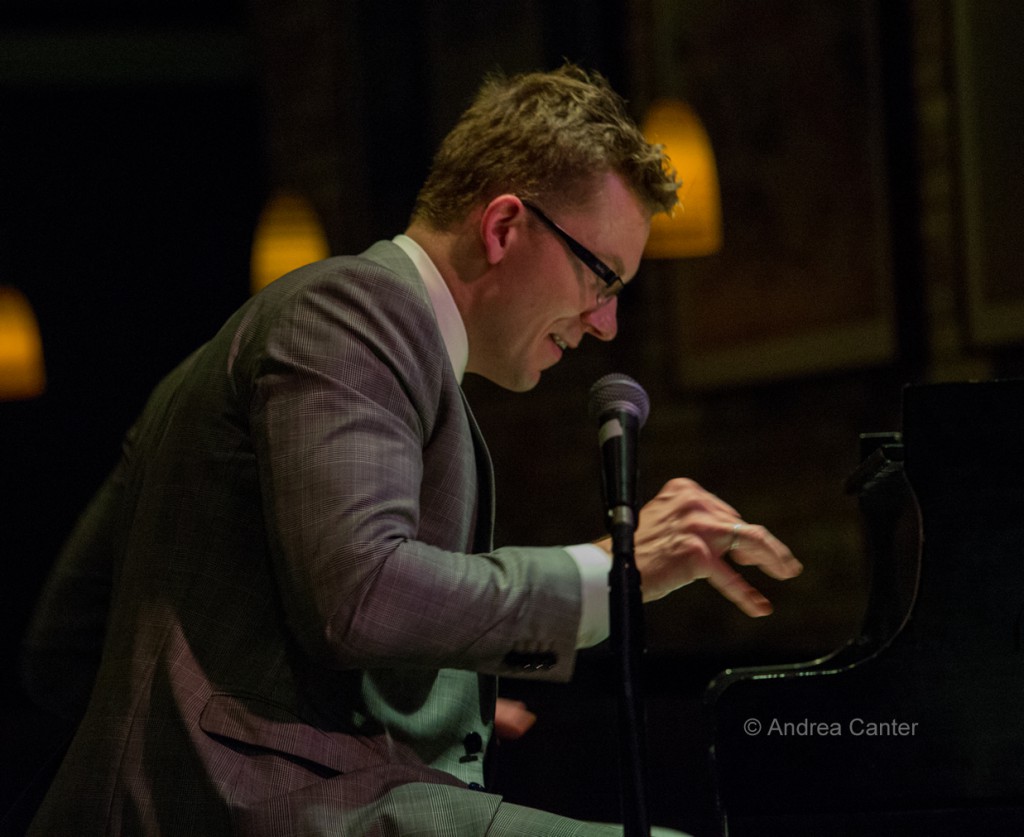 Drawing a full house nearly every time they take the bandstand, the swinging Travis Anderson Trio, with Steve Pikal and Nathan Norman, makes its Dunsmore Room debut at Crooners Lounge on June 14, 7 pm. Although the venue is best known for its intimate setting and "listening room" ethic, the trio is best known for its chops and entertaining presentations of songbook standards from the stride and swing eras — but who says you can't be entertaining in an intimate listening space? Laughing as well as applause will be allowed!!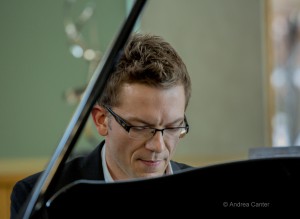 Pianist Travis Anderson's career in music has often been overshadowed by his "day job" as an advertising and editorial photographer/videographer based in Minneapolis.  He was co-nominated for "Best Director" at the International Television Festival in Los Angeles for his film, Feeding Randy, for which he also wrote the live orchestral score. The film was also nominated for "Best Action/Thriller" at the festival and won "Best Cinematography" at the High Desert Shorts International Film Festival. Piano has remained a parallel passion. For a while, Travis played a midweek Happy Hour at the Dakota Jazz Club; with his trio he has also performed at public and private venues, particularly filling rooms at the Dakota and Vieux Carré.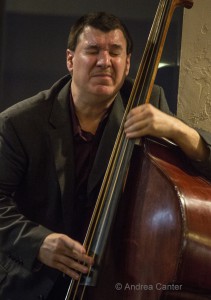 It's quite possible that Steve Pikal is having more fun than anyone else on the planet — he certainly looks like it when he performs.  Between the bass and the trombone, Steve keeps pretty busy, performing locally with Bill Evans, the Barbary Coast Dixieland Band, the Syncopaters, and particularly with the Wolverines Trio (with Rick Carlson and Jendeen Forberg). He's also played with the Phil Mattson, Hall Brothers, Butch Thompson, Jim Cullum in San Antonio, and with Bob Hope, Artie Shaw, and Margaret Whiting.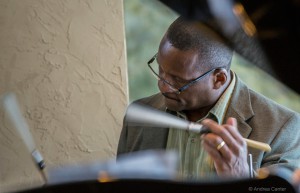 Nathan Norman, drums, has an extensive resumé performing with area artists, including vocalists Debbie Duncan, Connie Evingson, JoAnn Funk, and Charmin Michelle. He's also played and/or recorded with Bill Banfield, Nancy Bierma, Robert Huntley, French 75 and more, and performs regularly with the Travis Anderson Trio. He is a long-standing member of the Illicit Sextet.
The Dunsmore Room at Crooners Lounge is located at 6161 NE Highway 65 (Central Av), just north of I-694 and about 20 minutes northeast of downtown Minneapolis. Music from 7-9 pm, reservations for the Dunsmore Room highly recommended at www.croonersloungemn.com