What would have happened if eccentric genius Thelonious Monk had encountered four of the best Twin Cities jazzmen? Trumpeter Steve Kenny, pianist Peter Schimke, bassist Billy Peterson, and drummer Kenny Horst first asked that question in 2010 at the Artists Quarter, and the quartet has gathered together seeking more answers over the past five years. On Thursday at Reverie (formerly The Nicollet), WWMD reconvenes at 9 pm, following a set from the Anthony Bloch Trio at 7 pm.
What Would Monk Do? (9 pm)
Monk's quirky behavior (many assumed he was truly crazy), individual style, and unique compositions were far ahead of the bop and post bop inventions that followed many years later. For a long time, only the most sophisticated jazz musicians, including Coleman Hawkins and John Coltrane, appreciated his genius. Yet today, variations of Monk's compositions are part of the standard repertoire of jazz, from straight-ahead to avant garde. In fact, Monk's compositions have long provided a fertile playground for agile and creative musicians, and Kenny, Schimke, Bates and Horst fit that description to a tee.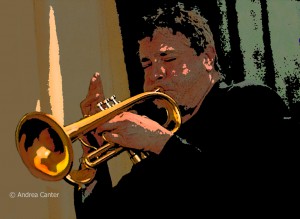 Steve Kenny, trumpet (actually a hybrid FLUMPET™), co-founded the popular 90s ensemble, Illicit Sextet, after graduating from UW-River Falls, and has led the "second coming" of the band over the past seven years. And for about five years, Kenny appeared weekly at the Artists Quarter (Steve Kenny and the Bastids, the Steve Kenny's Group 47) to warm up Wednesday nights. Since the AQ closed, Group 47 has continued to perform around the Twin Cities and released its debut Straight to Vinyl in 2014. For the past two summers, Kenny has curated a ten-week series of gigs at Studio Z featuring "All Original" music, and will head a scaled back third season this summer. In the past year or so he led several editions of the Steve Kenny Quartet, produced the Twin Cities Jazz Sampler (CD), curates the weekly Saturday Night Jazz series at the Black Dog, and another weekly (now Thursday night) series in Minneapolis at Reverie (originally, The Nicollet). Kenny was one of four recipients of commissions from Zeitgeist to compose new works that debuted at the 2014 Twin Cities Jazz Festival. In his spare time, Kenny serves as administrator for the Jazz Police website.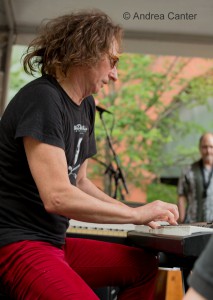 Peter Schimke is one of the busiest keyboard virtuosos in the Twin Cities today. Peter started out in rock, and studied jazz piano with Manfredo Fest, Jim McNeely and Harold Mabern. A favorite keyboardist of many local and national artists, as well as a leader of his own trio, Schimke displays his skills as composer and sometimes vocalist with How Birds Work, performs with trumpeter Solomon Parham, and has recorded and performed in a duo with saxophone master Irv Williams. He has a long-standing association with percussionist Estaire Godinez, recorded live at the Dakota (in St. Paul) with vocal legend Mark Murphy, and recorded a live concert with Jerry Bergonzi.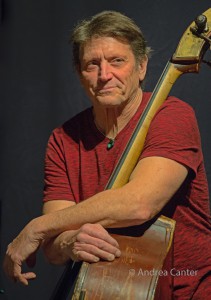 From Minnesota's "First Family of Music," bassist Billy Peterson sang in commercials with sister Linda at age 9 and played bass and drums in his father's ensembles while in junior high. He played in a variety of combos and big bands throughout his high school years, including a summer tour with the Righteous Brothers and a stint with the Lawrence Welk All-Stars. After graduation, Billy played three years with Billy Wallace (Clifford Brown's pianist) and co-founded the band Natural Life with saxman Bob Rockwell. He has recorded with Leo Kottke and performed or recorded with BB King, Johnny Smith, Lenny Breau, and the late Les Paul. Due to tour commitments, he passed on an invitation to join the Bill Evans Trio (Marc Johnson's good fortune!). In 1975, he appeared on Bob Dylan's acclaimed Blood on the Tracks, and a few years later began a long-standing collaboration with Ben Sidran, which led to his 20+ year association with the Steve Miller Band. Billy continues to tour with Bob Rockwell in Europe, records and tours with the Dave King Trio, and appears in the Twin Cities with The Peterson Family, How Birds Work, What Would Monk Do, and other ensembles.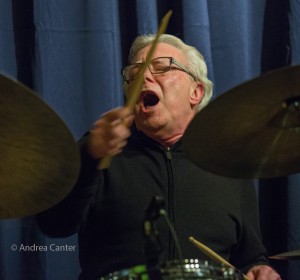 When Kenny Horst wasn't busy running the Artists' Quarter, he tended the drum kit with many of the AQ's visiting and local artists, and anchored the long-running Tuesday Night Band. He also performed regularly with How Birds Work, the Dean Granros Trio, and The Five. Says Don Berryman (Jazz Police), "Great hard-bop, soul jazz, and fusion chops and the sweetest guy you could meet." With the closing of the AQ in 2013, we've seen more of Kenny behind the trapset at such venues as Jazz Central Studios, The Nicollet, Icehouse and the Black Dog.
Repertoire for What Would Monk Do includes some of the more obscure, seldom-played compositions from the Monk book, as well as some Monk-inspired compositions from Horst and Kenny. And of course any tribute to Thelonious Monk is bound to be part inspiration and part entertainment, and there will be no shortage of either at Reverie.
Anthony Bloch Trio (7 pm).
The Anthony Bloch Trio kicks off this Saturday night, led by Anthony and featuring Charlie Lincoln on bass and Kyle Tennis on guitar. Drummer Anthony Bloch graduated from UW-River Falls with a Percussion Performance degree in 2006 where he studied under the direction of David Milne, Patti Cudd, Craig Hara, and J. Michael Roy.  He has also studied drum set with Phil Hey (University of Minnesota), David Stanoch (McNally Smith), Steve Goold (Owl City and Sara Bareilles) and Peter O'Gorman (McKnight Composer Fellow and Author).  Anthony was an active performer and educator throughout the Twin Cities and Wisconsin from 2004 – 2012. From 2012 – 2015, Anthony worked for Norwegian Cruise Line in Hawaii as a drummer, bandleader and music director. Anthony is back in Minneapolis where he performs regularly and teaches private lessons at Brickhouse Music in River Falls, WI and at The Music Connection in Forest Lake, MN.
Charlie Lincoln (bass) may be the busiest teen musician in the Twin Cities–and he is just home on summer break from Berklee College of Music in Boston. A graduate of South High, Charlie leads his own ensembles and has recently performed with Dave Karr, Steve Kenny, and a number of our local "young lions," as well as taking on curating duties for several "new music" nights at Jazz Central. With over 2500 performances in 30 bands, guitarist Kyle Tennis has traveled the world playing jazz, blues and soul. He fell in love with the guitar as a teenager, and dedicated his life to performing live. A graduate of UW-River Falls, he currently performs with Alison Scott, the Riverside Hot Club, Riverside Swing Band, Anthony Bloch and more.
Reverie is located at 1931 Franklin, on the corner of Nicollet and Franklin in south Minneapolis. There is no cover; donations ($10 tips suggested) are requested to help support the musicians and the series. Full series schedule at www.thursdaynightjazzatreverie.info