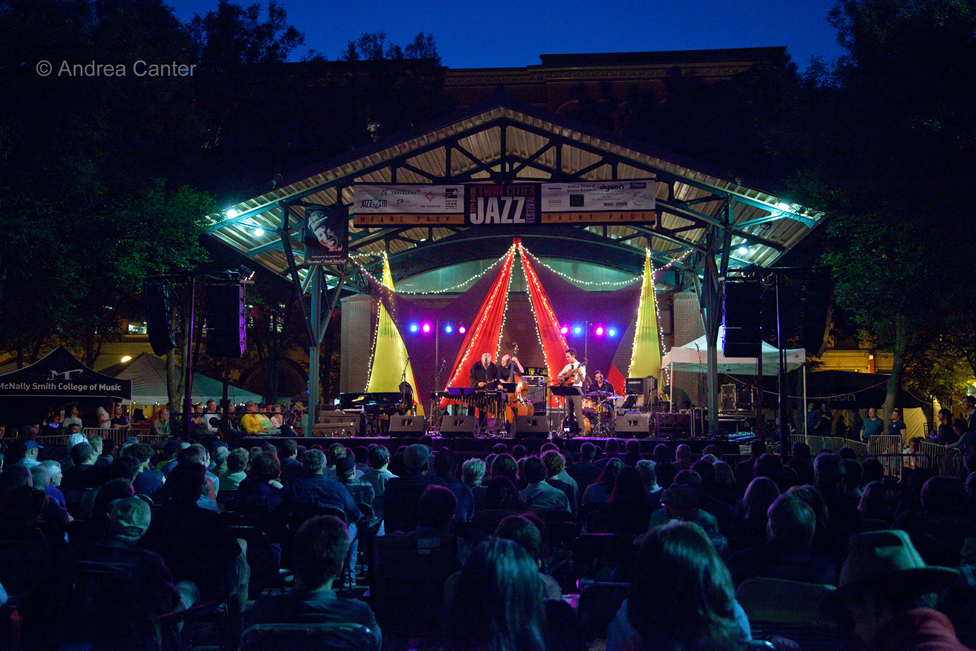 [Editor's Note: See the full schedule and more at www.twincitiesjazzfestival.com]
Day Two of the 2016 Twin Cities Jazz Festival brings music to four outdoor stages and 18 indoor bar and club stages in St. Paul, including a new cross-genre stage at Kellogg Park (Kellogg and Minnesota) as well as the AARP Main Stage at Mears Park, Health Partners Sixth Street Stage, and Custom House Union Depot Stage. Tonight's headliner will be patriarch Ellis Marsalis, Jr., head of the famed Marsalis clan of NEA Jazz Masters. Also on the schedule– two ensembles saluting "women of jazz," Minnesota soul courtesy of Hornucopia and Sonny Knight and the Lakers, some of the fest's youngest performers (Will Schmid/Adam Astrup Guitar Duo, PipJazz Youth Showcase) and oldest veterans (Dave Karr), and more, starting at 3 pm with a free clinic at McNally Smith led by Ellis Marsalis, and live music starting at Mears Park at 4 pm. Big stage gigs: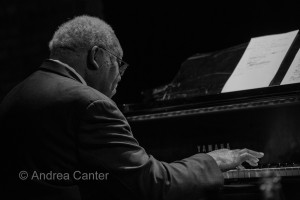 Ellis Marsalis Quartet (8:30 pm, AARP Main Stage at Mears Park)
A true jazz patriarch, pianist Ellis Marsalis, Jr. is regarded by many as the premier modern jazz pianist in New Orleans.  The senior Marsalis began freelancing on the Crescent City music scene in the mid-60s while teaching as an adjunct professor of African American Music at Xavier University, later serving as Chair of Jazz Studies at the University of New Orleans. In 2011, Marsalis and his jazz artist sons received the first group award as NEA Jazz Masters. Ellis continues to be active as a performing pianist, leading and occasionally touring with his own quartet, featuring hot New Orleans saxophonist Derek Douget. Earlier in the day, Ellis will conduct a free clinic at McNally Smith College of Music (3 pm).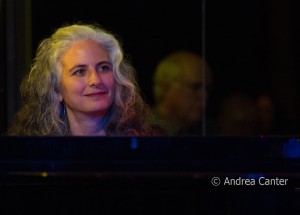 Jazz Women All-Stars Hosted by Patty Peterson (4 pm, AARP Main Stage, Mears Park)
An all-star herself, vocalist Patty Peterson has assembled a band of area talents, including pianist Mary Louise Knutson, saxophonist Mary Petrich (now based in LA), bassist Joan Griffith, drummer Sheila Earley, vocalist Debbie Duncan, and sister/vocalist/pianist Linda Peterson for this inaugural ensemble honoring Minnesota's fabulous jazz women! We've generally give our lady vocalists their due, but today the spotlight shines on our talented women instrumentalists who also know how to make the singer shine.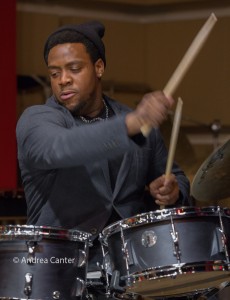 Rodney Ruckus (6 pm, AARP Main Stage, Mears Park)
Headed by dynamic drummer Rodney Ruckus, this is a band on fire–Adam Meckler (trumpet), Clay Lyons (sax), Ernest Bisong (viola), Javi Santiago (piano), and Jax Ravel (bass). Special guests include drummer Arthur "LA" Buckner and vocalists Haylee Dee, Caitlyn Daniels, and Alexis Krystine.
Sonny Knight and the Lakers (8 pm, Securian Kellogg Park Stage)
Best New Minnesota Musicians (City Pages) and Best Live Act (Star Tribune) in 2014, Sonny Knight and the Lakers recall the heyday of Sam Cooke and Aretha Franklin with their "high-energy, funk-blasting" shows, like their tribute to Earth, Wind and Fire. Soul for your soul!
Clearwater Hot Club (7:15 pm, Health Partners Sixth Street Stage)
One of the region's premiere gypsy jazz ensembles, the Clearwater Hot Club was founded by dazzling guitarist Sam Miltich. For this festival gig, Sam swings with Gary Schulte (violin), Chris Bates (bass), and  Jay Epstein (drums).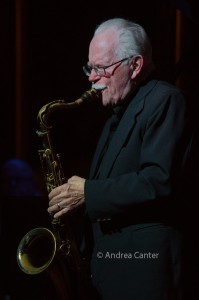 Dave Karr Quartet (4 pm, Custom House Union Depot Stage)
At 85, multi-reed master Dave Karr continue to gig around town with the chops and energy of jazzers half his age, appearing regularly with the JazzMN Orchestra, Connie Evingson, Pete Whitman, and his own quartet, featuring Chris Lomheim, Gordy Johnson and Phil Hey. When it comes to bebop, Dave Karr remains the Minnesota master!
Around the Clubs (see festival website for full schedule)
Amsterdam Bar & Hall, Nooky Jones (7:30 pm). Influenced by D'Angelo, Robert Glasper, and Stevie Wonder, popular neo-soul band Nooky Jones sports six of the area's brightest –and busiest–young musicians: Cameron Kinghorn, Adam Meckler, Ryan Christianson, Kevin Gastonguay, Andrew Foreman and Reid Kennedy.
Women of Jazz, Glory Yard, © Andrea Canter

Bedlam Lowertown, The Women of Jazz Hosted by Pippi Ardennia (8 pm). Another salute to Twin Cities jazz women, vocalist Pippi Ardennia hosts the band that debuted this spring at TPT, a cross-generational group including McNally Smith students and area veterans, "women of jazz," present and future: Marilyn Parker (saxophone), Faye Washington (flute and vocals), Cymphony Jaxon (keyboards), Margo Breivik (bass), and Glory Yard (drums). And Pippi will no doubt supply some vocals as well.
Black Dog, Le Percheron (8 pm). Led by esteemed bassist Adam Linz (Fat Kid Wednesdays), Le Percheron is a free-wheeling band of quick-witted improvisers, including veteran Linz and young upstarts Noah Ophoven-Baldwin (trumpet), Levi Schwartzberg (vibes) and Cory Healey (drums).
Black Dog, Mississippi (10 and 11:30 pm). A Twin Cities powerhouse quartet, Mississippi features saxophonist Pete Whitman, pianist Peter Schimke, bassist Jeff Bailey, and drummer Kevin Washington. Their music covers Coltrane and original works, all with a post-bop sense of invention and soaring collaborative improvisation.
Adam Astrup and Will Schmid, © Andrea Canter

Golden's Deli, Will Schmid/Adam Astrup Guitar Duo (8:30 pm). Two prodigious teen guitarists pair up for a reprise of their lauded Winter Jazz Fest set. Will is now heading to Case Western Reserve University, Adam has another year of high school! You won't believe your ears.
Heartland, Gypsy Mania Hot Club Quartet (6 & 8 pm). In the French swing tradition of Django Reinhardt, Gypsy Mania boasts four of the area's foremost hot club talents: guitarist and founder Glen Helgeson, guitarist Reynold Philipsek, violinist Gary Schulte and acoustic bassist Matt Senjem.
Zacc Harris, © Andrea Canter

Public Kitchen & Bar, Zacc Harris Trio (9 pm). Zacc Harris is know as much for the concert series he curates at Studio Z as for his jazz guitar chops. His trio with Matt Peterson and Pete Hennig has maintained a weekly gig for nearly ten years at the Riverview Wine Bar, while Zacc also leads such bands as the Atlantis Quartet.
SW Craft Bar, Larry McDonough Quartet (7 pm). Pianist and attorney Larry McDonough brings a spirited equilibrium to his far-ranging compositions and off-beat arrangements. His long-standing quartet (Richard Terrill, Greg Stinson, Dean White) as recently paid homage to Chet Baker and Bill Evans/Tony Bennett.
The festival is free, parking is not! And be aware that the St Paul Saints have home games tonight and Saturday at CHS Field, just two blocks from Mears Park. But you can find a link to download free Light Rail pass on the festival website (the Green Line will take you close to most festival stages and clubs); ramps around downtown and Lowertown are available as well as on-street parking (pay meters til 10 pm) if you are lucky to find something open! And if you can't get down for all the live music, tune into KBEM 88.5 fm for live festival broadcasts each day.
See you at JazzFest!
Complete festival information, maps, schedules, bios and more, at www.twincitiesjazzfestival.com. The Twin Cities Jazz Festival is funded by public and private