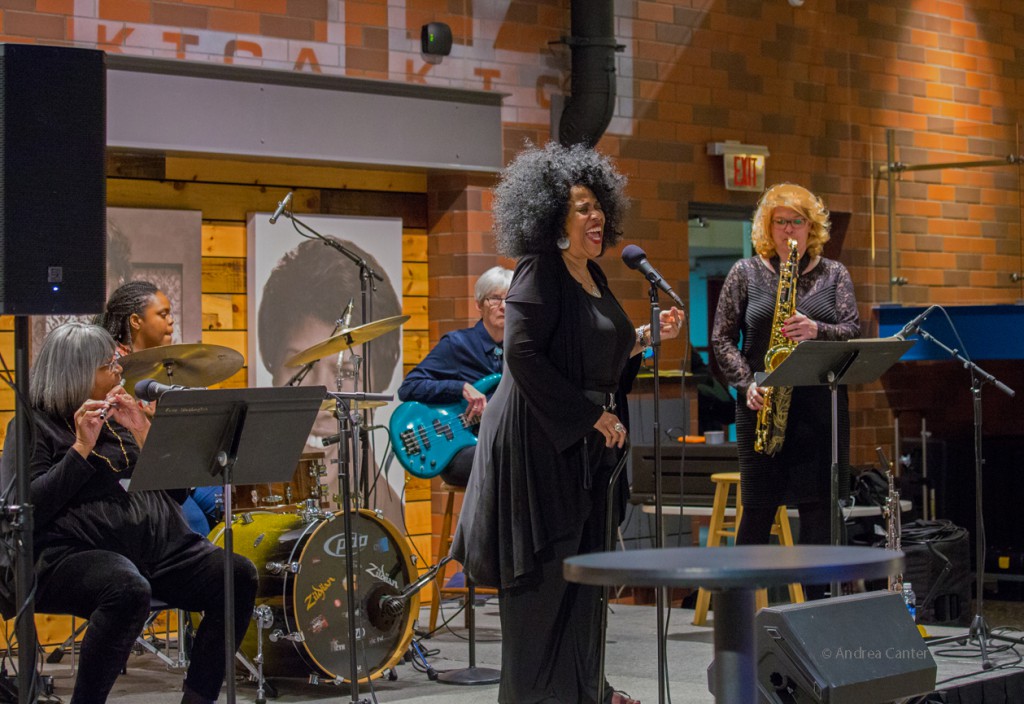 Now five years into her artistic and entrepreneurial work with her PipJazz organization, vocalist/songwriter/educator Pippi Ardennia launched her new Women of Jazz ensemble at a screening of the film The Girls in the Band last spring at TPT Studios in St. Paul. Two months later she introduced the band to the Twin Cities Jazz Festival audience at The Bedlam in Lowertown. Now Pippi and the Women in Jazz Band returns to The Bedlam on Saturday, July 30 (7 pm) with singer/songwriter Jo Schad and special guests, Brianna Lees (spoken word) and Heather McElrath (vocals), in a special show, "Time for Love." The current edition of the  Women of Jazz Band includes veterans Pippi (vocals), Marilyn Parker (saxophone), Faye Washington (flute), Margo Breivik (bass) and Be Alford (mandolin), along with PipJazz Youth artists Cymphony Jaxon (piano), Glory Yard (drums), and Yonci Jameson (bass clarinet). A portion of the proceeds for this show ($20 ticket) will support the theater and the PipJazz Foundation.
PipJazz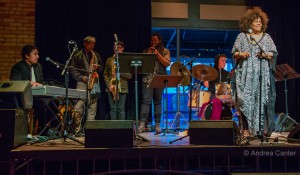 The PipJazz organization, which includes PipJazz Live, the nonprofit PipJazz Foundation, and its PipJazz Youth program, was conceived by Pippi Ardennia and drummer Glenn Swanson as a means to preserve and foster the art of jazz in our society by providing opportunities for students to perform and interact with professional musicians. For its first few years, PipJazz sponsored a concert season, pairing a guest artist with a "house band" of area professionals, along with a student guest artist from Twin Cities high schools and colleges. At least one "Youth Artist in Residence" was designated for each concert season. The Foundation later added a "Women in Jazz" workshop and performance event each season, which led to the new Women of Jazz ensemble. Pippi and PipJazz Youth have also performed at special events, fundraisers, and the Twin Cities Jazz Festival. Over the past year, PipJazz has worked more often with "older" youth from McNally Smith College of Music and other young musicians working their way into the local jazz scene, with concerts focusing on the young artists who serve as the PipJazz ensemble.
Pippi Ardennia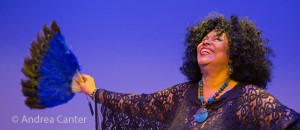 Pairing young musicians with seasoned professionals is a natural fit for Pippi Ardennia, whose own background includes performing as a teen with veteran Chicago musicians, as well as her recent work with students at Walker West and McNally Smith College of Music.  The founder of PipJazz Live and the PipJazz Foundation, Pippi has been singing publically since she was 13 years old, and has performed at many of Chicago's historic jazz venues, including the Burning Spear, High Chaparral, Capitol Theater, Mr. Kelly's, Rosebud on Rush, Redhead, Green Dolphin, Tavern Club and Symphony Center, as well as the Taste of Chicago. In the Twin Cities, Pippi has performed at the Dakota Jazz Club, FACES Mears Park, Señor Wong, Bedlam Lowertown, and the Twin Cities Jazz Festival.  She's sung for President Clinton, Chicago's Mayor Daley, Tony Bennett and Liza Minnelli, and shared the stage with Freddie Hubbard, George Freeman, Billy Branch, Johnny Taylor and more. "I used to think of myself as a 'song stylist,' rather than a jazz singer," says Pippi. "I was a storyteller more than a technical singer. But after forty years, I think of myself as a real singer. But it's about the emotion, the feeling." Pippi has been featured on Town Square Television's Girl Talk and WCCO's Almanac;  she was named a "Changemaker" by the staff of Minnesota Women's Press magazine for her leadership of the PipJazz "Women in Jazz" workshop.  Pippi released Love So Good in 2013, which features her original compositions and lyrics as well as a wide assortment of covers.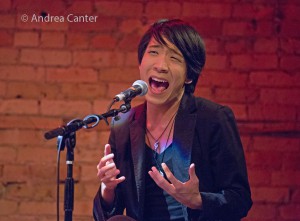 Jo Schad
Jo Schad has served the PipJazz organization as an arranger, chart maker, and Artistic Assistant as well as frequent keyboardist, while also performing some of his own compositions. Jo attended Lawrence University and McNally Smith College of Music, studying Music Theory and Composition, Songwriting, and Piano Performance. His compositions were featured at a recent Zeitgeist New Music Cabaret.
The Bedlam is located at 213 E. 4th Street in St. Paul's Lowertown Arts District, across from Union Depot. Visit the PipJazz Live page on Facebook and http://pipjazz.org for more information.