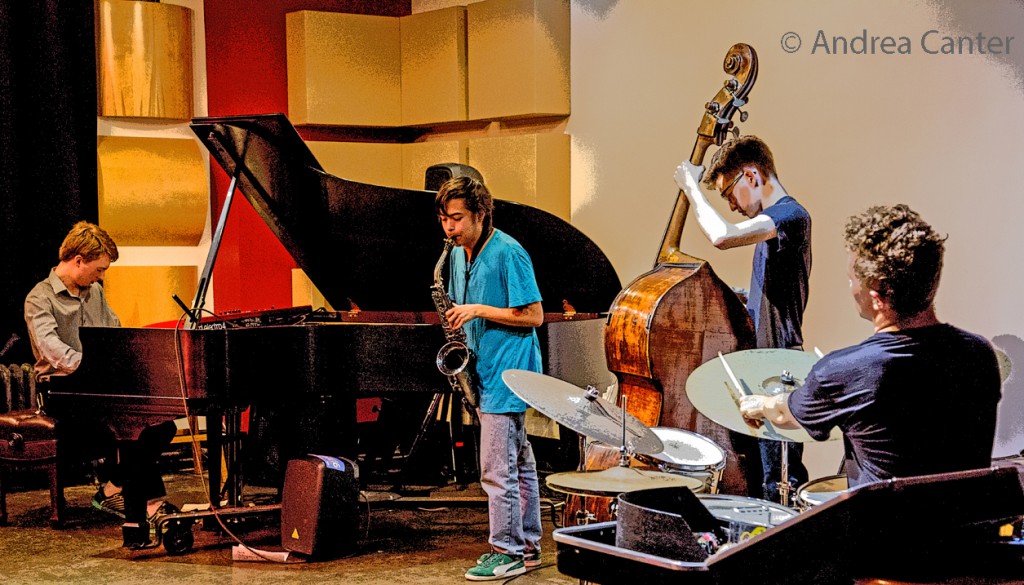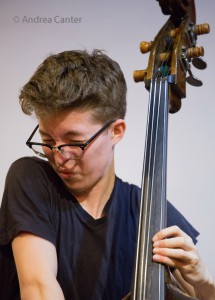 There's just a few weeks to go before school vacations end and countless young musicians head back for a new year of lessons, band practice, music theory and school concerts. The older students similarly head back to college classes, ensembles, and hopefully some gigging opportunities. And for some, this might mean a break from the performing opportunities they have found and created during the summer. Around the Twin Cities, we've had a larger than ever array of opportunities to hear young talents who have filled in as curators and sidemen, and who have developed new music as bandleaders and composers. A quick look at the recent jazz calendar confirms it's been the summer of young lions: Will Kjeer leading a band on the All Originals Jazz Series; Will Schmid presenting his trio at the 316 in Excelsior; Edmund Catlin and Charlie Lincoln each curating a jazz series at Jazz Central; Josh Johnson leading Very Very Groovy at Reverie, Jordan Anderson playing with too many bands to count including Trap Tube at the Black Dog and leading a ferocious session with some of the summer's hottest young guns at Jazz Central. Summer is not over, and student-led ensembles dominate the calendars at Jazz Central (August 10 and 12) and the Black Dog (August 13) this week.
Charlie Lincoln Presents the Will Schmid Trio (Jazz Central, August 10, 8:30 pm)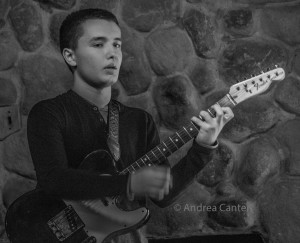 Charlie Lincoln, himself a prodigeous talent, has curated monthly Wednesday nights of "new music" this summer, and closes out his term with the Will Schmid Trio. Schmid, a June graduate of Minnetonka High School and the Minnesota Youth Jazz Band, has been leading small ensembles around the Metro for the past few years, playing guitar like a veteran and engaging other talents at such venues as the Black Dog, Reverie and 318 Cafe, as well as at the Twin Cities Jazz Festival and Iowa City Jazz Festival.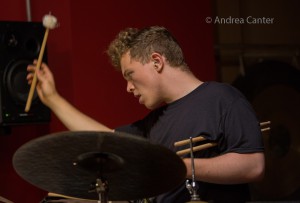 Before starting college studies at Case Western Reserve University in Cleveland, Will has one last trio gig with Lincoln on bass and Edmund Catlin on drums.  Lincoln, in addition to his recent duties at Jazz Central, has been performing on bass throughout the Metro with veterans and young lions alike for the past few years, including a stint with the Dakota Combo and with Eric Kamau Gravatt's Source Code. His summer gigs have included playing with the quartet Hoaxer, with Edmund Catlin's "Boo-Boo's Birthday" project, and with the Dave Brattain Trio at the Twin Cities Jazz Festival. He returns to Boston for his second year at the Berklee College of Music in a few weeks. Drummer Edmund Catlin will soon start his third year of jazz studies at McGill University in Montreal, following a summer of busy gigging and leading his Boo-Boo's Birthday project on alternating Fridays at Jazz Central (see below).  Edmund has also appeared with the PipJazz Youth ensemble and in other configurations with fellow young jazzers.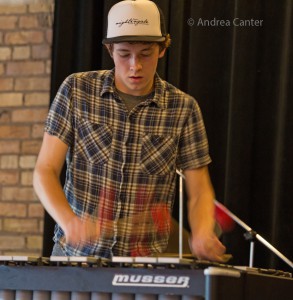 Boo-Boo's Sixth Birthday (Jazz Central, August 12, 10 pm)
On alternating Fridays this summer, young Edmund Catlin has curated a series of late sets featuring his trio attacking full-length albums of Thelonious Monk. Dubbed "Boo-Boos Birthday" after one of Monk's classic tunes, these 10 pm shows feature the collaboration of Catlin with bassist Charlie Lincoln (see above) and vibraphonist Levi Schwartzberg, thus guaranteeing a different sound than the original recordings. Schwartzberg will be a senior at the University of Minnesota this fall, where he has played with Jazz I throughout his college career; he's also been active in the area as bandleader and sideman on numerous projects, including Adam Linz' Le Percheron. There will be one more "Birthday" before the series ends, on August 26.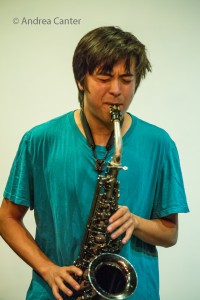 Hoaxer (Black Dog, August 13, 8:30 pm)
The tables are turned on the Saturday Night Jazz at the Black Dog series this weekend when a pair of all-star veterans (Joel Shapira and Dean Granros) opens for a quartet of (mostly) older teens! But Hoaxer has been turning jazz ears inside out all summer since launching at Jazz Central.  Playing mostly original music, the band has performed on the Black Dog stage during the Twin Cities Jazz Festival and recently was featured on the All Originals jazz series at Studio Z. Four of the brightest young composers/performers form Hoaxer– Peter Goggin (alto sax) and Will Kjeer (piano), along with the busy rhythm team of Charlie Lincoln (bass) and Edmund Catlin (drums) — see above!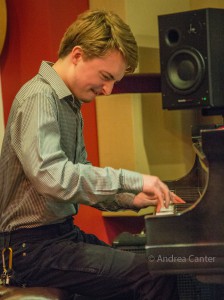 Peter Goggin will soon start his second year of jazz studies at the University of Michigan, performing at the upcoming Detroit Jazz Festival with the university jazz orchestra. Peter was a three-year member of the Dakota Combo while attending Mounds View High School. Will Kjeer was a two-year member of the Dakota Combo before high school graduation and a post-secondary year at Interlochen Academy of the Arts. He spent his college freshman year at Cal Arts and will begin studies at McGill University in Montreal in September.  Will has led his own bands for several years, is a founding member of Steve Kenny's Group 47, played this summer with The Ruckus (led by Rodney Ruckus), and led a quartet recently on the All Originals jazz series at Studio Z.
If you are wondering about the future of jazz, at least in the Twin Cities area, look no farther than these ensembles. The future looks amazingly bright.
Jazz Central Studios is located at 407 SE Central Ave in Minneapolis; http://jazzcentralstudios.org. This nonprofit venue asks a $10 donation in lieu of a cover ($5 students). The Black Dog is located at 308 Prince Street in St. Paul's Lowertown, across from CHS Field in the Northern Warehouse building; www.blackdogstpaul.com; see full Saturday Night Jazz at the Black Dog schedule at www.saturdaynightjazzattheblackdog.info The series is self supporting and tips ($10 suggested) are appreciated to pay the band and support the series.