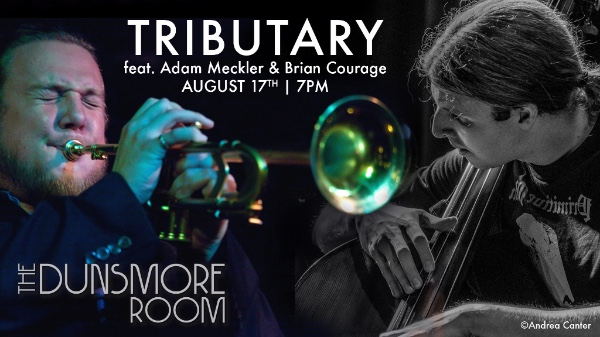 "Tributary is a collective of musicians from around the US dedicated to performing spiritually rich and honest music that is thoughtful, creative and improvisatory." –Band press release
The Conservatory at Lawrence University in Appleton, WI is well known as an incubator of music talent across genres, including jazz. A number of Twin Cities musicians are Lawrence alums, including Laura Caviani, Mary Louise Knutson and Adam Meckler. Meckler, who also has graduate degrees from the U of M, is himself an incubator of new projects and new music, and a catalyst for a new collective of mostly  Lawrence graduates. Tributary will debut in the intimate Dunsmore Room of Crooners Lounge on August 17 at 7 pm.
Tributary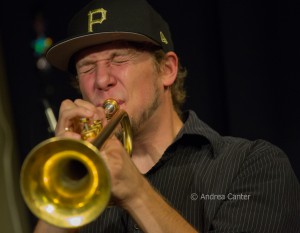 "For a long time I've been considering the idea of putting together some kind of band made of guys and gals that I went to school with at Lawrence University," explains trumpeter Adam Meckler. "Many of the people I was in school with are now active professionals in the jazz world in major cities like Chicago, Boston and NYC, as well as here in the Cities and in warm places like LA. Some months ago a couple old friends reached out and wanted to block off a week or two in the summer to get together and hang, write some new music, and maybe play some shows." Tributary became a reality, including Lawrence alums Meckler on trumpet, Greg Woodsbie (Boston) on piano, former Twin Cities resident Brian Courage (New York) on bass, and Derek Dreier (Des Moines) on drums, along with Twin Cities native and recent University of North Texas graduate Aaron Hedenstrom on tenor sax.
"Tributary is about spiritual discovery through music," notes Meckler. "One of my all-time favorite albums is John Coltrane's A Love Supreme. It's the record that convinced me to chase the 'jazz dream' – that is, to play creative music and maybe get paid a little money along the way. Tributary is not meant to be an overt dedication to God as was Coltrane's masterpiece; rather it's about exploring the spiritual realm and seeking to find more connection and understanding through music. To some of us, that's directly related to a connection to God, to others it is not… I've already written a couple new original tunes for the band, and both Aaron and Greg will be bringing in music of their own to add in to the mix. Greg has been the musical director at a church in Foxboro, MA, so he'll be bringing in some arrangements of traditional hymns as well."
The Band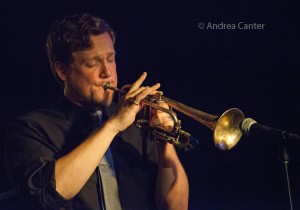 A performer, composer and educator, Adam Meckler received his undergraduate degree in trumpet performance with a jazz studies emphasis from Lawrence University and his Master's Degree in Trumpet Performance from the University of Minnesota. Adam has performed with the Stan Bann Big Band, Nova Jazz Orchestra, Todd Clouser's Love Electric, and Brass Barn Polka Band, and regularly performs with the Jana Nyberg Group, Jack Brass Band, Youngblood Brass, JazzMN Orchestra, Pete Whitman X-Tet, and the Graydon Peterson Quartet. He leads his Adam Meckler Quintet, Lulu's Playground, Adam Meckler Orchestra and Nookie Jones. Adam released his debut recording, For Dad, in 2010; in 2014 the AMO released When Clouds Look Like This; earlier this year, Adam released Wander (Shifting Paradigms Records), recorded with his quintet live at three different venues. Adam further keeps himself busy as a jazz educator, teaching at McNally Smith College of Music and coordinating jazz for the MacPhail Center for Music's Chanhassan campus.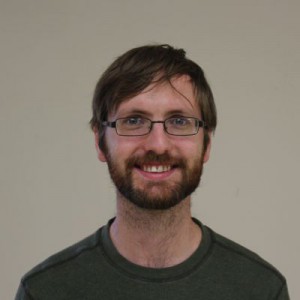 Greg Woodsbie is a pianist, music director and educator in the Boston area. A native of Foxborough, MA, Greg received his Bachelor of Music in Piano Performance from Lawrence University and has studied classical music, jazz, salsa, musical theater, Ghanaian music and dance, sacred choral music, rock, and more. Greg is a dance accompanist for the Boston Ballet School and Dean College, and has been a musical director for Dean College theater productions. Currently he serves as Music Director for First Church Somerville (MA) and for Grace Community in Boston.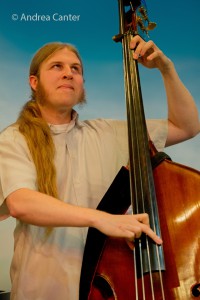 Brian Courage is a bassist and composer originally from Long Island, NY. Courage moved to Minneapolis in 2012 after finishing his studies at the Lawrence University Conservatory of Music. In the Twin Cities, Brian became more than a first-call sideman, joining forces with other (mostly) young artists to lead or co-lead some of the most exciting ensembles in town, including the Courageous Endeavors and Mountain King (three-bass) ensembles. Brian also performed with the No Coast Quintet, Dave Karr Quartet, a trio with Pat Moriarty and Ellen Lease, the Pete Whitman X-Tet, Gypsy Mania, the John Raymond Quartet, and Peter Kogan Group, as well as with many area vocalists and such visiting artists as Lew Tabackin, David Hazeltine, J.D. Allen, and Walter Smith III. Since his return to New York City in fall 2014, Brian has performed at several venues around Brooklyn and Manhattan as a member of the Chris Misch-Bloxdorf Dectet, and has returned several times to the Twin Cities for gigs at Studio Z, the Icehouse, Black Dog and more.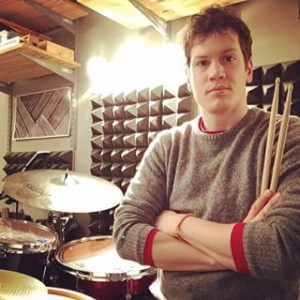 Drummer Derek Dreier is a former member of the Jana Nyberg Group during his five year-stint in the Twin Cities. He studied for two years at the New England Conservatory and earned degrees at Lawrence and Indiana University. He works in both jazz and classical percussion, was a member of the Waterloo-Cedar Falls Symphony and has performed with symphonies in Des Moines, Cedar Rapids and Dubuque, IA as well as in Massachusetts and Indiana, and has experience in pit orchestras for opera and musical theater productions. Particularly trained in the music of the African Diaspora, Derek has studied Batá drumming; he's also a founder of the Latin Jazz Collective in Bloomington, IN and former member of the salsa band Vale Todo in Wisconsin. Currently in Des Moines, Derek teaches percussion in high school and middle school.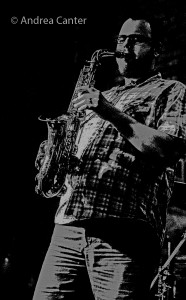 Tenor saxophonist and composer Aaron Hedenstrom was born in Lesotho (Africa) where his parents were teaching; he grew up in the Twin Cities where he developed his interest and talent in music. He attended the jazz program at UW-Eau Claire, performing in the pop/rock band Underdub and with the John Raymond Project. After releasing his debut recording with his orchestra, A Symphonic Jazz Hip Hop Experience, Aaron moved to Denton, TX, where he earned his DMA degree and performed in the famed One O'Clock Lab Band.  Aaron won several composing and arranging awards–2012 Detroit Jazz Festival Arranging Contest (for his arrangement of Wayne Shorter's "Yes and No"), the Herb Alpert ASCAP Young Jazz Composer Award, the Jazz Education Network Student Composer Showcase, 2013 Downbeat Student Award, Best Graduate Blues/Pop/Rock Soloist, and 2014 Downbeat Student Award, Best Graduate Jazz Soloist.  Since he returned to the Twin Cities in early 2016, Aaron has performed with a number of area ensembles and his own quartet and big band.
The Dunsmore Room is located in Crooners Lounge in Fridley, about 15 minutes north of downtown Minneapolis at 6161 NE Highway 65 (Central Av), just north of I-694 on Moore Lake. Reservations recommended at www.croonersloungemn.com. Tributary will also be performing in Des Moines at the Basement at the Social Club at 6:30p on Thursday, August 18th. Adam Meckler and Lulu's Playground return to action on Friday, August 19 at Jazz Central Studios. Come to Crooners Lounge early on August 17 for happy hour music with vocalist Rhonda Laurie and guitarist Joel Shapira (4:30-6 pm), no cover.