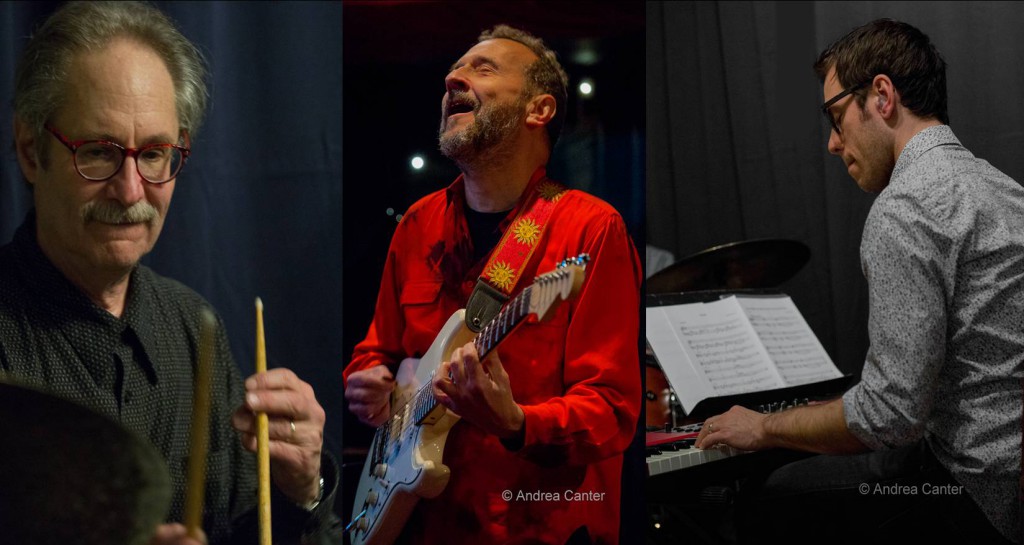 It's not as if Dean Magraw, Bryan Nichols or Jay Epstein has extra time to start a new band. Each of these musicians is already overbooked in the Twin Cities area — Magraw with Red Planet, Source Code, and duos with Butch Thompson, Steven Hobert, Davu Seru and Eric Gravatt; Nichols with his Nichols Bates Bates, Mancrush, and frequent weekend duos at the Icehouse; Epstein with Red Planet, Framework, Firebell and Tall Tales. Yet as a trio they have never performed together, an oversight they will remedy on Tuesday, September 13 in the Dunsmore Room of Crooners Lounge (7 pm), dubbing themselves Open Story.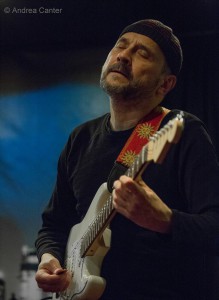 Guitarist Dean Magraw is one of the Twin Cities' most eclectic musicians, with a career spanning more than three decades and multiple genres and cultures, from blues to classical to folk and jazz, from Japanese and Indian to Celtic and middle American. He has performed with and/or recorded with mandolin virtuoso Peter Ostroushko; vocalists Ruth McKenzie, Claudia Schmidt, Bruce Henry, Lucia Newell, Maud Hixson and Greg Brown; accordionist John Williams; Japanese shamisen prodigy Nitta Masahiro; classical violinist Nigel Kennedy; South Indian vocalist and vina virtuoso, Nirmala Rajasheker; Irish supergroup Altan; Garrison Keillor and Prairie Home Companion; jazz bassist Anthony Cox; and avant garde French saxophonist, Francois Corneloup.  Dean has collaborated with many local artists at the Artists Quarter, Black Dog, Nicollet, Jazz Central, and more, including Brandon Wozniak, Bryan Nichols, Billy Peterson, Steven Hobert, and Kenny Horst.  He's released a series of recordings spanning his musical universe, including a duo with tabla master Marcus Wise, How the Light Gets In. Over the past five years, Dean has co-led a monthly duo with percussionist Davu Seru at the Black Dog Café (first Tuesdays), more recently launched a duo with veteran drummer Eric Kamau Gravatt, leading to their CD release, Fire on the Nile, and in the past year has performed with eclectic pianist Steven Hobert and with traditional jazz star Butch Thompson.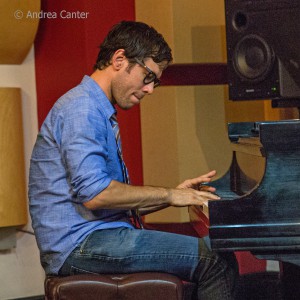 Bryan Nichols studied classical piano with a "neighborhood piano teacher" but came to jazz on his own, developing his skills without formal jazz studies. He did participate in the Minnesota Institute for Talented Youth (MITY) summer jazz program where he worked with veteran piano teacher Denny Malmberg, and after studying genetics at Iowa State University, moved to Chicago where he performed with Corey Wilkes, Maurice Brown, Jeff Parker, Nicole Mitchell, Von Freeman, Ari Brown, Hamid Drake and Ernest Dawkins. Back in the Twin Cities in 2005 after his residency in Betty Carter's Jazz Ahead program, Bryan quickly became a favorite pianist among the more forwarding-spinning jazz ensembles, working with the Kelly Rossum, James Buckley, and Chris Morrisey, and later with the Zacc Harris Quartet, Gang Font, Todd Clouser, Adam Linz, JT and Chris Bates, and the Minneapolis/Chicago collective, City of Fiction, and Jeremy Walker's Atrium Jazz Ensemble.  In 2009, he received a grant from the American Composers Forum, and in 2010, a fellowship from the McKnight Foundation. Bryan has been a frequent weekend performer in duos at the Icehouse, often with bassist James Buckley, appears with Chris and JT Bates as Nichols/Bates/Bates, and leads his trio, quartet, quintet, and nonet (We Are Many). Now with his quintet (Bright Places) and solo (Looking North) recordings behind him, he hopes to record with his trio in the near future.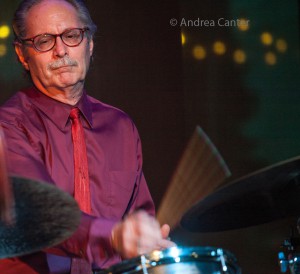 Jay Epstein studied polyrhythmic concepts in New York with Barry Altschul (Chick Corea's Circle). He has lived in Los Angeles, Oklahoma City, Atlanta, Miami, Minneapolis, and played in house bands for 5 years on several cruise ships. Cadence Magazine's David Lewis noted that "his dazzling cymbal and snare work extends the lineage of Tony Williams and Jack DeJohnette." For many years, Epstein managed time for the Phil Aaron Trio; more recently he toured with Richie Cole and Five by Design. These days, Jay keeps busy with Red Planet, Framework, Firebell, Bronkow Vision, Dean Granros' Tall Tales, the Chris Lomheim Trio, and in support of a long list of area vocalists and instrumentalists. Jay released Long Ago on Igmod Records, has recorded with Bill Carrothers and on each of Gordon Johnson's Trios,  and has appeared with Karrin Allyson, Sarah Vaughan, Toots Thielmans, Sheila Jordan, and Kenny Werner, among a long list of sideman credits.
The Dunsmore Room in Crooners Lounge is located at 6161 NE Highway 65, just north of I-694 and about 15 minutes north of downtown Minneapolis in Fridley, MN. Reservations through Brown Paper Tickets at www.croonersloungemn.com