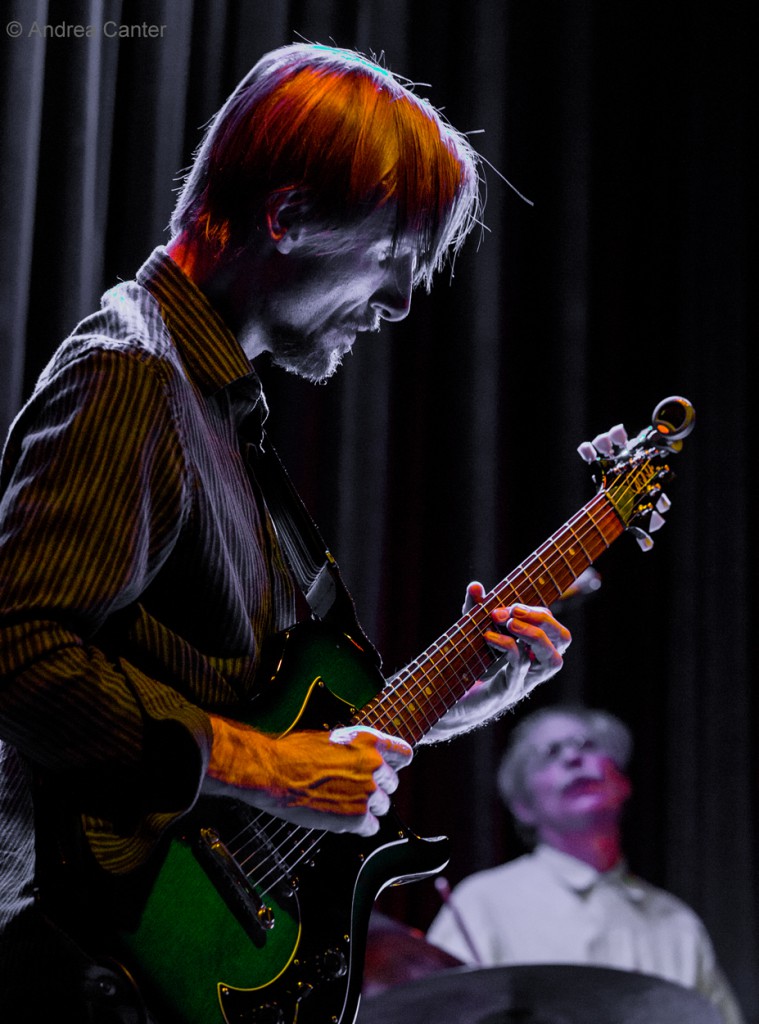 Veterans lead the way this weekend as Saturday Night Jazz at the Black Dog presents Steve Kimmel and Greg Byers in a vibes/cello duo followed by the Park Evans Quintet. First set begins at 7 pm, followed by the quintet at 8:30 pm. It's also First Friday open studio weekend in Lowertown, a good night to enjoy some art followed by some great jazz.
Steve Kimmel/Greg Byers Duo ( 7 pm)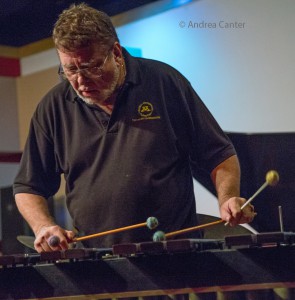 A veteran of the Twin Cities music scene, multi-instrumentalist Steve Kimmel ran the old Rainbow Gallery Jazz Club and handled bookings for the Loring Bar. He's also considered a "legend" of the U of  M West Bank, having performed with many of the area's blues and jazz artists including the Lamont Cranston Band. Steve has recently performed in a duo with bassist Margo Breivik, leads the Steve Kimmel Group, and led the Quo Vais ensemble with bassist/cellist Grey Byers and violinist Gary Schulte at Studio Z last week, part of the All Originals Jazz Series. For that gig Steve played drumset, vibes, piano and African percussion.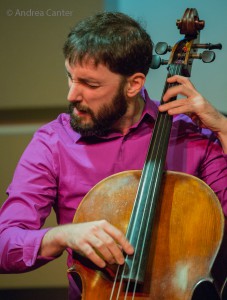 Greg Byers might be best known locally as an inventive cellist, but has actually mastered a number of string instruments. And he wants to play them all, at the same time.  So in 2013, the recent graduate of the master's degree program at McNally Smith College of Music found a way to musically clone himself, and with the help of a successful Kickstarter campaign, launched a tour of his project byerself, taking his music (composing, performing, producing, singing and songwriting) from the Twin Cities to Ohio, Ontario, the East Coast and Chicago. Greg started out studying cello as a toddler in Rochester, NY and later sought to bring the cello into jazz. As a student at the University of Miami, Greg wanted to major in "jazz cello," and after some unsuccessful negotiations with the college administration, Shelly Berg, Dean of the Frost School of Music, named Greg the university's first graduate as a jazz cellist. After a stint in LA, Greg came to the Twin Cities to attend McNally Smith. In addition to his "byerself" project, Greg currently performs with world music ensemble Axis Mundi, singer Raquel Sofia, jazz quintet Canadian Girlfriend, Rogue Tango, Tropical Zone Orchestra, Steve Kimmel's Quo Vadis, and more.
Park Evans Quintet (8:30 pm)
Led by eclectic guitarist Park Evans, this band includes Steve Kenny on FLUMPET™, Evan Benidt on saxophones, Ted Olsen on bass and Greg Schutte on drums.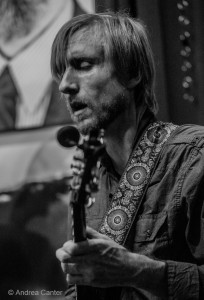 Park Evans grew up in Ithaca, NY where he studied classical guitar. Although he relocated to Minnesota to further his classical training, he found himself studying with jazz guitarists Kevin Daley and Dean Magraw, and was soon a integral part of the Twin Cities jazz scene. Performing in bands from rock to jazz to world music, Park's credits include Firebell, Parker Paisley, New Primatives, Radio in the Desert, and These Modern Socks. He also works with vocalists Katie Gearty and Sophia Shorai, guitarist Mike Michel and cellists Michelle Kinney and Jacquelline Ultan. Over his career, Park has performed with Elliot Humberto Kavee, John Scofied and Anthony Cox. He's released three recordings of his original music and is a first-call studio musician, as well as guitar instructor (Music Connection, Rymer-Hadley Center for the Arts, and Rogers School of Music).
Steve Kenny co-founded the Illicit Sextet after graduating from UW-River Falls. Among other projects, he led The Bastids and then Group 47 weekly at the Artists Quarter, and more recently at Jazz Central, the Icehouse, the Black Dog and more. Kenny received a Metropolitan Regional Arts Council grant to produce a 10-week series of "All Originals" jazz at Studio Z in summer 2014, continuing through 2016. In fall 2014, Steve launched the Saturday Night Jazz at the Black Dog series, and with Illicit Productions, assembled and released the Twin Cities Jazz Sampler, a collection of tracks from 13 area jazz ensembles. In early 2015, he inaugurated another weekly series, Friday Night Jazz at The Nicollet (now Thursday Night Jazz at Reverie) in south Minneapolis.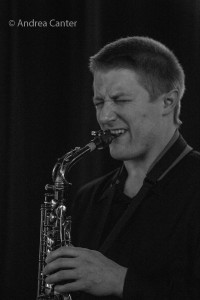 till a relative newcomer on the Twin Cities jazz scene, Evan Bendit studied at the University of Wisconsin-Eau Claire under Robert Baca, performing as lead alto and tenor saxophonist for the Grammy-nominated UWEC Jazz I. He was also Principal Alto for the UWEC Wind Ensemble. Since setting down jazz roots in Minneapolis, Evan has performed with Nachito Herrera, the Yohannes Tona Band, Bill Simenson Orchestra, Power of Ten, Soul Tight Committee, Darnell Davis and the Remnant and more. He's led bands at Jazz Central, the Black Dog and other venues.
Ted Olsen studied bass with Travis Schilling and Adam Linz. He graduated from St. Paul's Como Park High School in 2010 and went on to study composition at Luther College in Decorah, IA, finishing college studies at the University of Northern Colorado in spring 2015. In the Twin Cities, Ted has taught at the Twin Cities Jazz Workshop and has performed as leader and sideman at various venues including the Artists Quarter, Jazz Central, Black Dog and more, often in the company of Javi Santiago and Miguel Hurtado, Rodney Ruckus, the Minnesota Hard Bop Collective, and more.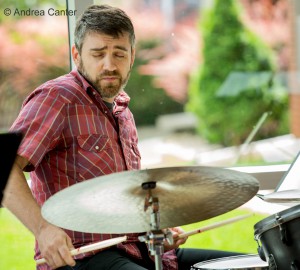 Greg Schutte is a drummer, producer, and sound designer who has as performed nationally and internationally with a wide variety of artists/groups, including: The Mickey Hart Band, Chastity Brown Band, Todd Clouser's A Love Electric, Cindi Lauper, The Hornheads, Jelloslave, Lori Line, Anthony Cox, Adam Meckler, Mary Louise Knutson, and many more. In 2010 Greg toured Iraq and Kuwait, performing for the US/Coalition Forces with singer/songwriter Keri Noble. From 2009-2013, Greg was commissioned to compose original music for Ananya Dance Theater, with premiers in Trinidad, Zimbabwe and Minneapolis. He toured with Ryan Bingham in summer 2016. Greg owns the Bathtub Shrine Studio in Northeast Minneapolis.
Saturday Night Jazz at the Black Dog takes place at 308 Prince Street, in the Northern Warehouse in St. Paul's Lowertown Arts District. No cover but tips appreciated to support the musicians and the series ($10 suggested). Full schedule at www.saturdaynightjazzattheblackdog.info