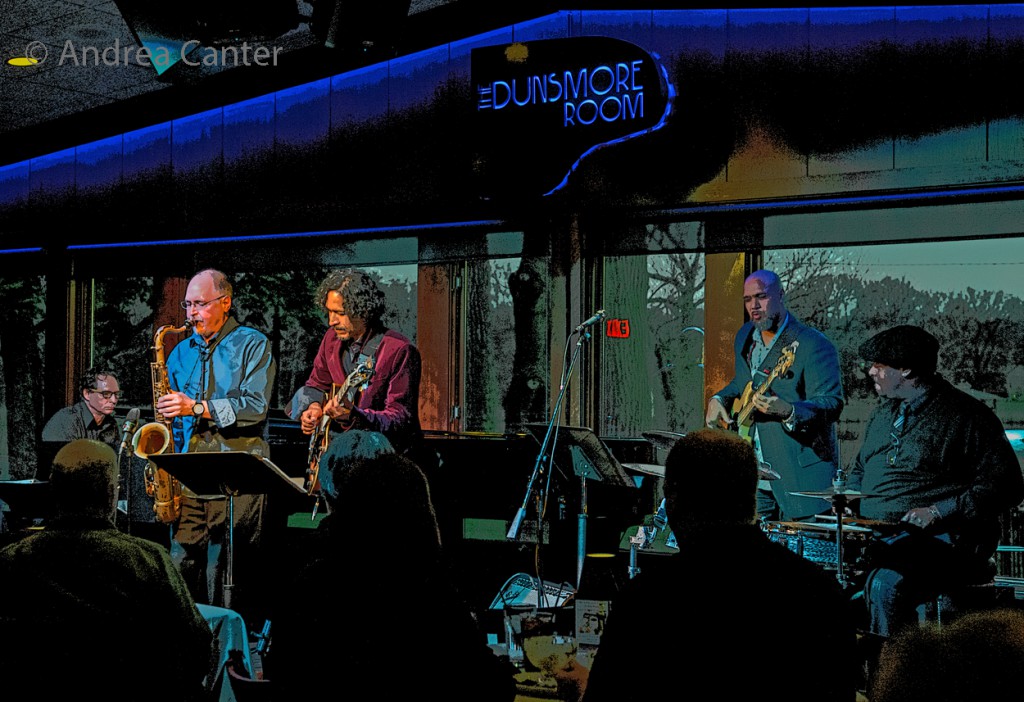 For a few years, Lima native guitarist/composer Andres Prado augmented the Twin Cities jazz and global music scene, becoming a favorite performer at the Artists Quarter, Dakota, KBEM Winter Jazz Festival and beyond, and teaching at McNally Smith College of Music. When he returned to Peru in 2008, he took much of the sounds of Peru with him. Two years ago, Prado came back for a ten-day residency in St. Paul, including a performance at the Twin Cities Jazz Festival. He's returned twice now in 2016 for performances with Minnesota cohorts, dubbed "Mississippi", at the Dunsmore Room in April and at the Dakota in October where Mississippi celebrated its debut recording.  Mississippi, which has performed in recent years as a quartet without the guitarist, includes Pete Whitman (saxophones), Peter Schimke (piano), Jeffrey Bailey (bass) and Kevin Washington (drums).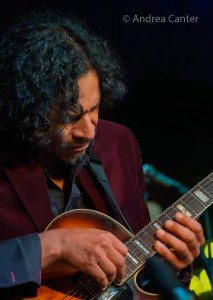 In his early 40s, Andres Prado brings to his music the influences of jazz and classical studies at conservatories in Lima (National Conservatoire of Music), Buenos Aires (Avellaneda School of Popular Music), and London (Trinity College of Music), yielding a wide-ranging repertoire rooted in the Andes and Amazon, from Creole waltzes to Afro-Peruvian grooves. During his post-graduate studies at Trinity in 2002, he garnered three prestigious awards—the Isabel Bond Gold Medal Award for best performer of the year, the Montagu Cleeve Guitar Prize for best guitarist, and the founders Prize for Excellence. Prado has taught Latin and jazz guitar at conservatories in both London and Peru over the past decade, as well as lecturing in Jazz Performance at McNally Smith in St. Paul.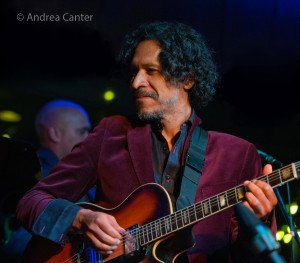 As a bandleader, his trio and other ensembles have appeared at jazz and music festivals in Peru, Argentina, and England; and on radio and television. Prado has also worked with such legends as Spyro Gyra, Jimmy Hamilton, and John Butler, worked on an American film examining religious music in South America, and headed the project "Sueños Festejos" (Celebration of Dreams), a fusion of indigenous and black Peruvian shamanist music with jazz. Notes Prado, "I am grateful to my culture. It has given me a lot of inspirations for my compositions."
Prado released three recordings on the Minnesota-based RPM Records label—Chinchano (classical Peruvian folk music),  Jazz Imagery (a collaboration with Peruvian master bassist and composer Enrique Luna), and Live at the Artists Quarter (2006). He was featured at the Lima International Jazz Festival where he was joined by Minnesota compatriots Jeff Bailey and Kevin Washington. As a guitar soloist, he represented Peru in the "International Guitar Festival of Lima" and has performed concerts arranged by the Anglo Peruvian Society, the Peruvian Embassy and the Apurimac Project in London.
During his stay in Minnesota, Prado assembled a dynamic quintet of Twin Cities' all-stars, including Pete Whitman (sax), Kevin Washington (drums), Jeff Bailey (bass) and Peter Schimke (piano), playing music ranging from Coltrane to Peruvian folk themes to his sweeping original compositions, all with a post bop sense of invention. Since Andres returned to Peru, the quintet has reunited at the Artists Quarter, McNally Smith College of Music, 2014 Twin Cities Jazz Festival, and most recently at the Dunsmore Room at Crooners Lounge.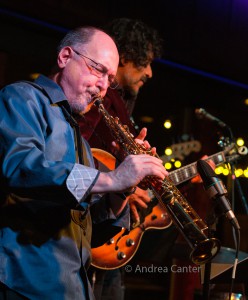 Veteran sax/flute performer, composer, and arranger Pete Whitman launched his career in Kansas City before moving on to jazz studies at North Texas State University. He toured internationally with the Glenn Miller Orchestra, moving to the Twin Cities in 1988. Pete's credits include performing with Randy Brecker, Jack McDuff, the Woody Herman Orchestra, Michael Feinstein, Rosemary Clooney, Curtis Fuller and Andres Prado. In addition to leading his X-Tet and smaller ensembles in the Twin Cities, Pete works regularly with the Jazz MN Orchestra, Laura Caviani Quartet, Bottomless Pit, and Mississippi. A dedicated educator, Whitman heads the Woodwind and Brass Department at St. Paul's McNally Smith College of Music.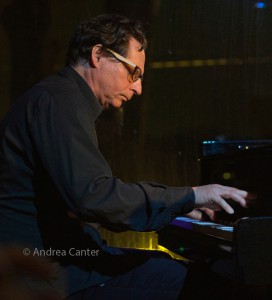 Pianist Peter Schimke is one of the area's most highly-touted talents. In addition to his frequent appearances with his trio, Mississippi, How Birds Work, and other area bands, Peter's resumé includes performances at Ronnie Scott's in London and co-producing, arranging and performing with Mark Murphy and Ben Sidran. Peter has also performed with Art Farmer, Frank Morgan, Anthony Cox, Danny Gottlieb, Mark Egan, and Estaire Godinez, among others, and released Duo with legendary saxman Irv Williams.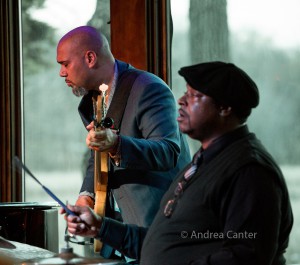 St. Paul native Jeff Bailey has played acoustic and electric bass with world-renowned artists including Jack McDuff, Terell Stafford, Bill Carrothers, Eric Gravatt, Dave Pietro, Hannibal Peterson, Fred Ho, Craig Taborn, and James Carter. A founding member of Motion Poets, Bailey has also released three CDs on the Lifescape label. In addition to Mississippi, his recent work has included the Atrium Jazz Ensemble led by Jeremy Walker.
Drummer Kevin Washington grew up surrounded by music in Detroit before moving to the Twin Cities, where he was a member of Moveable Feast, Jazz Is Now Orchestra, and Nachito Herrera's Puro Cubano, and where he currently performs with his own quintet and dad Donald's quartet, as well as Mississippi.
The New Recording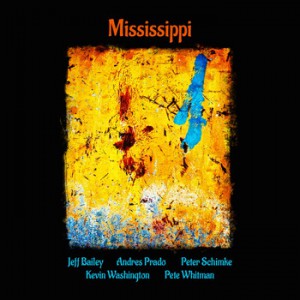 This self-titled album was recorded in 2014 at Essential Sessions Studios in St. Paul, now released on local label Shifting Paradigms Records, and includes compositions from each member of the quintet. Andres Prado's dancing Peruvian rhythms dominate the opening and closing tracks ("El Persequidor" and "Chincha"); Whitman's "Best Regards" evokes a compatible feeling of an African marketplace or Caribbean beach party, while Washington's "Air" starts with Whitman's bird-like flutters on soprano over Schimke's elegantly tinkling background, leading into a more joyful, soaring tune that hints at Latin colors. The remaining four tracks offer more graceful, songful collaborations, from the incantation-like beauty of Washington's "Sudden Moves" and the Charles Lloyd-ish "Sound of Water," an old favorite from Pete Whitman that offers an Americana-infused melody, to the inventive energy of Jeff Bailey's "Myth Makers," where Schimke suggests Craig Taborn in his rough-shod runs alternating with tinkling lyricism; Bailey meanwhile develops an ominous bass undercurrent. But it's Schimke's own "The Vow" that soars highest, if also most gently, his most elegant lines in tandem with the most impassioned from Prado; it's almost a duet save the supportive basslines and accents from percussion and soprano sax. In the end, Mississippi flows with beauty and power, blending folkloric and modern jazz elements from five artists who are equally successful as composers and performers.
CDs available from Shifting Paradigm Records (www.shiftingparadigmrecords.com).