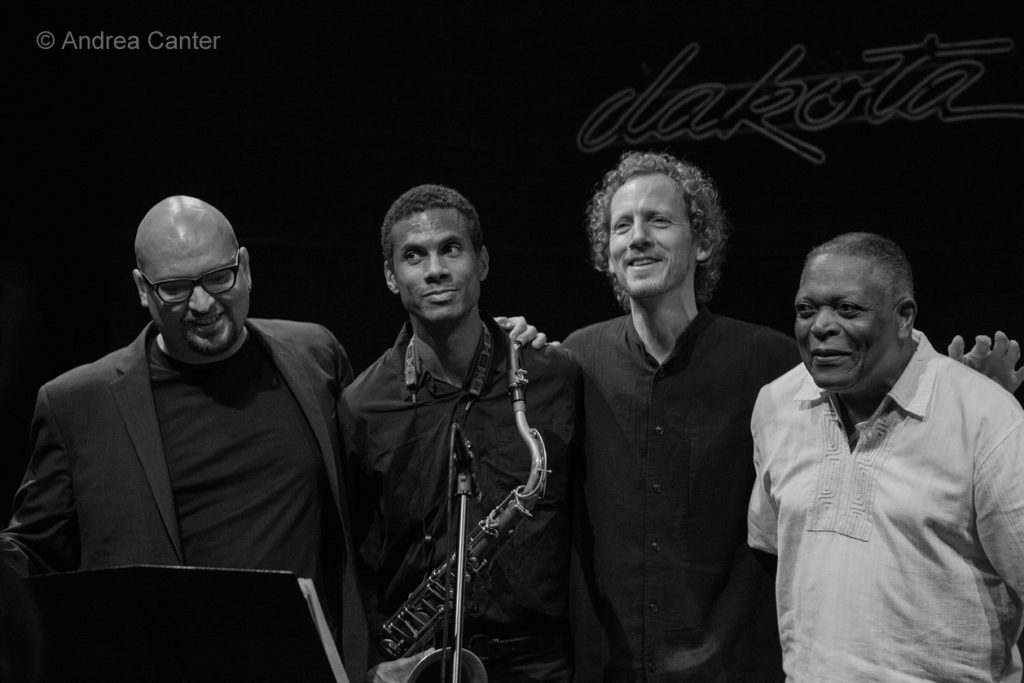 This fall is the SFJAZZ organization's fifth season in there new building. The organization is growing into the structure and experimenting with ideas and line-ups that fit. Randall Kline, the Artistic Director, has an enormous job to fill the place, day after day, almost every day of the year. Yet nothing can quite explain the brilliance of this new season start, and the way it has featured piano shows and pianists on a level we have really never experienced before.

It is worth noting that for the jazz center, the piano maybe the most perfect instrument for shows. And the talented pianists on the current jazz scene create a great bench for shows featuring the instrument. Pianos are perfect solo instruments. They can also be used in pairs to great effects. At this point in the history of the music, pianist have a very rich stylistic palette to draw from–the spirit of such greats as Erroll Garner, Oscar Peterson, Art Tatum, Bill Evans, Bud Powell, and Thelonious Monk loom large to inspire players. Greats such as McCoy Tyner, Keith Jarrett, Herbie Hancock, and Chick Corea, continue to perform and inspire. Then there is the new breed. The American Pianists Awards are now held annually, alternativing classical and jazz competitions to discover the best young American piano players. Recent winners include Sullivan Fortner (2015), Aaron Diehl (2011), Dan Tepfer (2007), Adam Birnbaum (2004), and Aaron Parks (2001).
On June 19th of this year, SFJAZZ produced a McCoy Tyner tribute show at Davies Symphony Hall. This show was not only a big hit with the audience and appeared completely sold out, it was a preview of the kind of pianistic fireworks that were soon to come. Chick Corea, Kenny Barron, Marcus Roberts, Benny Green, Geri Allen and Taylor Eigsti gave brief and stunning tributes. And each player reminded us that they could have created whole Tyner tribute shows on their own. There is simply no other instrument with such a list of masters. And this does not even include players outside of the US. For example, over the summer, SFJAZZ held a mini Cuban music festival, featuring pianists such as Gonzalo Rubalcaba, Fabian Almazan, Alfredo Rodriguez, Ian Melon, Harold Lopez-Nussa, and Ald Lopez-Gavilan.
Billy Hart Quartet With Ethan Iverson (September 15-16)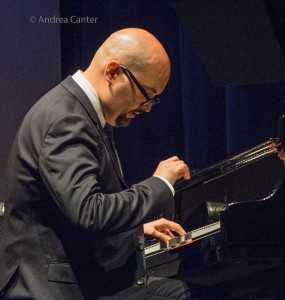 Which brings us to the current season. SFJAZZ opened with two guitarists, Pat Metheny and Julian Lage (reviewed in Jazz Police). But the pianists were soon to takeover and the first was part of a thrilling and unique group, The Billy Hart Quartet. Hart had been featured earlier in the year in an ambitious tribute at the Healdsburg Jazz Festival. But at the SFJAZZ show September 15-16 in the intimate Joe Henderson Lab, Hart played with a long-standing quartet that included Mark Turner on saxophone, Ben Street on bass, and always-exciting Ethan Iverson on piano.  Iverson is best known for his work with the always vibrant Bad Plus, and he fit perfectly with the roaring sound of this group. In a band that has been together for over ten years, it is remarkable that Iverson is emerging as a major piano force. His style ranges from one influenced by Paul Bley, Thelonious Monk, and even Keith Jarrett. And as demonstrated on three recordings on the European label ECM, the Billy Hart Quartet is one of the most disciplined and creative on the scene today. But it is Iverson's presence which seemed to shine. And this show pointed to some piano brilliance of a major kind coming up this season,  with two recent shows showcasing the piano as the instrument of the day.
Brad Mehldau's Highway Rider (October 6)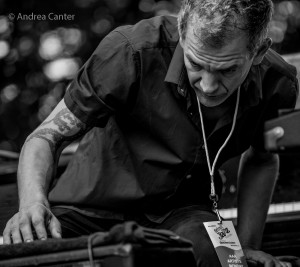 Brad Mehldau has played many times at SFJAZZ. But this show, recreating his epic Highway Rider (documented on a Nonesuch CD released in 2010), would demonstrate a unique and very unexpected display of compositional and performance brilliance. The CD was Mehldau's second collaboration with producer John Brion, who had also produced the 2002 album, Largo. The original recording featured saxophonist Joshua Redman, drummer Matt Chamberlain, and a chamber orchestra conducted by Dan Coleman. Bay Area stand-outs and members of Mehldau's long-standing trio, Larry Grenedier and Jeff Ballard, were also on hand. The SFJAZZ show featured the same players, but included drummer Mark Guiliana (playing together with Ballard and separately) and a wonderful orchestra of the San Francisco Conservatory "alumni." The Conservatory alumni orchestra participation was significant, and the SFJAZZ Center has announced a long-term collaboration between the two institutions.
The music of the show is not easy to describe, but certainly there hasn't been anything else quite like it. For starters, it seems tinged with classical tonalities in a very imagist pattern of woven sounds. It certainly seems influenced by the idea of a sound track, but not to a movie, but rather a serious drama or even opera. Redman's saxophone created the haunting lead that grounds the piece in a modernistic jazz feel, spiced with glimmers of Ornette Coleman, Coltrane and even the music of his father, Dewey Redman. The overall structure, as explained by Mehldau at the show, is that of a "heroic" journey, right out of the Odyssey, but in a contemporary setting. But what was significant, fascinating and intriguing was the restraint in the piano's voicings, almost to the point where Mehldau was revealing his satisfaction at being at a feast of musical banquets and his role as a master builder of a gorgeously melodic and moving tribute in sound. The audience was clearly greatly moved by the show. What they had witnessed was something so original, visually and sonically rich, and full of movement that there was a certain feeling of awe in people's faces. It was the kind of experience that demonstrates what is possible at the massive SFJAZZ Festival when an artist and his most important work are produced on a level melding the highest artistic and production standards.
Monk Tribute (October 10)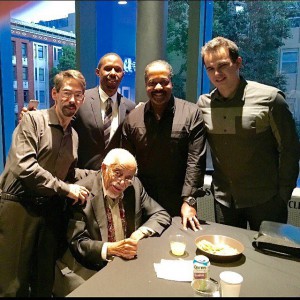 The second great piano show was at the opposite side of the music spectrum, billed as a Thelonious Monk tribute on Monk's birthday, October 10.  ExecutiveArtistic Director Randall Kline promised a possible "week" of Monk celebration, next year. But for now, we had to be satisfied with this absolute gold nugget of a show that brought together Eric Reed, Fred Hersch, and the legendary Barry Harris. Any jazz venue in the world may find it hard to top these pianists for musical bravado, imaginative interpretation, and just plain brilliance.
Reed started with a trio that included drummer Willie Jones III and bassist Mark Garrola. Reed greatly deserved to be on this date since he has recorded not one but three Monk tribute albums including, The Adventurous Monk, The Dancing Monk, and The Baddist Monk, as well as the album Blue Monk). Reed cruised through Monk tunes such as "Evidence," "Crepuscule With Nellie," "Bolivar Blues" and a Monk-inspired original, "Beurre Rouge." His style was both Monkish and full-out swing, including elements of ragtime, stride, and New Orleans jazz funk.
What followed was a stunning set by Fred Hersch on solo piano. Fred had an angular, abstract, highly original take on Monk tunes, which he said he includes in every one of his performances. He played "In Walked Bud," "Ask Me Now," and "Blue Monk."  Fred's style was not just spectacular, but highly engaging.
Next up was the jazz legend Barry Harris, now 86 years old. Originally from Detroit, Barry started performing at age four. In the 1970's Harris apparently lived with Monk at the Weehawken, New Jersey home of the Baronness Pannonica de Koenigswarter, who took care of the master during his last years. Harris played an original, "Looking Glass," that he also had played at Monk's funeral. He followed with "Ruby My Dear," "Off Minor," and "Round Midnight." The show closed with two pianos on stage, and a mini-set of tunes from Reed, Hersch and Harris. Needless to say, this was one of the greatest tribute concerts we have ever seen.
Piano is the king (or Queen in chess terms) of jazz because of its combination of melodic and rhythmic power. And this series of shows more than illustrated that we are living in an era when the pianists are at a musical peak like no other time since the golden age, when both swing and bop converged and jazz piano was at a pinnacle of genius.  SFJAZZ proved that by putting together these shows in their magnificent concert hall, this instrument can thrill like no other. May there be many more shows like this to come.