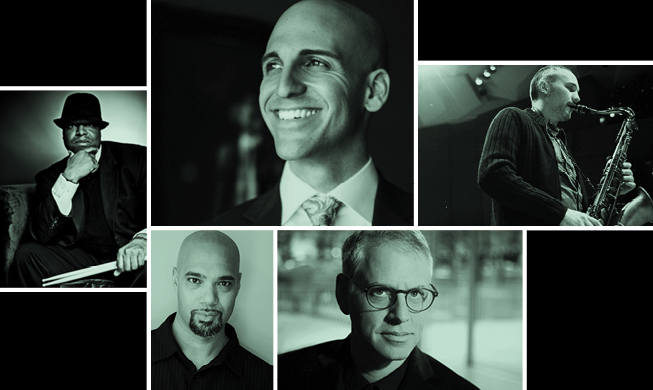 One of the gems of the Twin Cities jazz scene is the Jazz in the Target Atrium series, launched in late 2014 under the direction of local pianist and bandleader Jeremy Walker.  During the initial four-concert season, the series welcomed members of Jazz at Lincoln Center Orchestra, pianist David Berkman and trumpeter Ron Miles, along with stars of the Minnesota Opera in a world premiere performance of a suite composed by Walker and Anthony Cox. The second featured saxophonist Wessell "Warmdaddy" Anderson and the return of Ron Miles performing with the Atrium Jazz Ensemble, emphasizing original music and new arrangements that celebrate Minneapolis and the surrounding region. With the first two seasons a roaring success with mostly sold-out performances, Walker and the Atrium Jazz Ensemble return for a third season, launching on Friday, October 21 with a nod to "Ballads," and specifically the ballads of John Coltrane as immortalized on two recordings, John Coltrane and Johnny Hartman and Ballads. As will be true for all three concerts this season, the Atrium Jazz Ensemble will put local jazz artists in the spotlight, featuring Walker with Brandon Wozniak, Jeff Bailey and Kevin Washington on October 21.
Atrium Jazz Ensemble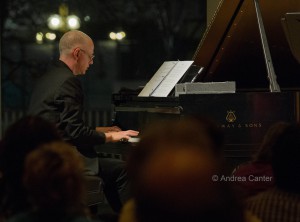 Minneapolis native Jeremy Walker (aka "Boot") started playing the saxophone at age ten, turning to jazz at age 14. After founding the short-lived Brilliant Corners club in 2003, he was named Best Local Impresario by City Pages; he also founded the nonprofit Jazz Is Now organization (and led its Nownet) and served as the first curator of the Dakota Late Night series. In 2005, when autoimmune disease (recently diagnosed as Lyme Disease) interfered with the saxophone, Walker immersed himself in the piano, studying with David Berkman and Frank Kimbrough via a Jerome Foundation Grant, and turning more deeply to composing. Walker spread his wings, moving to New York in 2009 where he quickly became an active participant in the jazz scene and explored new collaborations. He returned to the Twin Cities in 2012 to be closer to family, but has maintained his Big Apple connections.
With Duke Ellington as his key influence since his teens, Walker also notes that he admires Andrew Hill and Thelonious Monk. Improvising and composing are the yin and yang; "they need each other desperately," notes Walker. Walker led the Small City Trio, which released its debut recording, The Pumpkins Reunion, in 2010, as well as Boxcar, Bootet and Boot Camp. He was recruited to write a six-part blog for Walker Art Center and MnArtists.org, entitled "Jazz Is a Bastard," and has been a regular contributor to MnArtists.org. Over his career he has worked with such luminaries as Anthony Cox, Wessell "Warmdaddy" Anderson, Ted Nash, Matt Wilson, Vincent Gardner, Ron Miles, and Carei Thomas. He has also had collaborations with Alvin Ailey alumni, TU Dance, and Zenon Dance Company; composed commissions for Jackson State University (AL), North Dakota Jazz and Bethel University; and has written over 70 compositions for his ensembles. Jeremy's recent works include scoring Photographic Justice: The Corky Lee Story (release date 2013), and 7 Psalms, most recently performed during last season's Jazz in the Atrium series. Jeremy launched Jazz in the Target Atrium at Orchestra Hall in late 2014, now in its third season.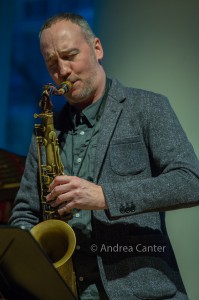 Saxman Brandon Wozniak previously lived and worked in New York City, toured with the Tommy Dorsey Orchestra, and earned his BA from Indiana University under the tutelage of the late David Baker. Since arriving in the Twin Cities in 2006, he has performed with local bands including the Atlantis Quartet, Red Five, Dave King Trucking Company, the Adam Meckler Quintet, the Bryan Nichols Quintet, Zacc Harris Quartet, and Vector Families; and in varying combinations with Adam Linz, Billy Peterson, Dean Magraw, Kenny Horst, Zacc Harris, Steve Kenny and more. Brandon has performed with the Atrium Jazz Ensemble since it's launch in the opening season.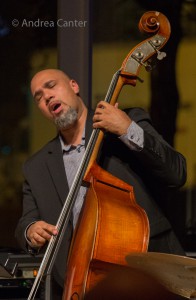 Jeff Bailey is well regarded as a bassist, composer, teacher and producer. He has performed with such local and international stars as Captain Jack McDuff, Craig Taborn, James Carter, Nachito Herrera, Eric Gravatt, Rodney Jones, Dave King, Brian Lynch, Wessel Anderson, Andrés Prado, Doug Little, James Moody, Ellen Lease and Pat Moriarty.  Beyond jazz, Jeff has also toured and performed with Keri Noble, Joey McIntyre (NKOTB), Tommy Barbarella (Prince), Charles Lazarus (Minnesota Orchestra), Reverend Billy Steele and more. Jeff has also received accolades for producing a Minnesota Music Award-winning CD for Alicia Wiley, received a Best of the Twin Cities Award as a founding member of Moveable Feast, and a Minnesota Music Award nomination for best Bass Player of the Year.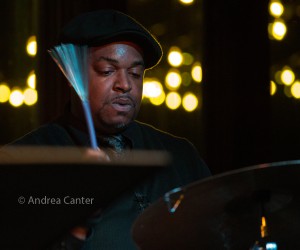 In his late 30s, drummer Kevin Washington already has nearly three decades of professional experience, from stages in Detroit to New York to the Twin Cities. A dedicated performer, composer and educator, Kevin was born in Detroit, the son of jazz artists/teachers Faye and Donald Washington, starting drums at age 4. At thirteen, he moved with his family to the Twin Cities, and quickly became part of the local music community, spreading his talents across jazz, Latin, reggae and funk bands. Moving to New York to attend the New School in 1996, Kevin gained experience with Chico Freeman, Arnie Lawrence, Antonio Hart and James Carter, and taught rhythm at the Harlem School of the Arts. Since returning to the Twin Cities, Kevin has been in high demand to support such national touring artists as Steve Slagle, Dave Stryker, the late David Fathead Newman, Rodney Jones and James Carter; has played with Moveable Feast, Doug Little, the Heptones, Nachito Herrera, Bruce Henry, Andres Prado, and Jazz Is Now!, as well as leading his own bands.
Rodolfo Nieto sports a seductive and irresistible bass-baritone described as "exotic and beautiful." A Chicago native now based in the Twin Cities, Rodolfo has performed in concert halls, schools and churches. He frequently appears with the Minnesota Opera, and has sung with the Cedar Rapids Opera Theater, Minnesota Concert Opera, Mankato Symphony Orchestra, Austin Symphony Orchestra, and at the Lakes Area Music Festival. He's also known fo rhis role of Gravitas in Eric Whitacre's musical, Paradise Lost: Shadow and Wings, which her premiered ten years ago and continues to play as the work evolves.
Ballads (October 21)
For this this meditation on the ballad, Walker drew inspiration from two of John Coltrane's greatest albums: John Coltrane and Johnny Hartman and his simply-titled Ballads. The Atrium Jazz Ensemble with guest vocalist Nieto digs into the Great American Songbook and ballads written by the Gershwins, Rodgers and Hart, Billy Strayhorn, and more.
The Rest of the Season
The remaining two concerts on the Jazz in the Target Atrium continue the focus on the music of Duke Ellington and John Coltrane:
February 17, 2017, Money Jungle Revisited. Bryan Nichols, Jeff Bailey and JT Bates re-examine the iconic Duke Ellington recording from 1962, Money Jungle, originally recorded with Charles Mingus on bass and Max Roach on drums.
April 28, When Duke Met Coltrane. Using Ellington and Coltrane as source material, Jeremy Walker leads the ensemble through the foundations of jazz– swing, blues and "communal good feeling." Chris Thomson is featured on saxophone. (Limited availability)
The Target Atrium is located in Orchestra Hall at 1111 Nicollet Mall in downtown Minneapolis. For ticket availability for this concert, contact Ticket Services at 612-371-5656 or 1-800-292-4141. Although technically sold out, tickets often become available at the last minute. Reserved tickets for the remaining two concerts strongly recommended well in advance.