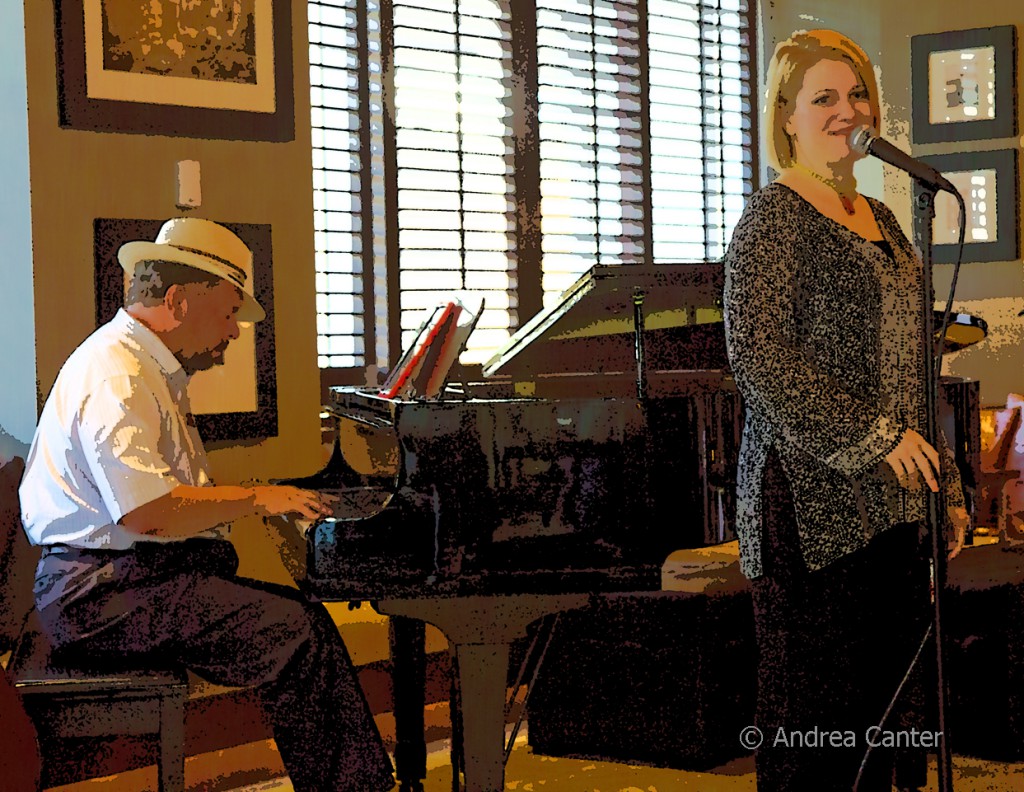 Louis Armstrong is without a doubt one of the founding fathers of jazz, and most often saluted for his talents as trumpeter and bandleader. But Louis was also one of the founding fathers of vocal jazz, a side of his artistry that is often overlooked. Leave it to Maud Hixson to salute Louis Armstrong, the singer. "Songs Louis Sang" featuring Maud and Rick Carlson is the next installment of the Jazz at St. Barney's concert series, set for Saturday, November 12, 7 pm at St. Barnabas Lutheran Church in Plymouth.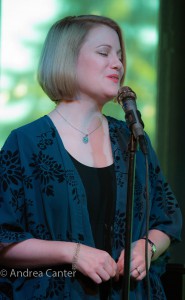 A St. Louis Park native, Maud Hixson was named Best New Voice at the 2003 KBEM Winter Jazz Festival.  A few years later, she participated in the famed Cabaret Conference at Yale University, opening the door to a project funded through grants from the Minnesota Arts Board—a solo cabaret show, Mickey and Maud: The Songs of Michael (Mickey) Leonard, presented in December 2008 at New York City's oldest cabaret, the Duplex. The music was captured on her 2013 release, Don't Let a Good Thing Get Away, named one of the year's top local recordings by the Star Tribune's Critics Tally.  Since her first years singing in Twin Cities clubs, often in duo with vocalist Arne Fogel, she has co-founded the continental jazz sextet French 75 with clarinetist Tony Balluff, appeared at the Guthrie Theater (with vocalist Erin Schwab) in the Noel Coward revue Coward's Women, and appeared in multiple theater productions with Arne Fogel (including the popular Crosby-Clooney Story). In New York City, Maud has performed in a Mickey Leonard tribute at Manhattan's Metropolitan Room; performed with Sir Richard Rodney Bennett on the long-running Midtown at Midday concert series at St. Peter's in Manhattan; participated in a gala revue at Rose Hall (Jazz at Lincoln Center) for the New York Cabaret Convention; performed her Skyscraper Wits, a tribute to the great songwriters, in New York and London;  and recently returned to Rose Hall in a tribute to singer Sylvia Syms, hosted by Rex Reed and presented by the Mabel Mercer Foundation. With Rick Carlson she has also presented The Cole Effect (tribute to Cole Porter) and Bad for Each Other: A Bent Valentine. Last weekend at the Bloomington Black Box Theater, Maud and Rick performed a new show, What Judy Means to Jazz, a salute to Judy Garland.
Maud is the recipient of three Artist Initiative Grants from the Minnesota State Arts Board, including one for 2017 to develop new big band arrangements with the Wolverines, and also received a 2015 Next Step Grant from the McKnight Foundation. In addition to the Mickey Leonard project, she has released a duo recording with Arne Fogel, Let's Not Be Sensible (2005), a duo CD with husband Rick Carlson, Love's Refrain (2007), and her 2016 project, Listening For Your Song, a set of songs associated with the Betsy-Tacey books by Maud Hart Lovelace. Maud continues to perform at venues throughout the Twin Cities, including appearances at Crooners Lounge, and will be on stage at Park Square Theater next month in The Soul of Gershwin.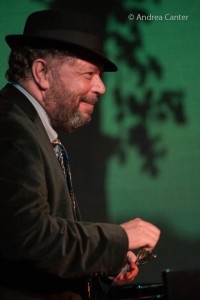 Since 1980, Rick Carlson has held the piano chair for the Wolverines Jazz Band and Trio. And throughout the past 30+ years, he also has headed his own quartet and has been a favorite accompanist for area vocalists. Rick first learned trumpet from his father, and initially resisted learning the piano when given lessons at age 12. Ultimately he taught himself to play by listening to the canons of Count Basie and Duke Ellington. In addition to his role with the Wolverines, Rick plays with the Twin Cities Seven; has opened for Rosemary Clooney; backed Kathryn Crosby, Wynton Marsalis, and Butch Miles; has recorded and/or played with Charmin Michelle, Sue Tucker, Arne Fogel, Judi Donaghy, Nichola Miller and wife Maud Hixson. His projects have included holding the keyboard duties for two Twin Cities Jazz Society "Jazz From J to Z" concerts—"My Shining Hour" (tribute to Harold Arlen) starring the late Christine Rosholt, and his "Keepers of the Basie Flame" revue featuring seven of the area's top vocalists; he's served as pianist/arranger/music director for a number of productions, including the Legends series at the Capri Theater, Coward's Women at the Guthrie and Evan Christopher's Clarinet Road at the Hopkins Center for the Arts. More recently he has performed with Steve Pikal as well as Maud on the Jazz @St. Barney's concert series, and was frequently heard at Parma 8200. He's appeared on numerous recordings with Twin Cities musicians, including several releases with the Wolverines, Nichola Miller's Thou Swingeth, and Doug Haining's Last Man Swinging. With Maud, he released the duo CD, Love's Refrain and arranged all the music on her Listening for Your Song.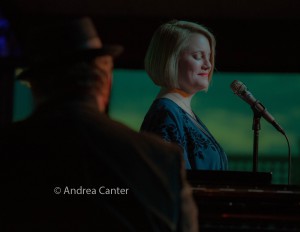 Throughout her career, Maud has explored great songs and songwriters –familiar, forgotten or virtually unknown, largely from the 1920s-40s. "Since Armstrong is so well-known as a jazz pioneer and rightfully so as a trumpet player, people often overlook the fact that he was also groundbreaking as a jazz singer," notes Maud. "He recorded the first wordless vocal improvisations that we now know as scat. He made many jazz standards his own, and I will be sharing such gems as 'A Kiss To Build A Dream On' and 'La Vie En Rose' as I share the words of many who loved him as well as his own recollections."
Jazz at St Barney's is held in the St. Barnabas Art Center of the St. Barnabas Lutheran Church in Plymouth, 15600 Old Rockford Road in Plymouth. Tickets at the door, $10.