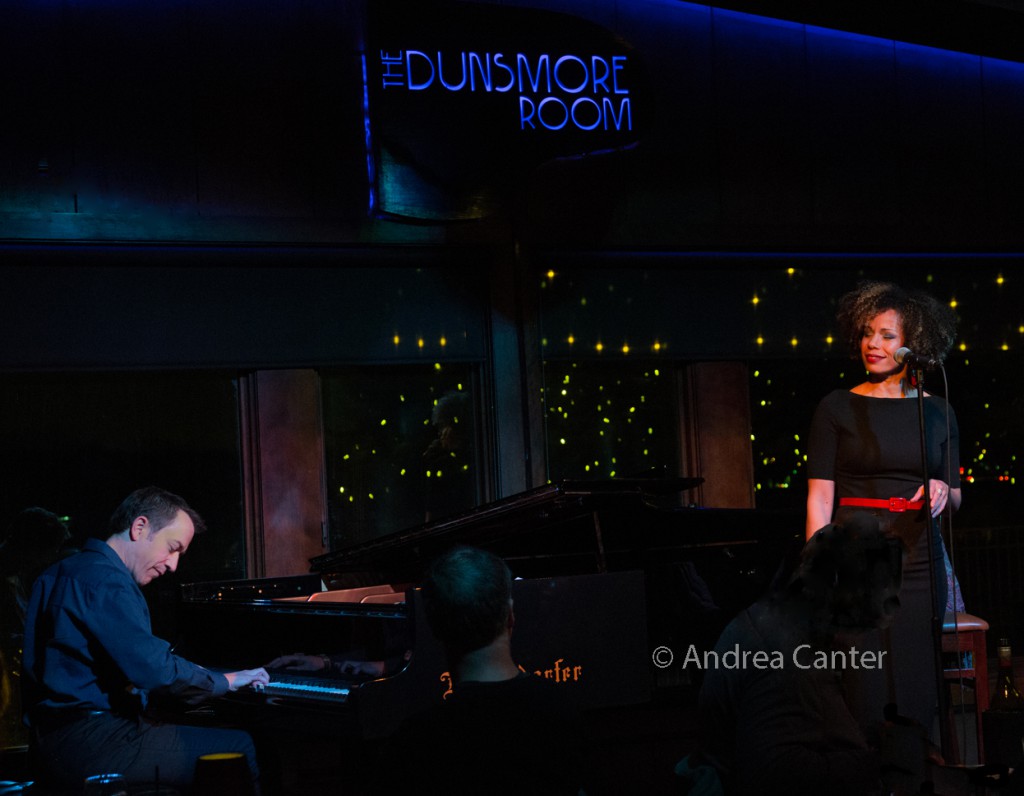 "…not only a superb technician and improviser, but also above and beyond this, a composer and conceptualist who can maintain the overall line and the DNA of the song in everything he plays. A musician's musician."  —Sting
"Gillian Margot is a singer whose voice has clarity, heft, a whole spectrum of color, and body — qualities that might seem to be at odds with each other, but which merge into an expressive and agile whole." — John Adamian, Hartford Courant
With his highly regarded discography, unique compositions, and acclaimed performances in a variety of configurations, Grammy-winning pianist Geoffrey Keezer commands the attention typically reserved for the living legends of jazz. Whether recording with jazzy chanteuses Diana Krall or Dianne Reeves, touring with trumpet king Chris Botti, or collaborating with pop icon Sting, star bassist Christian McBride or vibes master Joe Locke, Geoffrey "has more than enough virtuosity and sheer musical wit and intelligence to weave all of his apparently disparate strands of influence into an original and compelling whole" (Time Magazine). An Eau Claire, WI native who grew up playing around the Twin Cities, Geoffrey returns to the Dunsmore Room at Crooners Lounge on Sunday, November 27, again in the fine company of vocalist Gillian Margot.
Geoffrey Keezer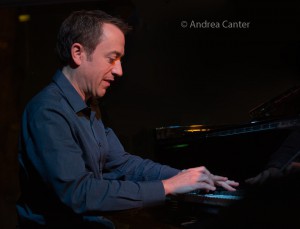 Geoffrey Keezer was playing in jazz clubs (including the Dakota) as a teenager. In his first year at the Berklee College of Music, Geoffrey caught the ear of the late James Williams, who brought the young pianist to the attention of Sunnyside Records, yielding his debut releases, Waiting in the Wings (1989) and Curveball (1990). At only 18, Keezer traded college for the last edition of Art Blakey's Jazz Messengers, appearing on Blakey's 1990 release, One for All.
Other hallmarks of Geoffrey's early career included touring in the early 1990s with veteran pianists James Williams, Mulgrew Miller, Donald Brown, and Harold Mabern in the Contemporary Piano Ensemble, and as a member of the "Three Musicians" with saxophonist Joshua Redman and bassist Christian McBride. As his career matured, Keezer added to his list of recordings and collaborations with equal speed, releasing Here and Now (Blue Note 1991), World Music (DIW/Columbia, 1992), Other Spheres (DIW, 1993), Trio (Sackville, 1993), Turn Up the Quiet (Columbia, 1998) with Diana Krall, Joshua Redman and Christian McBride, and the solo Zero One (Dreyfus, 1999). Throughout the 90s, Geoffrey played and recorded with the likes of Art Farmer, Benny Golson, Gerry Mulligan, Roy Hargrove, Terence Blanchard, J. J. Johnson, George Coleman, Donald Harrison, Bobby Watson, and The Mingus Dynasty. One of his most significant employers in the late 90s was the late Ray Brown.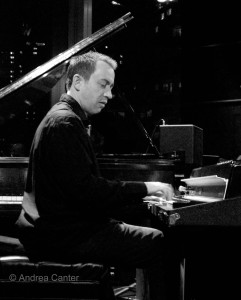 Keezer's work in the new century has underscored his diverse and global interests, working across jazz, classical, rock and world music traditions, living a while in Japan before relocating to San Diego. His Sublime (MaxJazz, 2003) is a series of duets  (with Kenny Barron, Chick Corea, Benny Green and Mulgrew Miller); Wildcrafted (MaxJazz, 2005) was recorded live at the Dakota Jazz Club with Keezer's trio (Matt Clohesy and Terreon Gully). But Geoffrey has also turned his attention beyond American jazz idioms with projects based on the folk roots of Hawai'i (Falling Up, MaxJazz, 2003, with slack-key guitarist Keola Beamer), Okinawa's Ryukyu Islands (Yasukatsu Oshima with Geoffrey Keezer, JVC Victor 2007), and Afro-Peruvian influences for the original music of his Grammy-nominated (Best Latin Jazz Album) Áurea (ArtistShare, 2009). Collaborations with David Sanborn, Joe Locke (The Joe Locke/Geoffrey Keezer Group), and with Locke and Tim Garland (Storms/Nocturnes) have yielded additional tours and recordings. And further expanding his artistic palette, Keezer worked in duo with the late guitar master Jim Hall (Free Association, ArtistShare 2006) and with Canadian electronica composer Mary Ancheta as Montre Echo (The Near Forever, 2009).
More recently he has toured with Sting, David Sanborn, Chris Botti, Joe Locke, Christian McBride, and Dianne Reeves; and recorded with vocalist Denise Donatelli on projects garnering three GRAMMY® nominations.  Perhaps the most exciting turn in Geoffrey's career is his recent focus on solo piano and his first solo release in thirteen years, Heart of the Piano (2013, Motema Records), redefining solo jazz piano as a personal and interactive showcase of melody, energy and groove. And still he also continues as a vocalist's best friend, his most recent release a duo masterpiece with Kendra Shank, Half Moon: Live in New York (2016, Ride Symbol Records).
Now in his mid-40s, Geoffrey Keezer brings a singular style of intellectually abstract lyricism woven over exotically complex rhythms and harmonies that makes him one of the most sought-after artists on the modern jazz scene. Regardless of the nature of his projects, from solo to duo to quartet, from bandleader to big band, from post bop jazz to electronica to global fusion, from composer to arranger, Geoffrey delivers music from the heart of the piano to the ear–and heart–of the listener.
Gillian Margot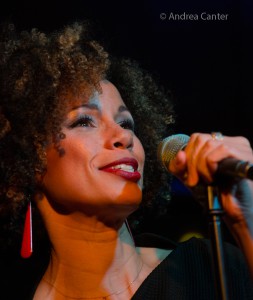 Trained as a vocalist, multi-instrumentalist and dancer, Gillian Margot is comfortable crossing genres from jazz to R&B to pop.  A native of Toronto, she studied under a generation of jazz legends including Oscar Peterson, Freddy Cole, Carol Welsman, and Norman Simmons.  Her international experience includes performances with Sting, Kathleen Battle, Kevin Mahogany, Jeremy Pelt, Robert Glasper, and Geoffrey Keezer, as well as conductors Wayne Marshall (London Philharmonic) and Jukka-Pekka Saraste (Toronto Symphony Orchestra).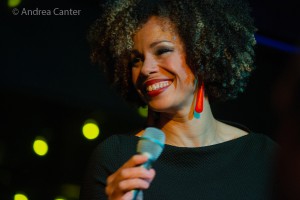 In 2010, Gillian independently released the live album, A Pink-Filled Sky, with her chamber project, the Gillian Margot Trio. An acoustic collaboration of voice, piano and double bass, the album features a a range of original contemporary jazz that reveals hints of Margot's classical training and improvisational tendencies. Her latest album, Black Butterfly, was released in December 2015, and produced by trumpeter master Jeremy Pelt. Blending Songbook standards, blues, hip-hop, original jazz and covers of Curtis Mayfield, Joni Mitchell, Nina Simone, Bobby Caldwell and English rockers, Black Butterfly is Margot's first solo release and first recording on HiPNOTIC Records, and features an impressive New York cast with Anthony Wonsey on keyboards, Richie Goods on bass, Kendrick Scott on drums, Freddie Bryant on guitar, Jeremy Pelt on trumpet, and Roxy Coss on soprano sax and bass clarinet.
Gillian is currently touring in solo, duo (with Geoffrey Keezer) and with her Black Butterfly Quartet.
Geoffrey and Gillian in the Dunsmore Room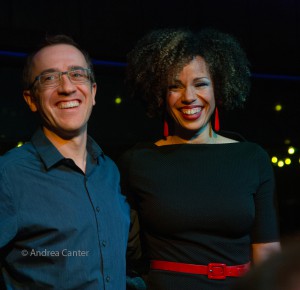 Just a few hours from Geoffrey's home town, the Dunsmore Room in Crooners Lounge– just north of downtown Minneapolis — offers an ideal intimate listening space (along with a nine-foot Steinway D grand) to enjoy piano and voice. Fresh off a duo tour of Mexico, the pair promises a night of duets and "a bunch of new tunes." If their spring 2016 debut in the Dunsmore Room is any indication, this will be a very special evening of music from a very special pair of artists.
The Dunsmore Room in Crooners Lounge is located at 6161 Highway 65 NE in Fridley, MN, just north of I-694 and about 20 minutes northeast of downtown Minneapolis. Tickets $25-35, dinner package available. Reservations strongly recommended at www.croonersloungemn.com