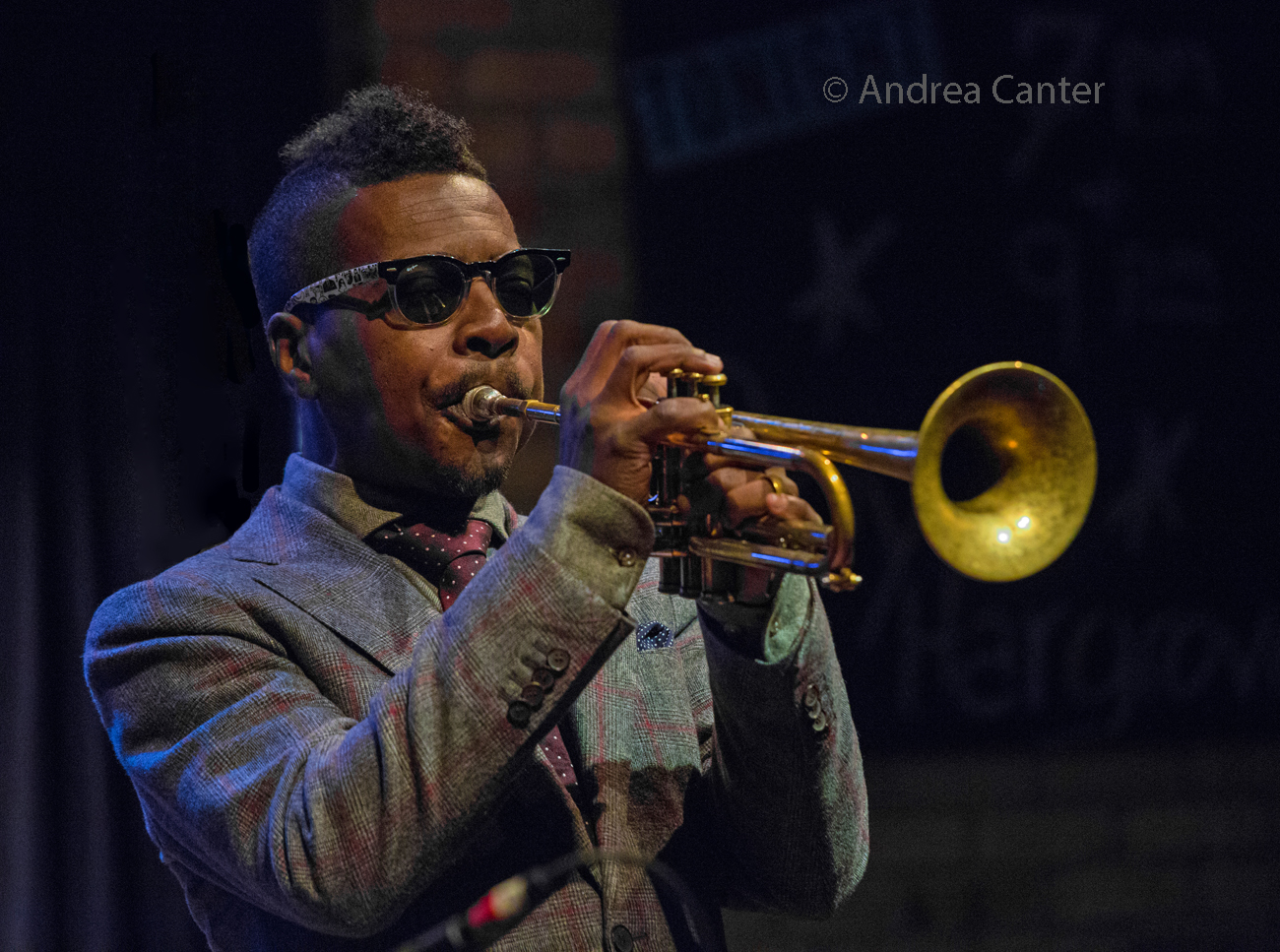 "His contributions help tie jazz to hip-hop and R&B, reinforcing the perception that jazz is, perhaps, America's last truly adventurous musical genre, one capable of addressing what is transpiring in the present while also honoring what has come before." –Preston Jones, Observer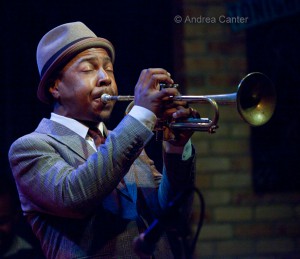 After Wynton Marsalis, Roy Hargrove is probably the best known trumpeter on the planet today. At 47, his output as a recording artist (14 sessions as leader) is almost as remarkable as his chops. His fusiony project, RH Factor, created a lot of buzz by merging R&B and hip-hop mainstream with jazz, but his efforts with his renowned quintet are decidedly more Dizzy than Ice-T. NPR stated that  "when he's on the road touring with his quintet, he's treating audiences to some of the greatest, hardest-swinging bebop in the world." And as noted by Christopher Jones following a Hargrove Quintet performance in Seattle, this is "straightforward, no-nonsense modern jazz…with integrity and conviction." Hargrove brings that conviction – along with his quintet—to the Dakota in Minneapolis for his annual engagement, January 18-19, with very special guest, multi-Grammy-nominated vocalist Roberta Gambarini.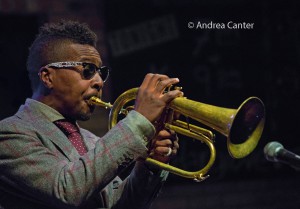 Inspired by gospel, R&B and funk while growing up in Waco, Texas, Roy Hargrove was a trumpet prodigy, already working with Frank Morgan and "discovered" by Wynton Marsalis before he finished high school at the Booker T. Washington School for the Performing Arts in Dallas. Later he dropped his studies at Berklee in Boston to move to New York, enroll at the New School, and concentrate on his career as leader, sideman and major label recording artist. In addition to the funky RH Factor, he has explored Afro Cuban rhythms, pop, and, above all, eclectic, straight ahead jazz, in the highly acclaimed company of Herbie Hancock, Michael Brecker, and the Dizzy Gillespie All Star Band, as well as with his own Quintet. The Roy Hargrove Quintet released Nothing Serious on Verve in 2006 and the aptly titled Ear Food in 2008. In 2009, Roy gathered a big band for the highly praised Emergence (Groovin High), his most recent release. Roy has received two Grammy Awards to date: His Cuban-based band Crisol (with piano legend Jesus "Chucho" Valdes and drummer Horatio "El Negro" Hernandez) won the Best Latin Jazz Performance Grammy in 1997, and Directions in Music (with Herbie Hancock and Michael Brecker) won Best Instrumental Jazz Album in 2002. Despite his apparently hiatus from recording his own bands, Hargrove has been busy recording with the likes of Marcus Miller, Angelique Kidjo, Cyrille Aimee and D'Angelo.
Hargrove is one of the all-too-rare jazz artists of his generation who never fails to deliver the goods at full throttle, regardless of the audience or venue. His current quintet embodies all of the elements that make live jazz live and irreplaceable regardless of technology—they play in the moment, and each moment as if it was the only moment in time. For a number of years, the Roy Hargrove Quintet has included Justin Robinson (reeds), Sullivan Fortner (piano), Ameen Saleem (bass) and Quincy Phillips (drums), a high energy, interactive, soulful collaboration.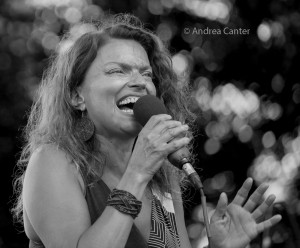 A native of Turin, Italy, Roberta Gambarini grew up listening to music and her father's saxophone. She was in fact named after the Jerome Kern song "Roberta." Her parents took her to see visiting American jazz artists and she heard their records of Billie Holiday, Ella Fitzgerald, Sarah Vaughan, Dizzy Gillespie, Charlie Parker and more. She began clarinet studies at age 12, making her debut as a vocalist at 17 in area jazz clubs. She gained further experience and acclaim after moving to Milan, then relocated to Boston to attend the New England Conservatory of Music in 1998. After finishing third (to the late Teri Thornton and runner-up Jane Monheit) in the Thelonious Monk International Jazz Vocal Competition only a few weeks later, she began to get more attention, passed on further studies at NEC and relocated to New York where she became a protégé of Benny Carter and later James Moody. She went on to perform with such established artists as James Moody, David Fathead Newman, Herbie Hancock, Ron Carter, Russell Malone, Michael Brecker, Christian McBride, Roy Hargrove and more. In 2004 she began a stint with the Dizzy Gillespie All Star Alumni Big Band Band, and within two more years was touring with her own trio. Her success in reinterpreting the great solos of Dizzy Gillespie, Sonny Stitt and Sonny Rollins on her Grammy-nominated debut, Easy to Love (2006), prompted the late Hank Jones (her pianist on the album) to proclaim her as the "best new jazz vocalist to come along in 50 years."
Within three years, Roberta released two more highly regarded recordings, 2008's You Are There (again with the great Hank Jones), and 2009's So in Love, doubling as arranger in the company of some of today's leading instrumentalists, and garnering another Grammy nomination. Roberta also appeared on two big band releases in 2009, Roy Hargrove's Emergence (Groovin' High/Emarcy) and I'm BeBoppin' Too (Half Note Records) with the Dizzy Gillespie All-Star Big Band. She was awarded the 2009 Grand Prix du Jazz Vocal (France). Roberta performed at the 2016 Detroit Jazz Festival with legendary saxophonist Jimmy Heath.
The Dakota is located at 1010 Nicollet Mall in downtown Minneapolis. Two sets per night at 7 and 9:00 pm; www.dakotacooks.com