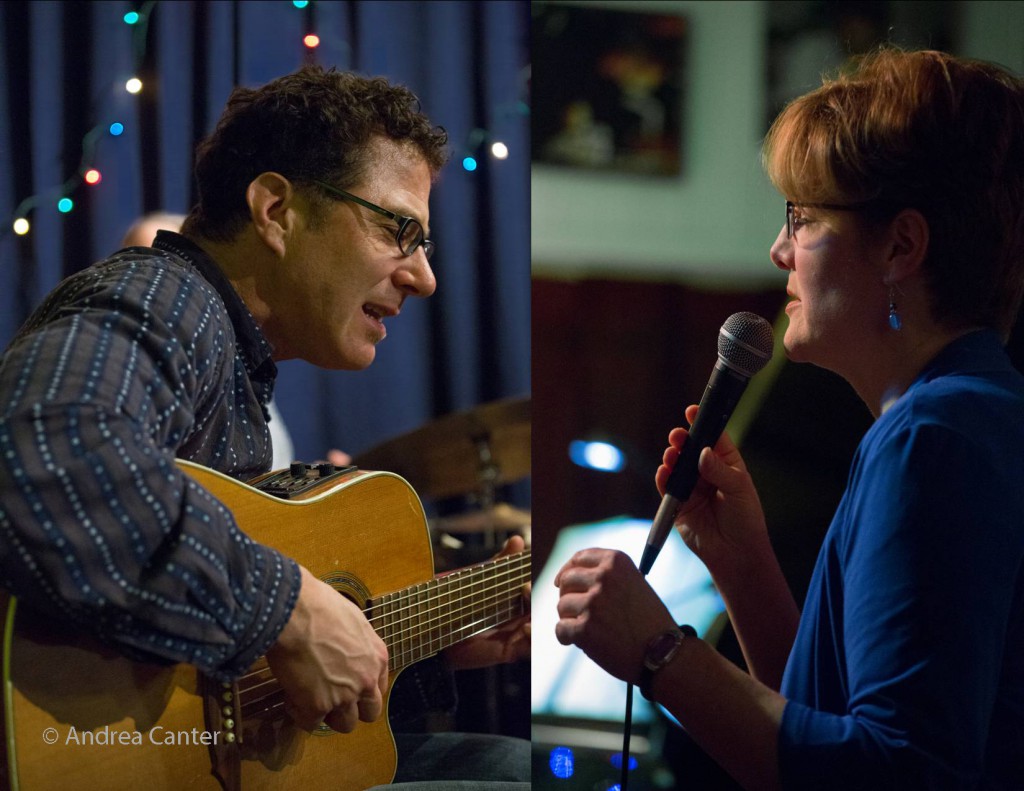 Both pianist Laura Caviani and guitarist Chris Olson have built reputations as two of the masters of jazz in the Twin Cities and beyond. Laura is renowned not only for her keyboard skills but also as a dedicated educator and far-ranging composer. Chris similarly tops the regional field of jazz guitarists, hosts a long-running monthly gig at the Black Dog, is one-third of the popular trio Framework, and also a veteran educator. So why is this duo performing on the January 19th installment of Vocal Jazz Night at Jazz Central Studios? And yes, they do plan to sing– both of them!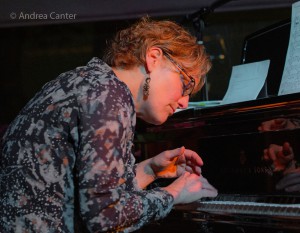 Raised in the Midwest where she studied trumpet as well as piano through high school, Laura Caviani received a Bachelor's of Music in Composition from Lawrence University in Appleton, WI, and a Masters of Music in Improvisation from the University of Michigan at Ann Arbor. Caviani is a veteran of nearly three decades of performing, recording and composing, including appearances with Toots Thielemans, Bob Mintzer, and Dave Liebman, and touring and recording with star vocalist Karrin Allyson. As a leader she now has five acclaimed recordings to her credit and a long list of supporting roles with local musicians. Projects include her tributes to Horace Silver, Mary Lou Williams and Thelonious Monk; Soul Café with guitarist Steve Blons and saxman Brad Holden; Pete Whitman's Xtet; and her cross-genre Alec Wilder project. In spring 2011, she collaborated with Prudence Johnson, Joan Griffith and other area composers to create "A Girl Named Vincent," setting the poems of a young Edna St. Vincent Millay to music for both live performance and recording. And more recently she has presented "From Bach to Bop" – jazz arrangements of favorite classical works– at a number of venues including the Artists Quarter, Hopkins Center for the Arts, and Jazz @St. Barneys. Laura made her debut as a vocalist a few years ago at Jazz Central.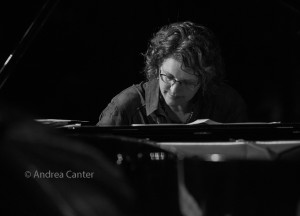 Laura's latest releases include Sambanova (with Joan Griffith), mostly original works drawing from the traditions of Brazil; another set of Brazilian influenced songs, Circle of the Dance; and a 2013 remake of a holiday album, Holly, Jolly and Jazzy with Gordy Johnson and Joe Pulice. Laura currently directs big bands at Carleton College in Northfield and teaches at MacPhail Center for Music, McNally Smith College of Music, and Shell Lakes Arts Center.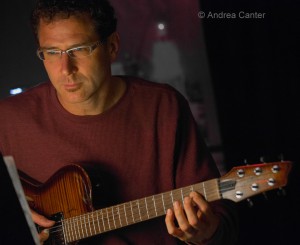 Chris Olson is a dedicated jazz educator as well as performer. Since earning a master's degree in jazz studies/performance from the University of North Texas, he's taught guitar, jazz history and improvisation as well as directing jazz ensembles at UW-Stevens Point (where he earned his undergraduate degree), Wausau Conservatory of Music, UW-Marathon County, and Inver Hills Community College. Currently on the guitar faculty at McNally/Smith College in St. Paul, he also teaches guitar lessons and jazz combos at the MacPhail Center for Music and summer programs at the Shell Lake (WI) Arts Center; he serves on the Board of the Minnesota Guitar Society. Chris has performed with Bob Mintzer, Louis Bellson, Terry Gibbs, Ira Sullivan, and Bobby Vinton, and has appeared frequently at the Black Dog, heading his monthly "Chris Olson Project" as well as performing in other ensembles such as Framework.
While both Laura and Chris are well-known instrumentalists, they both sing as well, talents they have seldom displayed until recently. "We go way back," notes Laura "as we both started teaching at UW–Stevens Point 25 years ago!! We will both be singing and playing. This is a rare treat!" And it will be a treat as Jazz Central presents this duo on Vocal Jazz Night!
Jazz Central Studios is located at 407 Central Av SE (Minneapolis), in the lower level. This nonprofit performance and teaching space presents music at least five nights per week, with Vocal Jazz Night every Thursday at 8 pm. Donations ($10; $5 students with ID) requested to support the venue and performers. All ages welcome. Full schedule at http://jazzcentralstudios.org