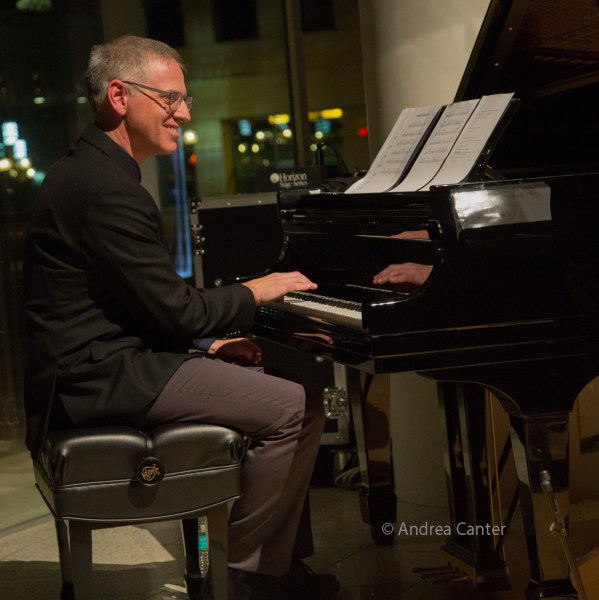 © Andrea Canter
Renowned composer, pianist and bandleader Jeremy Walker brings his Songtet to Vieux Carre' in downtown St Paul on February 15 (8 pm). An ensemble devoted to great songs–from the Great American Songbook to Bob Dylan to Walker originals, Songtet features Walker's usual rhythm section partners, bassist Jeff Brueske and drummer Tim Zhorne, along with vocalist Jason Harms. These musicians formed to core of Walker's presentation of his Seven Psalms, most recently performed at Orchestra Hall.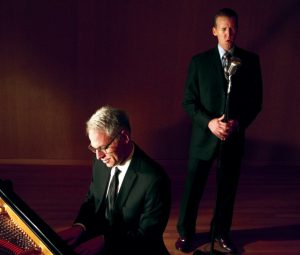 Minneapolis native Jeremy Walker (aka "Boot") started playing the saxophone at age ten, turning to jazz at age 14. After founding the short-lived Brilliant Corners club in 2003, he was named Best Local Impresario by City Pages; he also founded the nonprofit Jazz Is Now organization (and led its Nownet) and served as the first curator of the Dakota Late Night series. In 2005, when autoimmune disease (now diagnosed as Lyme Disease) interfered with the saxophone, Walker immersed himself in the piano, studying with David Berkman and Frank Kimbrough via a Jerome Foundation Grant, and turning more deeply to composing. Walker spread his wings, moving to New York in 2009 where he quickly became an active participant in the jazz scene and explored new collaborations. He returned to the Twin Cities in 2012 to be closer to his son, but has maintained his Big Apple connections.
With Duke Ellington as his key influence since his teens, Walker also notes that he admires Andrew Hill and Thelonious Monk. Improvising and composing are the yin and yang; "they need each other desperately," notes Walker. Walker has lead several ensembles in the Twin Cities and beyond, including Small City Trio, which released its debut recording, The Pumpkins Reunion, in 2010, as well as Boxcar, Bootet and Boot Camp. He was recruited to write a six-part blog for Walker Art Center and MnArtists.org, entitled "Jazz Is a Bastard," and has been a regular contributor to MnArtists.org. Jeremy's recent works include scoring Photographic Justice: The Corky Lee Story (release date 2013) and 7 Psalms, which has been performed at Bethel University and Orchestra Hall, as well as the music for Alma Gentil. In December 2014, Jeremy launched a new music series, Jazz in the Target Atrium at Orchestra Hall, which is now in its third season. He co-wrote Rage of Achilles with Anthony Cox, performed during last season's Jazz in the Target Atrium.
Jason Harms directs jazz ensembles at Bethel University, and provided the powerful vocal component of 7 Psalms. Jeff Brueske is a guitarist and bassist, heard weekly with pianist/vocalist JoAnn Funk in the Lobby Bar of the Saint Paul Hotel, in duo and trio settings with Jeremy Walker, and with area hotclub and swing ensembles including Sidewalk Cafe. Tim Zhorne has nearly four decades of experience performing on drums and percussion, playing with a long list of metro area musicians, and teaching for the past decade at Hosanna! Music Academy. Each of these artists has collaborated with Jeremy Walker during Jazz in the Target Atrium seasons.
Vieux-Carre' is located at 408 St Peter Street in downtown St Paul, in the lower level of the Hamm Building; http://vieux-carre.com. Cover for Jeremy Walker's Songtet is $6 (cash only).