In New Orleans we've used piano as a percussive instrument, as a groove keeper, as an instrument that carries the melody…it's important to keep that alive, to keep the grand piano on the stage. — Davell Crawford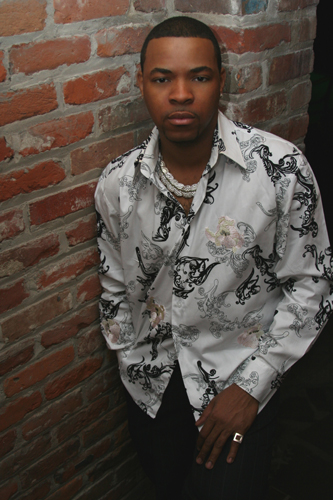 Just a month ago, "The Prince of New Orleans," aka pianist Davell Crawford, came to Minneapolis to pay tribute to his late mentor, Big easy legend Allen Toussaint. It's not a stretch to compare Crawford and Toussaint. Great pianists, composers, producers and songwriters from two different generations, both have contributed greatly to the culture, heritage and music of New Orleans, Louisiana, and American Roots music as a whole. Further, Toussaint was a family friend and mentor to Davell. Two sold-out shows at the Dakota in downtown Minneapolis were hardly enough! Now Crawford returns to the Dakota for two "encore" nights, February 16-17.
Performing professionally since the age of seven, Davell Crawford has experienced a wild ride as an entertainer. After a promising start to his career (opening for Etta James, playing with Lionel Hampton), Crawford lost literally everything in Hurricane Katrina, ultimately finding his way to New York where he was supported by the Jazz Foundation of America until he was able to resume performing and touring on his own. He now has toured the world, performing to sold-out audiences, and has been a committed advocate for the arts. While touring and recording, he's also taught in schools and presented masters classes and workshops about artistry and the importance of American Roots music – traditional jazz, gospel, funk and R&B. Cited as one of the few musicians committed to keeping the piano sounds of New Orleans alive, he is one of the most versatile and most documented pianists in America today. He has kept true to his Crescent City roots, while adding a little freshness and vitality of his own.
Crawford notes his allegiance to New Orleans and debt to Allen Toussaint:  "I was raised by a great community of artists and musicians in one of the greatest cities in the world. My community steered and groomed me greatly as a child. I grew up fully aware of my gift, the role that I'd been given to preserve our culture, and the importance of sharing it with the many audiences around the world that love us and our music. Allen Toussaint was very apparent at the earliest of my discoveries about the music and culture that I would one day represent. I started hanging around his studio after school at the age of 11. He never ran me away, never said stop coming around, nothing negative. He and staff at SeaSaint Studios provided a safe haven, sort of a get-away for me, a place where I could practice on my own with no disturbances. I can only assume that the graciousness of Allen Toussaint helped me immensely as a child. It helped develop and shape me into the musician I am today."
"Besides his legacy as one of the greatest songwriters and produces of our time he was also a family friend. Having known my grandfather, grandmother and many of my extended family members, it seems just as his music has always been present in my life, his physical presence has also been consistently there in some sort of way. I owe him much."
For these two encore nights at the Dakota, Davell Crawford will perform a solo tribute to his mentor. Several of Toussaint's songs included in the show will be "Let's Live," "Ruler of My Heart," "Get Out My Life Woman," "It's Raining," "Java," and "Southern Nights," among others.
"We must keep playing our music, Allen's music, American Roots music to those that are familiar with it, while introducing our musics in varied ways to a new and perhaps unfamiliar audience," notes Crawford.
Davell Crawford performs at 7 and 9 pm on February 16-17. The Dakota is located at 1010 Nicollet Mall in downtown Minneapolis; www.dakotacooks.com; reservations strongly recommended (612-332-5299).