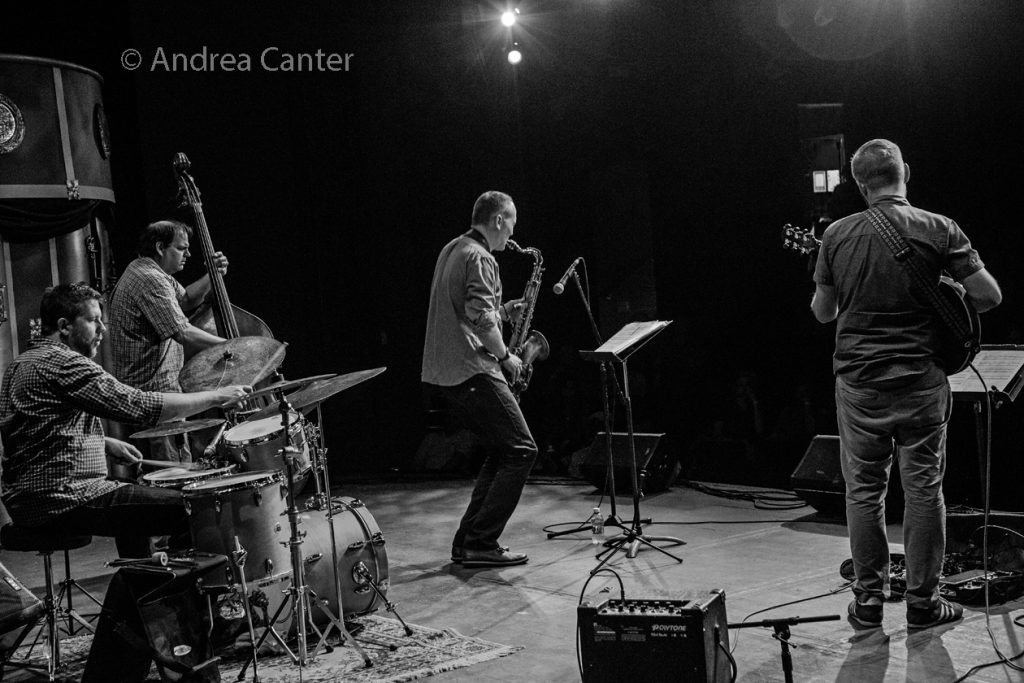 © Andrea Canter
Finally it seems we're into spring mode, just in time for April and some outstanding options in jazz for the coming week, from local stars the Atlantis Quartet to visiting upstart Greg Ward to such seasoned internationally renowned performers as Freddy Cole and Stacy Kent. Add in a three-show debut of Arne Fogel's revue of the great songwriting teams of Hollywood and Broadway and a night of jazz and art in the Northeast arts corridor and you have a diverse array of options.
Big Gigs This Week
Friday, March 31.  The GP4+1 returns to Jazz Central– that's the Graydon Peterson Quartet led by bassist Graydon, with Adam Meckler on trumpet, Joe Strachan on piano and Adrian Suarez on drums–plus guest Andrew Gillespie in the first set, providing additional percussion on some Cuba-inspired tunes.
At Crooners Lounge, Patty Peterson returns from a couple weeks of engagements in the LA area with sister Linda. Her "And Friends" ensemble–nephew Jason Peterson DeLaire, brother Paul Peterson, and Jay Young– adds Andrew Walesch on vocals and piano.
More jazz tonight as Debbie Duncan sings at View Carre' (following opening piano set from Jeremy Walker); Zacc Harris and James Buckley cover the dinner hours at the Icehouse; Lila Ammons performs in the new Hennepin Steam Room (formerly Tangiers).  READ MORE!