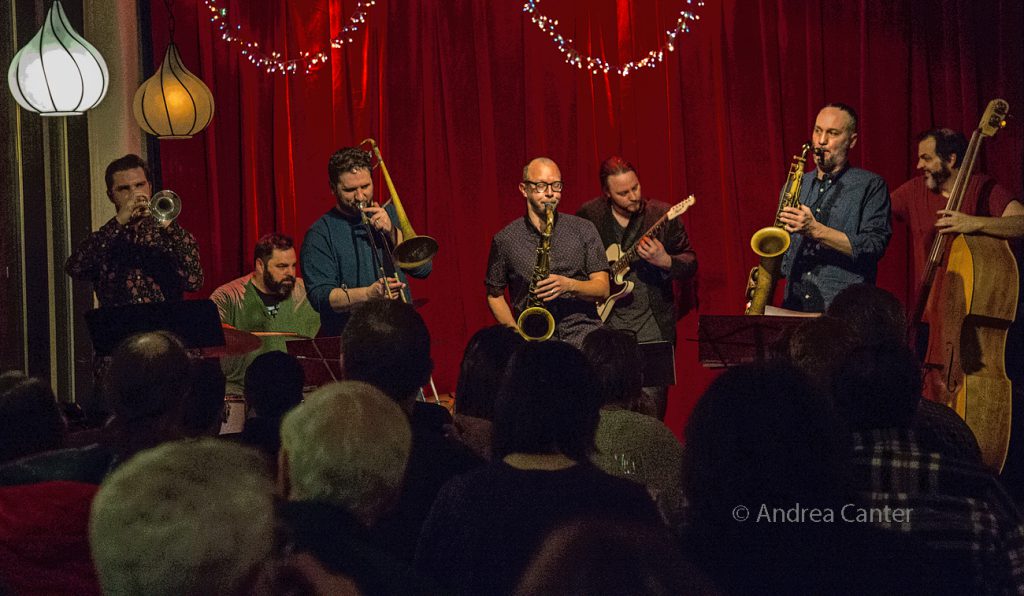 © Andrea Canter
Twin Cities fans of inventive jazz have enjoyed witnessing the evolution of Red 5, led by bassist extraordinaire Chris Bates. And it really was a quintet when first conceived about five years ago and when the band released its first recording in 2013. Yet one of the delights of this ensemble is its expanding cast and somewhat fluid nature. The anchor, of course, is leader Chris Bates, who has brought together a septet edition for the headliner portion of Saturday Night Jazz at the Black Dog on April 22 (8:30 pm) — with Pete Whitman and Aaron Hedenstrom on saxes, Steve Kenny on trumpet, JC Sanford on trombone, Thomas Nordlund on guitar, and Davu Seru on drums. The opening set (7 pm) features the Abebi Stafford Experience, with keyboardist Stafford in duo with drummer Joel Pruitt.
Abebi Stafford Experience (7 pm)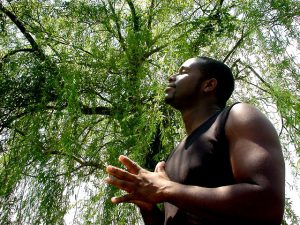 Pianist Abebi Stafford is a native Minnesotan who earned a degree in Chemical Engineering at Rice University in Houston. He picked up the piano at age 9, studying classical music until his teens when he started to focus on jazz under the influence of the music of Wynton Kelly and Keith Jarrett. After college, he moved to Atlanta where he continued to enjoy the "freedom of improvisation." Over his career, Abebi has released three albums and has performed with Russell Malone and even gave Kenny Garrett a piano lesson. Kenny Werner noted "even his name swings," and saxophonist Joel Frahm noted that "I haven't heard many pianist with his strong sense of time and to me, that's the most important thing." A headliner at the 2002 Twin Cities Jazz Festival, Abebi has lived in Atlanta, New York, and Winston-Salem, and continues to performing around the Twin Cities at such venues as Jazz Central and the Black Dog.  Drummer (and songwriter) Joel Pruitt has pursued jazz studies at the University of Missouri at Kansas City and has recently performed in the Twin Cities with vocalist Ashley Groves.
Chris Bates' Red 5 (8:30 pm)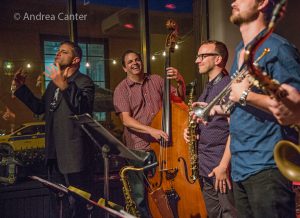 Chris Bates launched Red 5 in 2012 via a series of "open sessions" at Jazz Central Studios, bringing original compositions to the band to test drive and tweak before live audiences before heading into the studio to record New Hope. The album pleased audiences and critics alike, the only jazz release in the top 20 choices of Star Tribune critics for 2012. "This ensemble was created to challenge my abilities, to stretch my composing skills and lastly to celebrate the improvisational culture of this geographical area," notes Chris. "This is not a safe band….we fly at the edge of our seat at all times, we are consistently challenging each other rhythmically, harmonically and spiritually to push past preconceived notions of jazz. This unit was built to celebrate the making of music…We let the moment take us, each show is a unique experience, song to song, set to set, second to second…It's pure joy…..The smiles on our faces are proof. There is a great deal of love and respect on the bandstand and we really want our audience to participate in this…..it's a community vibe!" Planning more gigging with Red 5, Chris notes that  "I've put my best effort into making this band happen more often this year and that means you'll be seeing slightly different lineups at some gigs because some of my regulars aren't available. I'm excited to play and see where these folks take the songs." Tonight's band, although most have performed in Red 5 at one time or another, features only one musician from the original configuration–Bates himself! "If the boundaries were ever going to be pushed, this is the night, " he notes.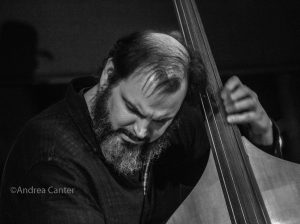 Chris Bates grew up with jazz, son of trumpeter/bandleader Don Bates and brother of well-known drummer JT Bates. He began bass lessons in 4th grade and progressed to jazz studies at the University of Wisconsin-Eau Claire before returning to the Twin Cities to study with Anthony Cox. A member of the 1990s ensemble, the Motion Poets, Chris was a 1999 McKnight Composer Fellow and in 2014 was awarded a commission from local new music ensemble Zeitgeist. He often lends his compositions to the many ensembles that he juggles throughout his busy performance schedule. Over his career, he has played with Mose Allison, Lee Konitz, Joe Lovano, Steven Bernstein, Howard Levy, Michael Attias, Ira Sullivan, Bill Carrothers, Eric Alexander, Ari Hoenig and Tim Sparks, among others. In addition to his local ensemble work (Atlantis Quartet, Red Planet, How Birds Work, Klezmerica, Enormous Quartet, Framework, Leisure Valley, Zacc Harris Group, Dean Granros' Tall Tales, Bill Simenson Orchestra) and leading Red 5, the Good Vibes Trio, and new Inventions and Dimension Trio, Chris has played solo concerts using both acoustic and electronic instruments, and appears on over 30 recordings. In spring 2013, Chris launched a monthly improvisation series at Jazz Central Studios in Minneapolis, "Magica Improvisado" and was a recipient of a Zeitgeist commission in 2014. Most recently he has been a "visiting artist" in the jazz program at the University of Minnesota Morris.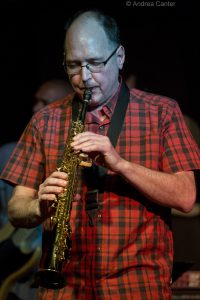 Pete Whitman is a veteran performer, composer, and arranger.  After launching his professional career in Kansas City, he completed his undergraduate and masters' degrees in jazz studies at North Texas State University. In 1986, Pete began touring throughout Europe, Japan and Brazil with the Glen Miller Orchestra, moving to St. Paul in 1988 where he has become one of the most prolific members of the Twin Cities jazz community. Pete's credits on tenor, alto, soprano, clarinet and flute include performing with Randy Brecker, Jack McDuff, Curtis Fuller, the Woody Herman Orchestra and Andres Prado Quartet. Currently Pete leads his 10-piece X-Tet and Quartet, and is a member of Bottomless Pit and the Jazz MN Orchestra. With his X-Tet, he released the highly regarded Where's When on Artegra (2002), earning four stars from Downbeat. Pete also composed and arranged the score for the independent film, Been Rich All My Life. A dedicated educator, Whitman heads the Woodwind and Brass Department at St. Paul's McNally Smith College where he teaches saxophone, improvisation, and arranging, and directs McNally's edition of the X-Tet.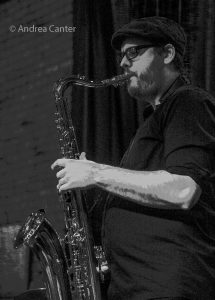 Aaron Hedenstrom was born in Lesotho (Africa) where his parents were teaching; he grew up in the Twin Cities where he participated in the Minnesota Institute for Talented Youth and Minnesota Youth Jazz Band.  Aaron attended the jazz program at the University of Wisconsin-Eau Claire and then enrolled in the master's and doctoral programs at the University of North Texas, performing in the famed One O'Clock Lab Band.   As a student, Aaron earned a number of composing and arranging awards–2012 Detroit Jazz Festival Arranging Contest, the Herb Alpert ASCAP Young Jazz Composer Award, the Jazz Education Network Student Composer Showcase, 2013 Downbeat Student Award as Best Graduate Blues/Pop/Rock Soloist, and 2014 Downbeat Student Award as Best Graduate Jazz Soloist. Now based in the Twin Cities, Aaron has released two recordings–  A Symphonic Jazz Hip Hop Experience (2010) and A Moment of Clarity, released on Shifting Paradigm Records in 2014.  Aaron has performed across the United States as a jazz saxophonist, clinician, and composer; and has written numerous big band works, string arrangements, small group pieces, and chamber works. He currently leads his trio and quartet.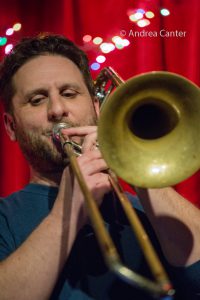 A protégé of legendary composer Bob Brookmeyer, trombonist and Northfield native JC Sanford studied at the University of Northern Iowa and completed graduate studies at the New England Conservatory. Living in New York for the past sixteen years, JC's compositions have been performed by leading artists such as John Abercrombie and Dave Liebman, and he has built a reputation as conductor of large ensembles including the John Hollenbeck Large Ensemble, Alan Ferber Nonet, Alice Coltrane Orchestra and his own JC Sanford Orchestra. JC recently returned to Northfield, in time to celebrate the release of his new quartet album, Can You Believe It, which had its Minnesota release gig at the Icehouse in January, with Zacc Harris, Chris and JT Bates. JC joined Red 5 on its last gig at the Black Dog in January.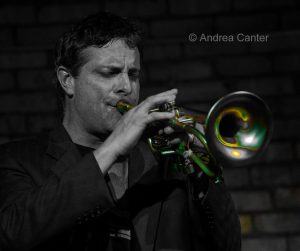 Steve Kenny, FLUMPET™, co-founded the long-running Illicit Sextet after graduating from UW-River Falls. Among other projects, he led The Bastids and then Group 47 weekly at the Artists Quarter, and more recently at Jazz Central, the Icehouse, the Black Dog and more. Group 47 recorded an LP, Straight to Vinyl, released in summer 2014. Steve also leads several editions of his quartet and the band Central Standard Time. Kenny received a Metropolitan Regional Arts Council grant to produce a 10-week summer series of jazz at Studio Z in 2014, which he has brought back in 2015 and 2016, featuring "All Originals" from local ensembles. In fall 2014, Steve launched the Saturday Night Jazz at the Black Dog series, and with Illicit Productions, assembled and released the first Twin Cities Jazz Sampler, a collection of tracks from 13 area jazz ensembles. In 2015, he inaugurated another weekly series, Friday Night Jazz at The Nicollet (now Thursday Night Jazz at Reverie) in Minneapolis. With Illicit Productions, he released the second volume of the Twin Cities Jazz Sampler in late 2016. Steve has also curated the Twin Cities Jazz Festival's nights at the Black Dog for the past three years.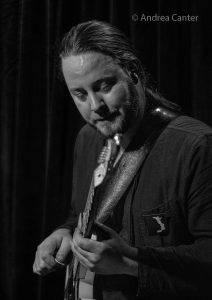 Twin Cities guitarist Thomas Nordlund earned a BA in Guitar Performance at the University of Minnesota-Morris and a certificate in Jazz Studies from the Universit of Auckland, NZ. He recently released an album of eight original compositions (Divide Avenue), featuring a strong cast of metro musicians.  In addition to leading his own band, Thomas performs regularly with vocalists Sarah Morris and Jana Nyberg, and has performed with Andrew Foreman, Patrick Harison, Adam Meckler, Ben Abrahamson, and other area standouts.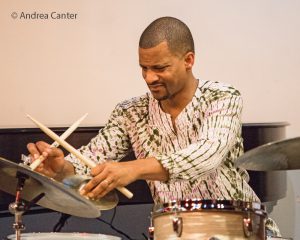 Respected internationally as a free jazz drummer as well as his performances in  jazz, rock and avant-garde improvised music, Davu Seru's percussion style is notable for its attention to sound, silence and melodic line as much as rhythmic pattern. The Minneapolis native has worked with Charles Gillett, Elliot Fine, Paul Metzger, Anthony Cox, Dean Granros, Dean Magraw, Wendy Ultan, Adam Linz, Evan Parker, George Cartwright, James Buckley, Taylor Ho Bynum, and Nicole Mitchell. In addition to leading the No Territory Band, he currently plays with Merciless Ghost, Milo Fine, J. Otis Powell‽, Dean Magraw (monthly duo at the Black Dog), and more; curates a monthly show at Khyber Pass Cafe; and is a member of the composer-improviser collective orchestra, Cherry Spoon Collective. He has received awards from the American Composers Forum (Minnesota Emerging Composer Award) and the Metropolitan Regional Arts Council, and commissions from the Zeitgeist Ensemble and Walker Art Center. Davu teaches at the University of Minnesota and is a new Artist in Residence at Studio Z.
The Black Dog is located at 308 Prince Street in the Northern Warehouse, in St Paul's Lowertown Arts district, across from CHS Field. The Saturday Night Jazz series is curated by Steve Kenny and has been bringing the best in regional jazz to Lowertown for the past 2+ years. No cover but donations to the tip jar ($10 suggested) are appreciated to support the series and the musicians. Full bar and kitchen at the Black Dog. Saturday Night Jazz schedule at www.saturdaynightjazzattheblackdog.info; full music and event schedule at www.blackdogstpaul.com