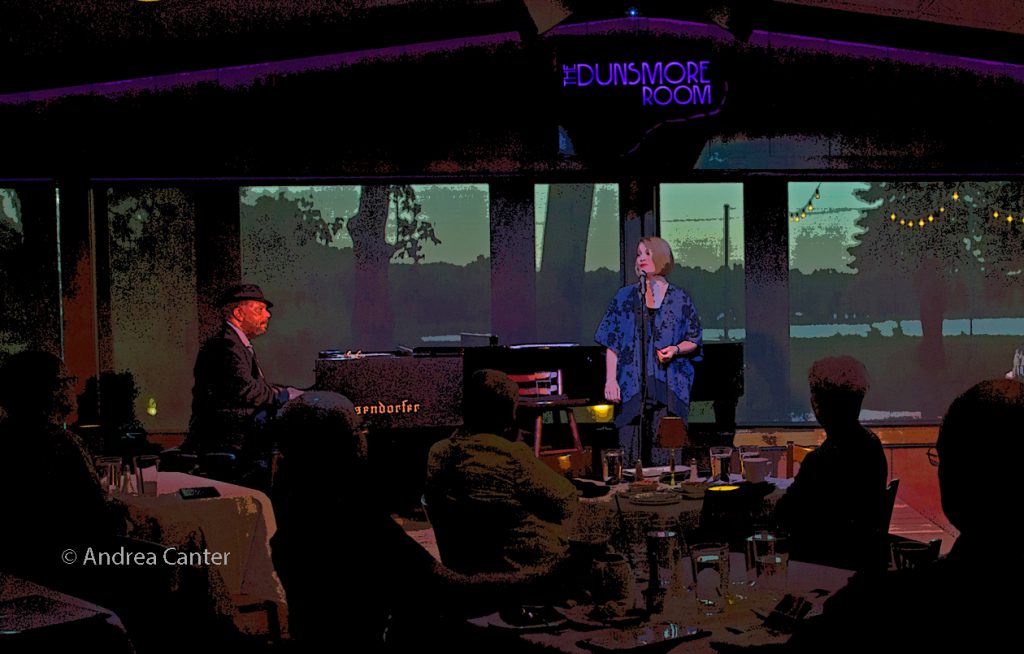 "Hixson's slightly gauzy tone and breezy phrasing evoked cool-school singers of the 1950s such as June Christy, Chris Connor and Anita O'Day. Yet there was nothing historic nor nostalgic about Hixson's manner, her inherent swing sensibility driving the music unstoppably forward. She benefited significantly from the pianism of Rick Carlson, whose buoyant accompaniment referenced the stride-style wizardry of Waller and James P. Johnson." — Howard Reich, Chicago Tribune
For a number of years, vocalist Maud Hixson has celebrated  Minnesota native Judy Garland with performances at the Heights Theater, Southern Minnesota Children's Museum, Bloomington Black Box Theater, and St Albert the Great Church ("What Judy Means to Jazz").  Now, on Tuesday, May 23, Maud and husband/pianist Rick Carlson bring a new show to the Dunsmore Room at  Crooners Lounge in Fridley, MN, one they designed specifically for the intimate listening room.
Judy Garland. Maud and Rick's presentation specifically explores Judy Garland's performances of the great jazz standards–many written for her–and her relationship with the composers and musicians involved in her career. Born Frances Gumm (1922-1969) in Grand Rapids, MN, Judy Garland was a singer, actress and vaudevillian who won a Juvenile Academy Award and Golden Globe Award as well as Grammy Awards, a Special Tony Award, and the Cecile B. DeMille Award for lifetime achievement in the film industry.  Nominated for the Academy Award for Best Actress for her role in the remake of A Star Is Born and for Best Supporting Actress for her performance in the 1961 film Judgment at Nuremberg, Judy attained fame early for her best known role of Dorothy in the 1939 classic, The Wizard of Oz, at age 17. In addition to her acting career, Judy had success as a vocalist, with several recordings inducted into the Grammy Hall of Fame, including "Over the Rainbow" (ranked by the American Film Institute as the number one movie song of all time). Other Garland songs ranked in the top 100 by AFI include "Have Yourself a Merry Little Christmas," "Get Happy," "The Trolley Song," and "The Man That Got Away." Maud has presented shows about Garland ever since she was invited to perform for a screening of Garland's film The Harvey Girls at the 1926 Heights movie theater in Columbia Heights. "I picked Judy because she's always been my favorite singer," notes Maud.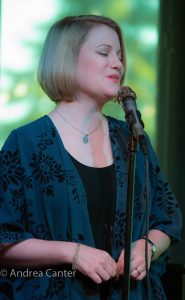 A St. Louis Park native, Maud Hixson was named Best New Voice at the 2003 KBEM Winter Jazz Festival.  A few years later, she participated in the famed Cabaret Conference at Yale University, opening the door to a project funded through grants from the Minnesota Arts Board—a solo cabaret show, Mickey and Maud: The Songs of Michael (Mickey) Leonard, presented in December 2008 at New York City's oldest cabaret, the Duplex; the music was captured on her 2013 release, Don't Let a Good Thing Get Away, named one of the year's top local recordings by the Star Tribune's Critics Tally.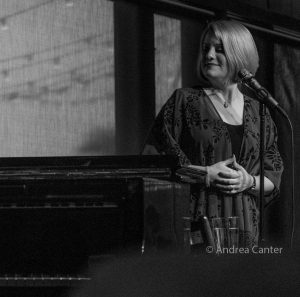 Since her first years singing in Twin Cities clubs, often in duo with vocalist Arne Fogel, Maud has co-founded the continental jazz sextet French 75 with clarinetist Tony Balluff, appeared at the Guthrie Theater (with vocalist Erin Schwab) in the Noel Coward revue Coward's Women, and appeared in multiple theater productions with Arne Fogel (including the popular Crosby-Clooney Story). In New York City, Maud has appeared in a Mickey Leonard tribute at Manhattan's Metropolitan Room, performed with the late Sir Richard Rodney Bennett on the long-running Midtown at Midday concert series at St. Peter's in Manhattan, participated in a gala revue at Rose Hall (Jazz at Lincoln Center) for the New York Cabaret Convention, and appeared again in Rose Hall in October 2016 in a tribute to singer Sylvia Syms, hosted by Rex Reed and presented by the Mabel Mercer Foundation. This past winter, Maud made her Park Square Theater Debut in The Soul of Gershwin. And in April, Maud and Rick performed at the Chicago Cabaret Convention, drawing praise from critic Howard Reich, who referred to their performance of "Soliloquy" as "the dramatic centerpiece of the night," adding "They need to return to Chicago soon."
Maud has also performed her Skyscraper Wits, a tribute to the great songwriters, in New York and London.  A recipient of three Artist Initiative Grants from the Minnesota State Arts Board and a 2015 Next Step Grant from the McKnight Foundation, Maud has released a duo recording with Arne Fogel, Let's Not Be Sensible (2005), a duo CD with husband Rick Carlson, Love's Refrain (2007), her Mickey Leonard project, Don't Let a Good Thing Get Away (2013), and a collection of songs referenced in the Betsy-Tacy series of books written by Maud Hart Lovelace, Listening for My Song (2016).
Throughout her career, Maud has explored great songs –familiar, forgotten or virtually unknown, largely from the 1920s-40s. Among other projects, Maud and Rick will present a monthly summer series at St Albert the Great Church, tackling a different decade of song each month, from the 1920s-1950s.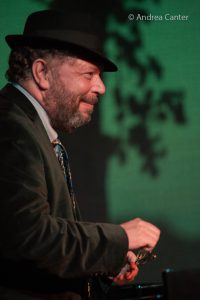 Since 1980, Rick Carlson has held the piano chair for the Wolverines Jazz Band and Trio. And throughout the past 30+ years, he also has headed his own quartet and has been a favorite accompanist for area vocalists. Rick first learned trumpet from his father, and initially resisted learning the piano when given lessons at age 12. Ultimately he taught himself to play by listening to the canons of Count Basie and Duke Ellington. In addition to his role with the Wolverines, Rick plays with the Twin Cities Seven; has opened for Rosemary Clooney; backed Kathryn Crosby, Wynton Marsalis, and Butch Miles; has recorded and/or played with Charmin Michelle, Sue Tucker, Arne Fogel, Judi Donaghy, Nichola Miller and wife Maud Hixson. His projects have included holding the keyboard duties for two Twin Cities Jazz Society "Jazz From J to Z" concerts—"My Shining Hour" (tribute to Harold Arlen) starring Christine Rosholt, and his "Keepers of the Basie Flame" revue featuring seven of the area's top vocalists.
Rick has served as pianist/arranger/music director for a number of productions, including the Legends series at the Capri Theater, Coward's Women at the Guthrie and Evan Christopher's Clarinet Road at the Hopkins Center for the Arts. Rick continues to perform at least monthly at Hell's Kitchen with the Wolverines Trio, in duo with Steve Pikal each year on the Jazz at St Barney's series, and frequently during happy hour (and more) at Crooners Lounge. He's appeared on numerous recordings with Twin Cities musicians, including several releases with the Wolverines, Nichola Miller's Thou Swingeth, and Doug Haining's Last Man Swinging. With Maud, he released the duo CD, Love's Refrain, and Listening for My Song.
The Dunsmore Room in Crooners Lounge is located at 6161 Highway 65 NE, just north of I-694 and about 15 minutes north of downtown Minneapolis. Tickets are $10 ($35 for dinner show); www.croonerloungemn.com.