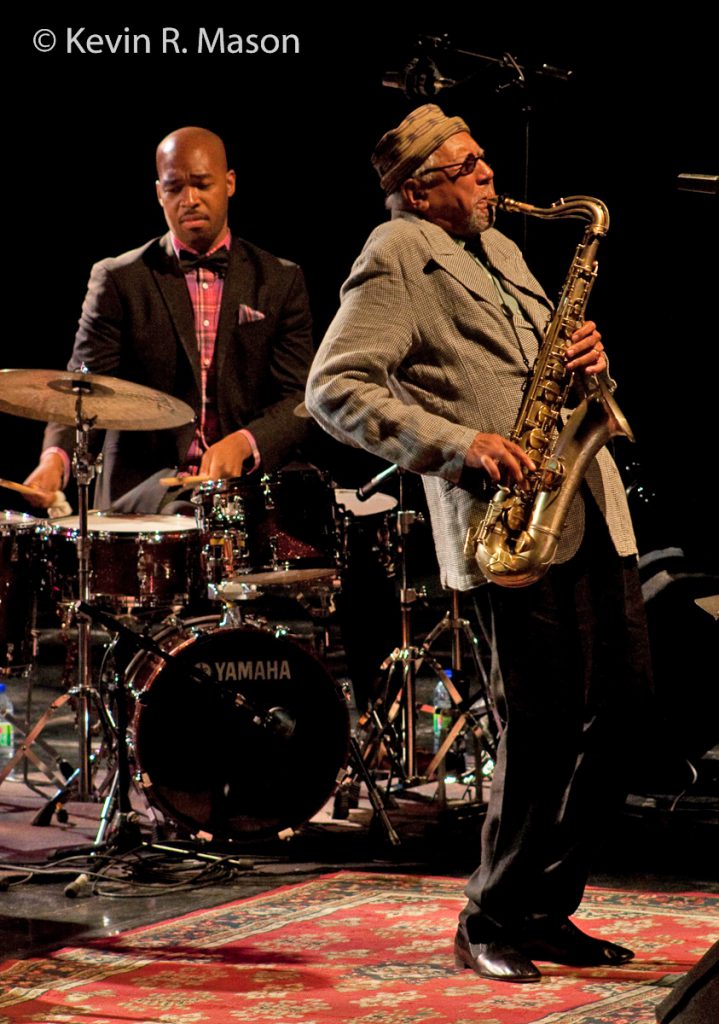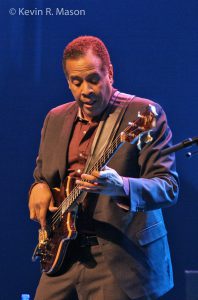 One of the world's largest and best-known jazz festivals, the Montreal Jazz Festival, officially known as Festival International de Jazz de Montréal, will be hosting the 38th edition from June 28 to July 8, 2017. The line-up of 150 indoor concerts includes The Bad Plus, Jack DeJohnette, Bill Frisell, Charles Lloyd, Arturo Sandoval, Stanley Clarke, Robert Glasper, Christian McBride, Vijay Iyer, Ravi Coltrane, Nicholas Payton, Ambrose Akinmusire, Bob Dylan, Brian Blade, Edmar Castaneda, Buddy Guy, Roberto Fonseca, John Pizzarelli, Rudresh Mahanthappa, Hiromi, John Hollenbeck, Joshua Redman, Lizz Wright, Harlem Gospel Choir, Ron Di Lauro, Wallace Roney, Lisa Simone, Donny McCaslin, UZEB, Christine Jensen, Jane Bunnett, Mark Guiliana, Melissa Etheridge, Ingrid Jensen, Pink Martini, Larry Grenadier, Joss Stone, Lorraine Desmarais, and many more. Dinner cruises will take place on Bateau-Mouche, starring Brazilian guitar virtuoso Paulo Ramos. The full outdoor program of free concerts will be announced on May 30.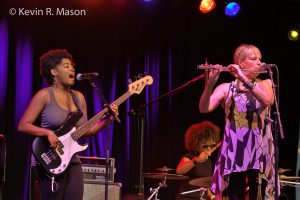 Two documentary films will be shown twice daily throughout the Festival. The first, Chasing Trane, narrated by Denzel Washington, takes an in-depth new look at the life, career, and legacy of one of the greatest musicians in the history of the genre of jazz, the legendary saxophonist John Coltrane. The second documentary, Bill Frisell, A Portrait, paints a vivid and intimate painting of guitarist Bill Frisell, one of the most influential and celebrated musicians of the past several decades.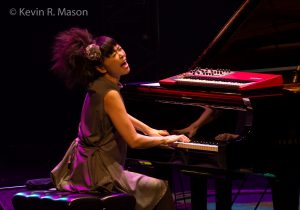 The Festival International de Jazz de Montréal takes place in the Quartier des Spectacles in the heart of downtown Montréal, with the Hyatt Regency and the Complexe Desjardins as useful landmarks at the entrance to Place des Arts. The four streets that enclose the main Festival grounds and venues are Boulevard Saint-Laurent, Avenue du Président-Kennedy, Rue Saint-Catherine, and Rue de Bleury. Some Festival venues are located outside Quartier des Spectacles, like Gesù, Club Soda, Métropolis, and Monument-National, but are within easy walking distance.
Maison du Festival is the official home and hub of activities for the Festival International de Jazz de Montréal. Located in the historic, century-old Blumenthal Building on Rue Sainte Catherine, Maison du Festival is a vanguard of jazz culture with Médiathèque Jazz/La Presse +, one of the largest jazz resource centers in the world, located on the 3rd floor. Médiathèque Jazz/La Presse + houses extensive audio and video archives, photographs, publications, and admission is free of charge. Maison du Festival also contains the popular nightclub, L'Astral, the Festival gift shop, and the new terrace brasserie, The Blumenthal, which boasts a menu conceived with fresh ingredients and the best locally sourced products served in a modern and sophisticated décor. The side of Maison du Festival displays a spectacular nightly photography projection of legendary artists who have performed at the Festival over the years.
On the Festival website, CEO, Jacques-André Dupont, wrote the following:
"A spirit of celebration takes hold of the city! As the forthcoming 38th edition of the Festival International de Jazz de Montréal gradually reveals itself, we are delighted to see how deeply the Festival is now woven into the very fabric of the city. This 38-year love affair between Montreal and its Festival means 38 years of music in the streets, of emotion, excitement, surprises and shared moments… Every year, the Festival brings in the world's greatest artists, revealing unknown treasures and keeping the flame of a vibrant music scene alive. The story continues this year, and we take great pleasure in presenting this complete indoor program, a confluence of genres, styles, influences and generations; a program in which legends cross paths with new artists on the rise, where a delicious nostalgia meets a forward-looking future. So, if you want to experience the biggest, wildest and most dazzling jazz festival on the planet, it couldn't be easier… join us! Have a great Festival!"
Events Beyond the Festival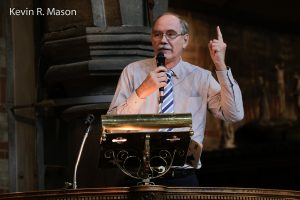 There is so much music and culture in Montréal that the Festival can't contain it all! On Sunday, July 2 at 10:30 am, noted Canadian Professor Norman Cornett will host a Jazz Mass at St. John the Evangelist (fondly nicknamed the Red Roof Church), at 137 Avenue du Président-Kennedy, directly across from the Festival site, Place-des-Arts. The Jazz Mass will feature vocalists Dawn Tyler Watson and Ranee Lee. From June 27 to July 24, St. John the Evangelist will also present an art exhibition, free to the public, called "The Spirit of Jazz in Living Color" by Martine Fourcand, a Haitian multi-disciplinary artist now based in Montréal. Professor Cornett will be holding what he calls "Dialogic" sessions with Martine Fourcand at the church. Later during the week, Cornett will also be holding Dialogic sessions at Saint Columba House with two esteemed musicians, guitarist/pianist Kurt Rosenwinkel (winner of an NEA Composer's Award), and Juno Award-winning saxophonist/flautist Jane Bunnett. For more information about Professor Cornett, the Jazz Mass, and the Dialogic Sessions, go to: www.cdedec.com.
On Friday June 30, celebrated hostess Madeleine Murphy will be holding her exquisite Les vendredis Jazz party at Espace Cercle Carré, located in the heart of the Cité du Multimédia, in historic Old Montréal, at 36 Queen Street. Admired for her ability to create the perfect ambience for a great evening – wonderful music, delicious food and beverages, and fantastic décor, Madeleine has been long known for her magnificent events. She will present a night of Brazilian jazz starring saxophonist Thiago Ferté and pianist Manoel Vieira. The evening's schedule is: 6:30 pm: Dinner and Cocktails; 8:00 pm: Brazilian Jazz Concert
The price for the cocktail party is $15.00, and the concert is $25.00. It is a fabulous bargain of only $40.00 for a great evening! Due to logistics and other issues, this will be Madeleine's final Les vendredis Jazz party, making it one of the most "not-to-be-missed" events during the week of the Festival.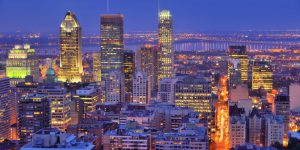 Sightseeing in Montréal
Because the outdoor concerts of the Festival International de Jazz de Montréal start at 12:00 noon, and the indoor shows begin around 6:00 pm, visitors have time to avail themselves of an abundance of varied and enjoyable activities during the day. The city of Montréal has numerous excellent museums, including Musee des Beaux Arts, Montréal Tower Observatory and Space for Life Museum, Musee d'art contemporain de Montréal, and the Grévin Wax Museum. Other attractions include the Montréal Botanical Garden, the Biodôme, La Ronde Amusement Park, the stunning Casino de Montréal, and the renowned "Underground City." You can take a free guided tour of the breathtakingly beautiful City Hall, and there are walking tours of every type (many bilingual), including afternoon tea tours, jazz tours, expeditions in Old Montréal (where the fantastic audio attraction, the Silophone, is located), wine and cheese tastings, food tours in Chinatown and Little Italy, and even a ghost tour!
If walking isn't your thing, the hop-on, hop-off bus tours will take you all over the city, and there are also bicycle and scooter tours, and paddle boat and quadricycle rentals. Montréal's famed outdoor markets, including Marché Jean-Talon and Marché Atwater, offer a cornucopia of Canadian delicacies, fresh produce, seafood, maple syrup, flowers, gifts, and souvenirs. Tam-Tams, the exciting weekly drum festival on Sundays, also gives you a chance to enjoy the beauty of Parc du Mont-Royal and panoramic views of the city. Sherbrooke Street, within walking distance of the Festival site, will be turned into an open-air museum, with 67 works of art reflecting the spirit of Expo 67.
You can also experience indoor skydiving and outdoor ziplining. The city offers everything from daytime family-friendly activities to late-night pub crawls, after-hours jazz clubs, and jam sessions. The best ways to get around the city are on foot or by public transportation. The Metro trains and bus system are cost-efficient and easy to use.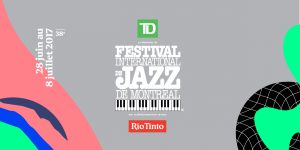 General Information
Although French is the main language in Montréal, many people speak English. Still, it doesn't hurt to learn a few French words and phrases. Ushers will direct you to go "gauche" (left) or "droite" (right) to get to your seats at the indoor venues, and please note that concert tickets have military time listed. Canadian money under $5.00 is all in coins, in denominations of $2.00 down to 5 cents, and the use of pennies was abolished a few years ago. Canada uses the metric system for weights and measurements. Weather reports are given in Celsius, but you can sometimes tune into nearby U.S. television stations to get temperatures in Fahrenheit, so you can dress appropriately.
Montréal knows how to party in any year, and in 2017, the city is celebrating its 375th anniversary! July 1 is Canada Day, and the Festival is playing a big part, turning the Place des Festivals at TD Stage into a gigantic, open-air dance floor. This celebration includes 24 musicians, 5 singers, 35 dancers, exciting projections, fireworks, and loads of surprises!
For more information on the Festival schedule, tickets, and travel packages, go to: http://www.montrealjazzfest.com. The website has a translation option, so it can be read in English and French.