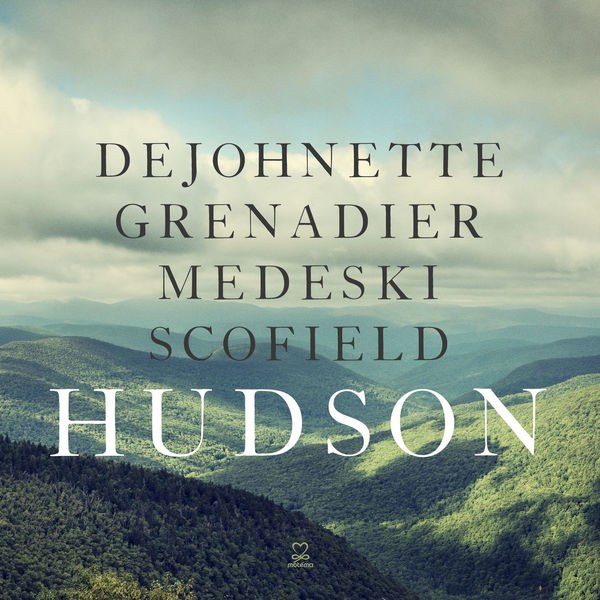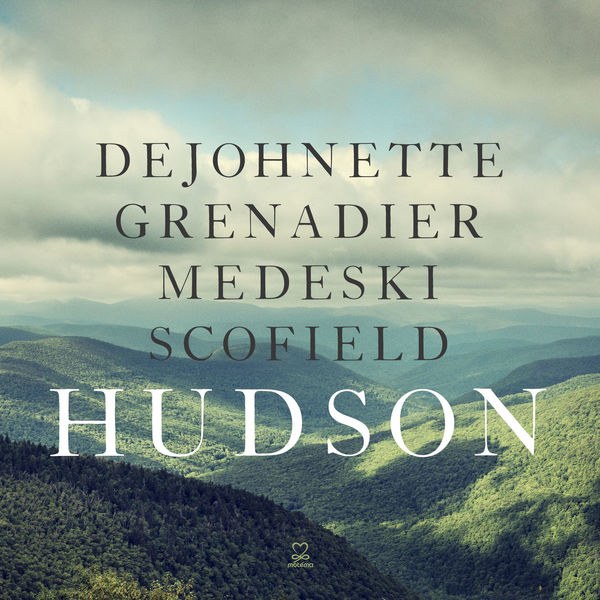 It is fitting that the new collective band Hudson kicked off their tour and CD celebration in San Francisco at SF JAZZ. The City by the Bay has always been a home for new music and music celebrations. Jazz has been in the city's bloodstream for a hundred years. And the guitar has been its defining sound for decades. Currently, the DeYoung Museum hosts a musical, artistic, and craft celebration of the "Summer of Love," 1967. It was music that defined that summer and many summers after. Fifty years later, a group of players from the Hudson Valley in New York State gave a spectacular party for the guitar, and for virtually every style and manner of jazz and popular music that instrument has produced. It was a tour de force by guitarist John Scofield, who has emerged as one of the best performers on this instrument in the world. With him was local hero, Larry Grenadier on bass, Jack DeJohnette on drums, and John Medeski on piano. All are neighbors in the Hudson Valley, which includes the town of Woodstock, one-time home of Bob Dylan and the Band and many other performers, and Bard College, where Steely Dan was formed. The area was also the inspiration for the Woodstock music festival, which took place in nearby Sullivan County. The town of Woodstock is also the home of performer and arranger Carla Bley, who together with partner Steve Swallow has for years represented a creative and important jazz ethos in the area.
In the June 8th show at SF JAZZ, part of the 35th SF Jazz Festival, the band put together all of these strains, including jazz funk, the electric music of Miles Davis and Jimmy Hendrix, the rock country mix of the group, "The Band," the pen of Bob Dylan, and even the sounds of Native American music and chant. They performed the songs from their self-named CD, including Hendrix's "Wait Until Tomorrow" and "Castles Made of Sand;" the title song, an original called "Hudson"; a Scofield original, "El Swing", a re-make of "Up On Cripple Creek"; Dylan's "A Hard Rain's Going to Fall," a fast blues; and closed with Joni Mitchell's "Woodstock." The night included vocals by DeJonette; outstanding, imaginative solos by Medeski playing three separate pianos; and some great bass solos by Grenadier. The choice of material was a celebration of not only the music of the Hudson Valley, but a joyous take on the fact that, for jazz players like these, the rock and funk era was both overwhelming and a delicious bouquet of treasures. And for players on this level, and for Scofield in particular, this was an opportunity to show how the jazz approach can rebuild and reformulate a generation of music that has had a profound effect on everyone to this day.
This was an outstanding display of how a great concert can be built as an extension of players "jamming" through the entire catalog of popular music. These players are powerful interpreters in a very original manner. And it is Scofield's powerful, imaginative propulsion which led the way. For all music fans, this is music that should be heard and celebrated. Rather than "difficult" jazz, this music is a jazz party, a time to turn the sound up to eleven, to dance, to shout, and to realize that from Woodstock Nation to the very musical City of Love, there is no barrier to the beautiful line of delineation from generation to generation. This was a show full of moments of sheer musical joy. To our brothers in the Hudson, we thank you.