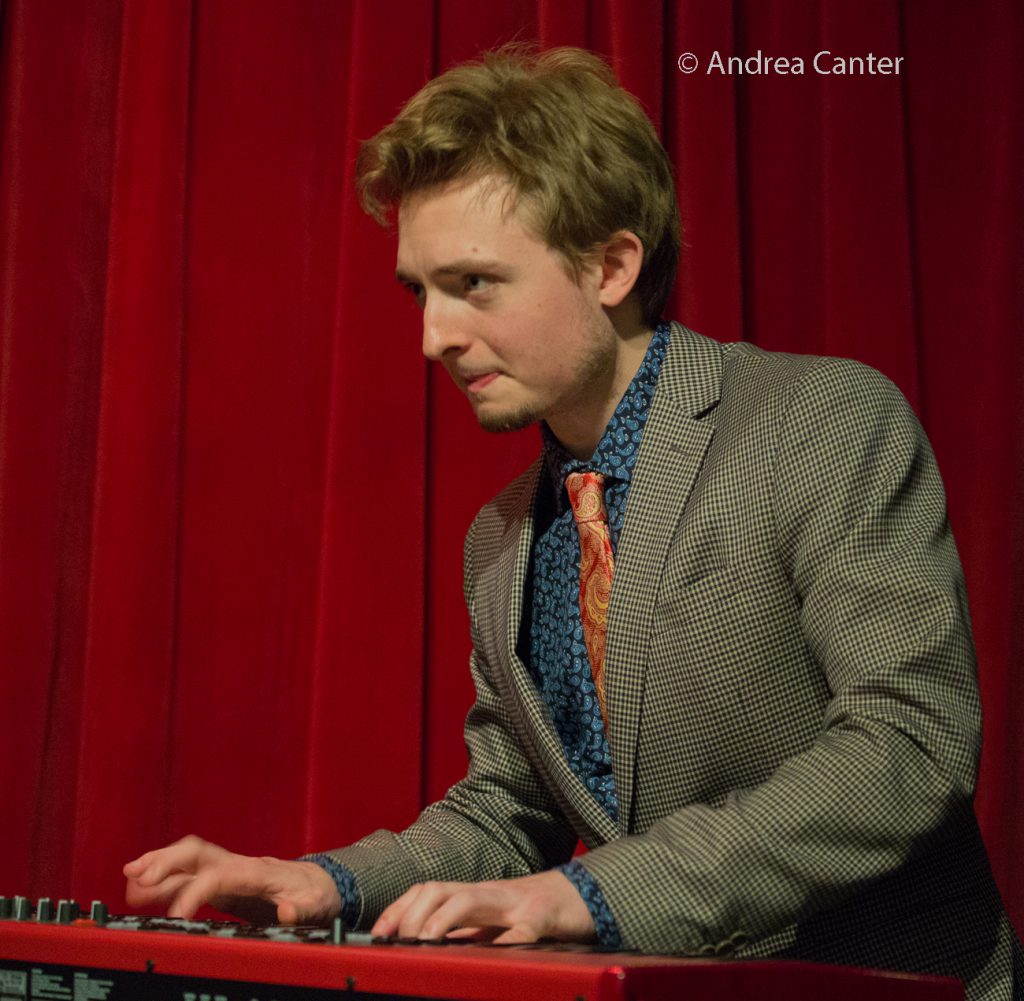 © Andrea Canter
Thursday Night Jazz at Reverie presents an unusual evening on July 20, putting the spotlight on an emerging master rather than a veteran artist. But pianist/composer Will Kjeer is unusual, both in the level of his talent and his years of performing experience. "The Music of Will Kjeer" brings together a band of accomplished veterans, most who began making their mark well before Kjeer completed kindergarten–series curator Steve Kenny, Brandon Wozniak, Graydon Peterson and Miguel Hurtado. The set list highlights Will's talents as composer.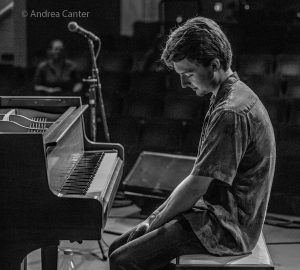 Just 20 years-old and already an acclaimed performer on the Twin Cities jazz scene, pianist and composer Will Kjeer has an enviable resume' for artists twice his age. He has performed as a bandleader and sideman around the U.S. and in Canada, including the Twin Cities and Iowa City Jazz Festivals, at the Lighthouse Cafe in Los Angeles, the Upstairs Jazz Club in Montreal, Quebec, and locally at the Artists Quarter, Studio Z, Black Dog, Reverie, Icehouse and more. Will attended high school at the Saint Paul Conservatory for Performing Artists and a post-high school year at Interlochen Arts Academy in Michigan before beginning his performance degree at the California Institute of the Arts, and continuing at McGill University.  Will has been invited to participate in international and competitively-selected programs including the Ravinia's Steans Music Institute in 2016 and the 2017 class of Betty Carter's Jazz Ahead.  He has been fortunate to learn from mentors such as Billy Childs, Jason Moran, Rufus Reid, Reuben Rogers, Xavier Davis, and Ralph Peterson, and currently studies with acclaimed international pianist Jean-Michel Pilc.
Will performs with Hoaxer and Steve Kenny's Group 47 around the Twin Cities, and has recently played with the Cole Mahlum Quartet, Peter Goggin Quintet, PipJazz Alumni, and his new trio with Graydon Peterson and Miguel Hurtado.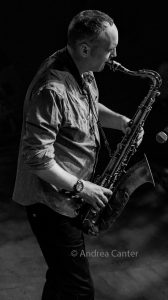 Saxman Brandon Wozniak previously lived and worked in New York City, toured with the Tommy Dorsey Orchestra, and earned his BA from Indiana University under the tutelage of the late David Baker. Since arriving in the Twin Cities in 2006, he has performed with local bands including the Atlantis Quartet, Chris Bates' Red Five, Dave King Trucking Company, the Bryan Nichols Quintet, Zacc Harris Quartet, and Vector Families; and in varying combinations with Adam Linz, Billy Peterson, Dean Magraw, Kenny Horst, Zacc Harris, Steve Kenny and more. Over its first three seasons, Brandon performed on the Jazz in the Target Atrium Series at Orchestra Hall as part of the Atrium Jazz Ensemble, led by Jeremy Walker.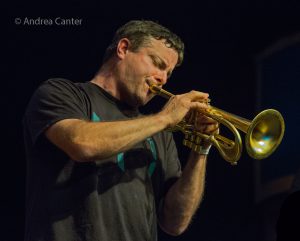 Steve Kenny studied at the University of Wisconsin-River Falls. Among many projects, he has performed with What Would Monk Do, the Cedar Avenue Big Band, and Larry McDonough's quintet (tribute to Chet Baker) as well as leading several editions of his own quartet and the quintet, Group 47. He's best known as co-founder of the Illicit Sextet, an ensemble popular in the 1990s before taking a long hiatus, and back in action for the past 8 years. Steve has received a Minnesota Music Award, West Bank School of Music Jazz Composer award, and multiple honors as Best Jazz Trumpet at the Eau Claire Jazz Festival. With support from a state arts board grant, he has curated the "All Originals" jazz series at Studio Z for the past three summer seasons, continuing in summer 2017. In fall 2014 he launched the weekly Saturday Night Jazz at the Black Dog series, and in spring 2015, brought a similar series (Friday Night Jazz) to The Nicollet, rebranded and rescheduled as Thursday Night Jazz at Reverie. And that instrument he plays? It's a FLUMPET™– a hybrid trumpet.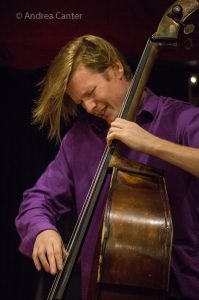 Graydon Peterson is a graduate of the jazz program at University of Wisconsin-Eau Claire where he was a member of UWEC's Downbeat Award-winning Jazz Ensemble I. In Minneapolis, Peterson is a first-call bassist who performs regularly with Charanga Tropical, Firebell with Park Evans and Jay Epstein, and a variety of ensembles and big bands. He's also a frequent accompanist throughout the annual Twin Cities Jazz Festival. Peterson launched his quartet in fall 2011 and in 2014, released the quartet's first recording, The Graydon Peterson Quartet, and followed a year later with Duets,featuring all original compositions with each quartet member paired with the others.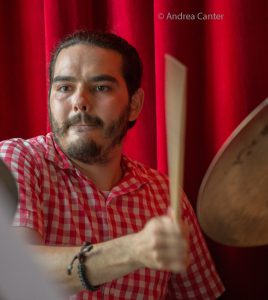 Miguel Hurtado(drums) played throughout the Twin Cities as a teenager in several youth bands, as well as with South High jazz ensembles. After graduating from the Manhattan School of Music in spring 2010, he returned to the Twin Cities where he quickly became a busy member of the local jazz scene. He has led his own ensembles at the Twin Cities Jazz Festival and performed at the Artists Quarter and Dakota; more recently he has been heard at Jazz Central, the Icehouse, Black Dog and more. In addition to leading his own bands, he has performed with Jake Baldwin, John Raymond, Jeremy Walker, Javi Santiago, Joe Strachan, Ted Olsen, and Courageous Endeavors. He's also expanding his musical resumé, playing with some local pop and R&B singers, particularly Alicia Steele and vocalist/rapper Toussaint Morrison.
Reverie is located at 1931 Nicollet Ave in south Minneapolis. Thursday Night Jazz at Reverie, curated by Steve Kenny, takes place every week (through the end of July) and is supported by tips and donations ($10 suggested); no cover. The series goes on hiatus in two weeks with the closing of Reverie, which is seeking a new location.