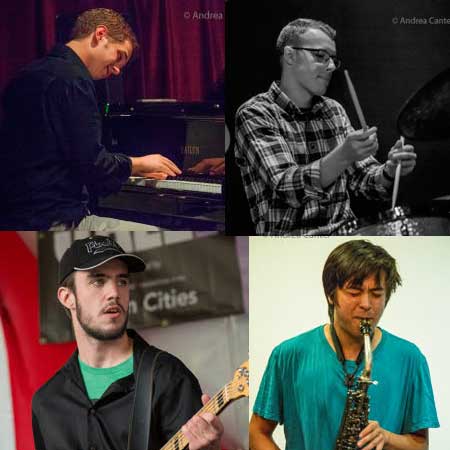 © Andrea Canter
Friday nights at Jazz Central are devoted to ensembles highlighting masters– and emerging masters–of jazz on the local scene. On July 21, four emerging masters converge as the Adkins-Peterson Quartet, led by pianist Patrick Adkins and drummer Luke Peterson, and featuring pals Peter Goggin (alto sax) and Drew Stinson (bass). In varying configurations, these four musicians have collaborated on past projects, often on the bandstand of Jazz Central.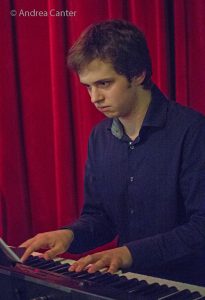 Pianist/composer Patrick Adkins is a graduate of Edina High School who performed with the Dakota Combo and Minnesota Youth Jazz Band. Currently attending the Conservatory at Lawrence University, he is majoring in piano performance and studies with Bill Carrothers; previously he studied with Bryan Nichols and Tom Pletscher. Patrick's recent performance experience includes the vibes/piano jazz quartet that he launched several years ago, Sound Skirmish.  He has also recently appeared in the Levi Schwartzberg Quartet, Adam Astrup Quintet, SPAT, and more, as well as a solo piano gig highlighting his original compositions last winter at Jazz Central.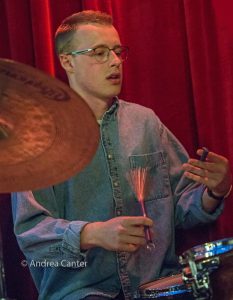 Luke Peterson is a graduate of Apple Valley High School who played drums with the Dakota Combo during his senior year as well as the Minnesota Youth Jazz Band, where he met Patrick Adkins. A former student of Reid Kennedy and Phil Hey, he currently attends Northwestern University in Chicago as a math and physics major. Luke also leads his band No Exit and has played at Reverie, Twin Cities Jazz Festival, Iowa City Jazz Festival, and the Black Dog.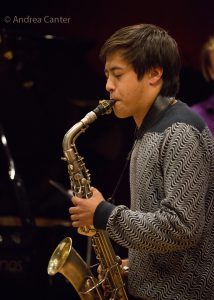 Peter Goggin graduated from Mounds View High School and is studying saxophone at the University of Michigan. A rare three-year member of the Dakota Combo, he was a featured soloist with the University of Michigan Jazz Band during the 2016 Detroit Jazz Festival. Peter performs regularly in the Twin Cities as a founding member of Hoaxer, a leaderless quartet that recently released its first album, Crash Test. He has also been on the front line of various ensembles at Jazz Central, the Black Dog, Reverie, the Twin Cities Jazz Festival, and Pippi Ardennia's "Rhythm in Rice" concert series. Although influenced initially by the free innovations of Ornette Coleman, Albert Ayler, and Bill Dixon, Peter recently has been focusing on crafting his sound within the tradition of masters such as Lester Young, Charlie Parker, and Wayne Shorter.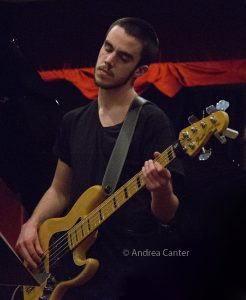 Drew Stinson currently studies bass at McNally Smith College of Music. His wide range of interests and styles is evident in his performance with such diverse ensembles as Eclectic Yes, Sound Skirmish, The Levi Schwartzberg Project, Blues Contraption, and the Julian Manzara Quartet. Drew has also been a featured performer at the Twin Cities Jazz Festival.
Jazz Central Studios is a nonprofit performance and education venue, located at 407 Central Av SE in Minneapolis. Cover $10 ($5 students with ID). Full schedule at http://jazzcentralstudios.org.